Many Square Enix games have a special edition, especially Final Fantasy games.
So, after Final Fantasy XV Deluxe edition and Final Fantasy VII Remake Deluxe edition, is anyone surprised Forspoken also has a Deluxe Edition? I don't think so.
Either way, since there is a Deluxe Edition, I'm sure you'd like to know what it has. Most importantly, is the Forspoken Deluxe Edition worth it?
In this article, I'll look at the difference between Forspoken's regular and Deluxe Edition, and evaluate if they are worth the price.
How Much Does Each Edition Cost?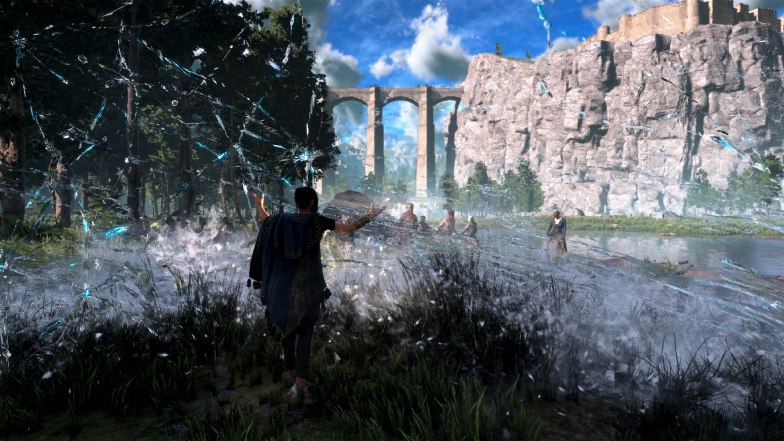 There is no difference between prices for PC Gamers and PS5 Owners here.
The price of Forespoken is exactly the same on both platforms, so there is no advantage to purchasing the Deluxe Edition on one platform over the other.
| Edition | Platform | Price in USD | Price in GBP |
| --- | --- | --- | --- |
| Regular | PlayStation 5 | $69.99 | £64.99 |
| Regular | PC | $69.99 | £64.99 |
| Deluxe | PlayStation 5 | $94.99 | £89.99 |
| Deluxe | PC | $94.99 | £89.99 |
What's in the Deluxe Edition?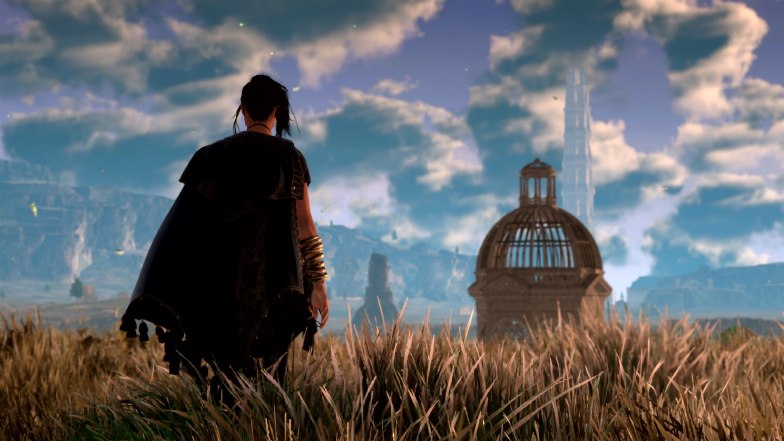 So, we know that the Forspoken Deluxe Edition is $25 more expensive, but is the extra content worth the price? Obviously, it depends on what you're looking for.
The Forspoken Deluxe Edition offers the following:
Digital Download of Forspoken's Mini Artbook
Digital Download of Forspoken's Mini Soundtrack
A Prequel Story DLC called 'Forspoken: In Tanta We Trust'
Early Access to the Prequel Story DLC
Playing the game before buying it would make your decision much easier, but unfortunately, that's not usually possible. Therefore, you'll need to decide whether you like what the game has to offer and whether you can wait to play it or not.
Here's the thing. The Forspoken Deluxe Edition only provides players with two exclusive things: the digital audiobook and the soundtrack.
The early access doesn't change the game. It is only important before the DLC is out if you can't wait to play it. Once it is available, the purpose of the Deluxe Edition diminishes significantly.
So, Is It Worth it?
To be completely frank, no, not really.
As someone who loves RPGs published by Square Enix, I rarely see the point in buying their Deluxe Editions. They all offer similar things and never feel like a huge advantage or a mandatory purchase for the enjoyment of their game.
Let's be real. Most people are not interested in art books and soundtracks. They are looking for more content to play.
If you don't really care about Forspoken's music or its concept art, having early access to a DLC will probably not be worth the higher price tag.
Frankly, I can't even justify the extra material that comes in the Deluxe Edition since there are effective ways to level up quickly and earn mana in this game without anything that the Deluxe Edition has to offer.
Paying for the DLC alone and playing it once it's out is probably the best course of action. You might end up spending nearly the same buying the DLC later. Besides, this way, you have the opportunity to make an informed decision instead of blindly investing more money in the game.
Before buying the DLC, you should probably check the content provided in the prequel. Even if you consider Forspoken the best game ever made, it doesn't mean the DLC will have what you want. It's never a bad idea to know what you are buying.