In NBA 2K24's MyCareer mode, endorsements are your best friend. These endorsements add up a chunk of VCs per game, especially if you negotiated the right contract.
As we all know, VCs are the lifeblood of the game. In MyCareer, you use this to boost up your player's attributes and skills.
Any method of boosting your VC earnings is almost mandatory to save some time. We are here to help with that by taking you through a concise endorsement guide in MyCareer mode.
What Does Endorsements Get You?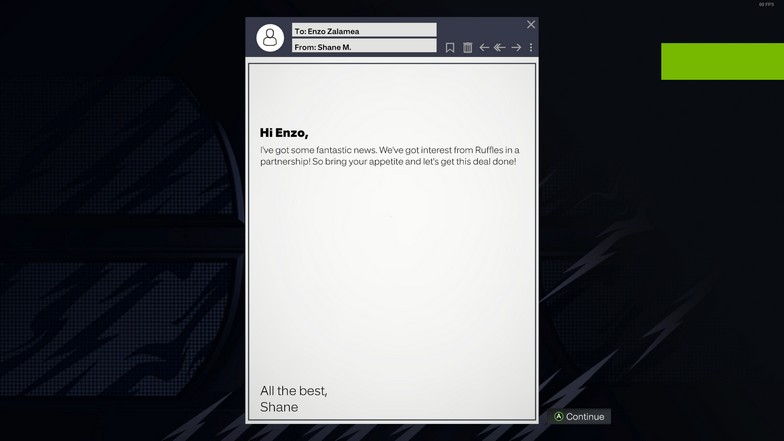 Endorsements come from companies looking for a player to promote their brand. There are more than 8 companies that can give you endorsements in MyCareer mode.
Each of them give you some VCs for participating in their events or give performance-based rewards for your career games.
Depending on your endorsements, you can earn an additional 300-1000+ per game!
These all come from incentives you get when negotiating the deals. The incentives are like:
Scoring 30 points
Recording 25 points and 12 assists/rebounds
Getting Player of the Game
Getting a triple-double
Recording 2 steals/2 blocks
2 VCs for each 3PT basket
And a lot more
You have to negotiate these incentives as some endorsement contracts only give you one. But it also depends on how you are playing the game. Since the contracts also offer upwards of 3,000+ VCs for an event appearance, you can also benefit from these without feeling the pressure of capitalizing on incentives in-game.
Some contracts also offer price discounts on their shop. You can sign deals with Nike, Jordan, or Adidas and get a significant VC discount for buying their cosmetics.
If you like to dress up your player every now and then, this might be worth negotiating.
Best Way to Negotiate Contracts
The best way to negotiate contracts is to know what your player can do first. If your player has a hard time filling up the stat sheet, you can maximize the event-based incentives.
If you can fill up the stat sheet, even on a lower difficulty, you should get the performance-based incentives. Again, you need to play a lot of games to breakeven from this.
When negotiating the contracts, you need to sacrifice upwards of 4,000VC from the event appearance to get an additional incentive.
Upon getting your first contract with a brand, they won't even offer 4,000+ VC for an event appearance.
However, getting more fans will change this. You'll get better deals at different milestones with brand.
For example, you need 60K fans to get a deal with Ruffles. If you hover over your existing contract with Ruffles, you have a "re-negotiation" deal at 195K fans.
As you get more and more fans, every deal becomes more lucrative. You get more flexibility on what you can get and you can capitalize on adding more and more incentives.
I suggest the following:
Negotiate as many incentives as you can for each brand
Choose the most efficient incentives you can consistently do
Re-negotiate for more incentives
Choosing the Right Incentives
The incentives are all dependent on your player's position and capabilities. If you are a point guard, pick-and-roll assists are easier to get than getting 10+ rebounds.
If you are playing a forward, you may even find getting both of these incentives easy.
Adjust your bonuses to your player's strengths. If cannot capitalize on the incentives, adding more minutes per quarter can be easier (but you might be less efficient in getting VCs).
Once you start racking up all the incentives, you may easily get 3-5k VCs per game. Combine that with our method on how to get a 99 overall rating fast, you'll be swimming in VCs.