Horizon Forbidden West is one of the most exciting action role-playing titles of 2022. It's the second release in the series, and a sequel to the largely successful Horizon Zero Dawn, which was released back in 2017.
This time around, Horizon Forbidden West features an open-world experience in a post-apocalyptic western United States with significantly improved graphics in terms of facial expression to in-game mechanics, which have been taken to a whole new level.
We know the sequel is set in the United States – Horizon Zero Dawn was set there too – in Colorado, Utah, and a slight bit of northern Arizona to be more precise.
But, is there any change to the location where the action takes place in Horizon Forbidden West?
Horizon Forbidden West Setting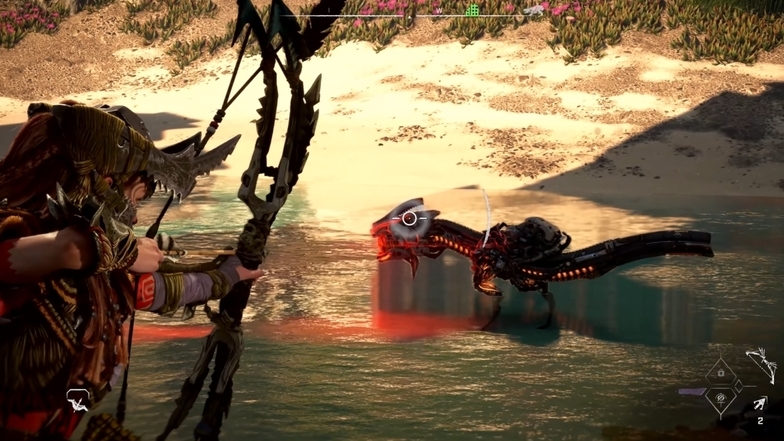 From what we know after playing the game, Aloy, the main character in the game was set to explore the mysterious frontier known as the Forbidden West, which as we mentioned above is a post-apocalyptic version of the western side of the United States.
The main plot will be based specifically in the states of Utah, Nevada, and California.
So, this time around, we won't see any gameplay in Colorado or Arizona, which means that we are all set for an entirely different and unique experience. In the 2nd edition of the game, the actual Horizon Forbidden West map size is slightly larger than the previous game and is filled with mystery.
And though we explored a larger and more sophisticated world, it still featured a multitude of recognizable locations in the likes of San Francisco and the Yosemite Valley.
What's Different in Horizon Forbidden West?
One of the biggest additions to Horizon Forbidden West that wasn't a thing in Horizon Zero Dawn is underwater exploration. That makes the challenge of the young hunter from the Nora tribe a whole lot more challenging as she set to fight both on-land and in-water as she explores uncharted lands on her mission to find the source of the mysterious plague that kills everyone it manages to infect.
The sequel has also paid significant attention to melee combat and climbing mechanics, which are now a whole lot more sophisticated. The developers at Guerrilla Games have also improved on the traversal options with the Valor Surge system, freeform climbing (allowing for further exploration of the open world), and tools and equipment like the Shieldwing, Diving Mask, Focus Scanner, and Pullcaster.
This time around, the developers have also structured missions and quests in an enjoyable and engaging manner with a compelling reward system in place. Side quests are now infinitely more engaging and lengthy too. They are no longer designed to just fill in content but have been carefully implemented to tell the complete story.
And aside from all of the above, like with most sequels out there, in Horizon Forbidden West, we have seen generally improved animations, game mechanics, and cinematics.
And while the majority of these improvements will only be experienced by next-gen players who own a PlayStation 5, those with a PlayStation 4 should buckle up because they're in for a great surprise.