If you've landed on a team you don't like in NHL 22, you're probably looking for a change of scenery. Unfortunately, this isn't such a straightforward thing to do.
From a realism standpoint, this makes a lot of sense – how often do you see players getting traded in their rookie year? Still, there's nothing worse than being stuck on a team with no support and no realistic chances of doing anything big for the foreseeable future.
Also, if you don't know how to be the number one draft pick in NHL 22, you'll probably land in the Seattle Kraken, which isn't a great situation to be in.
So, here is how to get traded in NHL 22 Be a Pro.
How to Request a Trade in NHL 22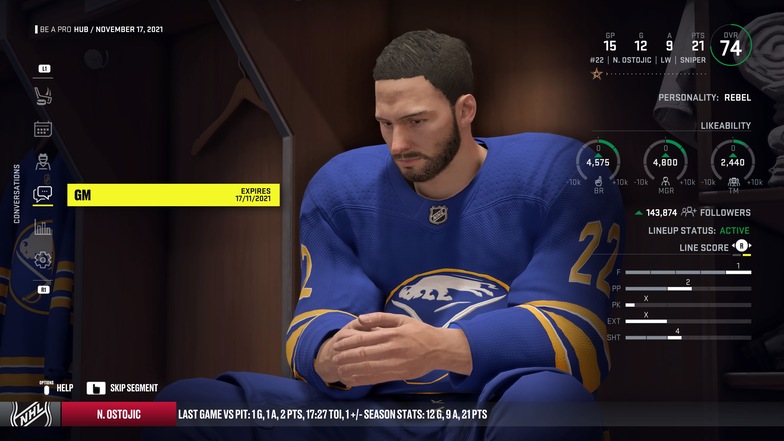 You can request a trade in NHL 22 pretty much whenever you like. You'll recognize whether or not you can request a trade by the conversation notification in your main menu. When you see this notification, it means that you can initiate a conversation with your GM. The first time this will happen is right after the end of the preseason, near the beginning of your career in the new club.
The conversation with the GM will only have one option: request a trade. You'll see that the trade option is marked as a "persuade" dialogue choice, which means that there is a big chance that your request won't be accepted. If that's the case, there will also be repercussions.
If your trade request is rejected, you'll lose 300 Management and 150 Teammate likeability points, as well as 100 Line points. The thing is, there is a 99% chance your request will be rejected during your rookie season. Any team would be crazy to let a young prospect go without maximizing their talent.
When to Request a Trade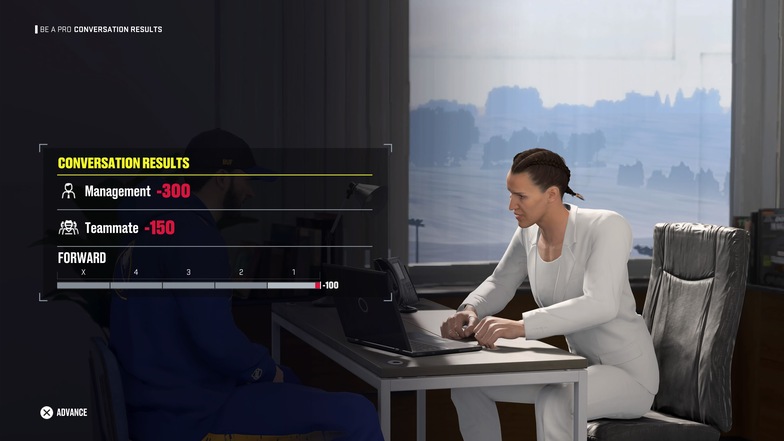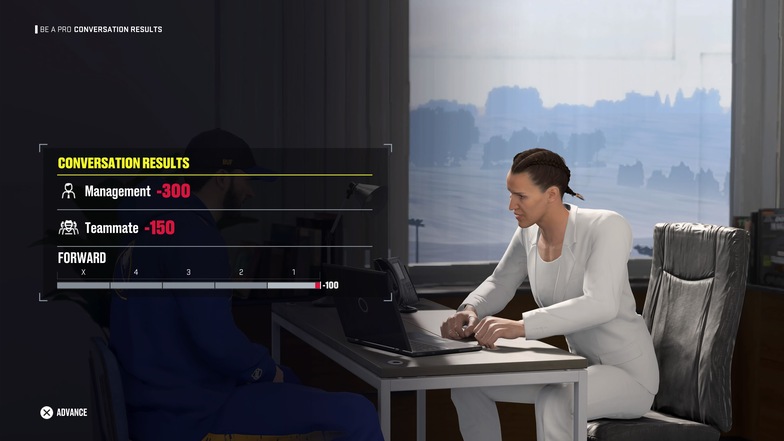 To maximize your chances of getting traded, you can invest in your Dialogue skills. Each upgrade in the Diplomatic or Charm skill tree will give you at least a 5% chance increase on persuasion attempts. It might be worth a shot to get a few of these and see if you can persuade your GM to push for a trade.
I found no success with this method but it might work if you invest a lot of points. Even then, your chances won't be great.
Since the potential downside of getting rejected is so significant, I'd advise against trying to force your move too hard early on. It's much wiser to wait out your first season and try your chances next year.
Unfortunately, I found that the next season isn't that much more suitable for requesting a trade and leaving the team successfully. You'll get pushback from your GM and still have troubles making a move. Still, you'll have more time to work on your Persuasion and you'll increase your chances.
Your best time to change teams will be after your entry-level contract has expired. You'll be a free agent and able to sign for any time you like. After that, requesting for trades will be easier and other teams will be more likely to move you. If you can't wait for your ELC to expire, you can always sim through the season by selecting the "Sim to next big event" option.
Final Word
Requesting a trade in NHL 22 Be a Pro is easy – getting that request accepted is hard. In my first season, I handed in trade requests when I was playing well, as well as when I was struggling. I also requested a trade when the team was doing well and when we were in poor form. My requests were always rejected.
I'm not saying it's impossible but it's clear that EA wanted to make this aspect of the game more realistic and have your team keep you for your entire rookie contract. Once your entry-level contract is up (or at least once you're done with your rookie season), you can explore making moves.