Overwatch might look like a simple game in terms of graphics but, when it comes to memory or RAM, the process is a lot different.
You might find yourself needing more RAM and there are a ton of factors involved. A regular match is played on a 6v6 battlefield where each hero has a ton of special effects or assets to be loaded that are showing on your screen.
This article will aim to explain Overwatch's RAM usage while also showing you how to allocate more RAM to Overwatch.
Explaining RAM Usage for Overwatch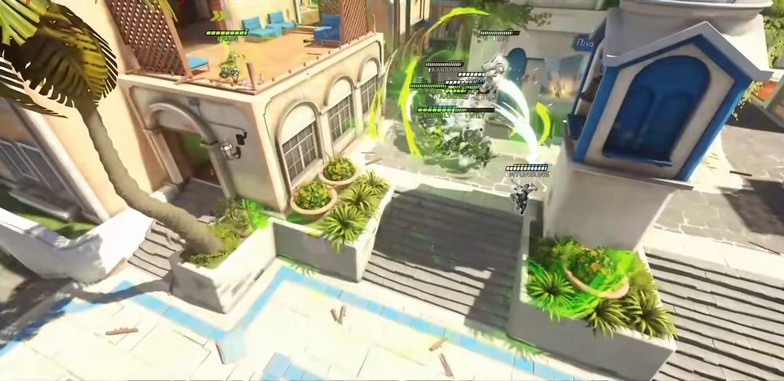 It is better to know how your RAM is being used to play Overwatch first. While the game looks cartoonish, there are still a ton of assets being loaded to the game.
The load is easier for your graphics card (GPU) because the textures are not that heavy. However, the skills, special effects, objectives, and players all count towards adding more assets to load by the RAM.
Imagine doing a wombo combo with your team where you have heroes like Hanzo, D.Va, and Junkrat using all their ultimates at the same time. Notice how I specifically chose the heroes that produce additional assets to be loaded in the game.
All of them will account for memory usage. Of course, the developers accounted for this but it will require more RAM usage for team compositions like this.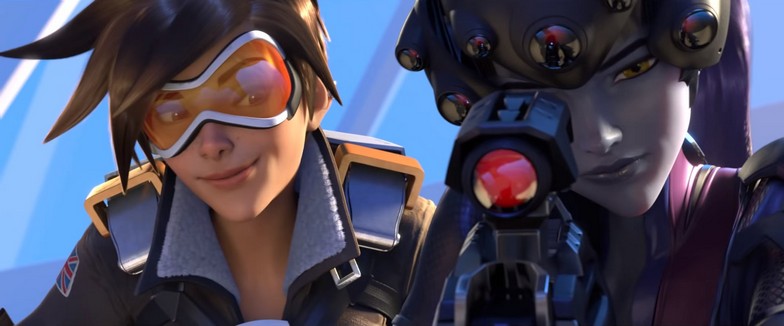 Overwatch also does events that might require you to load more assets inside a single game. Although they are minimal, everything adds up to your memory usage.
The quality of textures is all processed by the VRAM or your graphics card (GPU). They are different from the RAM or memory as they only transfer data to be processed by your processor (CPU).
Minimum System Requirements
Operating System – Windows® 7 / Windows® 8 / Windows® 10 64-bit (latest Service Pack)
Processor – Intel® Core™ i3 or AMD Phenom™ X3 8650
Video – NVIDIA® GeForce® GTX 460, ATI Radeon™ HD 4850, or Intel® HD Graphics 4400
Memory – 4 GB RAM
Storage – 30 GB available hard drive space
Internet – Broadband internet connection
Recommended System Requirements
Operating System – Windows® 7 / Windows® 8 / Windows® 10 64-bit (latest Service Pack)
Processor – Intel® Core™ i5 or AMD Phenom™ II X3 or better
Video – NVIDIA® GeForce® GTX 660 or AMD Radeon™ HD 7950 or better
Memory – 6 GB RAM
Storage – 30 GB available hard drive space
Internet – Broadband internet connection
For the system requirements above, I always suggest having the recommended system requirements. There are some occasions mentioned above that could make Overwatch use up more than 4GB of RAM.
Although it is rare, you also have to account for all the other services running on your computer.
Allocating More Virtual RAM or Memory
Although it is different from RAM or memory, this can help smooth your game by boosting your FPS in Overwatch.
The first step is to open your control panel by searching the application on your Windows search bar. Once you open the control panel, open "System and Security". It will open a new window and click Systems again to open another window.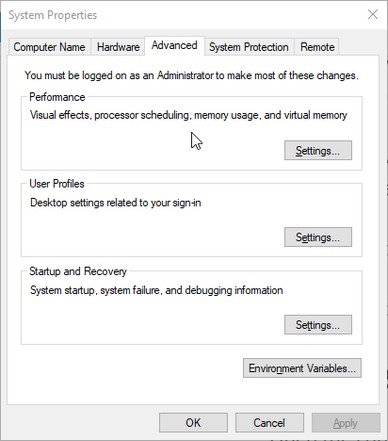 On the right side, you will see "related settings". Look below it and click "Advanced system settings". It will open a new window that should look like the picture above.
On this new window, go to the "Advanced" tab. Below it, you will see Performance, User Profiles, and Startup and Recovery. Click the settings under the performance section.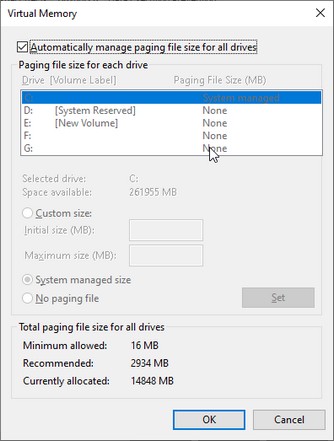 Once you open the settings, it will look like the picture above. Untick "Automatically manage paging file size for all drives" and choose the drive where Overwatch is installed.
Mark or choose "Custom size" below and it will have two inputs. The initial size and the maximum size.
For the initial size, you will only type in the recommended paging file size which is located below. It is different for all computers as they have different memory capacities.
The example above shows that the recommended size is 2934MB. Use your recommended size as your initial size input.
For the maximum size, it will be calculated as your currently allocated paging file size x 1.5. In the example above, the currently allocated file size is 14848MB. When multiplied by 1.5, you will get 24576MB.
Compute for your maximum size and type it on the maximum size box. Set and press "OK". This should maximize your memory for the specific drive where Overwatch is installed.
Allocating More RAM Through the Task Manager
To open your Task Manager, hold Ctrl + Alt and press DEL. Choose Task Manager and it should open the application.
You can also search it through your Windows search bar. Once it is open, go to the "Details" tab. You should have Overwatch running while doing this so the executable file shows up.
Find Overwatch.exe and right-click it. Hover over "Set Priority" and choose "Above normal or "High". This will make your RAM prioritize and allocate more RAM to Overwatch.
Closing Running Applications
This is the most common problem with regard to memory usage on your computer. The process is the same when you want to know how to allocate more RAM to Fortnite.
It is also the method for allocating more RAM to Warzone. The list goes on as the goal is just to free up memory space by closing applications that consume memory in the background.
The most common applications are web browsers, anti-virus programs, hardware programs, music apps, and game launchers.
Since Overwatch is running on the Battle.net launcher, you can close that application immediately once Overwatch loads. It will not affect your game in any shape or form.
The next step is to go to your Task Manager which was mentioned above. In this method, go to the "Startup" tab instead. On this tab, you will see a list of programs that run automatically when your computer boots up.
Find applications that you do even use to play Overwatch. You can just manually open them when you need to use these applications. You can disable the automated startup by right-clicking on the application and choosing "Disable".
It should show up as "Disabled" on the status tab. Do this for most of the applications so you do not forget to close them when you are playing Overwatch or any other game.
Using Third-Party Programs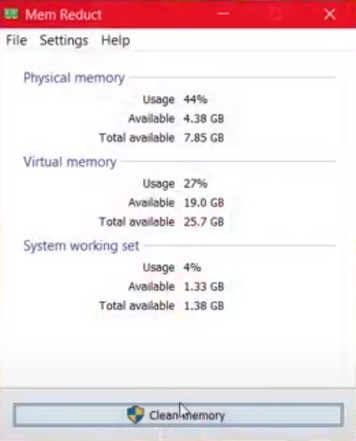 There are a ton of third-party programs out there that aim to optimize or clean your computer. For example, Mem Reduct will help clean up your memory with just a click of a button.
It cleans unnecessary usage of your memory and you can do this before starting a game of Overwatch. There are more applications like this from bigger companies such as Nvidia's Geforce Experience and Razer's Razer Cortex.
Although, these two applications aim towards optimizing your CPU and GPU which could slightly help your memory usage. If your CPU has less load, the faster it can process the data being transferred from the RAM.
Conclusion
If you are still having difficulties with RAM or memory usage on Overwatch, you can opt to buy more RAM. It is one of the cheapest components.
Even if you opt for the best RAM for gaming, it is still cheaper than upgrading CPUs, GPUs, and even other peripherals.
Just make sure that you know what RAM is compatible with your PC. Because if you want to add more RAM, all your RAM modules need to have the same speed and CAS latency.