When it comes to applying for jobs, football management simulation games such as SEGA's Football Manager are a lot more thorough than FIFA. It's understandable because football management is only a part of FIFA games, not the whole thing.
Learning how to apply for jobs in FIFA, for instance, is a pretty straightforward process. I recommend getting the hang of it first as you have more freedom with choosing which club to join that way.
However, it is one thing to apply for jobs, and another to actually get hired. So, you also have to rely on getting job offers.
Getting job offers in FIFA 23 Career Mode is influenced by your manager's reputation and how well you're doing at your current job. This especially holds true if you're hoping to get an offer from a high-caliber club.
In this guide, we discuss how to keep your manager's reputation up to improve your chances of getting job offers in FIFA 23 Career Mode.
Develop Youth
Youth Development is one of the objectives that you're expected to pay attention to as a manager in FIFA 23 career mode. Depending on the team you're at, your board may consider fulfilling the objective to be a low, medium, or high-priority metric.
If it is medium or high, then it is important to try and fulfill the objective. This applies to other metrics discussed later on too.
Your success in this area will be determined by how many players from the youth academy make it to the first team, and how regularly it happens.
Scouting young talent is the only way to achieve a reasonable level of success with the youth academy. On that note, it might be worth having a look at FIFA 23 scouting tips for career mode.
Brand Exposure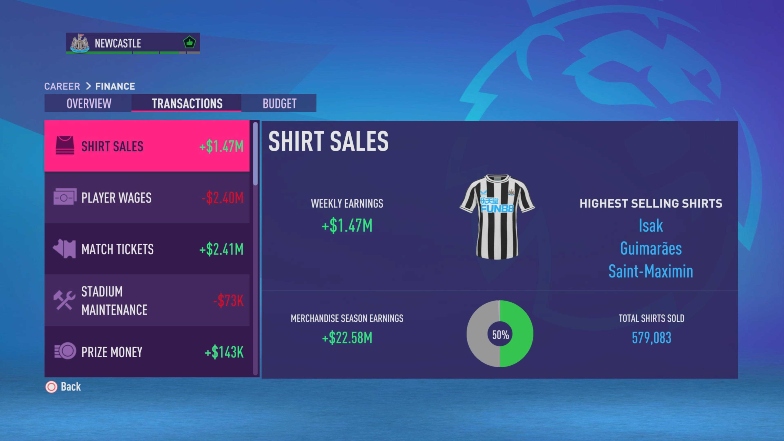 Talk about "marketing goals" may sound vague when your board spells it out to you among your objectives, but it's actually quite simple.
Your club's brand exposure increases when more people come to watch the games, and more people buy your jerseys.
Obviously, if you're performing well on the pitch, you're more likely to sell more tickets and make more money. Your club will also gain more fans and become more popular, hence the "Brand exposure".
Regarding jersey sales, making high-profile signings could spike the numbers in this department as those player jerseys are likely to sell more units.
Success On The Pitch
Speaking of performances on the pitch, many players make the mistake of assuming they're just not good enough if the team is not winning games.
While this may be true (in which case you probably need to reduce the difficulty level of the game to give yourself a better chance), there are other factors that can affect the performances of your players in FIFA 23 career mode.
You need to pay attention to things such as scheduling and playing training drills, building match fitness, and increasing the match sharpness of your players. If you let these metrics go without supervision, the players will not perform to their full ability.
The level of the club that you're managing determines what the board considers to be "success" on the pitch. If, for instance, you're using a midtable team, they won't be as bothered about continental success.
Be clear about what success means for your club and aim to overachieve.
Control Your Finances
Every good manager should have a good handle on the club's finances.
Obviously, you're only directly in charge of transfer funds and not the overall bank balance of the club, but your negotiation skills in the transfer market will determine success or failure in this area.
One of the new features in FIFA 23 career mode is that the game scores you for each transfer negotiation you complete. You won't always get an A, but try to avoid getting too many low grades.
You should also be careful to adjust the wage budgets and transfer budgets accordingly and when necessary to avoid going into the red.
Finally, your efforts with brand exposure also have an effect on the club's overall financial health. You should aim to increase the estimated worth of the club while you're there.
Apply for Jobs
Obviously, none of these will get you what you want if you don't actually apply for jobs.
You can't apply for international job offers (they come in on their own), so you need to keep an eye on your inbox for a message like the one below in case a national team reaches out to you.
There are a few other things to note when applying for jobs in FIFA 23 career mode such as choosing the right time to look for jobs, but it only matters if you're in a good position to receive offers in the first place.