Not every club has the financial muscle of clubs such as Manchester City, Manchester United, and Paris St. Germain.
If you're managing a team that is cash-strapped in FIFA Career Mode, you have to get creative to make money that can then be used to improve the team.
In this brief guide, I've detailed the most effective ways of making money in FIFA 23 Career Mode. With most of these tips, you won't go from poor to rich overnight, but you'll certainly bring your club better financial stability.
Financial Takeover
The financial takeover feature in FIFA Career Mode once had to be bought from the EA Sports Catalogue in older editions of the game.
However, since the feature has become free from the start, it is easily the most straightforward way to make money in FIFA Career Mode.
The option to enable the feature can be found when you're setting up a new game in FIFA 23 Career Mode.
After selecting your manager and team, you're taken to the screen where you can adjust a number of settings, including the option to start the game with a bunch of extra money in your budget.
You can choose between adding 10 million, 50 million, 100 million, 200 million, or a hefty billion to your budget, so you never really have to worry about how much you're paying to sign a player.
It's not the most challenging way to do it, but it works.
Expiring Contracts and Free Transfers
If you're looking for a more realistic, albeit more challenging way to make money, consider using your scouts. I recommended checking out FIFA 23 scouting tips for Career Mode to see the best way to set up your scouting network.
When you're setting up scout instructions, creating a search parameter for players with expiring contracts and free transfers can turn up some interesting results.
For the former, you can set the contract parameter to 0-1 year left along with any other specific qualities you want in the player (if any). For instance, you could add a parameter that makes sure that the scout only submits reports for players that are of first-team quality.
Additionally, you can also go into the "Search Players" option in the "Transfers" section to find these players yourself.
This is particularly useful at the start of the game so you don't miss out on good deals. Going the scouting route might take a bit longer and another club might snatch them up before you do.
Players with expiring contracts are typically valued less than they should be, so you should be able to flip them for a profit within a short period of time. The same logic applies to free transfers as they don't even require a transfer fee at all.
One thing to note with this method is that you should focus on younger players.
Even free transfers, players in the last year of their contracts, and players that you sign on pre-contract agreements lose value pretty quickly if they're old, so you may not be able to squeeze any substantial profit from purchases like that.
Sign Budget Youngsters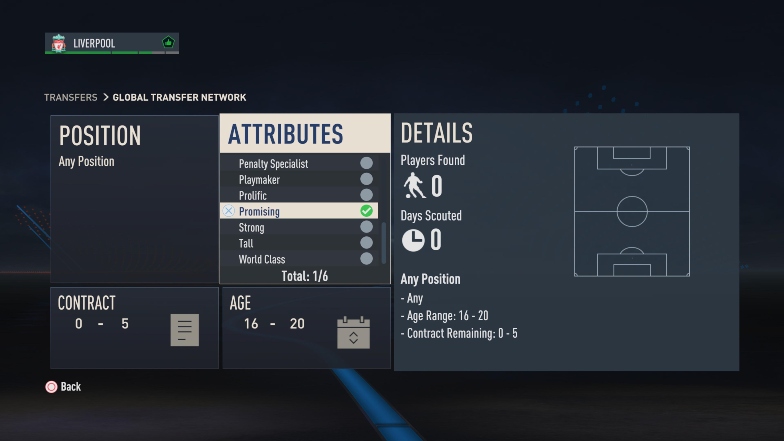 Signing budget youngsters to make money in FIFA 23 Career Mode requires even more patience than the previous suggestion. This is because you will be counting on the growth of these youngsters to make a significant profit from sales, and that growth can take time.
Obviously, the first step is to find these budget youngsters in the first place. Again, your scouts will come in handy, but you can also use a guide to the best young players in FIFA 23 Career Mode.
If you're scouting, an easy way to know how good a player can be is to pay attention to the message shown in the player's scout report overview.
If it says "Showing Great Potential", then the player has a potential overall rating between 80-85. "An Exciting Prospect" suggests a potential rating of 86-90 and "Potential to be Something Special" means a potential rating of 91+.
This method offers a pretty solid return on investment and should be particularly effective for managers of smaller clubs.
Invest in Youth Academy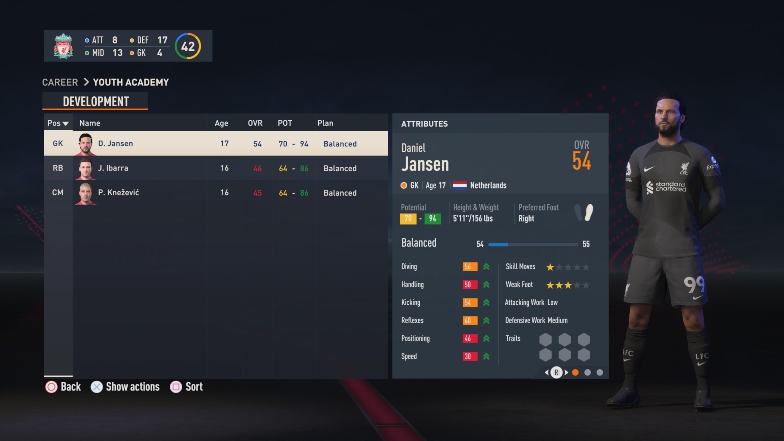 Signing budget youngsters is great, but investing in your club's youth academy can be even more profitable for you long term.
Every season, you have players in your youth team with varying potential. If you invest in hiring a couple of good scouts to find young talent around the world, you can significantly improve the quality of players in your youth setup.
Training these players to reach their potential can net you a very healthy profit when you eventually decide to move them on in the transfer market.
It cuts out the need to pay a transfer fee for a player from another club, and it is just a more rewarding way to make money from young players in my opinion.
Win Trophies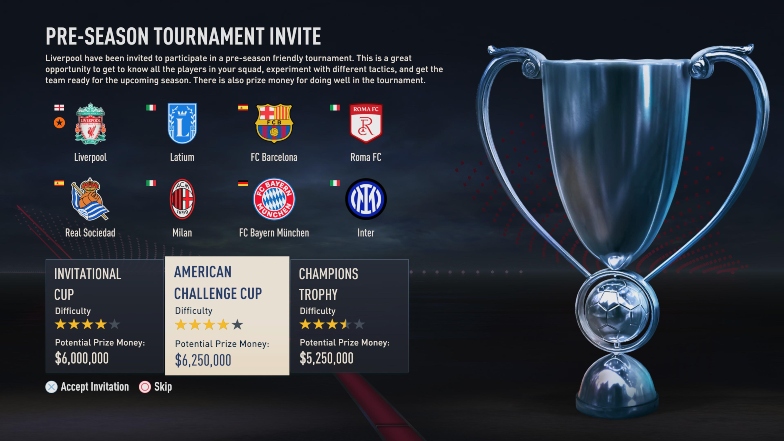 Right from the first pre-season, you can make money by competing in a friendly tournament. If you manage to win the trophy, it goes into your club's income for that season.
This means that you don't actually get to spend the money straightaway, but piling up prize money over the course of the season puts your club in a much better financial situation to hand you a larger transfer budget in the next season.
Final Words
Unless you're going the "get rich quick" route by enabling the financial takeover feature, making money in FIFA 23 Career Mode requires quite a bit of patience.
However, once you get your money up, so many new opportunities open up to you. You can start by signing some of the best young players in the game and go from there.