Sometimes looking at the same exact thing for a long time can begin to grow boring. Even when Minecraft gives us some amazing and beautiful landscapes and views, they can quickly get boring.
You might just simply need some extra pizzazz. Something to make it all look more alive.
Shaders are the perfect recipe to make your game pop.
What are Shaders?
Shaders are Minecraft mods that, rather than altering gameplay, alter the way the game looks and its graphics. Most of the time they enhance lighting, shadows, and water effects. Some of them add more color variation to the sky and reflections in the Water.
There are even shaders that will add movement to the Leaves in Trees and other foliage around the world.
Ultimately, the texture of blocks and the 'shape' of the game remains the same. They're the perfect thing to enhance the way your world looks, from your castle builds to the landscape.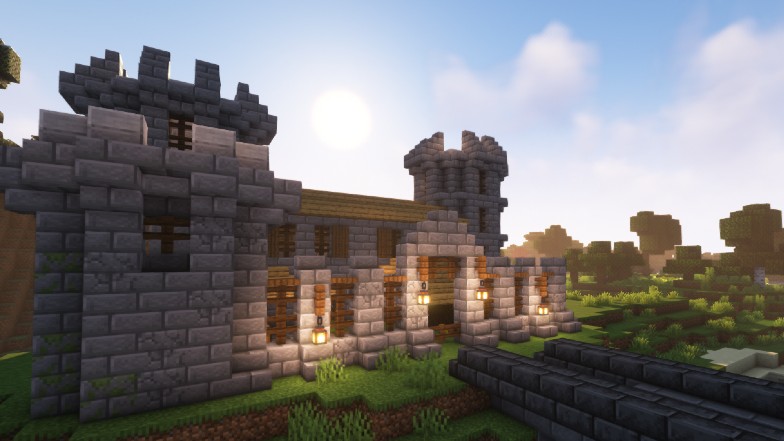 These shouldn't be confused with Minecraft texture packs.
Texture packs particularly change the colors and the way certain blocks look, adding their own style or more detail to them.
Though, texture packs and shaders can be mixed together and there are many compatible ones you can find online.
Downloading Shaders
There are countless different shaders online and many different websites are used to upload and download them.
An important thing about shaders to consider is your computer, its capability and graphics. Certain shaders can be very heavy on a weaker computer and can cause lag or even completely crash your game if installed.
Websites like shaermods.com offer a list of shaders, along with a short description and requirements needed to run the shader successfully.
You will also need to install Forge and the Optifine Mod.
Forge allows you to run and apply Mods to your chosen Minecraft version and Optifine is required to run almost all shaders. The website listed above provides their own guides how to install these programs.
Once you have downloaded these, go and find a shader you wish to run and install.
I personally chose Complementary Shaders. Scroll down on the website and download the .zip file.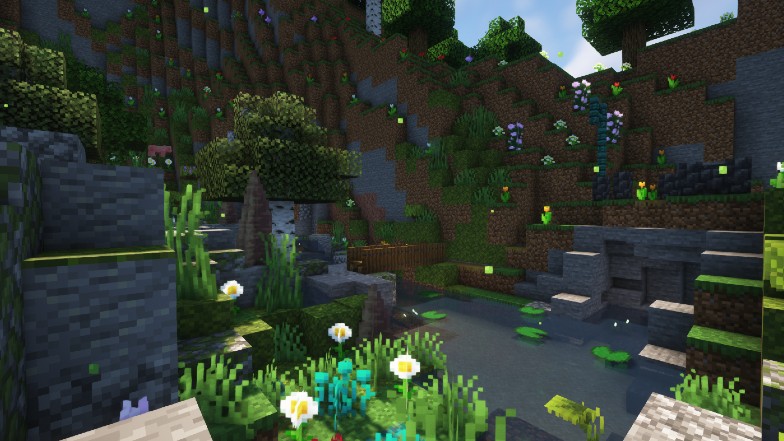 The next step will be accessing the Minecraft game files. Depending what operating system you run there are different ways to do so through the control panel.
Windows => %appdata%\.minecraft
Mac OS X => ~/Library/Application Support/minecraft
Linux => ~/.minecraft
This will open a file folder you cannot usually access normally through your documents.
In each of these you will have to locate your "minecraft" folder. You will be met with many different files, but the one you will be looking for will be the "shaderpacks" folder. In case there is none you can make one yourself, but make sure you spelled it just like shown.
Place your .zip file into the "shaderpacks" folder.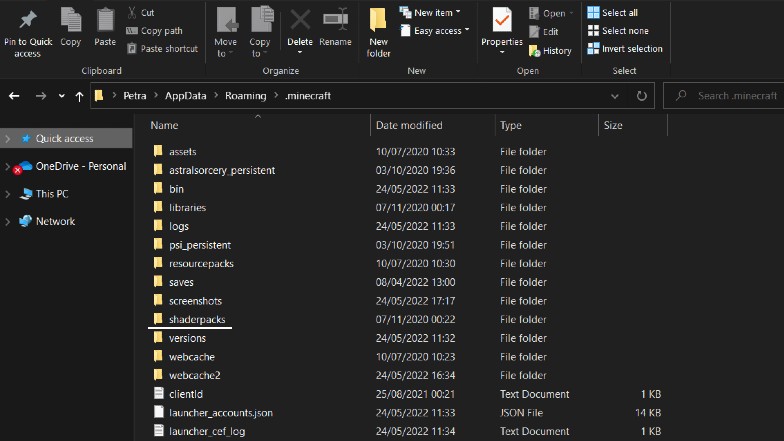 Running the Shaders
With everything downloaded open your launcher. You will want to make sure you are going to run your Optifine installation.
You can check if you have selected the installation to the left of the Launch button or by accessing the Installations tab in the Launcher.
Once you're in game go to:
Options
Video Settings
Shaders
Here you just have to click on your Shader and click "Done". Your game may lag for a moment or go into a loading screen while the Shader is being applied.
Popular Shaders
With so many shaders existing online it is hard to pick a single one. Like we mentioned before, some shaders can really negatively impact your computer performance if your computer isn't able to handle them.
So, here is a suggestion of some easily run shaders for your Minecraft
Sildur's Vibrant Shaders
Sonic Ether's Unbelievable Shaders
Vanila Plus Shaders
KUDA Shader Mod
Lagless Shaders
Continuum Shaders
Nostalgia Shaders
Chocapic13
Acid Shader (If you wish to make your game become really vibrant)
The Acid Shader pack is more of a joke pack, which puts your game into a world of color and effects. Still, it is a fun one to try out.
Popular Shaders and Texture Packs
Some of the more popular texture packs have shaders made specifically to accommodate them. These shaders best work with their corresponding texture packs and make them pop.
SenseCraft Texture Pack and Sildur's Shaders
Promoart Texture pack and Chocapic13 Shaders
Wasteland Reborn texture pack and Chocapic13 Shaders
Conquest Reforged texture pack and Sildurs shaders