Did you know that you should be actively seeking out the best playbooks for MyTEAM in NBA 2K23?
If you choose the right playbook for your MyTEAM roster, you will quickly unlock the true potential of your players.
Which playbook you use might not have too much influence in the early games on Domination Mode or in challenges. However, as you progress to the more difficult games and challenges, you must ensure you are running the best playbooks for NBA 2K23 MyTEAM if you want to compete effectively.
This article will highlight some of the best playbooks in NBA 2K23 MyTEAM that you can use to elevate your game, and to unlock new rewards and levels within the game.
'13 Heat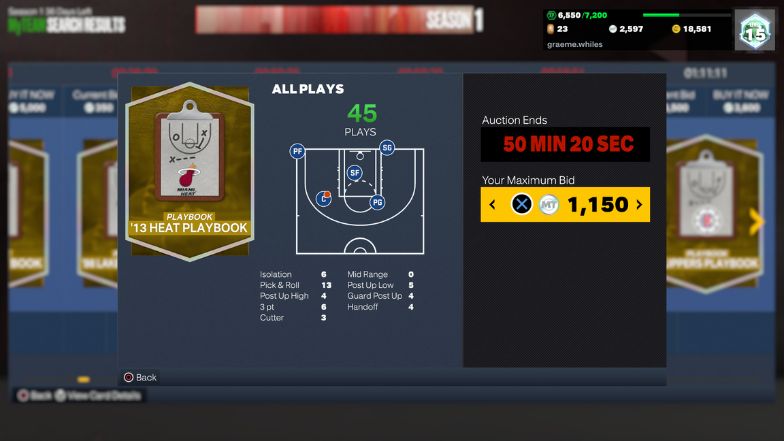 First on this list is one of the most popular playbooks in NBA 2K23; the '13 Heat Playbook.
To ensure you can execute the plays in this book to perfection, you need to have a strong shooter on the floor, and two competent screeners, as many of the plays will focus on getting your shooting guard free at the three-point line.
One of the best plays from this book is Fist 92 side, which almost always gets your shooting guard free at the three-point line.
You can use many other plays in this book to score consistently all around the basket, either in close or from the outside.
Look for the gold version from the auction house. It won't be the cheapest option within the auction house, but it will be well worth your money and help you progress through the levels within domination.
'03 Mavericks
Next up is the '03 Mavericks Playbook. This gold playbook card offers you so many different options on offense and is one of the most powerful and well-rounded playbooks you can purchase.
As you can see from the image above, this card will certainly not come cheap, but one of the best parts of this book is that the plays are effective with almost any player.
You do not need to have the most powerful players for this playbook to be effective, and it can help you when you are up against some of the more formidable teams in domination, or you are duking it out online.
'08 Rockets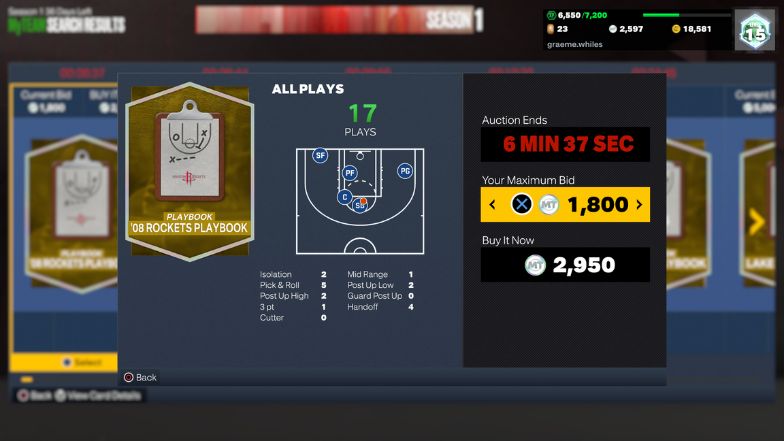 The third playbook on this list is the '08 Rockets Playbook. The first thing you might've noticed with this playbook is that there are only 17 plays within the book, much less than the first two playbook cards in this list.
However, sometimes large volumes of plays can be overwhelming and result in never truly understanding the best plays you have for your roster.
However, each of the 17 plays in the '08 Rockets playbook offers unique benefits to your offense and will help keep it clear and effective.
Make sure you have a strong three-point shooter in your roster and a player that effectively drives it into the paint, and you are sure to see plenty of success with this playbook.
Warriors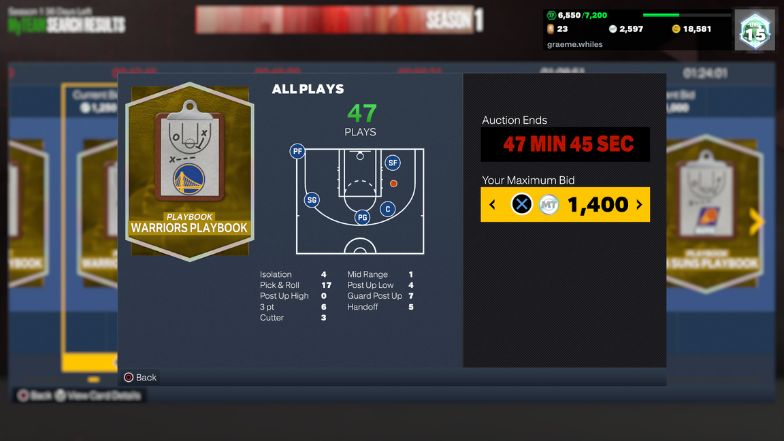 Next, we have the gold Warriors Playbook, an excellent playbook packed with 47 unique and diverse plays for you to try.
As you would expect, many of the plays within the Warriors Playbook revolve around getting your three-point shooter free on the outside and hitting greens. Therefore, if you have Stephen Curry in your lineup or another excellent three-point shooter, and you can pair them with some excellent screeners, the Warriors Playbook could be a perfect option.
If you prefer to run the ball inside and get to the paint instead, the Warriors Playbook is perfectly usable, but some of the other cards on this list might better suit your offense.
'96 Bulls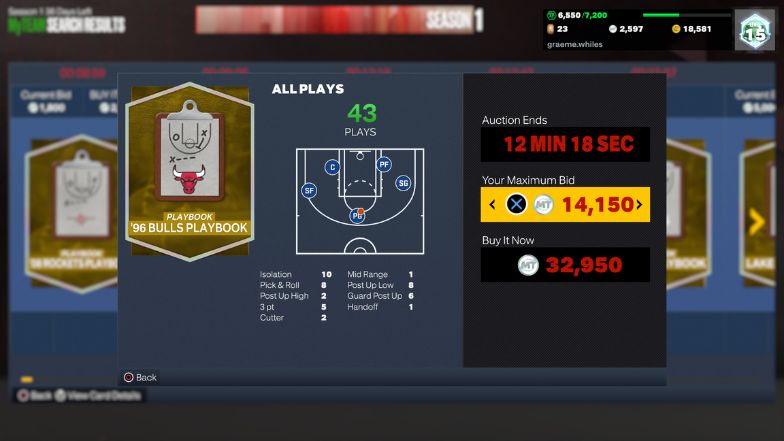 If you prefer to run offenses that focus on isolation or a post-up low, the '96 Bulls Playbook is an excellent alternative to the other options on this list.
Most playbooks highlighted here focus heavily on pick-and-roll offenses, whereas this playbook focuses on other scoring opportunities.
It is the ideal playbook if you have some hall-of-fame Bulls players from that era. You can get strong Jordan and Rodman cards relatively early in the game, and if you work through the Season 1 rewards, you can get a Pink Diamond Scottie Pippin card.
If you combine these cards with your '96 Bulls Playbook, any defense will find it near impossible to stop you from scoring.
The 96' Bulls Playbook is another playbook that is a little expensive but a valuable investment if you have the right players to execute the best plays.
Clippers
The last playbook to make this list is the gold Clippers Playbook. This card is one of the trickier ones to get your hands on, as it is popular with many players and won't always be available in the Auction House.
There are 41 plays for you to pick from, with 19 pick-and-roll plays for you to choose from. If you are a fan of running pick-and-roll plays and have the correct roster for those offensive plays, you will find it hard to beat the Clippers Playbook.
But the Clippers Playbook is not only good for Pick and Roll plays. You can also use it for many other attack types and keep your opponents on their toes while you move the ball around quickly and explore different ways to get to the paint.
Final Thoughts
Now you know the best playbooks to use in NBA 2K23 MyTEAM, be sure to practice plays beforehand in the Freestyle mode with your players to see if you need to upgrade your players in any positions.
You can check out some of the top small forwards, point guards, or shooting guards, to see how you can strengthen your roster.
Alternatively, if you are strapped for cash after spending it all on the '03 Mavericks Playbook, check out some cheaper players that can instantly improve your MyTEAM roster.