Are you tired of using premade jerseys from other NBA franchises?
Perhaps you started using the Boston Celtics jersey, but now you come up against them a lot in-game, and the jersey feels less unique to your team.
In MyTEAM, you have the power to add your own custom jerseys and logos to your team to make the experience as personalized as possible.
This article will teach you how to get custom jerseys and logos in NBA 2K23 MyTEAM, and will be sure to help your roster stand out from the crowd.
How to Find Design Uniforms
First, we need to navigate to your MyTEAM homepage section, where you can design your uniform.
Click into the MyTEAM homepage, and move across until you are on the MyTEAM tab. From there, select Lineup Management and press Edit Lineups.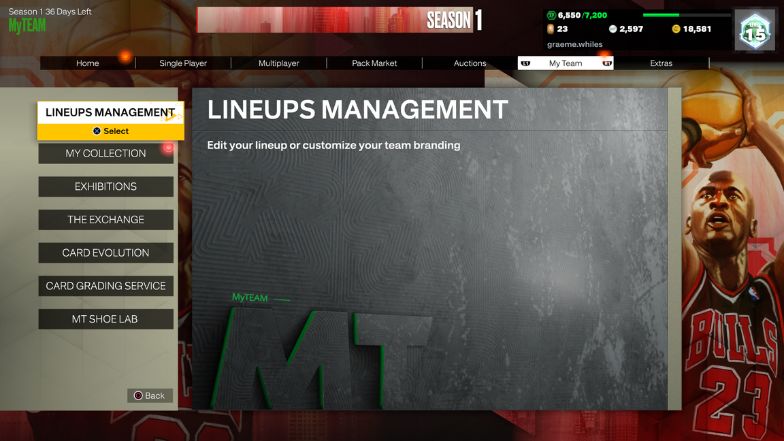 This action will bring up your starting team and substitute bench. If you haven't already, this is an excellent opportunity to bring in any new players you may have bought, such as top-quality small forwards, to add firepower to your starting lineup or your MyPLAYER that you have integrated across from MyCAREER.
After that, head to the Franchise tab, and at the bottom, you will see a Design Uniforms button to press.
Designing Your Uniforms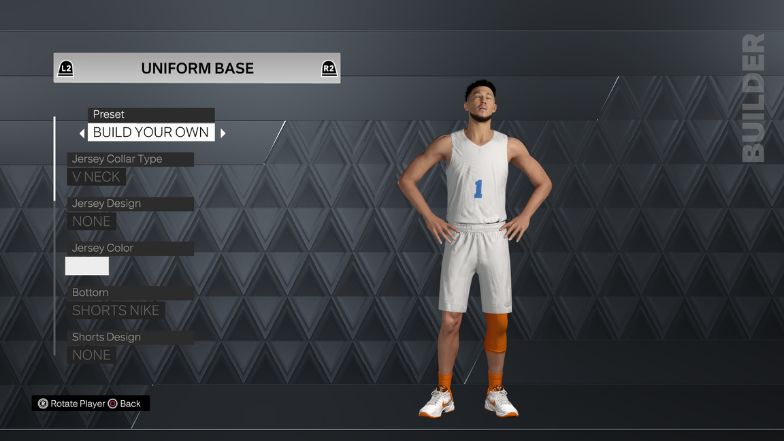 The fun can begin now that you have found where to design your uniform! You have complete control over designing your home, away, and alternate uniforms. You can choose what type of vest your players wear, the pattern on your jersey, the color scheme, and the same for your shorts.
There are 23 different patterns to choose from, so you have plenty of options when creating a truly unique uniform.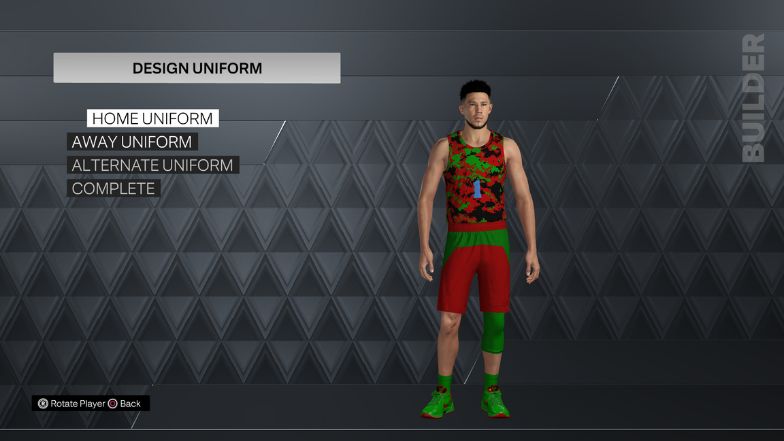 Our only advice would be to ensure that your Home and Away kits are significantly different to ensure you always have a jersey that differs from your opponent's. A good rule is to choose dark colors for your Home jersey and light ones for your Away jersey.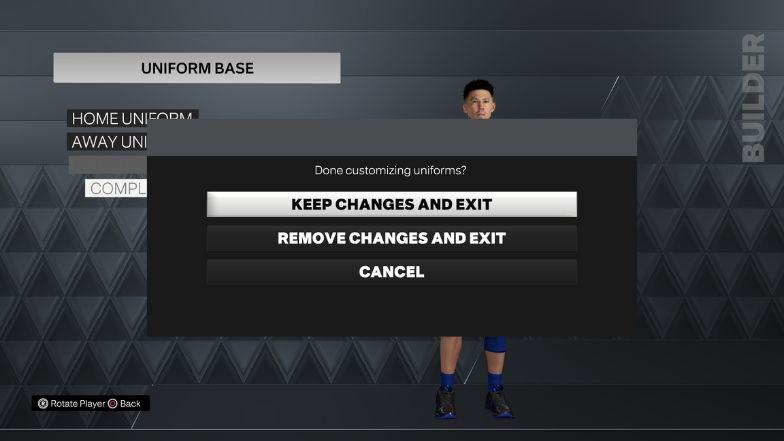 Once you are happy with your changes, leave the Design Uniform section, pressing Save Changes on the way out.
Changing Your Logo
Next, go into the section next to Design Uniform and create your custom logo. Here you can amend your logo colors and create one from scratch or select from a range of premade logo options.
There are some in-game options you can pick from or hundreds of options you can use from the Community Uploads tab.
You can also upload your own imagery and use it in-game. You are spoilt for choice when finding a logo that suits your team's name and play style.
Updating Your Team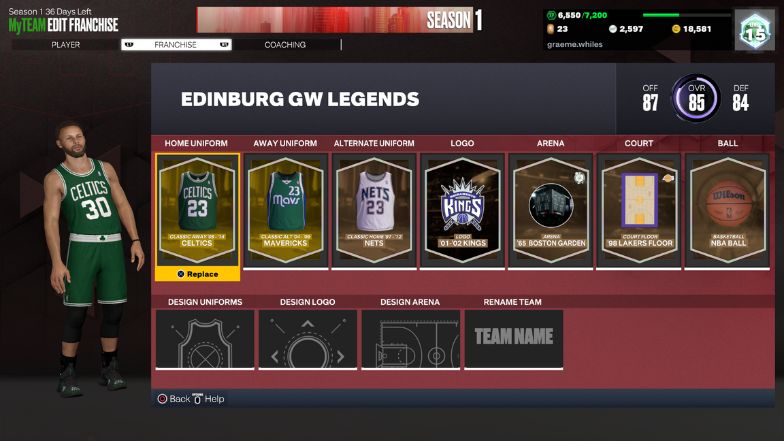 Once you are happy with your new logo and uniform, it can be easy to miss the final step! After each amend, you will have saved your designs, but NBA 2K23 does not automatically make these options your default settings.
It can be easy to spend hours designing your perfect logo and uniform, only to jump into a game and see your team wearing the same uniforms as before.
To prevent this, you must amend your default settings and set your uniform and logo as your preferred choice.
To do this, click on your home uniform and press "Replace." You should see your newly designed Home uniform from the options that appear. Select it, and click ok. Do the same for your secondary and alternative uniforms and then your logo.
Now you know exactly how to add custom logos and jerseys to NBA 2K23, you are ready to take to the court and dazzle your opponents with your stylish new attire.
If you like customizing your gameplay, you should check out how to set realistic game sliders in NBA 2K23 next.