Are you having trouble finding the perfect shooting guard for your NBA 2K23 MyTEAM?
Perhaps you have all the other positions sorted, but you want to ensure you get the best possible shooting guard. Or, perhaps your MyTeam playbooks just aren't working with the shooting guard you're currently using.
So, who are the best shooting guards in NBA 2K23 MyTeam?
This article discusses some of the best options you can choose from to help improve your team and destroy your competition.
Luka Doncic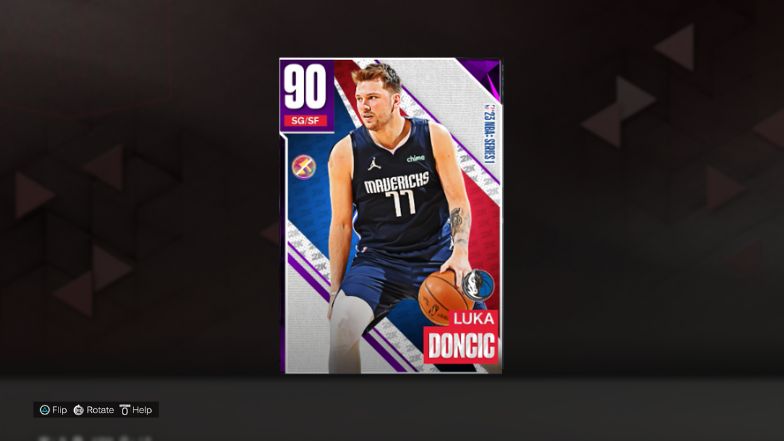 Firstly, let's start with Luka Doncic, one of the most popular shooting guards in the NBA. Although Luka Doncic does not have the same overpowered jump shot as he did in NBA 2K22, he is still an excellent option to improve your roster.
With an overall rating of 90, a 90 offense, and an 80 defense, it is easy to see that Doncic will offer a lot to your team at both ends of the court.
He has an excellent driving layup and shot IQ and offers you plenty of shooting opportunities from the outside.
He would offer a little more defensively in an ideal world, but this is still a strong card for anyone who wants to improve their team.
Key Statistics:
Shot Close – 90
Driving Layup – 89
Draw Foul – 89
Shot IQ – 99
Offensive Consistency – 89
Michael Jordan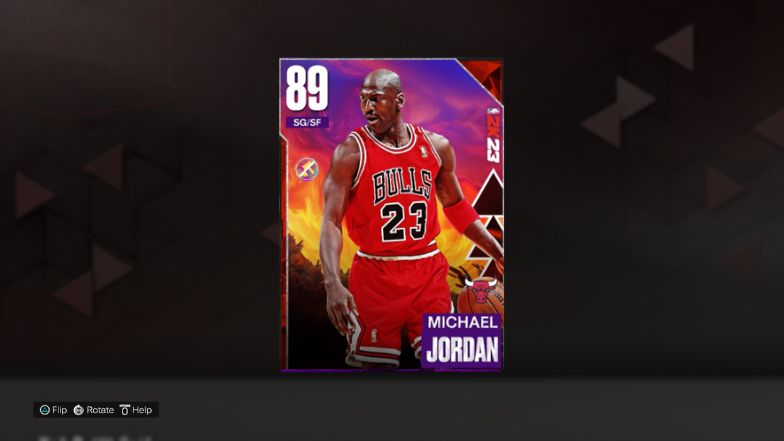 Next on the list is one of the greatest basketball players of all time, Michael Jordan. When NBA 2K23 got released, I had high hopes for this card, and while it is undoubtedly an excellent addition to any roster, it does have a couple of flaws to be aware of.
First of all, the Jordan card is fantastic defensively. Jordan would be much better if you want a defensively-minded shooting guard than Doncic.
However, the Jordan card falls short in his three-point shot, which is an unflattering 60. Compared to other shooting guards like Doncic (83), he falls very short in this department.
However, he is solid going to the basket, so there are plenty of offensive options Jordan brings to your team.
Key Statistics:
Shot IQ – 99
Vertical – 95
Driving Layup – 89
Hands – 99
Pass Perception – 84
Zach LaVine
The Zach LaVine diamond card is easily one of the best shooting guards in NBA 2K23 MyTEAM. I have played against him several times, and he is a nightmare to try and guard. No matter what I try, he almost always gets to the rim. I would go as far as to say he is the best shooting guard in the game for getting to the rim.
When you look at his statistics, with 94 on offense and a 94 overall, it is no surprise that he scores so consistently.
He also has the limitless take-off badge, which allows him to complete a driving dunk from almost anywhere.
On top of his outstanding offensive attributes, LaVine is also a solid defender. He can be a little slow, but if you keep your guard close on your opposition, you will find he is more than capable on defense.
Key Statistics:
Driving Dunk – 95
Driving Layup – 91
Three-point Shot – 88
Shot Close – 92
Vertical – 95
Mitch Richmond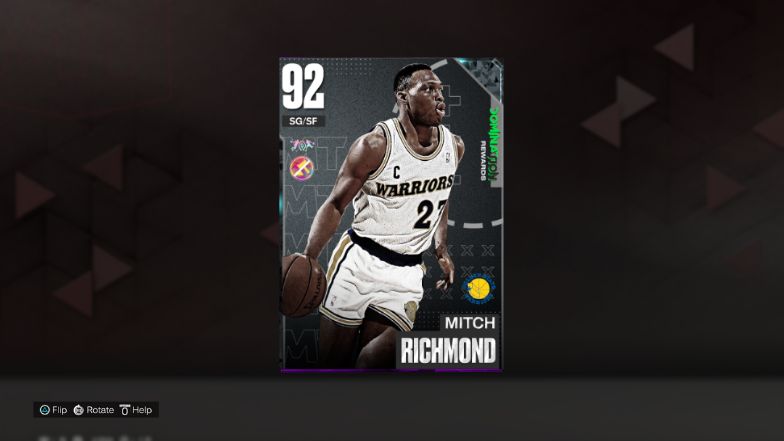 Mitch Richmond could be a great option if you want an excellent shooting guard that scores freely from the outside.
When it comes to shooting from mid or hitting three-pointers, you will struggle to find a better option than Mitch Richmond.
He has incredible shooting statistics from the outside, so if your offense preferences lead to wide-open spaces for your shooting guard, Richmond is a surefire option for any roster.
However, Richmond does lack when it comes to inside scoring. In this department, he is the weakest on this list. If your offense tends to focus more on getting to the paint, he might not be the right pick-up for you.
Key Statistics:
Three-point shot – 88
Shot Mid – 94
Shot Close – 88
Driving Layup – 87
Hands – 98
John Havlicek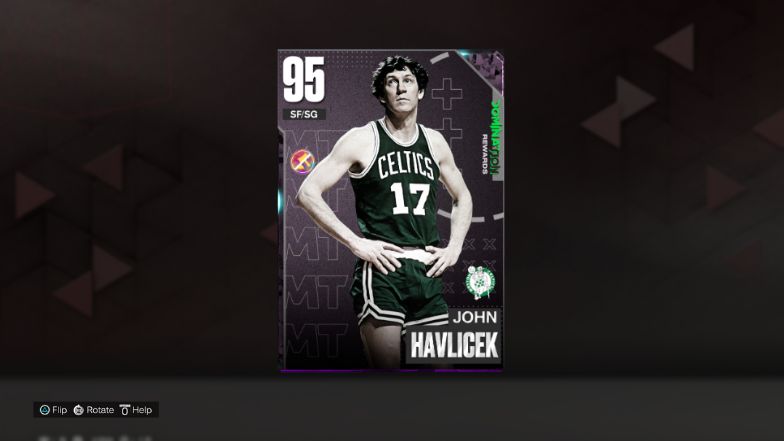 With Pink Diamond cards so hard to get your hands on, this list only includes one. However, the list would not be complete without the John Havlicek card.
The only way to get your hands on this card is by completing all of the domination matches with full stars, which is extremely hard.
However, you will receive a fantastically well-rounded shooting guard card if you manage it.
Havlicek offers many of the same offensive attributes as other cards on this list, but he also combines them with some outstanding defensive statistics.
Havlicek is sure to add plenty of firepower to your offense and defense.
Key Statistics:
Driving Layup – 87
Defensive Consistency – 90
Offensive Consistency – 90
Post Fade – 85
Perimeter Defense – 88
Final Thoughts
Now you have plenty of options for improving the shooting guard options in your NBA 2K23 MyTEAM roster. We have tried to select a range of options, some of which are easy to collect and others much harder. That way, you can improve your roster, no matter how many hours you can put into the game.
If you are low on MT Coins to purchase these top players, there are several budget cards you can buy that will help improve your team.
Did you enjoy this list? If so, check out our list of the best small forwards in NBA 2K23 MyTEAM.