There are so many things to do first in NBA 2K23 MyTEAM – so much so that it can be hard to know where to get started.
Rather than being overwhelmed by every option available, this article will help guide you on what to do first when you start your MyTEAM journey on 2K23.
There are a couple of automatic, enforced first steps to take in MyTEAM, and then there a couple of manual steps that I think you should take next to set your team up for success from the start.
Name Your Team
The first thing you want to do is name your team. This name will be what other players see when they play you online.
You can also create initials for your team, which will appear in the bottom right-hand corner of the scoresheet during matches.
Select a Starter Card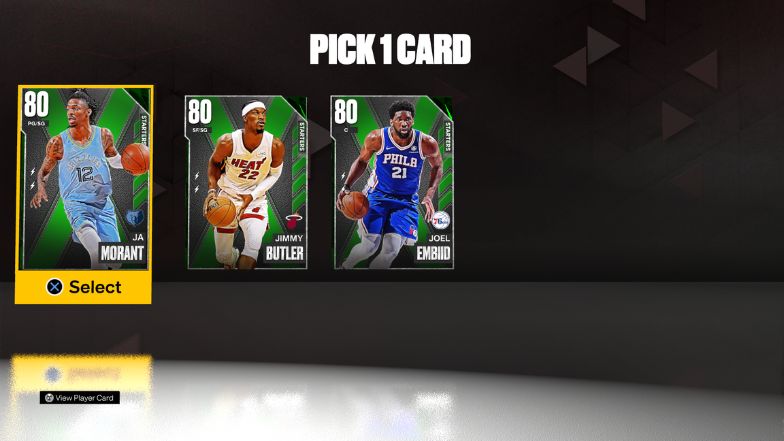 Once you have named your team, it's time to pick your first player. You have three players to choose from; Jimmy Butler, Joel Embiid, or Ja Morant.
Before you make your choice, you get placed in a short 3v3 match against the players, showing you what each one is capable of. If you would rather skip this game, you can do so and still get to choose one of the players at the end.
Ja Morant
If you are looking for a quick score that has the potential to shoot from the outside, Ja Morant would be a great choice for your roster. If you enjoy playing fast, attacking basketball, this would be a great choice.
Joel Embiid
If you prefer to focus on a defensive setup, where you play slower basketball but don't let in as many baskets, Joel Embiid is the right pick for your roster. Embiid also offers excellent inside scoring grades to ensure you'll also be a threat going forward.
Jimmy Buttler
The final option is Jimmy Butler. Butler is probably the weakest of the three options, in my opinion, but he still offers a mid-range threat. However, if he impresses you in the triple threat match, you might opt for Jimmy to take your team forward.
Select Your First Cards
Once you have completed your triple threat match or skipped through it, you will be presented with your first starter kit.
Go through each option and choose your favorite players, basketballs, jerseys, shoes, or coaches.
I recommend you pick skill developments and attributes over stadiums or court designs, as this will give you a small edge in your first games.
Play a Clutch Match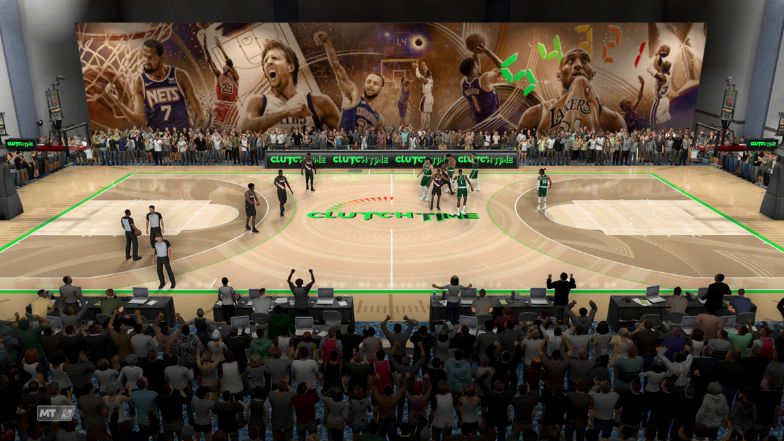 After choosing your players, you will get thrown straight into a clutch match against the computer. This is an opportunity to test out your new players and get comfortable with your current system.
Clutch matches have a 14-second shot clock, and you have the option to skip this match if you would rather get straight to MyTEAM main menu.
Claim Your Giannis Antetokounmpo Card
Once you've made it through your clutch match, you will be presented with your first season reward. You do not need any XP to claim your Level 1 reward, which is an Onyx Giannis Antetokounmpo card.
After that, you require XP to work your way through the levels and claim further rewards.
Claim Your Unopened Packs
Next, before you start another match, you should open any unopened packs you might have.
To do this, head over to the pack market and move down to unopened packs. From there, you can see if you have any unopened packs, such as free agents, that could help bolster your collection.
Ideally, you want to be claiming items as often as you can before matches to ensure that you're always heading into each game with the best team possible. After all – more wins, more prizes.
Build Your MT Shoe
Next, it's time to start customizing your player's shoes.
This is an optional step, as it will depend on which cards you chose in your starter kit. If you chose some shoe upgrades, you will be able to add them to your shoes, adding some skill and flair to your footwear.
Check Your Team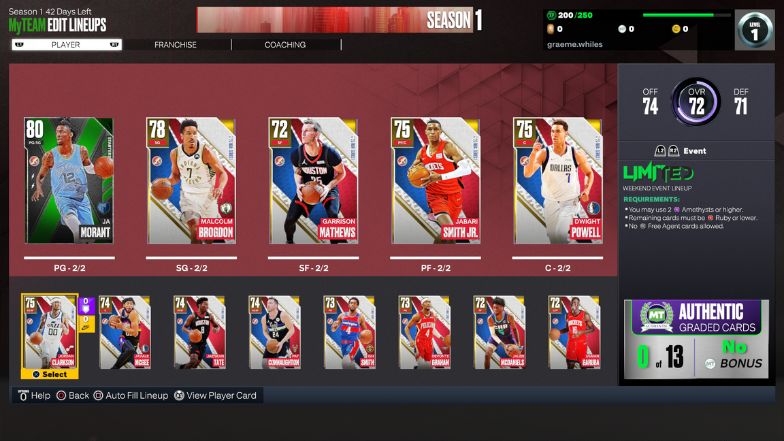 Before you jump into another match, it is worth quickly heading to your team and checking you have the best possible starting five.
Given it is so early on in the game, chances are that you already do have the best five starters, but it only takes a couple of minutes to check – and you might notice a hidden gem on your bench that you want to play from the start.
Head to MyTEAM Domination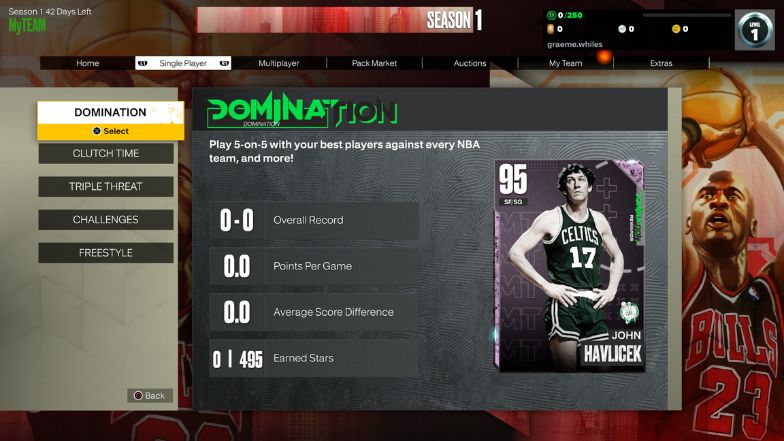 In Domination Mode, players have the chance to earn lots of rewards and also take on some NBA 2K23 skill challenges.
Playing Domination mode is the fastest way to level up, and there are no contracts in NBA 2K23, so you will never need to worry about running out.
In Domination mode, you can play against any NBA team, earning valuable points and rewards along the way.
Try Freestyle Mode
If you are underconfident in your skills and you are not ready to jump straight into Domination, you can get some reps in with your team on MyTEAM Freestyle Mode.
This mode lets you practice with your team without any ramifications and can help you get familiar with your players before playing against the computer or other players.
Final Thoughts
There are so many things to do when you first drop into 2K23 MyTEAM. With so much going on, it can be easy to get lost and miss a couple of important things to do before you start your next game.
Use the guidance in this article to ensure you are using all of the cards at your disposal and remember…enjoy yourself!