MyTEAM and MyCAREER are two of the most popular game modes available in NBA 2K23, but what if you could combine the two?
Well, good news. You can add your MyPLAYER card to your MyTEAM roster.
However, it is not as simple as you might expect, and you are given very little information in-game on how to do it.
Fortunately, I've figured everything out and will teach you exactly how to get your MyPLAYER in MyTEAM on NBA 2K23 below.
Step 1: Start a MyTEAM Game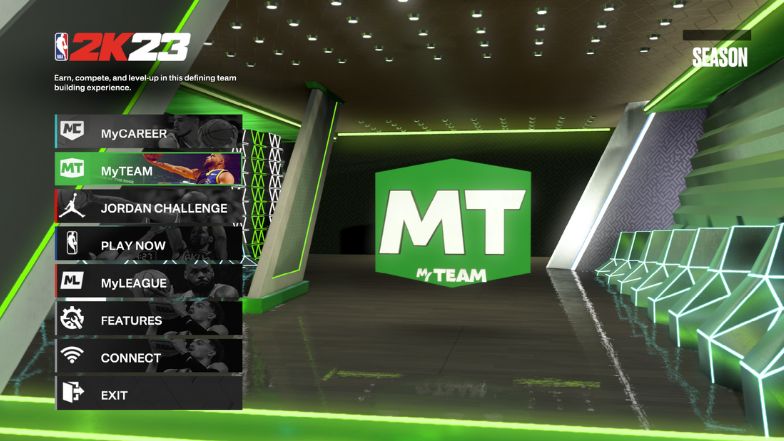 Firstly, we recommend you set up a MyTEAM before following the steps in this article.
This action will make it much quicker to add your MyPLAYER to your MyTEAM roster when the time comes. While you can do this later, it takes a little time to get through the first steps of a MyTEAM setup, so getting this step out of the way is recommended.
Side note: Here's how you can create an excellent budget roster, ready for your MyPLAYER to join.
Step 2: Visit Pippa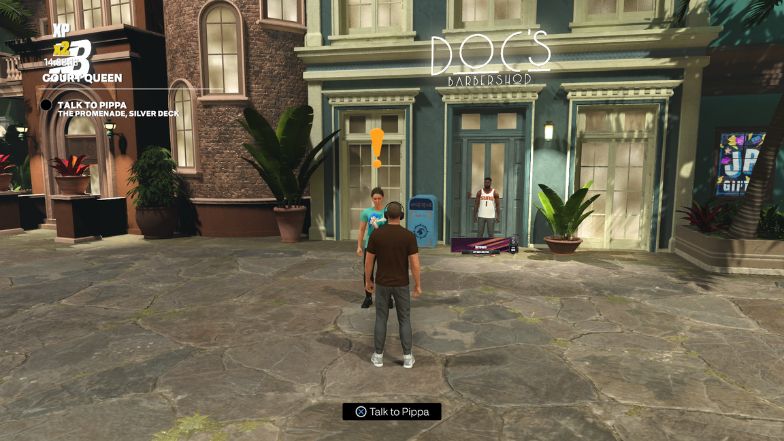 Next, log into your MyCAREER game and head to the neighborhood. If this is the first time you have gone to the neighborhood, you will notice that you have one outstanding quest: to visit Pippa on the Silver Deck.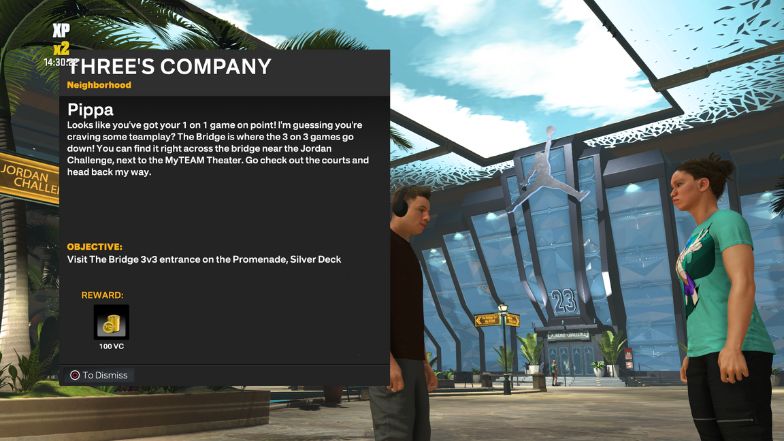 Head over to Pippa, who will set you several tasks, which include visiting key deck areas, such as the Jordan Challenge, the 3v3 Bridge, and other areas. You will need to follow these steps until Pippa reaches the next request.
Step 3: Go to MyTEAM Theatre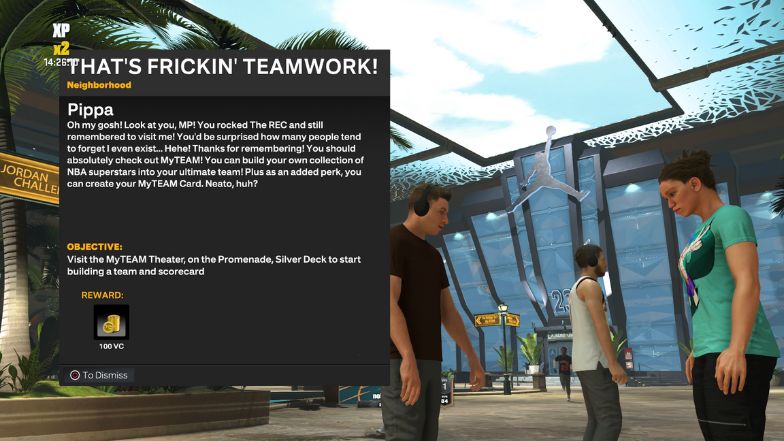 Once you have achieved some of these goals for Pippa, she will send you to the MyTEAM theatre. While outlining this quest for you, she will casually mention that you can create your own MyTEAM card for your MyPLAYER but offers no information on how to do so.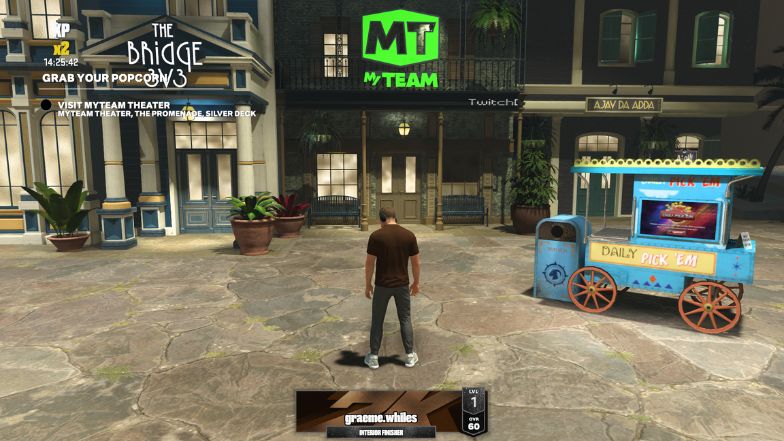 In 2K22, creating a card was quick and easy, with a dedicated desk to head to and a button that says "create MyTEAM card." However, in NBA 2K23, things are a little less clear.
Step 4: Choose a Pose
Take your MyPLAYER over to the MyTEAM theatre, and you will notice the first time you sit down, you will see that you are asked to choose from four different poses. You don't get any more information on what those poses are for, but the pose you choose will be the pose that features on your MyTEAM card.
Step 5: Play MyTEAM with Your MyPLAYER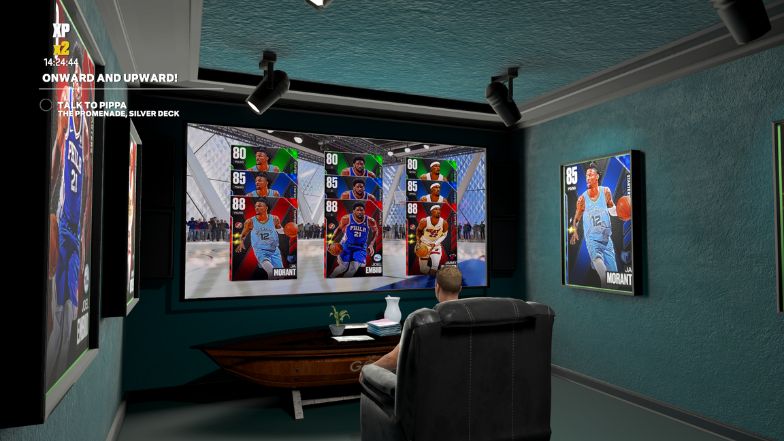 Once you have selected your MyTEAM pose, head into the MyTEAM game with your MyPLAYER, playing through the MyTEAM theatre. Selecting this option will take you to the MyTEAM main menu, where you can discover your new MyTEAM card.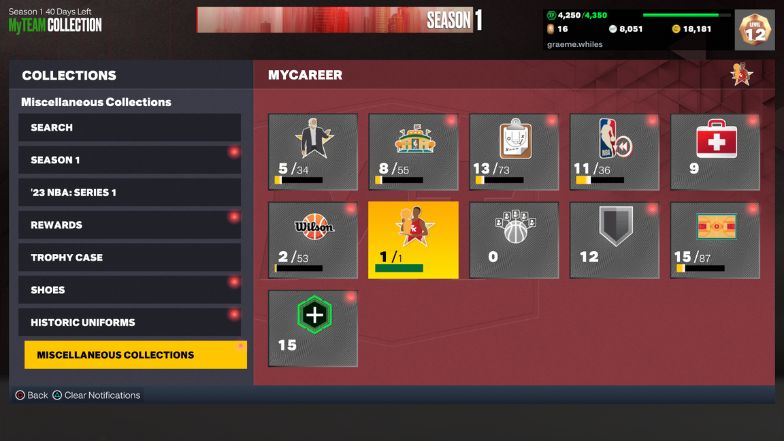 Click on Collections, Miscellaneous Collections, and you will see your new MyTEAM card.
Step 6: Put Your MyPLAYER in the Line-Up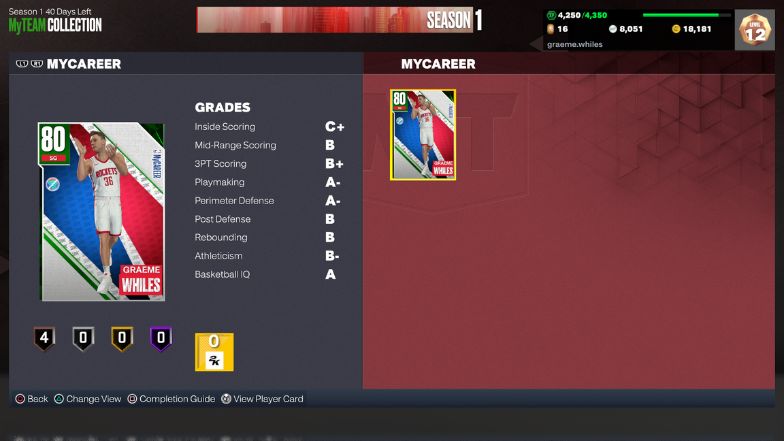 Now that you are confident that your MyPLAYER MyTEAM card is available, you can select your Line-Up and swap a player for your MyPLAYER, and get ready to compete against the best point guards in the game.
You can continue playing MyTEAM through the MyTEAM theatre, head back to MyCAREER by leaving the MyTEAM main menu, or come back to the main menu and select MyTEAM outside of MyCAREER.
While adding your MyPLAYER to your MyTEAM roster is relatively simple, it is not well highlighted inside the game. Hopefully, this article will help you add your MyPLAYER quickly and easily, so you can start dominating all game modes.