When you jump into a new Call of Duty game, one of the first things you want to do is rank up your operator and weapons as quickly as possible.
Whether it is to catch up to your friends who are already a high rank, get ahead of the opposition quickly, or impress your friends, ranking up can become challenging in MW2. At first, you will find yourself breezing through the levels, but as your rank increases, you require more XP to complete each level.
That is where Double XP comes in. Double XP tokens can help you quickly work through the ranks, unlocking new perks, killstreaks, gun attachments and more.
This article will discuss getting double XP tokens in MW2 to help you rank up as quickly as possible.
How to Get Double XP
Food Promotions
One of the first ways to get double XP we will focus on is through food promotions. Activision has teamed up with particular food brands to offer Double XP tokens with every purchase.
It is worth noting that these offers vary depending on which country you are based in, so ensure you check the ts and cs before you purchase your food and realise the offer is not available in your area.
Every MW2 Double XP Food Promotion
Little Caesars
The first food promotion to discuss is Activision's partnership with Little Caesars. Activision has paired up with Little Caesers to offer players the chance to claim bonus rewards such as exclusive emblems, player cards, weapon charms, and double XP tokens.
Each order you make within the promotional period will come with Double XP tokens, but you will only gain additional rewards with your first purchase.
To access double XP tokens and rewards at Little Caesers, order a Mountain Dew or the Call of Duty Combo meal. Once you have ordered, scan or upload the code from your bottle or meal box, you will receive the rewards instantly.
As part of the Little Caesars Modern Warfare 2 promotion, players can also enter a weekly prize pool for the chance to win additional prizes, including a Modern Warfare 2 water bottle, a mini fridge or a digital copy of the game.
This promotion will only be running from October 17th to December 31st 2022.
Mountain Dew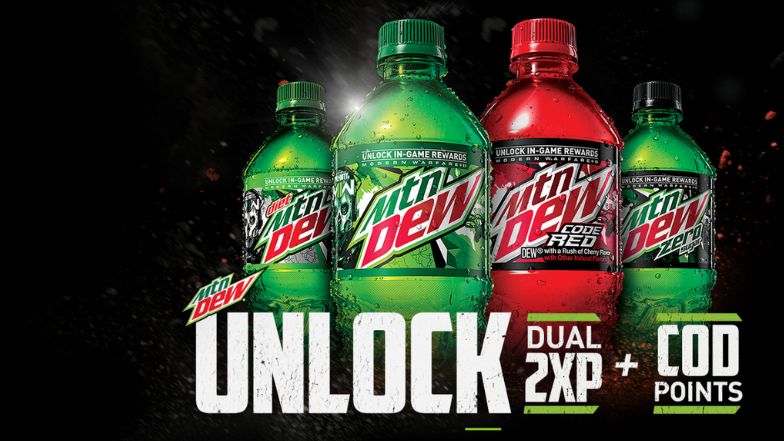 At the launch of Modern Warfare 2, Activision announced it would continue its partnership with Mountain Dew, offering players a range of bonuses. Each reward you can gain depends on which Mountain Dew products you purchase.
The prizes on offer include 150 Call of Duty Points, 15 minutes of double XP time, or 120 minutes of double XP.
Double XP tokens and Call of Duty points can get redeemed through the Mountain Dew website from their gaming section. You can link up your Activision Account and receive in-game rewards in that section.
Here's a complete breakdown of how to get rewards with Mountain Dew:
12 packs of Mountain Dew: 75 Call of Duty Points and an hour of Double XP and Double Weapon XP.
24 packs of Mountain Dew: 150 Call of Duty Points and two hours of Double XP and Double Weapon XP.
Purchase 16oz of Mountain Dew flavoured Game Fuel: 15 minutes of Double XP and Double Weapon XP
Purchase 20oz of Mountain Dew products: 30 minutes of Double XP and Double Weapon XP.
Hungry Jacks / Burger King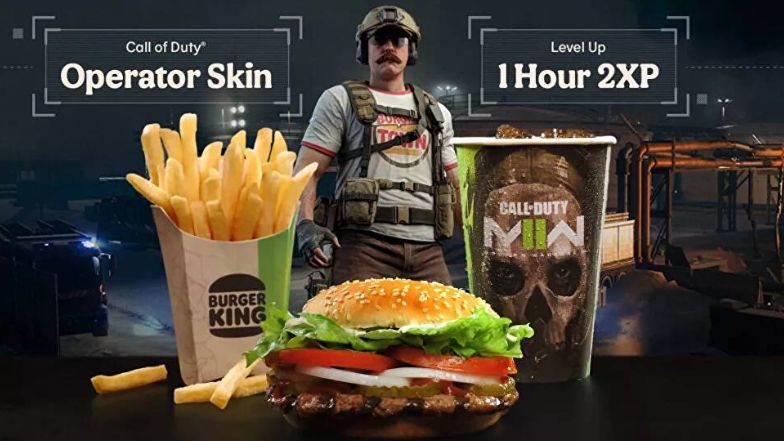 One of the ways that non-American players can unlock double XP tokens and other in-game exclusives is through Hungry Jacks or Burger King. Burger King, also known as Hungry Jacks in Australia, has announced that they have partnered with Modern Warfare 2 to offer their customers exclusive operator skin and double XP token opportunities.
You must select a combo meal from your local restaurant's menu to access these exclusives. From there, you must submit proof of your purchase on the Burger King website, similar to how you would redeem the Mountain Dew rewards.
You must link your Activision account on the Burger King website, and then the skin and tokens will appear in-game.
Be wary of which combo meal gets you these rewards, as it varies from country to country, so check your local restaurant before you make your purchase.
Purchase the Vault Edition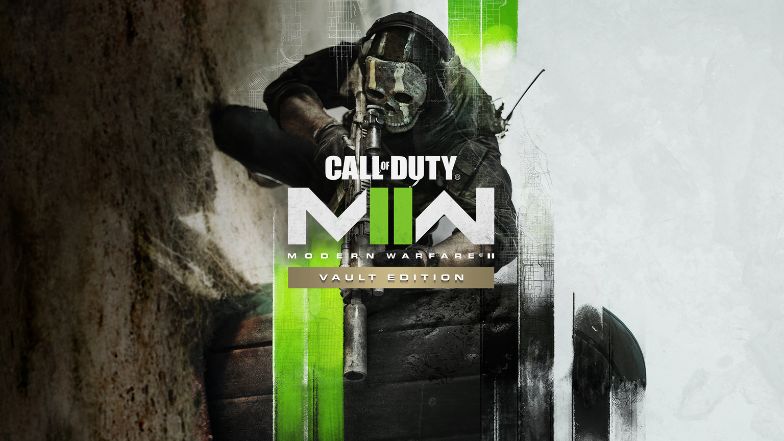 One of the simplest ways to access plenty of Double XP tokens is to purchase the Vault Edition of Call of Duty Modern Warfare 2.
The game costs quite a bit more than the Standard Edition but comes with several bonuses, including 10 hours' worth of Double XP tokens for you to take advantage of. That includes 10 hours of Double XP weapon tokens as well.
You can read our article on whether the Vault Edition of Modern Warfare 2 is worth it to understand the other benefits on offer from choosing this option.
It is also worth noting that the 10 hours on offer are real-time hours, not in-game hours, so you need to make sure you have plenty of time free to maximise these tokens.
There's no point in activating your tokens, playing for an hour, and then leaving the game for a day, as you will miss out on nine hours of double XP.
Complete Campaign Missions
If the food promotions are not accessible in your area, or you have already purchased the Standard Edition of Modern Warfare 2, don't worry. There are still a couple of ways that you can gain access to Double XP tokens.
One handy way to gather Double XP tokens is by playing and completing the Modern Warfare 2 campaign mode.
This option will take much longer than the other suggestions on this list, as you cannot simply pay your way to the end. Instead, you will have to invest plenty of hours in completing each mission. However, the reward for doing so is plenty of Double XP tokens, so it is probably worth your time.
You can gain four Double Weapon XP tokens and four Double XP tokens if you complete every campaign mission in Modern Warfare 2.
Double XP Weekends
The final way to get Double XP tokens in Modern Warfare 2 is by waiting for Double XP weekends. Double XP weekends tend to occur quite often during the Call of Duty calendar, based on how the previous years have unfolded and often include battle pass, standard, and weapon XP bonuses.
At the time of writing this, there are no events currently scheduled by Infinity Ward, but it shouldn't be long until a date has gotten confirmed. Follow Infinity Ward and Activision on social media to ensure you don't miss any updates.
Based on how it worked in Vanguard last year, there was a double XP weekend very early on, a couple of weeks after the game launched.
Best Attachments and Loadouts
Now you have plenty of different options for accessing Double XP tokens in MW2 and quickly ranking up your guns and operator.
A higher rank means you have access to more attachments and can now make better loadouts. This means that it might be time for you to check which are the best weapons in the game and the best class set up for them.
Check our AR tier list if you are looking for a balanced weapon that you can use in any situation. If you are more of a run and gun kind of player, we have a list with the best SMGs in Call of Duty MW2 waiting for you.