The launch of FIFA 23 Ultimate Team saw a new attribute category emerge, one that can significantly impact the in-game meta.
The category is known as "lengthy" and includes players that might not seem to have the best speed statistics out of the gate, but over long sprints, they gain so much pace that many times they outsprint any other players.
And the best part? You can even turn some players into the lengthy style using the right chemistry cards.
So who are the best lengthy players in FIFA 23 Ultimate Team? Let's jump right in and find out.
What is a Lengthy Player?
FIFA 23 launched on current generation consoles with a new animation system known as HyperMotion 2. This system has torn up the rulebook when it comes to how pace is handled within FIFA 23.
This system means that some players with seemingly low pace statistics are now potentially quicker than those with high pace statistics due to their sprint style.
In total, there are three different sprinting styles: Explosive, Controlled, and Lengthy.
The controlled category tends to cover average players and gets treated the same as pace has for many years now.
Explosive players are much quicker over short distances but then drop to a snail's pace after that. This category tends to cover smaller players.
Finally, the lengthy statistic, which tends to get attributed to taller players, can completely amend how you play the same, with their pace growing the longer they run.
If you manage to beat your first defender with the lengthy attribute, you will be so fast no one can keep up.
How to Change a Player to 'Lengthy'
One of the most interesting aspects of the Lengthy attribute in FIFA 23 is that it can be achieved via chemistry styles. While some players have lengthy built into their statistics, some players can get converted into lengthy players.
There are many different chemical styles to pick from, but using the right one can amend the right statistics of top players and change them from a controlled sprint to a lengthy one.
The best chemistry style to pick for changing a player to 'lengthy' is the architect, which increases physicality and passing by 3. Backbone also increases these stat lines, but only by 2.
Unfortunately, not every player can get turned into a lengthy player. To meet the requirements, the player in question needs 14 more strength points than their agility points.
A prime example of one player who would turn lengthy after applying the architect chemistry style would be Karim Benzema.
The Best Lengthy Players in FIFA 23
With that in mind, we have built a list of the best lengthy players to pick up in FIFA 23, split by their position.
Strikers
Erling Haaland – Norwegian – Manchester City – 88
The first player on this list is one of the biggest transfers from the 21/22 summer window. Erling Haaland finally made his long-awaited move from Borussia Dortmund to Manchester City, and his statistics reflect his meteoric rise to the top of the football rankings.
He already has incredible pace for you to use, with an 89 score overall and a 94 sprint speed. When you combine that with his lengthy attribute, he is almost the complete attacking option for any team.
Haaland has quickly grown into one of the most popular players in the world, so don't be too surprised if he is hard to get your hands on.
Harry Kane – English – Tottenham – 89
Next up, we have another striker from the English Premier League. While it is Haalands first season in the league, Harry Kane has been dominating defenses in England for many years now.
One area where he could have better statistics is his pace, which sits at 68. However, the fact that he has the lengthy attribute is a game changer.
Now he is a much better option for your team and paired with his 91 shooting, makes him a threat to any team.
Romelu Lukaku – Belgian – Inter Milan – 86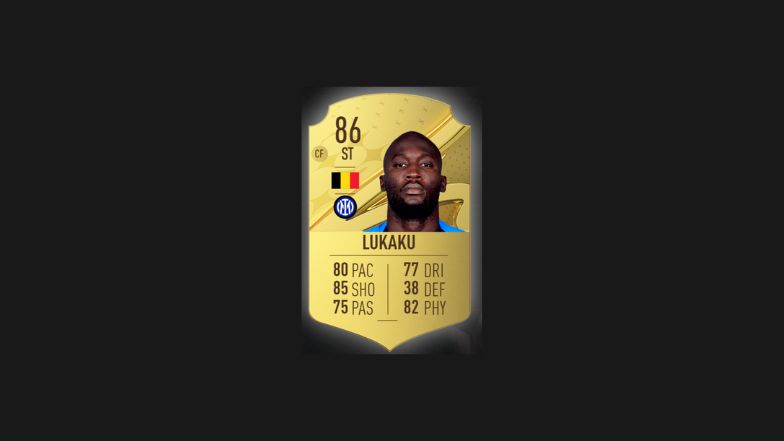 Romelu Lukaku did not have the best return to Chelsea last season. After a large summer transfer back to the London side, Lukaku quickly lost his place in the team and spent a long time sitting on the bench.
He had such a poor season last year that he was loaned back to Inter Milan for the year, and his statistics took a small hit.
However, he still has an 80 pace, and with the lengthy attribute as well, he is still a prominent threat to defenses on FIFA 23. He also has excellent shooting physicality statistics, helping him fit the FIFA 23 meta.
Dusan Vlahovic – Serbian – Juventus – 84
Another player operating in Italy's top league, Dusan Vlahovic, is a great option for any team's front line.
He had a fantastic season last year, and his FIFA 23 statistics reflect those performances. Alongside his 80 pace, he also has 85 shooting and 79 physicality.
On top of that, he has the lengthy attribute, helping him burst past defenders on Ultimate Team.
Duvan Zapata – Colombian – Atalanta – 83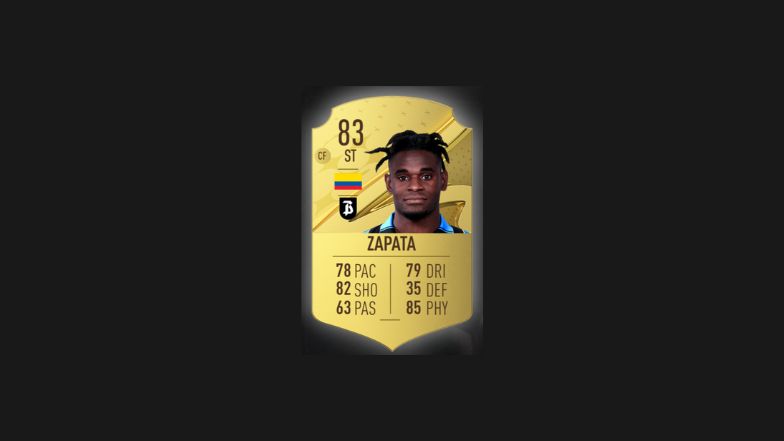 Duvan Zapata might be the best lengthy player option for anyone operating on a budget and could be an absolute steal if other players are not aware of the new attribute.
Alongside this statistic, he also has a 79 dribbling statistic, 82 shooting, and 85 physicality. All those fantastic attributes make Zapata a well-rounded attacking option that perfectly suits the meta.
Midfielders
Casemiro – Brazilian – Manchester United – 89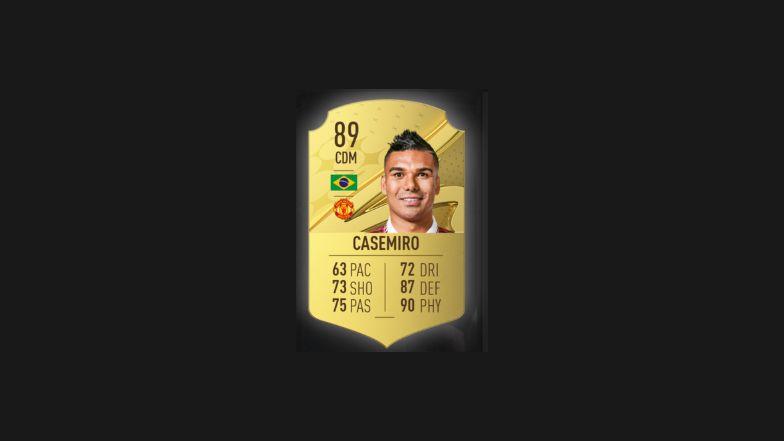 One quick look at Casemiro's FIFA statistics, and it is easy to see why Manchester United spent so much money to acquire his services.
With an 89 score overall, he boasts 90 physicality, 87 defending, 75 passing, 73 shooting, and 72 dribbling.
The only attribute that drops below 70 is his pace, which sits at 63. In previous games, that statistic would be a major issue and would prevent many players from using Casemiro. However, with the lengthy attribute, Casemiro becomes a perfectly rounded player and one that is much better suited to the meta.
Rodri – Spanish – Manchester City – 87
If you want to make the best lengthy central midfield duo, you will need to pick a top player to play alongside Casemiro.
Rodri fits that bill, as he plays for Manchester City and has some excellent in-game attributions. Similar to Casemiro, the only statistic he has that drops below 70 is his pace, which is counterbalanced by the lengthy attribute.
If you are looking for a central midfield that will dictate your attacks and shut out your opposition's star midfielders, Rodri is a great option.
Fabinho – Brazilian – Liverpool – 87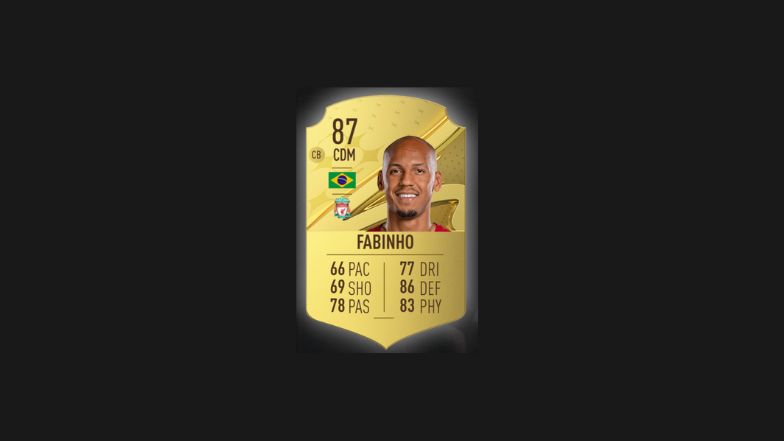 Another English central midfielder to make this list is the Brazilian behemoth from Liverpool, Fabinho. When Fabinho first joined Liverpool, he was not an immediate starter. However, over the coming months, he quickly established himself as a non-negotiable starter for Klopp's men, and it is clear the team struggles when Fabinho is injured or rested.
As a lengthy player, Fabinho would make an excellent choice for any team, with elite-level defending and physicality and excellent passing and dribbling.
Sergei Milinkovic – Serbian – Lazio – 86
Moving across to the Italian Serie A another fantastic option for any team, especially if you have other Serbians such as Vlahovic in your starting team.
His dribbling, physicality, passing, and shooting are all 80 or above, and defending is 79. If you are searching for a well-rounded central midfielder, you will find it hard to find many better players than Sergei Milinkovic.
With his lengthy attribute, his pace goes to the next level, taking his abilities to all new levels.
Thomas Partey – Ghana – Arsenal – 84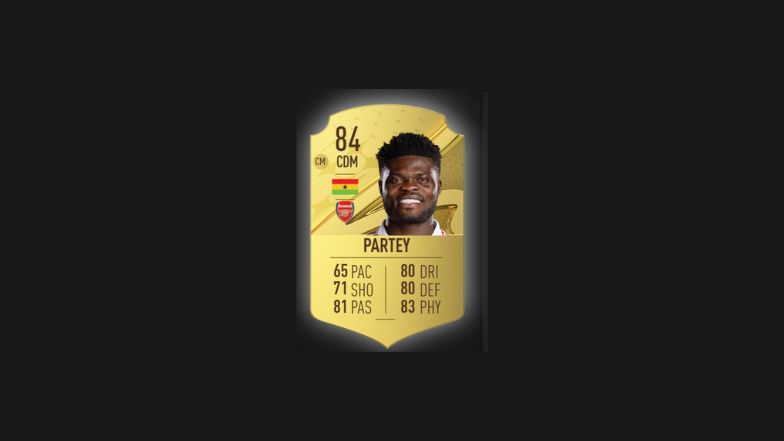 For the final midfielder on this list, we need to go back to the English Premier League, this time with Arsenal. Although Thomas Partey was unable to play as many minutes as he would've wanted due to injury last year, he still has some fantastic statistics and attributes within FIFA 23 Ultimate Team.
Other than his pace, all of his attributes are above 80, apart from his 71 shooting. When you also factor in his lengthy attribute, it is easy to see how this Thomas Partey card is going to be one of the most effective ones in the game.
You should be able to snap him up for a reasonable price before other players realize just how great he can be for any team.
Defenders
Virgil van Dijk – Dutch – Liverpool – 90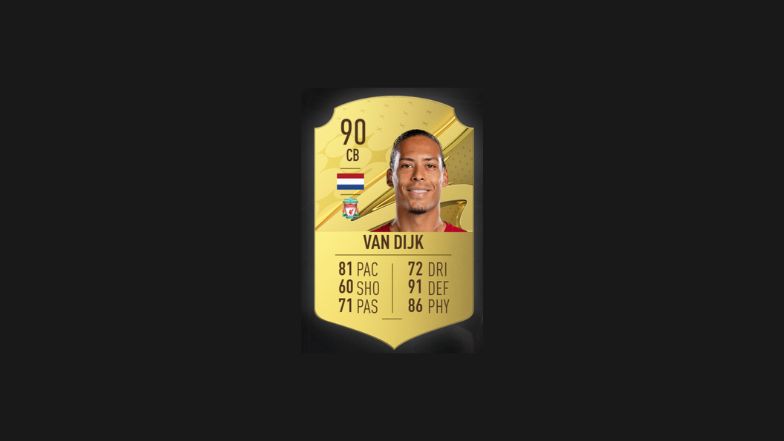 When it comes to selecting the best defenders for your FIFA 23 Ultimate Team, you can't go wrong with Virgil Van Dijk.
While he didn't make our list of the fastest center-backs to pick for your FIFA 23 Ultimate Team, he is still extremely quick with an 81 pace statistic.
However, it is his lengthy attribute that makes him such a fantastic player. He has a 91 sprint speed, so once he gets up to speed, no attackers can outrun him.
On top of this, he also has a 91 defending statistic, 86 physicality, and 72 dribbling.
Ruben Dias – Portuguese – Manchester City – 88
Looking at his statistics alone, you might not think that Ruben Dias is a great option to suit the FIFA 23 meta, as he only has a 63 pace statistic.
However, when you factor in the fact that Ruben Dias is a lengthy player and can quickly close down players that break through your defensive line, he suddenly becomes a very interesting option.
On top of his lengthy attribute, he also has 88 defending and physicality.
Kalidou Koulibaly – Sengalise – Chelsea – 87
After Kalidou Koulibaly's big summer transfer to Chelsea, all eyes were on what statistics he would have in FIFA 23. Needless to say, fans were not disappointed.
Although his acceleration sits at 74, Koulibaly has the length attribution and a sprint speed of 88. That combination is perfect for the FIFA 23 Ultimate Team meta, and alongside his 88 defending and 85 physicality, make Koulibaly one of the very best defenders in the game. He is the third lengthy defender on this list from the Premier League, so you have plenty of opportunities to pair him with other players and improve your Team Chemistry.
Antonio Rudiger – German – Real Madrid – 87
Another lengthy defender that would be a fantastic addition to any Ultimate Team is Anthony Rudiger. Looking at his statistics, many players will dismiss him, as he only has a 72 acceleration statistic.
However, he has a 91 sprint speed and is a lengthy player, making him a fantastic pick-up for any team.
Rudiger has benefited greatly from his move to Real Madrid from Chelsea last year, and his statistics reflect this, with 86 defending and 85 physicality.
Aymeric Laporte – Spanish – Manchester City – 86
The final defender to make this list is Aymeric Laporte. He is a card that many players will dismiss as ineffective on FIFA 23 Ultimate Team, as his pace is only 61 overall. However, with his lengthy attribute, he is actually an extremely effective player for any team.
He is also excellent at defending, with an 86 statistic.
If you are searching for a lengthy player that will improve your team and might come cheap if players are unaware of the lengthy attribute, then Laporte is an excellent option for any team.
If you manage to pair him with Ruben Diaz, this will greatly improve your team and chemistry.
Final Thoughts
As you are probably already aware, speed is part of the FIFA 23 meta and an essential attribute for anyone who wants to build an elite Ultimate Team.
As the lengthy category is still getting discovered by many players, you might be able to pick up some elite-level lengthy players for a cut-price fee before they become more popular and expensive.
Whoever you end up adding to your team, make sure they match your Team's Chemistry to help achieve maximum success.