If you have been playing Grounded for a while, you would know that there are plenty of little things in the game that can be quite annoying. Sometimes, we even think and ask ourselves why some things happen or are a feature anyway. For example, preventing ants from stealing your loot. Many would say that it isn't necessary, while other players from the community will say that it brings a fair balance to the game that Minecraft for example lacked.
But, in today's article, we aren't going to talk about ants, rather, we will discuss a query that we have seen circulating around the community for quite some time without much of a response from Obsidian or a viable solution from members of the community. That query being how to stop grass from growing in Grounded.
Now, you may be asking yourself, why would you want grass to stop growing as a whole when it is quite a key resource for building a base and a range of other in-game items. If that is what you thought, we certainly don't mean to eliminate all of the grass around the yard, but rather, in a place that we want to.
For example, having grass poking through your base floor can be quite an annoying feature, and so, we are writing today's article with that focus in mind.
Stopping Grass From Growing
So, when it comes to stopping the grass from growing, there really is only one real solution since there are no resources or ingredients that you can apply to the grass area that would prevent it from growing new stems. So, how do you actually stop it?
By laying a foundation of clay. This means that rather than leaving your flooring in your base neutral or made out of dirt, you should place clay flooring on the ground. This, as you could imagine, will prevent the grass from growing within your building; and until the clay stays there, your home will be grass free.
How to Make a Floor Out of Clay
As you already know, in order to build things in Grounded, you don't just need the materials for it. Rather, you need to analyze it first. So, grab some clay and analyze the resource. Then, you will automatically unlock the recipe, which will allow you to build a new clay foundation.
Where to Find Clay in Grounded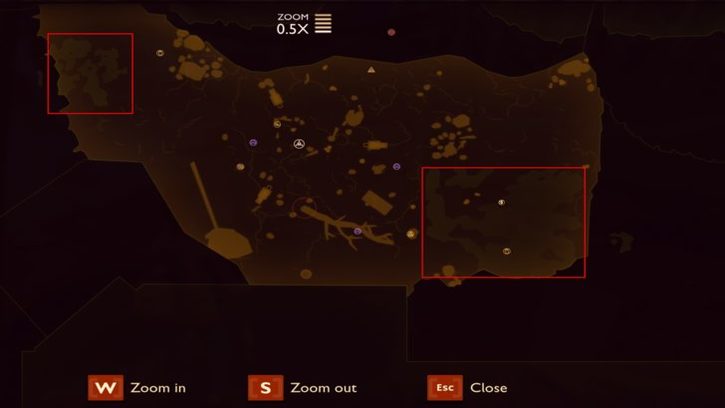 While you can find clay pretty much everywhere near water in the back yard, the best place where you can find clay is on the eastern side of the map, where you can see large sections that contain a lot of water. There, you will hit the goldmine of Grounded's clay deposits.
To break clay, it takes four hits, and once broken, one single deposit will give you five to seven pieces of clay. When it comes to breaking the clay deposits, you will need to bring an Acorn shovel with you.
Final Thoughts
While grass looks beautiful, having a floor made out of grass can only be useful to a certain extend. So, hopefully in the future we will see Obsidian adding more building options in order to make your home more beautiful without having to use clay or be forced to live with a grass-infested base.
Besides grass, having a foundation made out of clay will also stop some of the bugs from entering your home. So, it is definitely something that you need to consider, particularly if you don't quite fancy to share your base with ants and spiders.