There are numerous steps before unlocking the event to have kids. While these steps are already done during the postgame, it will take several hours to achieve. Learning how to get married is already a tall task given its long list of requirements. This guide will teach you how to have kids in Harvest Moon One World.
Choosing Your Wife or Husband – Getting Married
The first step to do is get married. We have a long guide already on the intro above. To cut it short, you will need to complete the story, fulfill all of the Harvest Goddess requests, and propose to your loved one. It is a long task that requires you to get Adamantite, earn money for the upgrades, and crafting another bed.
How to Get a Baby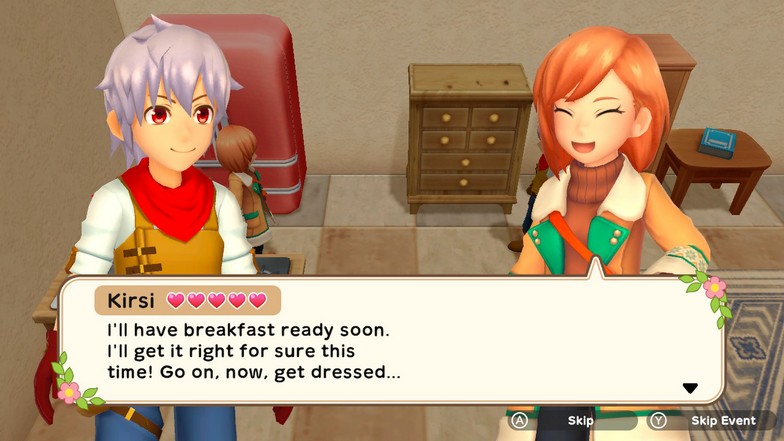 Everything is simple from now on. You just need to wait for exactly 1 month or season by playing the game normally. This will trigger an event when 1 month has passed. It starts when you wake up and have breakfast with your wife or husband.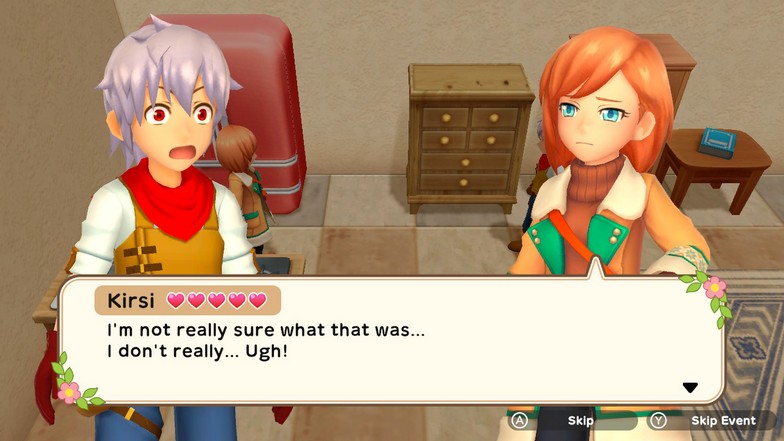 After all the dialogues are finished, the pregnancy will be announced and it will take some time to trigger the next event which will be childbirth. I believe it was more than 2 months or 2 seasons before the baby arrives.
Before the baby arrives, there will be another event that happens when you wake up. Your wife or husband will ask you if you would be happier if you have a baby boy or a baby girl. You can answer which one you want or choose to have it at random by choosing "either".
You can proceed to do all your tasks or what you want to do since the Harvest Goddess and the Harvest Sprites will watch over the baby for you.
Conclusion
Now, you will start your next journey in starting a family in Harvest Moon One World. While this is the complete end of the postgame, you can still enjoy farming the game and completing all the tasks you have leftover. Things such as completing the encyclopedia, unlocking the seeds in stores, and experiencing other events as the dialogues are unique once you are married.