If you're looking to play with friends and take part in PVP in Minecraft Legends, you'll need to make sure that your game is set up properly.
Minecraft Legends works in tandem with Microsoft accounts to ensure that people can play cross-platform, and it's a quick process to add your account to your game. It can be a little confusing if you've never done it before, though.
Here's a quick guide on how to link your account in Minecraft Legends, including everything you'll need to start off with.
Before You Start
If you're playing on the Switch, you'll need to make sure that you have a Nintendo Switch Online membership. If you don't have this paid subscription, you won't be able to access the online features in Minecraft Legends while playing.
You'll also need to have a Microsoft account.
If you don't have one yet, don't worry too much. You can make one quickly while going through this process and it won't take too much of your time.
How to Link Your Account
When you open up Minecraft Legends for the first time, you'll see the intro animation and the title screen.
You can skip the cutscene, but I'd recommend watching it as it's beautiful and shares a lot about the main story in Minecraft Legends.
It will then move to a screen prompting you to sign in with your Microsoft Account.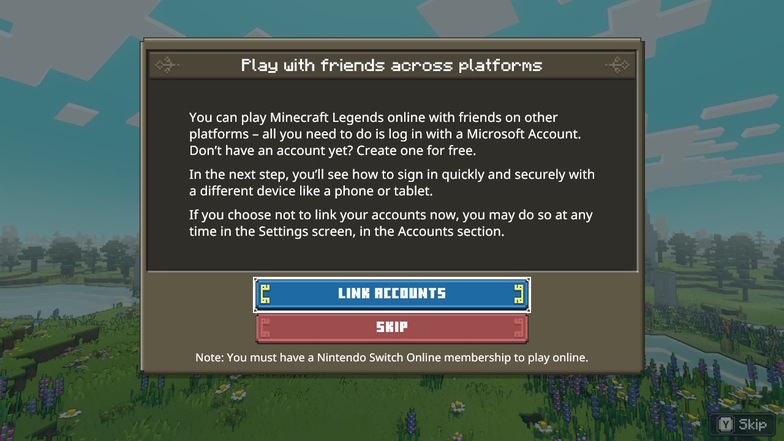 Hit 'link accounts' to continue.
It'll tell you to go to the link shown below and to enter a specific code. Make sure you do it on a different device to the one you're using.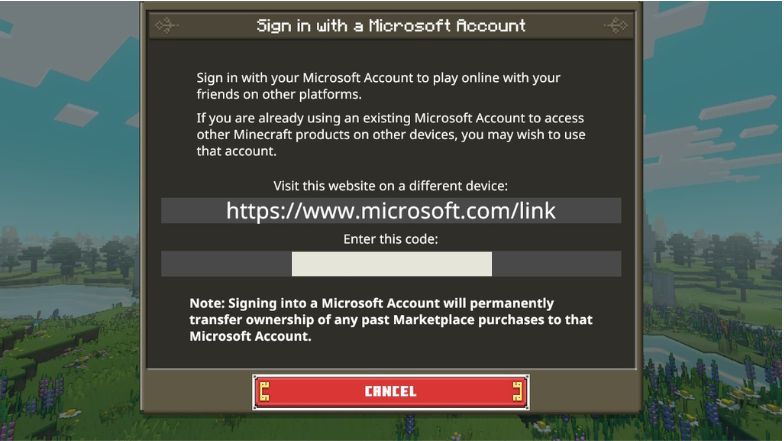 Once you've entered the code on your other device, you'll need to verify it.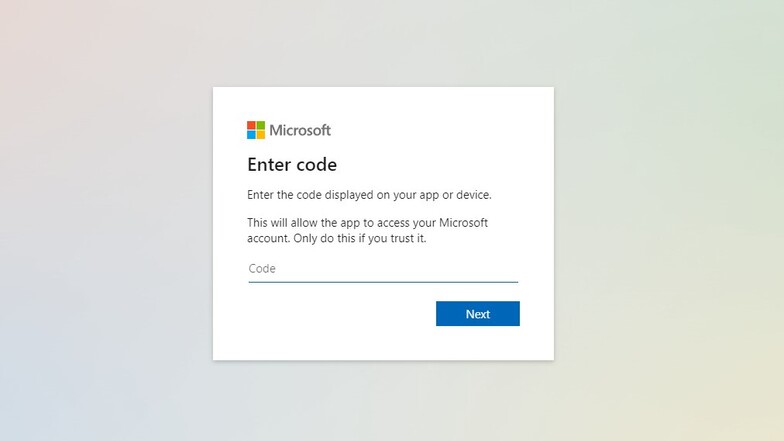 I use an authenticator so it prompted me to use that app to verify the code. If you don't have an authenticator for your gaming accounts yet, I'd highly recommend getting one as it's a great way to add an extra layer of security.
After you've verified it, you'll get a new window saying that your account is now linked and that you can safely head back to Minecraft Legends.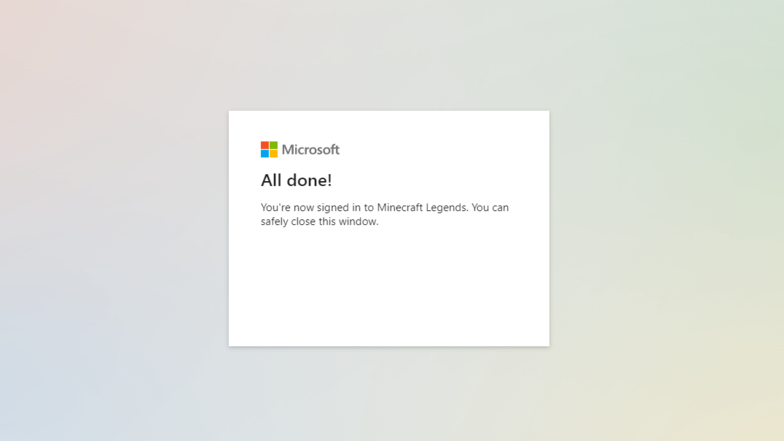 Your account will now be linked to your Microsoft Legends game and you'll be able to play with your friends across multiple platforms.
If you change your mind about linking your account at any time, you can head to the settings menu from the main menu and choose to sign out of your account or unlink it.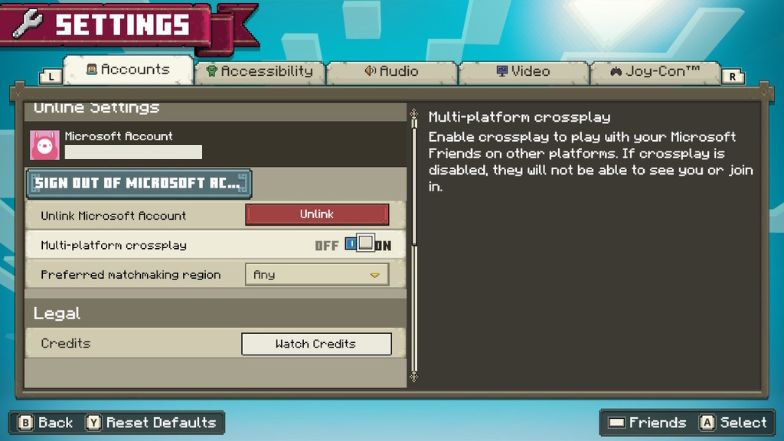 There's also the option to turn off cross-platform gameplay and choose your online matchmaking region, too.
What to Do Next
Once you've linked your account, get stuck into the campaign and get to grips with the mechanics of the game. There's lots to learn, both in terms of the main campaign and what you can do with online PVP.
I'd recommend starting with the mobs and which allies you can expect to come across in the Minecraft Legends overworld. There are some mobs that will be familiar to seasoned Minecraft fans, but there are plenty of new characters to meet and learn about, too.
Minecraft Legends is a truly unique addition to the Minecraft universe. It's nothing quite like Minecraft Dungeons and it's not that similar to classic Minecraft, either.