Before you can enable crossplay, you will need to have linked your Microsoft account to your game. Check this in the main settings, then look in the 'accounts' tab to find the crossplay option. You can also change your region. Exit once you've done it and the game will save your changes automatically.
If you're playing Minecraft Legends right now, chances are that you've been looking to dive into some PVP matches and challenge your friends.
Unless you're all playing on the same platform, you'll need to know how to enable cross-platform play and get your game set up properly. Luckily, it's quick and easy to do so.
Here's a quick guide on how to turn on crossplay in Minecraft Legends, including what you need to start and how to double check if it's working properly.
Before You Start
Before you can set up crossplay, you'll need to make sure that you've linked your Microsoft account to your game properly. Without this, you won't be able to access any of the online features and battle your friends.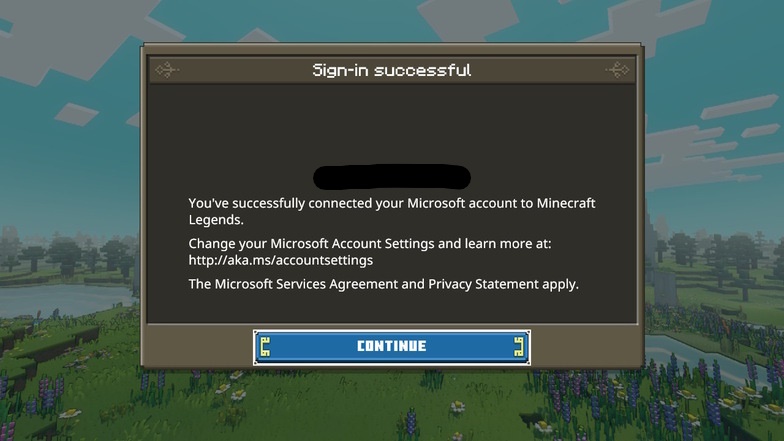 The process differs slightly depending on which platform you're playing on, but on the whole, it's pretty speedy to set up.
I'm playing on the Switch and it took me around a minute to link my account.
How to Enable Crossplay
Once your account is set up properly, head to the main settings menu.
Open up the 'accounts' tab and look for the multi-platform crossplay option. If you've not changed any of your settings yet, it will automatically be off.
Simply select it to turn it on.
While you're in this tab, double check that your preferred matchmaking region is set correctly, too. Picking your specific region can help you find PVP battles quicker and make your overall online experience a lot smoother.
After you've picked your desired settings, you can head back out of the settings menu. The game automatically saves your choices, which is a handy feature.
To double check that the cross-platform play feature working correctly, head to the 'versus mode' tab on the main menu as if you're about to head into a match.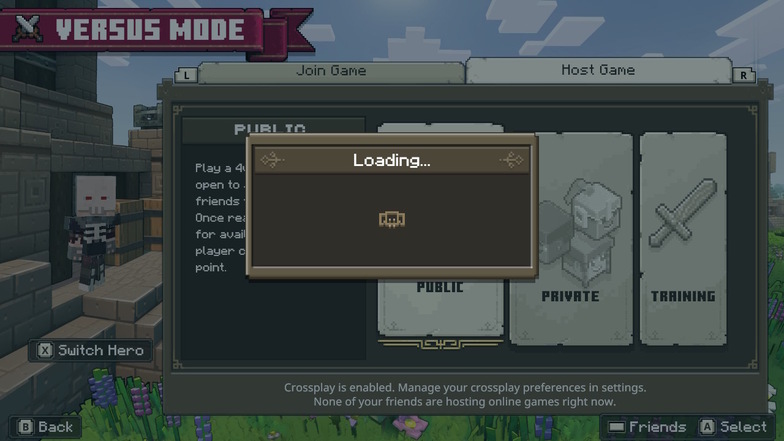 It should tell you at the bottom of the screen whether cross-platform play has been enabled correctly or not.
I've noticed my Microsoft account getting unlinked a few times before after using the Switch to send images to my phone (this interrupts the game connection) so it's always good to double check and save yourself some time.
If it doesn't show up as enabled, rinse and repeat the steps above.
What to Do Next
Now that you're set up and ready for online matches, why not read up on the best PVP tactics to help you succeed? Even if you're a seasoned RTS pro, there's always something new to learn about a game like Minecraft Legends.
Reading up about the different troops and variety of Golems that you can have on your side is a great way to increase your chances of success in matches, too.
If you've been shopping on the Marketplace lately or tackling some Lost Legends content, you can update your skin before heading into a match to show off your spoils to your friends.