To keep DiamondLobby free to read, this post may contain affiliate links. Learn more
Expel is a Twitch streamer and YouTube content creator with hundreds of thousands of followers across a number of social media platforms. If you've clicked on this article, there is a fairly strong chance that you know who he is.
In this blog post, we will take a closer look at Expel's Warzone settings.
Then, we will have a look at what gear he uses to compliment his natural talent.
Settings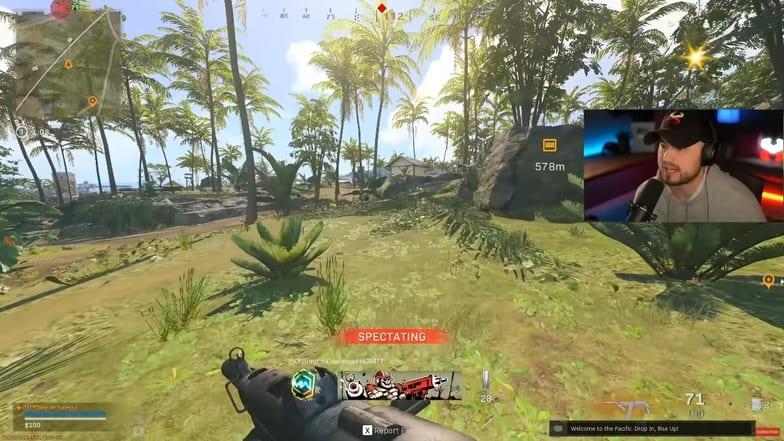 Keybinds
| | |
| --- | --- |
| Setting Name | Expel Keyboard Settings |
| Use | E |
| Jump/Stand/Mantle | Space Bar |
| Crouch/Slide | Not Bound |
| Prone | Left Ctrl |
| Change Stance/Slide | Left Shift |
| Sprint/Tactical Sprint/Steady Aim | Q |
| Reload | R |
| Weapon Mount | Not Bound |
| Alternate Fire | L |
| Melee/Finishing Move | F |
| Use Lethal Equipment | Mouse Button 5 |
| Use Tactical Equipment | Mouse Button 4 |
| Use Armor Plate | 4 |
From Expel's Keybinds, two things caught our attention the most. They were the fact that Expel didn't bind any keys for crouch/sliding and weapon mounting. Take from that what you will but we would always recommend you to have a crouch/slide keybind.
Sens & Other Settings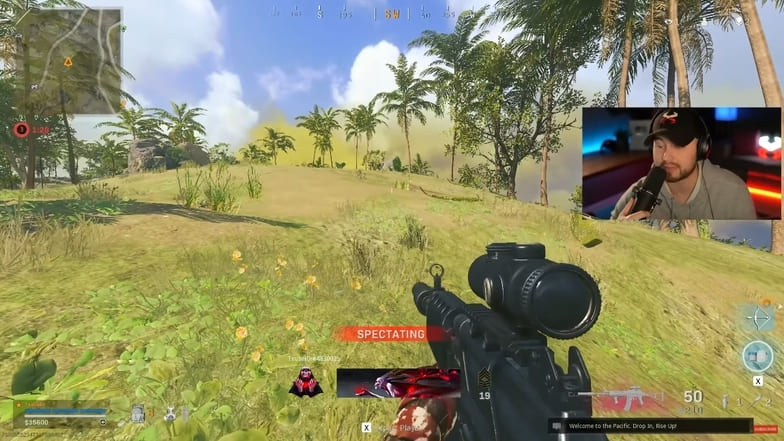 | | |
| --- | --- |
| Setting Name | Expel's Mouse Settings |
| DPI | 1450 |
| Polling Rate | 1000Hz |
| Mouse Sensitivity | 2.5 |
| Vertical Sensitivity Multiplier | 1.00 |
| ADS Mouse Sensitivity | Relative |
| ADS Sens. Multiplier (Low Zoom) | 0.50 |
| ADS Sens. Multiplier (High Zoom) | 0.50 |
| ADS Sens. Transition Timing | Gradual |
| Monitor Distance Coefficient | 1.33 |
| Invert Mouse Look | Disabled |
| Mouse Acceleration | 0.00 |
| Mouse Filtering | 0.00 |
| Mouse Smoothing | Disabled |
Expel's DPI is currently set at 1450, which is fairly high as compared to other Warzone pro players and streamers, but it's then balanced out with a low sens. Remember that what works for Expel doesn't automatically mean that it will work for you, the only thing that really matters is eDPI – effective DPI, which factors in both in-game sens and DPI settings.
Expel's sensitivity is very low at 2.5, which is at times lower compared to DrDisRespect and Iron. If you decide to play on such a low sens, you better have a larger desk and an extended mouse pad.
And now, let's take a look at Expel's gaming setup.
Keyboard
Without a decent gaming keyboard, your chances of becoming a great Warzone player are very slim. When you play on such a high level, you need your primary equipment to be up to par. Expel knows this, and for that reason, he has gone for the Logitech G915 gaming keyboard.
This particular model is a wireless TKL (tenkeyless), meaning that it is smaller than its full-sized counterpart, which also features the numpad. As a gamer, you don't really need the numpad, and for that reason, TKL keyboards are a great choice.
Mouse
If the keyboard is wireless, you better guess that the mouse is too. Expel's gaming mouse of choice is the wireless Logitech G Pro Wireless.
Monitor
Expel's choice of monitor is the ASUS VG27AQ. This particular model boasts 27″ of 2K graphics at the butter-smooth 165 Hz refresh rate and super quick 1ms response time.
Headset
Though not exclusively designed for gaming, Expel has decided to make use of the Bose QuietComfort 35 II. One of the most notable features of this particular headset is its world-class noise cancellation technology that can be experienced in almost every environment.
Microphone
Like most creators who stream Warzone for a living, Expel too makes use of one of the finest and highest-quality gaming microphones, the Shure SM7B. When reviewing the best microphones for streaming and gaming, it came as no surprise that the Shure SM7B was one of them.
To keep the microphone stably in place, Expel also makes use of a boom arm – the RODE PSA1 to be more precise.
Chair
In a similar fashion to a number of pro players and full-time streamers that spend hours in front of the computer, Expel too has invested a good amount of money into one of the finest gaming chairs on the market – the Herman Miller x Logitech G Embody.