To keep DiamondLobby free to read, this post may contain affiliate links. Learn more
Tyler "aBeZy" Pharris is a professional Call of Duty and Warzone player representing team Atlanta FaZe.
His ability to wipe out entire teams in the Call of Duty League is backed up with his ability to also absolutely fry in Verdansk.
As you may already know, there is hardly a better team that you could wish to represent when it comes to Call of Duty than FaZe. With that in mind, millions of fans from all over the world have been captured by aBeZy's pure talent, and are wondering what settings and setup he uses to get to where he is today.
So, in today's blog, that is exactly what we are going to be covering.
Now, we can't promise that you will become a professional Warzone player and join FaZe with the likes of FaZe Dirty as you also need some talent, however, today, we will give you everything that we know about aBeZy and his setup.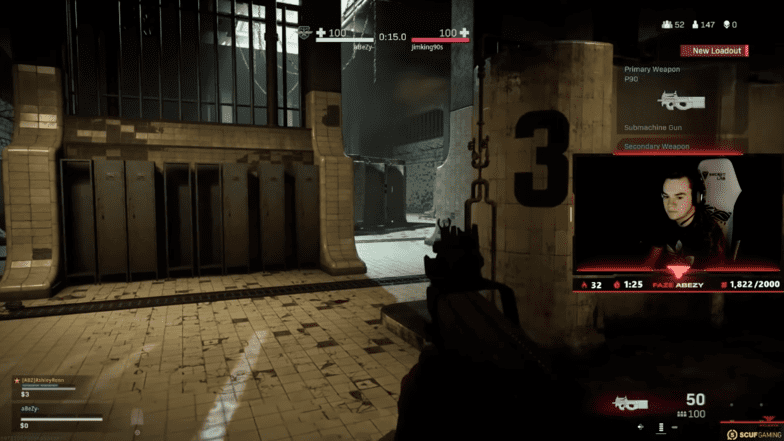 Settings
| | |
| --- | --- |
| Setting Name | aBeZy Settings Information |
| BR Button Layout | Tactical Flipped |
| Stick Layout Preset | Default |
| Invert Vertical Look | Disabled |
| Deadzone | 0.05 |
| Horizontal Stick Sensitivity | 6 |
| Vertical Stick Sensitivity | 6 |
| ADS Sensitivity Multiplier (Low Zoom) | 1.00 |
| ADS Sensitivity Multiplier (High Zoom) | 1.00 |
| Aim Response Curve Type | Dynamic |
| Controller Vibration | Disabled |
The first thing that we see is that Tyler uses the Tactical Flipped BR Button Layout, which is not strange, however, it is a rarer choice in the competitive community. Many pro players in the likes of WarsZ, and Jukeyz use Stick and Move Flipped.
Then, his sensitivity. We can see that aBeZy doesn't make use of higher sensitivity like the pro players mentioned above. Rather, he is sticking to 6/6.
This will easily give him an advantage over his aim accuracy, however, will reduce his ability to react and turn quicker as compared to if he was playing on High 7. That said, the decision to play on 6/6 may be to maintain consistency with his CDL gameplay.
His ARCT (Aim Response Curve Type) is also set to Dynamic. There are no surprises there. If you are a competitive player, this setting is a no-brainer as it will give you the advantage to have more control over your rotation speed, and make it more relative to your stick movement.
Beyond the aBeZy controller settings, the setup that you use will have a detrimental impact on your performance in a shooter game like Warzone. Let's take a look at Tyler's setup and see how it has helped him achieve the glory he has obtained so far.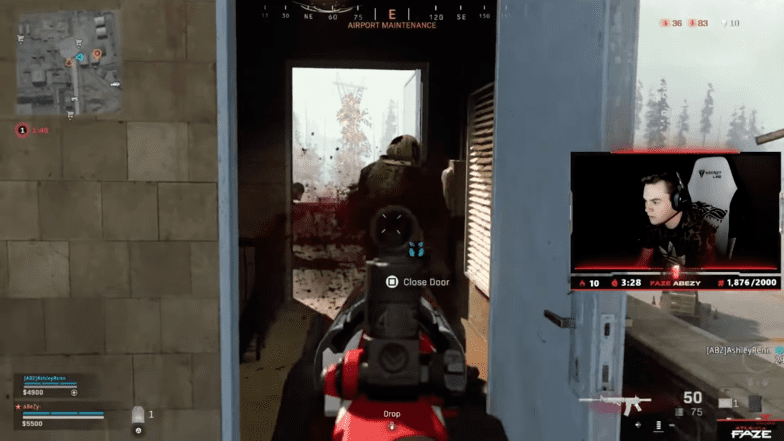 Controller
aBeZy is currently using a custom PS4 controller from SCUF Gaming. That comes as no surprise since he needs the most optimal setup to be able to perform at the highest level.
Headset
When it comes to his headset, aBeZy is using the ASTRO Gaming A40 TR Wired Headset, which is a widely used headset in the competitive leagues of Call of Duty. Pro players like Aydan also use this very same headset.
Now that you know what your favorite Warzone pro player is using for both his setup and settings, you have nothing left to do but apply as many of these settings to yourself and get to grinding. In the end, remember that practice makes perfect.