Minecraft's combat is full of exciting mechanics that greatly improve gameplay. Still, one of the most skilled ways to brace enemies in the game is by using a bow.
Although Minecraft has various types of short and long-ranged weapons, bows are popularly used for their versatility and ease of crafting. In addition, compared to other long-range weapons, they're pretty swift and shoot arrows quite fast.
Moreover, the amount of content gravitating around bows is exciting; this weapon can use different variations of ammo and enchantments, making it adaptable to most combat situations.
Therefore, studying the bow's adaptations, features, and skills, one can get pretty far into the late game by using this long-ranged weapon; the truth is, bows facilitate most of your gameplay and will be a life-saving tool for most of the game.
So, let's jump right into the topic and discuss the best bow enchantments in Minecraft, including every upgrade and ammo variation.
Long-range in Minecraft
Minecraft has valuable properties in its long-range combat. For instance, even though players using bows or crossbows don't benefit from wearing a shield, they can hit an enemy from a distance while causing them to knockback.
Therefore, by aiming right and maintaining distance, one can go through an entire dungeon without receiving a single melee hit.
Unfortunately, you'll be a target for long-range enemies such as skeletons and blazes.
Nevertheless, the game creates opportunities for players to use long-range weapons, especially when taking advantage of a bugged mob or a strategic position.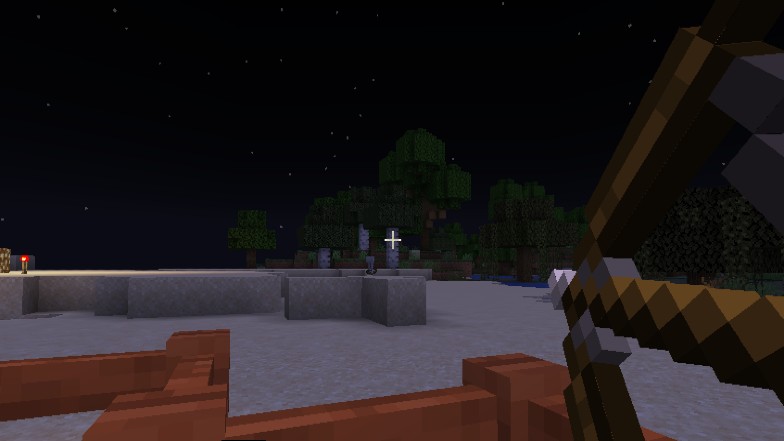 Now, let's focus on bows and their usages in Minecraft.
Minecraft Bow Recipe
To craft the basic most bow is very easy. Once you have your bow ready all that it takes is to Enchant it.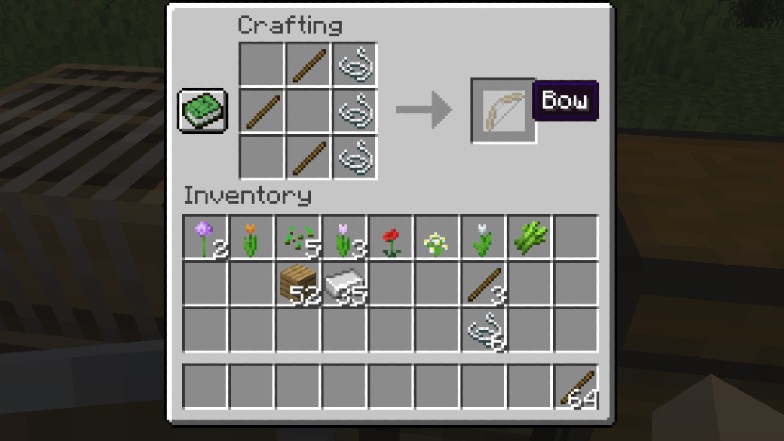 Usage of Bows
In Minecraft, you can use bows in various ways; they're handy for hunting, triggering mechanisms, and fending off enemies.
One of the most useful ways of using a bow is while standing in a strategic position.
It's vital that if you plan on using a bow on your journey that you to take a good amount of arrows with you. Even though you can retake any arrows that hit a solid block, you can't do the same with those that hit an enemy.
For example, the game allows for various combat stances, including using weapons while mounting a mob. Therefore, by taking advantage of the speed of horses, pigs, or any other animal you can ride, you'll be mixing their swiftness with combat.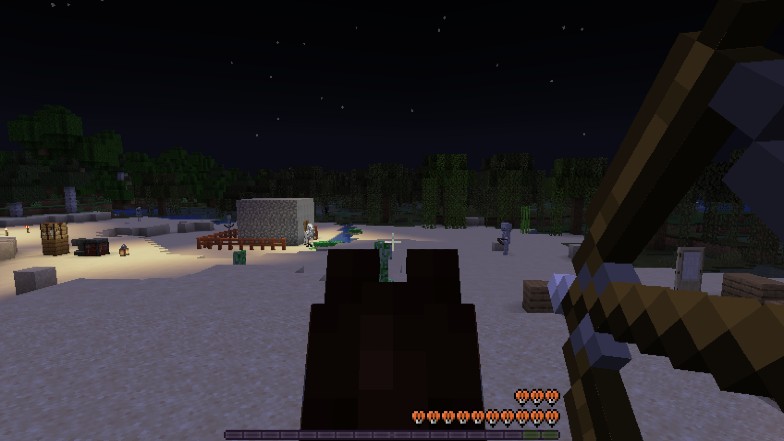 In a situation where you're riding a horse while equipped with a bow, you'll be a valuable mounted archer with massive advantages in combat.
Consequently, you'll be able to level up quickly during the night and even get deep into PvP battles.
The reason is that by shooting arrows, you'll ensure you're at a safe distance; plus, the enemy gets a knockback after every hit. In addition, you'll be riding a horse, which is exceptionally fast. Therefore, you'll be able to quickly get away and keep your distance from the enemy.
Disadvantages of Bows
Since we've read through the benefits of using a bow, it's vital for us also to understand its disadvantages.
As expected, bows require ammo. Therefore, if you run out of arrows, they are useless. Consequently, it might be hard to craft enough ammo for a long journey or a night of XP farming.
Moreover, they have charge levels. In this sense, if you release the bow too soon, you'll deal a minimal amount of damage. Whereas, if you discharge it after fully charging it, you'll get the most significant amount of damage, even risking a critical hit.
The issue with the charge time is that it can take quite a bit, depending on the combat situation you're in.
So, to fully charge the bow, you'll need 1.1 seconds or 22 ticks, which can be restricting when you're dealing with multiple enemies at once.
Furthermore, bows suffer from a significant nerf against endermen.
For example, if you try to shoot an enderman, they will teleport before the arrow strikes them. Still, even if the arrow hits them, it will be deflected.
The only known method that a bow can cause damage on an enderman consists of enchanting the weapon with Flame. Consequently, the arrow hit won't cause harm by itself, but the enderman will start burning from the enchantment.
Now that we've begun talking about enchantments for bows let's discuss the possibilities of improving the weapon.
Enchantments For Bows
Like most tools in Minecraft, bows have a variety of exclusive enchantments that improve their attributes or grant new skills.
These are all the enchantments you can assign to a bow in the game:
Power – Increase the strike damage.
Punch – Increase the knockback.
Flame – Ignites the target on fire.
Infinity – Doesn't consume arrows.
Unbreaking – On most shots, the bow won't lose durability.
Mending – Each exp orb the player takes will repair the bow.
Curse of Vanishing – The bow disappears after the wearer's death.
Although there are seven enchantments possible for you to implement on a bow, you can't select all of them. Therefore, it's essential to understand what will benefit your gameplay the most and choose the best enchantment combo accordingly.
The most you can enchant your bow with are six enchantments. Unfortunately, you can't make your bow have "mending" and "infinity" together.
In my experience, the best enchantment combo for bows must have at least Infinity, Punch, and Power. Moreover, "Curse of Vanishing" is unfavorable since you won't get to retrieve your bow after death.
In this case, the best combo consists of five enchantments:
Power
Punch
Flame
Infinity
Unbreaking
The ideal bow would have all these enchantments at the highest level. So, they'll finally be Power V, Punch II, Flame I, Infinity I, and Unbreaking III.
This type of bow will strike considerable extra damage with Power and Flame.
Additionally, Punch will assist you in keeping the enemy within a safe distance. Moreover, Unbreaking will be highly handy in managing the bow's durability.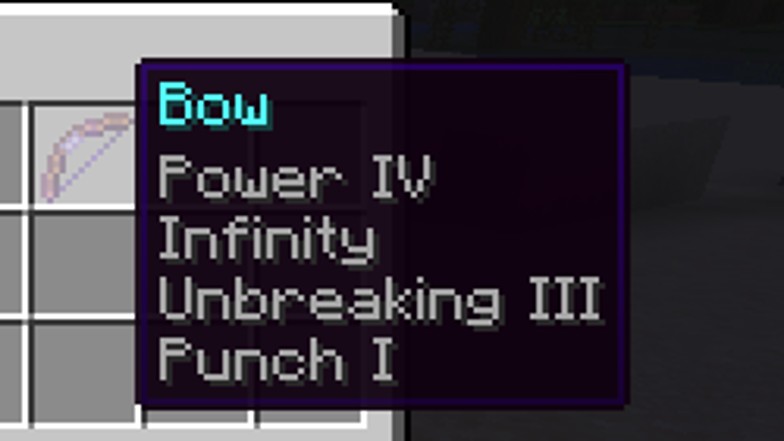 In addition, Infinity won't stress you concerning extra ammo; but it's vital to understand that special ammo doesn't work with this enchantment, only standard arrows.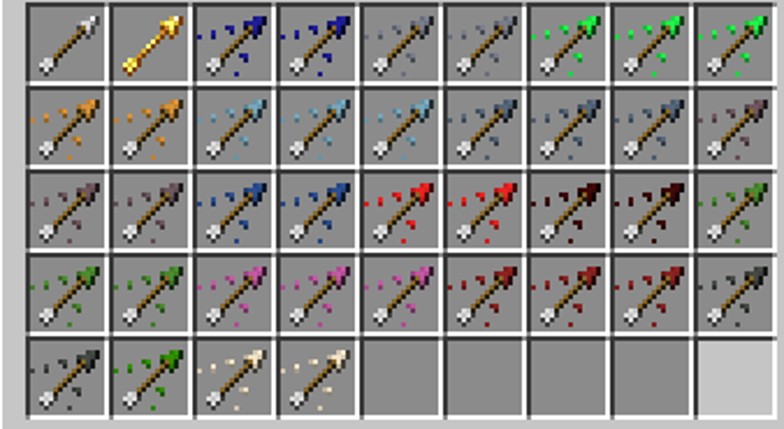 Finally, if you plan on using only special arrows for your bow, you'll benefit from exchanging the "Infinity" spell for the "Mending" one. In this case, it'll make much more sense since Infinity doesn't affect special arrows.