Learning how to fix lag spikes on PC is an excruciating task especially when you are gaming.
There are so many factors involved.
It could be your ISP, house networking, router issues, hardware problems, and even server issues not within your control.
In this guide, we'll show you how to fix lag spikes on your gaming PC.
Whether it's gaming-related issues or general network issues, you should be able to identify the cause after digesting everything that's written below.
Lag Spikes or FPS Drops
It is best to know which exactly are you getting when playing a game: is it definitely a lag spike or merely a drop in FPS (Frames Per Second)?
It might not be easy to distinguish the difference between a lag spike and an FPS drop for the casual type but they are simple.
PC lag spikes in games often happen due to getting high ping or experiencing packet loss and FPS drops just flat out make the game run less smooth and spiky.
Most games, even the clients you run them with, have an FPS counter you can set up. If your game can handle the system requirements and still get FPS drops, this is most likely caused by not having enough RAM. For random lag spikes, this is an entirely different issue where it can be caused by a lot of things.
FPS drops are more common on lower-end PCs but they can still happen from time-to-time on even the best of computers if there's a lot of action unfolding at once.
Test Your Internet Speeds
If you are experiencing lag spikes, the first thing you should do is to check your internet speed online or through your ISP. If you are getting the right amount of speed without packet loss, this may raise the issue with your router connection.
First, you should check which server you are playing on first. If it is in a different region from what you usually play on, this may be the issue immediately.
If you still find trouble, you can ask around for those who use the same region who are experiencing the same issue. This might directly lead to your ISP having trouble connecting to the server you are playing on if you find other people with the same ISP having the same problem. If everyone is having the same problem regardless of ISP, it might be the game's server issues that may be causing them.
Router Connection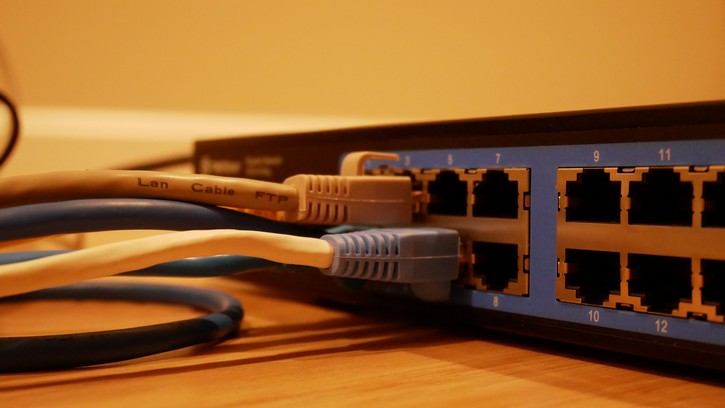 Once that is cleared out and you still get lag spikes, check your router connection if everything is intact. You might be getting less bandwidth from the router connection settings and you should check that especially if you are the one controlling the router.
There are ways you can port forward the games that you play that are lagging. Most multiplayer games have their own port numbers. This is to fix the NAT (Network Address Translation) connection you get in-game if they are not open. If you are getting a "closed" or a "moderate" NAT connection from games, this is bad news for your connection.
Port forwarding basically redirects a communication request on your end to the port number and address while your packets are moving through the network gateway. In short, this connects your address directly to the source.
It is recommended to invest in a solid router if you have a high-speed internet connection. It also helps you to maintain a higher average speed across multiple connected devices.
Wireless Connection Issues
If you are not directly connected to the router and you are using a Wi-Fi connection, you can also check other devices that are connected to the router and check who is getting most of the bandwidth. This issue can arise from other devices using streaming platforms and also downloading which eats up all the bandwidth for a brief time.
This solution is not only for a wireless connection but works for direct connection as well. Make sure you are close to the router or have a good signal when you are using a wireless connection.
Updating Your Drivers
There are some cases where your hardware connection is not up-to-date and they may cause some connection issues.
It is best to regularly update your drivers especially your operating system whenever there is an update readily available.
This also helps with the FPS drops while gaming, if you also experience that problem as well.
Conclusion
While there are countless more ways that may cause lag spikes on your PC including high-temperatures, these are the most common ones that gamers experience.
In the future, there might even be new issues that can come up and the community out there is keen on these things to help others. It is great to look for other multiple sources if you encounter a rare problem.