A lot of players are saying that PC gaming is dead. You might have even seen some statistics to suggest this may be the case.
To establish whether PC gaming is dying, you have to know the whole story of the video game industry as a whole and what is going on within each of the platforms.
In this article, we'll take a look at what is going on in the video game industry, with gaming overall rocketing to the moon in terms of its popularity.
A BBC report that Esports popularity — despite having many tournaments every year that are worth millions of dollars — is only just scratching the surface.
Is PC Gaming Really Dying?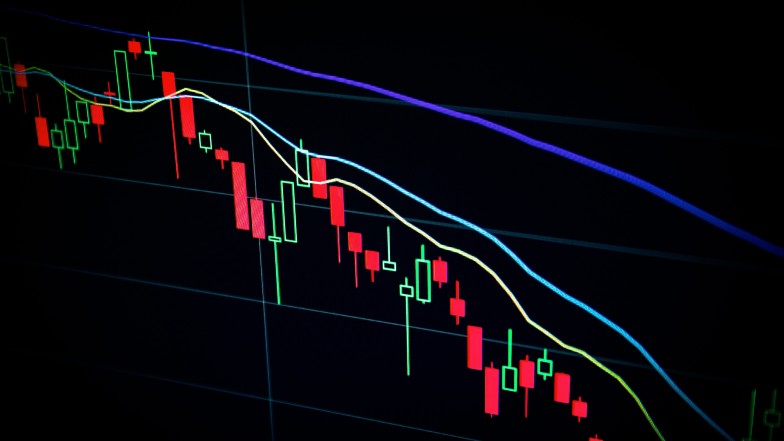 If you look at the statistics, you would notice that PC gaming's market share is decreasing. This could lead to the misconception that PC gaming is dying. According to Statista, PC gaming's market share in the whole video game industry is at 24% in 2019.
The video game industry includes mobile games, console games, and PC gaming. Mobile gaming has dwarfed the competition as it holds 48% of the market share as of 2020. As it continues to rise, they could potentially increase their market share in the future.
If we look closely at the video game industry as a whole, it is worth $159.3 billion according to NewZoo. They are on the upward trend for decades and they continue to rise around 9-10% each year.
The growth of the whole industry can justify that while PC gaming is losing market share, they are still increasing their revenue every year. I mean, the whole PC hardware industry already rakes in around $70 billion each year and they are also increasing each year.
If you take this into account, PC gaming is actually doing better each year. This just signifies that the whole industry is booming and mobile games are becoming the future as it is more accessible.
As mentioned before, their revenues are on an upward trend but, why are their market shares decreasing in the video game industry? With the rise of mobile gaming, everyone is either switching or just playing good and addicting mobile games on the go.
According to NewZoo, 85% of the video game industry's revenue comes from free-to-play games and their microtransactions. The bulk of the most popular mobile games are all free-to-play games and this is why they take a much bigger slice of the pie.
If the gaming industry as a whole is rising 9-10% each year, each of the platforms should be rising as well. The only problem is that most PC games do not have that AAA price tag. In fact, 56% of the developers are working on producing PC games.
There are more PC games releasing every year than all the other platforms. It is continuing to trend that way in the foreseeable future as well.
With all these in mind, the most popular platform, Steam, also offers regional prices for their games. That means that every region will have their games for a cheaper price depending on which country they live in. For console and mobile games, most, if not all of them, have a standard price no matter the region.
In this case, the biggest region, Asia, would get their games cheaper and make the game more accessible. It does not necessarily mean they could make more money by making it more expensive as that part would have been researched by the respective companies for their games when they set the price.
Esports Industry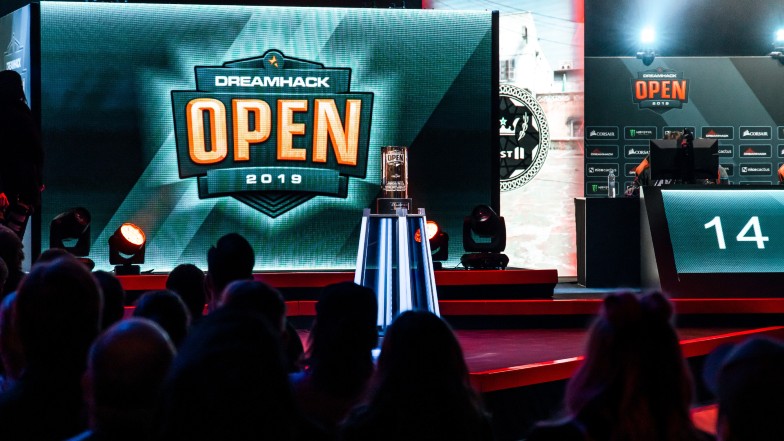 With the game industry booming, it is no wonder that the esports industry is also booming. The ad revenue from the esports events is reaching record heights as the biggest events from games such as LoL, CS: GO, and Dota 2 are reaching more than 50 million viewers (different from concurrent viewership) globally.
Those are Super Bowl numbers and it will continue to increase as the whole industry rises again. Leagues such as the Call of Duty League are also increasing their reach as they break the 120,000 concurrent viewership.
Call of Duty made their tournaments switch to the PC instead of the console even if Call of Duty's playerbase is heavily towards console gamers. It was a controversial decision but with the success of Call of Duty Warzone on PC, they are making it accessible to new players to compete.
Even though all the biggest esports events are PC games, that does not mean that esports on other platforms are small. Fighting events such as EVO are one of the most popular events (maybe even the catalyst for esports events) and they are played on consoles.
Pokemon, Super Smash Bros, and Halo all have big esports events as well. Although PC still dominates, all platforms are showing steady signs of improvement. It should be obvious that PC gaming will continue to dominate and it is no question that PC gaming is more alive than ever.
Esports prize pools
Biggest Esports Prize Pools
The International 2019 $34,330,069.00 – Dota 2
The International 2018 $25,532,177.00 – Dota 2
The International 2017 $24,687,919.00 – Dota 2
The International 2016 $20,770,460.00 – Dota 2
The International 2015 $18,429,613.05 – Dota 2
Fortnite World Cup Finals 2019 – Solo $15,287,500.00 – Fortnite
Fortnite World Cup Finals 2019 – Duo $15,100,000.00 – Fortnite
The International 2014 $10,931,103.00 – Dota 2
PGI.S 2021 Main Event $7,068,071.00 – PLAYERUNKNOWN'S BATTLEGROUNDS
LoL 2018 World Championship $6,450,000.00 – League of Legends
LoL 2016 World Championship $5,070,000.00 – League of Legends
LoL 2017 World Championship $4,946,969.00 – League of Legends
Honor of Kings World Champion Cup 2020 $4,606,400.00 – Arena of Valor
Call of Duty League Championship 2020 $4,600,000.00 – Call of Duty: Modern Warfare
PUBG Global Championship 2019 $4,080,000.00 – PLAYERUNKNOWN'S BATTLEGROUNDS
Fortnite Fall Skirmish Series – Clubs Standings $4,000,000.00 – Fortnite
Overwatch League – Season 2 Playoffs $3,500,000.00 – Overwatch
Fortnite World Cup Finals 2019 – Creative $3,250,000.00 – Fortnite
DAC 2015 $3,057,521.00 – Dota 2
Overwatch League 2020 – Playoffs – Grand Finals $3,050,000.00 – Overwatch
18 out of the 20 biggest prize pools are held by PC games such as Dota 2, Fortnite, LoL, Overwatch, and PlayerUnknown's Battlegrounds (PUBG). Only Arena of Valor (mobile game) and Call of Duty League (console) were on the list that was not played on a PC.
As mentioned before, Call of Duty League is now switching platforms and is heading over towards PC esports. There is no doubt that PC gaming esports dominate the competition if you basing it off platforms.
Dota 2 alone dwarfs every other prize pool and the intricacies of the game were hard to replicate on other platforms. Competitive mobile games are continuing to improve on this but, using a keyboard and mouse adds a whole level of depth to the game that other platforms cannot possibly implement.
With all these crazy prize pools, it is hard to justify the amount of money given to players but the ad revenue they get from the events can cover that. In 2019, ad revenue from esports events has generated $175 million in the United States alone.
It is one of the biggest channels in the digital age and it is easily accessible compared to other live sporting events. You do not need to pay any costs to watch any of the events no matter where you are.
It is only a matter of time before they break the records again and, everyone is buying into it. Popular icons such as Michael Jordan, Stephen Curry, Drake, David Beckham, Shaquille O'Neal, Will Smith, Zlatan Ibrahimovic, Kevin Durant, and Odell Beckham Jr. all made investments in esports companies.
Livestreaming Popularity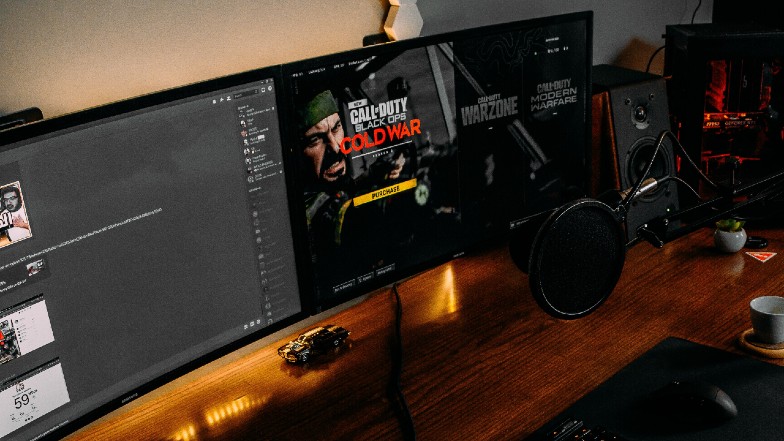 According to Twitchtracker, 26.5 million people visit Twitch on a daily basis in 2019. This number also grows every single year since Twitch's inception in 2011. Most of the streamers stream on a PC and streaming is easily available to everyone with a PC.
The reason why most of the streamers play on PC is because of how powerful the hardware is. Imagine how much RAM is needed for streaming and you will get an idea of why smartphones or consoles find it hard to physically stream games.
While there are popular exclusives that only come out on consoles, streamers also have capture cards to stream console games on specific occasions. But in general, you have more flexibility to do other things while on the PC which includes social interaction with thousands of people watching.
Exclusives, Exclusives, and more Exclusives
As companies make more and more powerful moves like acquiring more game studios, the battle for the best platform will forever be ongoing. While Xbox, Sony, and Nintendo continue to battle it out to get big games exclusive to their consoles, PC is having their own battle with Epic Games and Steam.
While most of the best single-player games are exclusives to consoles, some of these games are making their way to the PC as some of the studios port it soon after. It is only a matter of time before more console games get ported to the PC.
Capcom, Microsoft, Square Enix, Ubisoft, Activision, and other big companies are trending towards releasing more games to the PC. While gamers get frustrated when some of the games do not get ported to the PC, it is because the developers are already working on other games after finishing the game.
Most of the games that get ported to the PC are handled by a third-party developer because of this. It takes a lot of work to optimize everything for every PC hardware whereas, consoles are all running on the same specifications (just depends on which gen-consoles).
Once more popular games get ported to the PC, it will give them a massive boost in revenue and a bigger slice of the market share.
Note: "ported" means that a game was specifically made to run on a specific platform and is now being converted to run on a different platform.
Limitations of PC Gaming
PC gaming costs
The biggest issue that the average PC gamer has is building a powerful enough gaming PC and keeping up with the demanding games year after year. For consoles and mobile games, you can just buy or download any game and play it. For PCs, every computer component matters when you are trying to play a game. It is also different for each game.
Big games usually require a better gaming PC to run smoothly. If you want it to run at 4k with 60 fps, you will be forced to shell out at least 5 times the worth of the latest console. This price point puts a limitation on gamers and makes some games inaccessible to budget PCs.
So why is PC gaming so expensive?
For consoles, you can get the same quality (depending on your TV) as the games are heavily optimized to run on any console. Once you experience having a good PC, you will know that the PC can handle way more than any other console available.
Even if you spend that much money on a good PC, it does not include all the peripherals needed to run it. Keyboards, mice, and headsets are also expensive and they will add up to your total costs. However, the most popular PC games do not require you to have the best PC available.
You can have the a gaming PC that costs under $500 and still run games like Fortnite, Warzone, and CSGO smoothly (just about).
Exclusives
For exclusives again, it will be hard for PC gaming to get all the greatest games being released on consoles. They could be ported but it does not seem feasible for a company that is in a constant battle against its rival.
Sony and Microsoft own gaming studios that have created iconic games such as God of War, Halo, Uncharted, Last of Us, Gears of War, and a lot more.
It is what helps them keep their console gamers from switching to other platforms. If they get PC releases on their games, they would lose a big edge over their rival.
PC gaming will always be deprived of these types of games. Some games might get ported a few years after but it might already be too late to entice gamers to play them.
Final Thoughts
Why is PC gaming dying? The quick answer is no. Objectively speaking, it will never die out. Even with the age of cryptocurrency affecting the PC gaming hardware supply, it is still alive more than ever.
PC gaming is at the helm of streaming, esports events, and free-to-play multiplayer games. It is dominating these categories by far and the numbers speak for themselves.