How much you spend on a gaming PC is going to be a heavily subjective topic.
There are a wide range of factors to consider and I'm going to break all of them in this guide.
In a few minutes time, you will be able to make your own opinion about how much you should spend on a PC.
Key Factors in Buying a Gaming PC
All of the factors that are going to be mentioned will be all tied up. It would be up to you on whichever path you would want to go for. This is why getting gaming PCs could sometimes be tedious. For others, they enjoy building or even just choosing the builds they want and see how it performs.
Longevity
One of the most frequently asked questions is "how long does a gaming PC last?". There is no right answer as no one can predict the future, but we can make estimates based on how frequently new PC hardware releases and how strong your PC hardware is.
Just looking at Nvidia's list of released graphics cards or GPUs, they release a new series (different architecture) every 2 to 3 years. For updated models of these series, they release new ones around 6 to 8 months.
For example, Nvidia's GeForce RTX 3070 came out in September 2020 while the GeForce RTX 3060 Ti launched in December 2020. If you were able to get a 3070 near the launch, it can last you for a decade and it still depends on what type of games you are playing.
If you compare the Nvidia's GeForce 3000 series with the previous one (GeForce 2000 series), it took exactly 2 years for them to launch a new series.
Objectively speaking, buying the best PC components at their time of release will make your gaming PC relevant for the next decade.
Performance
If you are looking to get the best performing gaming PC, you will be spending a ton of money (upwards of $2000) for the PC alone.
You'll also need an expensive monitor that's capable of displaying the additional frame rate you're now getting. There is no point in spending that much money on a gaming PC if you will not be able to utilize its power.
At this point, you should be running your gaming PC with a 4k resolution 144Hz refresh rate gaming monitor. This gaming monitor alone might cost you around $1000 which may seem unreasonable for a gamer on a tight budget that just shelled out $2000 on a gaming PC.
Luckily for gamers, game developers always want to make their game as accessible as possible to everyone. Newly released games can run on gaming PCs that are 4-5 generations old.
As the improvement on these computer components gets faster, it will make your old gaming PC last longer in terms of performance.
With this in mind, mid-range gaming PCs can benefit you more if you are on a budget. Most of the games, including games that are released 6-7 years in the future, can run on a mid-range gaming PC.
A perfect example would be having Nvidia's 1000 series GPU and a 7th gen Intel processor that released around 2016. This setup can still run the games releasing in 2021 and could even stretch out to 2023.
If you are playing the most popular multiplayer games on the PC, it would not even matter as you can play those games for as long as your gaming PC is still physically running.
Aesthetics
If you are already spending a lot of money on a gaming PC, you can slightly add more for RGB lightings on your gaming PC. Personally, I only prefer good-looking PC cases (including the color outside) with good airflow when it comes to aesthetics.
Cable sleeves are also popular in making your wires look neater. It also acts as a protection but they are mostly for aesthetics. Great cable management for gaming PCs makes everything look more minimalistic and cleaner.
There are so many ways where you can spend a little more and make your gaming PC more personal. Some gamers even buy the micro version of the PC components with the standard ATX PC case size to add more space inside. They use this space to display things like collectibles.
Getting the best PC case for airflow combined with your preferred design or brand will require you to spend more money. Prices of PC cases are in the range of $50 to $700. Yup, $700 for the case alone.
Obviously, if you are budgeting, you do not need to spend that much on a PC case but there are so many variants out there that might entice you to pay a little more to get the one you want.
Price
Why is PC gaming so expensive?
With the rise of cryptocurrencies, there is a new demand for GPUs and RAMs that are used for mining. This heavily affects the prices of those two components and it does not matter which brand or model you are buying because they all increased evenly.
When the supply finally meets the demand, the prices of gaming PCs should normalize. The most important tip you need to remember when it comes to the price is to always buy when something new comes out.
That will be the perfect time to buy a new gaming PC or even just upgrading your rig in terms of pricing. It should be emphasized that you do not have to get the latest models. You can check the benchmarks of their products to check which one is more valuable.
The only reason you buy gaming PCs when new models come out is that the prices of the old components are reduced. This gives you a lot more freedom to budget your gaming PC. Historically, the prices always drop when a new series comes out.
For newer models (like the Ti versions of the GPUs), the price might slightly dip or stay the same. This is true for the RAM, graphics cards, processors, SSDs, or basically every other part. It just depends on how frequently they release new models or upgrades.
What Type of Gaming PC Should You Spend Money On?
As a PC gamer for over two decades now, the best bang for your buck will always be the mid-range gaming PC builds.
If you take into account all the factors mentioned above, you will be spending way less money for a gaming PC that can play the games you want for just a slightly shorter lifespan in terms of performance.
The only tip where can lessen the money you spend on a gaming PC is by picking and buying the computer components one by one. You can canvas all the online stores, physical stores, and maybe even the used market for the parts you need.
Search for the cheapest ones in the market and decide which type of mid-range gaming PC you can buy. Buying the best PC components will always be more expensive in the long run as they release better models on the same series in just a few months.
Once you have all the parts, you can build it or have someone else build it for a fee. It would be cheaper if you build it but obviously, it would be safer to have someone more experienced do it.
Everything depends on your budget. If you want the best performing gaming PC, it is still reasonable to buy it because you would not have to upgrade as often.
Mock Gaming PC Build
The price always depends on what gaming PC you are going after. Would you want the best performing gaming PC that lasts a little longer or a gaming PC you can spend the least money on that can play the games you want?
To get the best out of both questions, we are going to mix both of them with this mock gaming PC build.
Prices are as of May 2021.
Motherboard – MSI MAG B550 Tomahawk – $178
Processor – AMD Ryzen 7 5800X – $430
Graphics Card (GPU) – Gigabyte GeForce GTX 2080 Super – $1,710
RAM (Memory) – Corsair Vengeance Pro RGB 16GB Dual (2 x 8GB) – $120
PC Case – Phanteks Enthoo Pro ATX – $100
Power Supply – Seasonic Focus GX-850 Gold Full-Modular – $150
Hard Drive – WD 1TB HD – $45
Solid State Drive – Western Digital SN750 Black NVMe 500GB – $70
Cooler – Noctua NH-D9L Premium CPU Cooler with NF-A9 92mm Fan – $71
Grand total of $2,874
It is important to note that these prices are insanely inflated because of the GPU shortages. To put that into perspective, the GTX 2080 Super is around $699 in 2019. With Nvidia's 3000 series already out, it should be lower than $699.
If prices were normal, the whole PC build might only cost around $1,300-$1400. It might be even less because their manufacturing and workforce would not be disrupted along with the rise of cryptocurrency.
Thought process behind the gaming PC build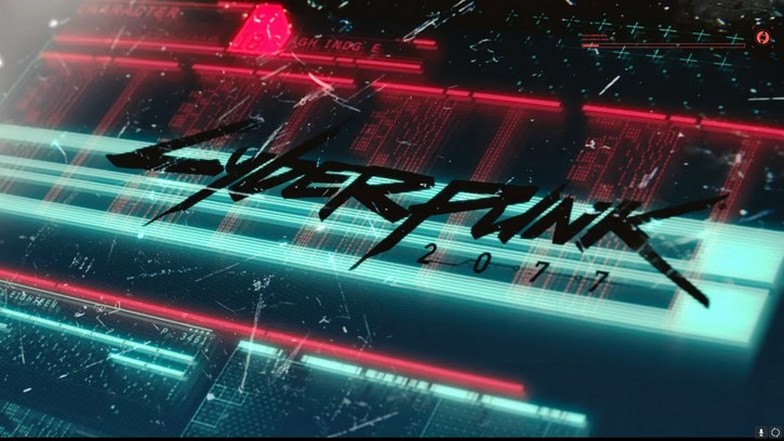 The mock PC build above is all about having the ability to multitask and run every game in the market. It could use another 16GB RAM but it depends on the game you are playing. With these specifications, you can stream games, play the newest games with the highest settings (except for 4K resolution monitors), do dual-monitor setups, and multitask more applications.
As for its longevity, the gaming PC will remain relevant in playing the most graphically hungry games for the next decade. Your game settings might deteriorate after 5 years but you only get around 4-6 games like this every year.
This is applicable to mostly single-player games that come out. Games such as Cyberpunk 2077, Resident Evil Village, Metro Exodus, Bioshock, and a lot of other PC-intensive games.
If you are playing multiplayer games like Warzone, Fortnite, Dota 2, CSGO, and all the new popular ones that are going to come out, this PC rig will be quite excessive. You can tone down every single component to make it cheaper if these games are the ones you want to play.
You can probably go for a cheap PC if these are the kind of games you want to play and have no interest in playing most of the PC-intensive games.
If you want to go for a little more flexibility in playing other games, you can go for a PC around a $1,000 budget. These PC builds can play all the games but not at the highest settings. This is only a matter of preference.
Some games are just meant to be enjoyed with sheer gameplay, and visual aesthetics should just be considered as a bonus on very successful games.
Final Thoughts
When it comes to value, mid-range is by far the best option. When prices are normal, you will spend around $700-$1400 for your gaming PC. While the range mentioned is pretty high, it should depend on what kind of games you are playing.
If you are fine with sticking to a particular game that you can easily run, you are better off with a $700 gaming PC. However, spending those extra upgrades will give you the option to run all the games that come out, and just having that option is already a good benefit to have.
Games might lure you to play in the future and you would not have the option to play it with a tight-budget gaming PC.