From major updates to the classic game to the Minecraft: Story Mode Telltale Games project, Mojang is constantly on the lookout for ways to keep the Minecraft world alive.
Minecraft Legends is a brand new addition to the Minecraft universe.
Fans will get to explore a familiarly blocky world with a twist. Rather than surviving by yourself, you'll get to fight new enemies and defend the Overworld with unique allies and interesting gameplay mechanics.
There's a standard edition and a deluxe edition, which has led many to ask if the Minecraft Legends Deluxe Edition is worth it. Let's take a look at that now.
Available Platforms
Minecraft Legends came out on April 18th 2023 and it is available on a number of stores and platforms, which are:
Steam
Microsoft Store
Xbox One and Xbox Series X/S
Playstation4 and Playstation5
Nintendo Switch
It's possible to upgrade from the Standard Edition to the Deluxe Edition on any platform.
Prices
The price is the same no matter which platform you purchase the game on.
The Standard Edition is $39.99 and Deluxe Edition is $49.99.
What's Included
It's worth knowing exactly what you are getting in the Deluxe Edition as it costs a fair amount more than the Standard Edition.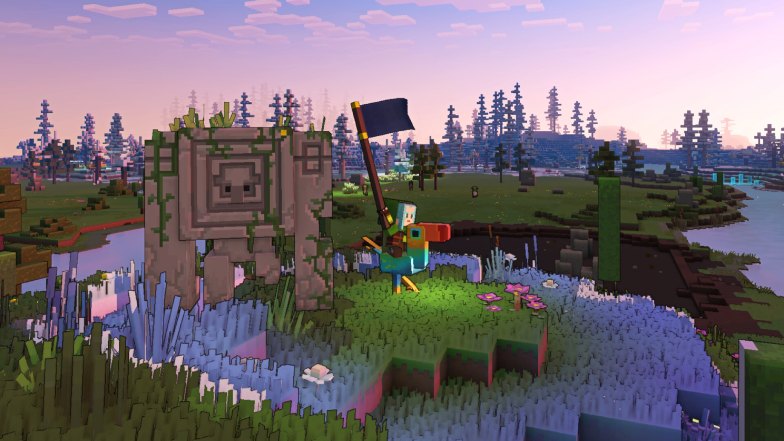 Standard Edition
Minecraft Legends Standard Edition did not include any pre-order bonuses when it came out. It's simply the base game.
It includes both co-op play and a competitive multiplayer PVP experience that has no ties to the story's main campaign.
The game also supports cross-platform play, allowing you to play with players on any platform.
Deluxe Edition
The Deluxe Edition of Minecraft Legends is purely aesthetic and it does not offer any additional gameplay or gameplay mechanics.
It includes:
The base game
5 Mount skins
1 Hero skin
These skins are purely cosmetic and offer no boosts or benefits in combat. It's easy to change your skin in-game and you can do it for both PVP matches and the campaign.
Is It Worth It?
For an extra $10, you'll get a total of 6 extra skins to customize your look in-game. Most of these are for your mounts and not for your hero.
There's no extra content in the Deluxe Edition, and it's clearly meant for people who like to show off their style in online matches and collect different appearances.
It's likely more skins will appear in the game, especially in the Lost Legends mode.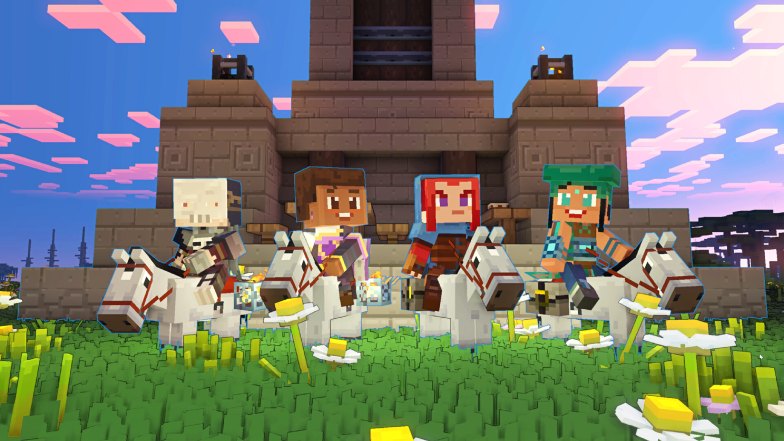 In my opinion, $10 is a little much for a handful of extra skins. This is especially true as the skins are only for your mounts, not your character.
Sadly, Minecraft Legends does not have the option to import custom skins.
If you value collecting in games, then the Deluxe Edition may still be worth your time, especially if you want to have fancy mounts.
If not, it's best to give it a miss and stick to the Standard Edition.