2D Games are deceivingly hard to make. Although indie developers often use pixel art due to budget constraints, it is also a way to evoke familiarity and a valid art style regardless of nostalgia.
However, many people don't realize how much work it is to provide high-quality 2D animation for a game. It is often more troubling than using 3D graphics.
Whether you like pixel art, hand-drawn graphics, anime-like visuals, or well-animated games in general, there's plenty to enjoy in 2D graphics.
With that in mind, I've compiled a list of some of the best 2D games on Steam. Whether you like platformers, roguelikes, or just straight-up good games, there should be something on this list to give you hours of entertainment.
Fez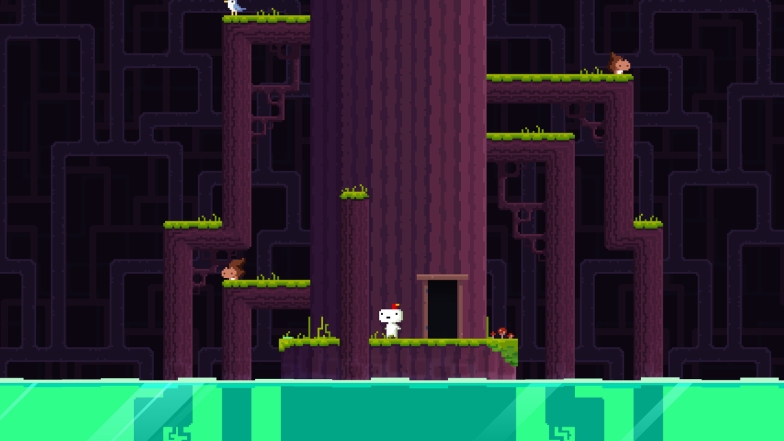 Fez is a charming platformer with a unique visual style. The game world is presented as a 3D environment but is actually a 2D plane that you can rotate to view from different angles.
This mechanic is used to solve puzzles and reach new areas. The game also has a great sense of humor, and the soundtrack is excellent.
In this game, you play as a normal 2D guy named Gomez. When the existence of a strange third dimension is disclosed to him, Gomez is dispatched on a trip that will lead him to the edge of creation.
Now, he will have to navigate 3D constructions from four separate traditional 2D viewpoints. Throughout his adventures, you will discover an open-ended, peaceful universe filled with mysteries, puzzles, and hidden treasures. Investigate historical riddles to learn the truth about reality and perception.
Cuphead
Cuphead is a modern run and gun action game inspired by cartoons of the 1930s. The visuals and audio are painstakingly created with the same techniques of the era. In other words, buckle up for traditional hand-drawn animation, watercolor backgrounds, and original jazz recordings.
Although the game has stages with some platforming and side-scrolling, Cuphead is mostly a boss rush game. There are a total of 28 bosses to defeat. Each boss has a unique attack pattern and a distinct personality. The game can be played alone or with a friend in co-op mode.
This game is a must-play for those who want something more challenging than most current games. Although it is a beautiful and somewhat cute-looking game, Cuphead is not an easy game, and it can often be rage-inducing.
That said, the way it looks, the music, and the game's tight controls make it very fun trying to dodge around all these difficult levels while fighting off enemies at the same time.
Ori and the Will of the Wisps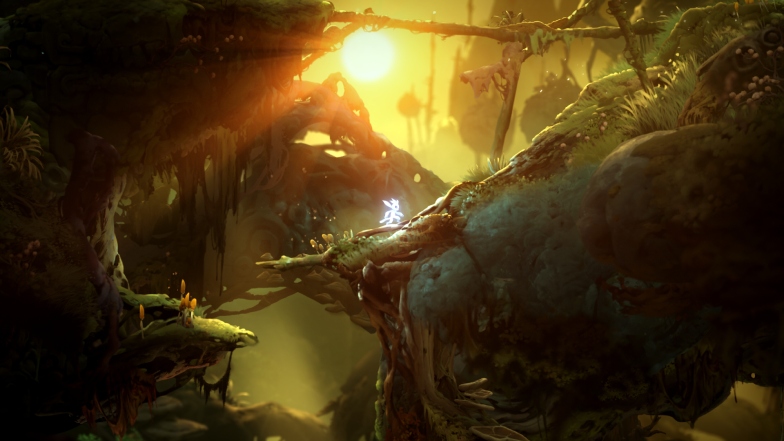 Ori is an artistic game with fun, addictive gameplay that surprises you by becoming better and better the more you play. There is something about the way the main character looks and the dangers of the world that makes you want him to be safe.
Although Ori, the small spirit, has already encountered numerous challenges in the previous game, his adventures have not come to an end yet. Now, Ori must help Kun, the small owl, and learn about his destiny.
In this new adventure, it will take more than bravery to put a family back together, mend a broken nation, and learn Ori's ultimate purpose.
The gameplay does not disappoint. Ori will explore a massive world filled with new allies and enemies brought to life by breathtaking hand-painted artwork. The combat and movement have been improved, reaching a level of mechanical fun that I was not expecting when I first played this game.
Hollow Knight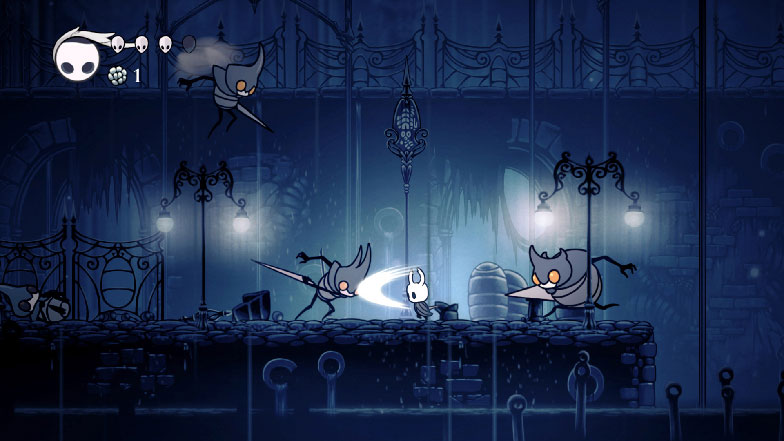 Hollow Knight is special in many ways. The art style is haunting and cute at the same time, the animation is impressive, the enemy variety is significant even though the art is minimalistic, and the gameplay is beyond fun.
There is a level of polish and love in Hollow Knight that I was able to sense since I saw this game for the first time. In this game, you play as a tiny insect who visits an ancient, ruined, underground kingdom beneath the dying city of Dirtmouth.
The more you explore, the more you find out about the main character's origins and how the world of Hollow Knight operates. There are many mysteries, sad stories, and interesting characters that don't have to say much for you to understand their motivations, actions, and endings.
As a game, Hollow Knight is a complete package.
The artistic side is fantastic, but so is the technical side of the game.
When it comes to gameplay, Hollow Knight provides a very enjoyable Metroidvania experience with tight controls, exciting battles, fun platforming, and challenging exploration.
Darkest Dungeon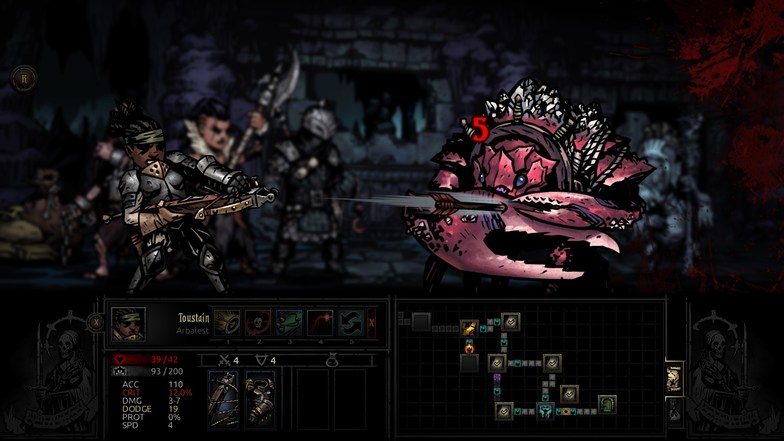 Darkest Dungeon was a hit, and it now has a sequel. This game is a difficult, turn-based, Gothic role-playing game about the emotional strains incurred throughout long journeys where you face Lovecraftian scenarios.
Lead a group of imperfect heroes through corrupted woodlands, abandoned labyrinths, forgotten crypts, and beyond by recruiting, training, and equipping them. You will struggle against unimaginable foes as well as stress, hunger, illness, and growing darkness.
With the help of your heroes, solve intriguing mysteries and engage in creative turn-based strategic warfare against a range of terrifying creatures.
There's something addicting about Darkest Dungeon's gameplay. Perhaps it's the way the game never lets you feel too comfortable. It always forces you to push your party to their limits and make every decision count.
It can also be the sense of progression you get from watching your heroes slowly grow in power as they overcome the game's many challenges. Whatever the reason, Darkest Dungeon keeps you coming back for more.
Streets of Rage 4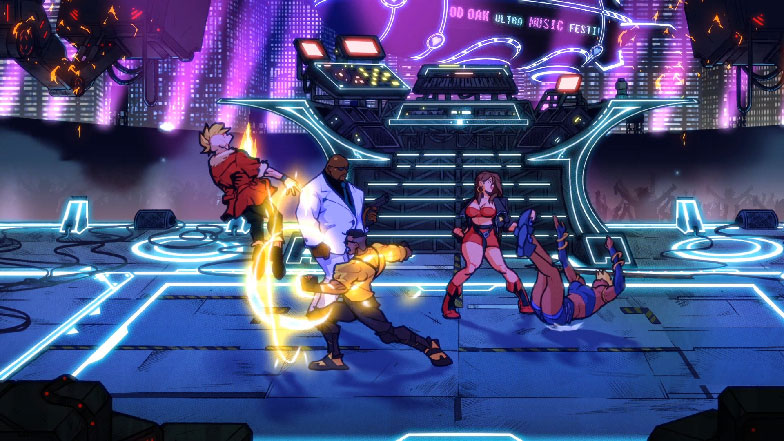 One of the best things about Streets of Rage 4 is that it's a love letter to the fans of the series. It takes everything that was great about the originals and modernizes it for a new audience.
The graphics are gorgeous, the gameplay is tight, and the soundtrack is killer. This is one brawler that you definitely don't want to miss. After all, there's nothing quite like picking up an enemy and hurling them into another enemy in order to score more points.
Streets of Rage 4 proves that side-scrolling Beat 'em Ups are still fun. The characters feel very different from one another, attacks are super satisfying to land, and the game has beautifully hand-drawn graphics and tight controls.
If you didn't play the older games of the franchise but are familiar with classics like Final Fight or River City Ransom, you'll feel right at home. If you did play the older Streets of Rage, I'm sure you'll love it.
However, you don't need to be a fan of old-school games to enjoy Streets of Rage 4. The gameplay is more than enough quality content for you to enjoy this modern take on Beat 'em Ups.
Rivals of Aether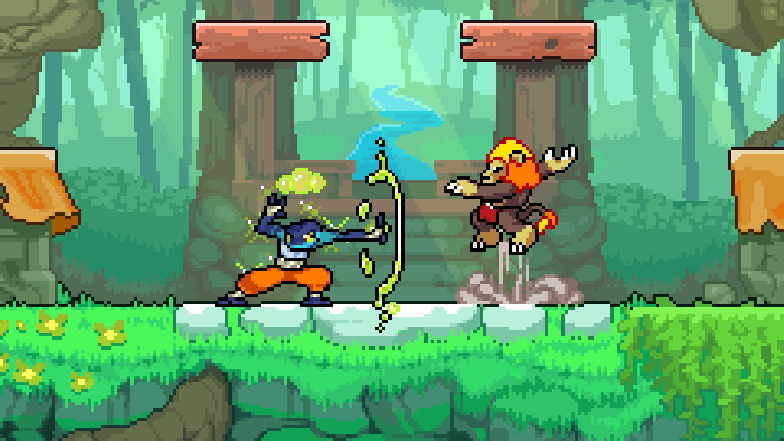 This game was made by fans of Super Smash Bross, but it ended up becoming its own thing. Rivals of Aether is a fantastic platform fighter with pixelated graphics that has passionate devs and a dedicated community. In many ways, this will remind people of Brawlhalla and Super Smash.
This platform fighter takes place in a universe where civilizations battle one another by calling upon the might of Fire, Water, Air, and Earth. Select a rival to bring to the combat and control their movement and elemental abilities.
Bring your combat abilities online to compete against people from around the world. Unravel the enigmatic conflicts on the planet Aether in Story Mode, team up with friends to battle ghastly monsters in Abyss Mode, and explore the mysterious conflicts on the planet Aether.
If you think that Rivals of Aether is just a Smash clone, please make sure to try this game so you can see how wrong you are. Street Fighter and Mortal Kombat are both traditional 2D fighters, but they are completely different from one another.
Rivals of Aether has unique gameplay, art style, and it now has Ori.
Azure Striker Gunvolt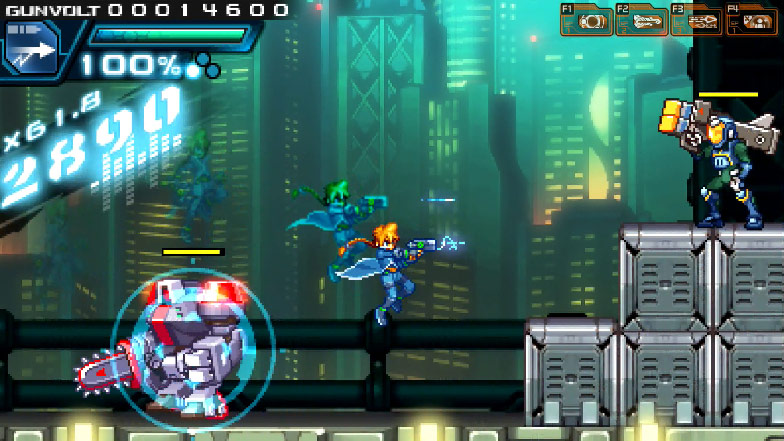 Azure Striker Gunvolt was a pleasant surprise for me because this is an excellent shooter. This game follows the Mega Man formula but also innovates and adds to it as much as possible. In many ways, the game feels like a spiritual successor to the Mega Man Zero series.
In this game, you take the role of Gunvolt, a young hero with electric powers who is fighting terrorists that hunt normal humans.
Although he has the ability to discharge incredible amounts of electricity from his body, Gunvolt needs a nail gun that helps him direct lighting rays to his enemies.
Each stage is a different jump and shoot challenge with a boss in the end, much like any Mega Man game.
The game is very, very anime. If that's not your cup of tea, you might not enjoy Gunvolt as much.
The story is filled with Moe scenes, cute moments, j-pop, and many other anime tropes. However, you can also do like I did and skip most of the story to experience the gameplay itself, which is by far the best part of the game.
If you enjoy this game, you will be pleased to know that it only gets better.
This game got a sequel and a spin-off; both have an additional character with a completely different gameplay style that is just as fun. In fact, I'd argue that some people will like the other character even more.
Mega Man X Collection
Mega Man X is a game that symbolizes the passage of the blue bomber to the new generation consoles of that time. X, the new main character of the Mega Man series, was a new kind of robot who could think for himself and was used to create an entirely new type of robot.
Reploids, the ones made by copying the technology used to develop X, were all self-aware robots that could make their own decisions. Since reploids had different opinions, much like humans, they also started fighting each other, much like humans.
Mega Man X takes a more serious approach to its story.
The tone of the game is quite darker. It takes place in a dystopian future, making X's adventures very different from its predecessor's. The game evolved in other aspects too. Although the gameplay mostly looks similar, X gained new movement tools. For instance, he got a dash and wall jump, making stages much larger and the combat much more frantic.
All those things combined make the Mega Man X series some of the best platform, jump & shoot games ever made. Even to this day, you can return to the old SNES classics and have a blast.
Mega Man X is a masterclass on seamless tutorials and adding new mechanics to an old formula that only improves up to Mega Man X 3. This collection includes some of the greatest 2D titles you'll ever play.
Dust: An Elysian Tail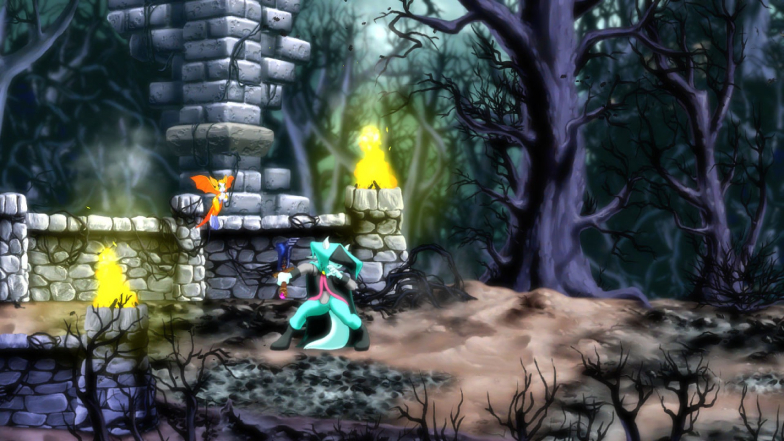 There's something odd in Dust: An Elysian Tail that keeps you coming back for more right away. There's a constant sadness and mystery throughout the plot that doesn't quite match the cute, anthropomorphic graphics at first. However, the more you play and get used to what you see, the more you appreciate every single choice made by the developer.
This game is a work of art from beginning to end.
The way it delivers the story, its themes, and even how the animation is drawn puts this game on a whole new level. You can only achieve this kind of visual beauty with a 2D hand-drawn game.
As for the plot, you play Dust, a mighty warrior with a heart of gold who is not afraid to do what it takes to end the evil that spreads around the world. Since Dust doesn't remember his past, he is assisted by the little Fidget and the speaking Sword of Ahrah, who can turn anyone into an unstoppable fighter.
Dust: An Elysian Tail is an open-world Metroidvania.
In this game, you will discover ancient mysteries and formidable upgrades buried across the vast, open world as you battle to understand your own past. You will also fight dozens of foes at once with an easy-to-learn, hard-to-master combat system, do side quests, and uncover Dust's past.
Castlevania Advance Collection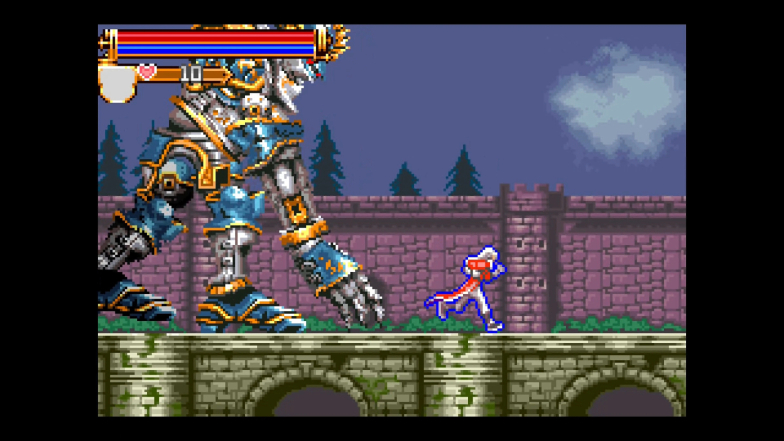 I often recommend this collection, but that's because I have a good reason to do so. It has some of the best Game Boy Advance Castlevania games, which also happen to be some of the best side-scrolling Castlevania games ever made.
The collection includes Circle of the Moon, Aria of Sorrow, Harmony of Dissonance, and Dracula X. All are Metroidvania games, except for the last one. They are all good games, making it really hard to pick one. Besides, if you consider they all came out for a handheld console, the graphics and gameplay are pretty impressive.
I particularly love that you have a side scroller adventure, Dracula X, among the Metroidvania games in this collection. There's something comfortable about having a gave in which you just have to memorize enemy patterns and move forward.
I also like the fact that Circle of the Moon is a Metroidvania that is more like Metroid than Symphony of the Night. In other words, you do have upgrades and a world to explore, but you don't have to worry about gathering experience points and defeating all enemies in the room.
Although monsters might drop good items in this game, you don't usually have to keep going in and out of a room to get a single important drop as you might have to do in other games of the franchise.
However, if that's what you like, Harmony of Dissonance and Aria of Sorrow will have plenty of grinding and leveling up for you to do. There's no doubt in my mind that you will be pleased with this collection if you enjoy 2D Castlevania games.
Dungeons & Dragons: Chronicles of Mystara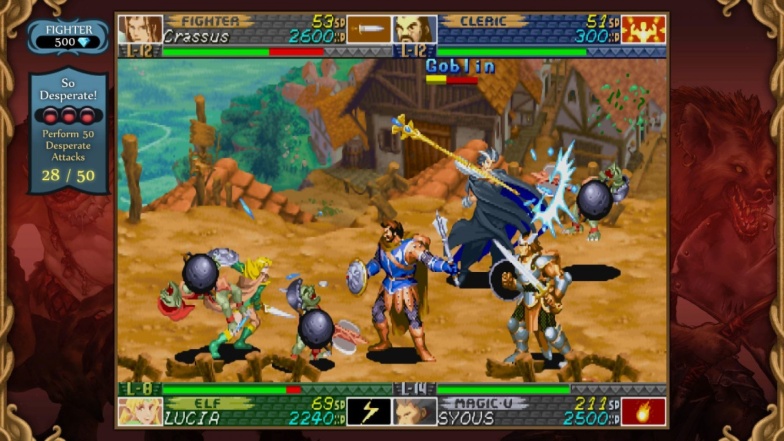 Dungeons & Dragons: Chronicles of Mystara combines two classic arcade games, Dungeons & Dragons: Tower of Doom and Dungeons & Dragons: Shadow over Mystara, into one HD package.
There are many different characters for you to choose from, each with their own unique abilities and playstyles. The game features many different stages with challenges and secrets to discover. With gorgeous hand-drawn graphics and tight controls, Chronicles of Mystara is a must-play for any fan of 2D action games.
Let's be honest here; you are probably buying this game to play Shadow over Mystara. Yes, Tower of Doom is fun, but Shadow over Mystara is on a whole new level. This Beat'em Up is incredibly hard, like most Arcade games of its time, but it becomes much easier to handle in a PC version since you won't have to spend all your coins to beat the first bosses.
All that aside, Shadow over Mystara has some of the best pixelated graphics in the Beat 'em Up genre. On top of that, you can feel how much the developers seem to love their creation and the source material.
The game is as close to old-school D&D as it can be. The devs distanced themselves a bit from their Japanese roots. They tried to make an experience that would be fun and memorable to the 90's kids who played D&D, resulting in a must-play classic that is equally fun to RPG geeks and Beat 'em Up fans.
Final Fantasy VI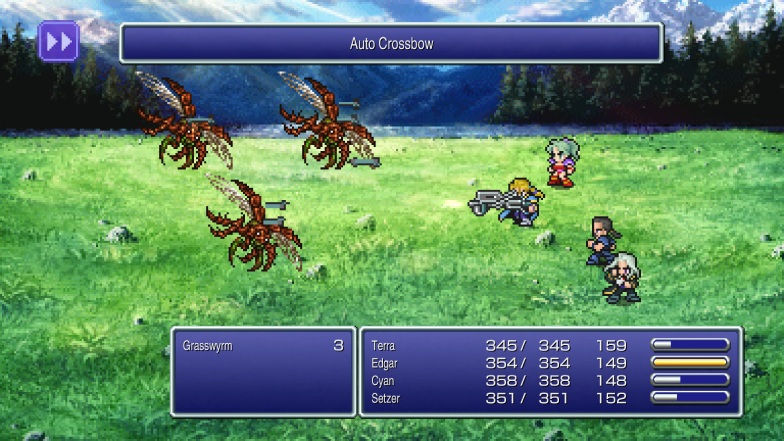 There is no way I'm not adding my favorite SNES Final Fantasy to this list.
There are a lot of things that make Final Fantasy VI one of the best 2D games on Steam. For starters, the story is amazing. It's a classic tale of good vs. evil, with a group of unlikely heroes banding together to save the world from a powerful villain.
However, it's so much more than that.
Final Fantasy VI tackles many complex themes such as depression, abuse, adulthood, the meaning of life, and how to deal with defeat. It was undoubtedly an experimental game that paved the way that allowed Final Fantasy VII to exist.
The characters are all incredibly well-developed, and the dialogue is top-notch. You will be surprised how much one can care about a few pixels that don't have voiced lines. Plus, the game features some of the best music in the series.
As for the graphics, they are great for a 2D RPG game, and the gameplay is somewhat traditional for the genre. Yet, it uses an Active Time Battle system, like the one in Final Fantasy VII, and each character has unique abilities.
If you're looking for an amazing 2D JRPG game to play on Steam, Final Fantasy VI is definitely worth checking out.
Blasphemous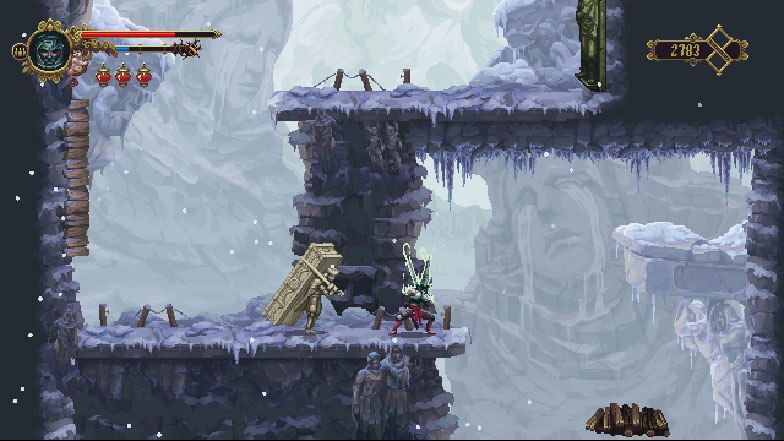 A beautiful, dark, and gothic Metroidvania that will have you coming back for more. In Blasphemous, you take control of the Penitent One, a former member of the Brotherhood of Silent Sorrow.
This Brotherhood is a group of people who have made a vow of silence as a kind of penance, hence the name of the congregation, of which The Penitent One is the sole survivor.
The whole Brotherhood was excommunicated due to a prior transgression or some other form of disagreement with the Church. Although the specifics of this transgression are unclear, it likely has something to do with the Penitent One's quest to find the Cradle of Affliction.
With stunning hand-painted pixel art and fast-paced combat, Blasphemous is a must-play for any fan of the genre.
The game mechanics are simple but solid, the world is hauntingly beautiful, the bosses are unforgiving but fair, and there's so much content to explore.
This is one of those games that choose pixeled visuals for artistic reasons. The animations and graphics are seriously stunning. They seem like something older games would never be able to achieve while looking somewhat nostalgic to those who grew up playing pixel games.