If you are looking for the best sandbox games on Steam, you're in the right place.
Sandbox-style gameplay has gotten big over the last decade, with the genre now part of many video games.
For those who are not familiar, sandbox games allow players to have freedom and creativity in how they play.
Sandbox gameplay started with space exploration and city-building simulators but is now part of action-adventure games and even MMOs.
The list below is a mix of all types of sandbox games so there will be something for every type of player.
Planet Zoo
Planet Zoo is a construction and management simulation game based on creating the most diverse zoo possible.
There are over a hundred AI-controlled animals that you can add. Each animal has its own distinct behavior and interaction with other animals. Along with managing animals, you also have to manage staff and keep the park from going bankrupt.
It is a fairly complex game where you learn a lot about animal conservation and management. If learning about wildlife is your thing, then Planet Zoo will keep you locked in for hours on end.
Jurassic World Evolution 2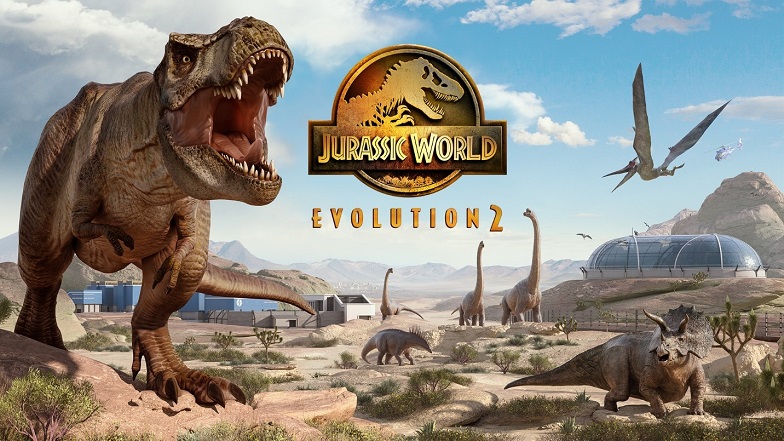 Jurassic World Evolution 2 is the prehistoric version of Planet Zoo. They were made by the same developer, Frontier Developments. Jurassic World Evolution revolves around managing a park much like in the movies.
There are over 75 prehistoric species and several biomes to choose from in this game. Each species has its own distinct behavior and will interact with other species and biomes differently.
You will also have to manage scientists, staff, and park amenities and rides to keep guests entertained.
Jurassic World Evolution 2 is faithful to its namesake films and there will always be that inevitable escape of carnivorous dinosaurs for you to handle. If you fancy wrangling in an angry T-Rex then head on over to Jurassic World Evolution 2.
Garry's Mod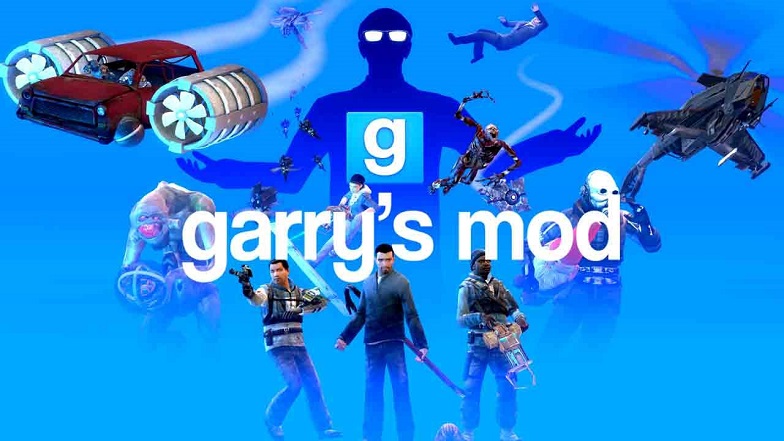 Garry's Mod is a physics-based sandbox game that lets players interact with objects in a myriad of ways with the Physics Tool. You can build anything you can think of in this game.
There are tools and functions that let players create their own experience within the game. One might say that Garry's Mod is the predecessor of the more popular games like Minecraft, Little Big Planet, and Roblox.
What was once just a mod to the Source Engine has become one of the most entertaining ways to spend afternoons. You can also head on to streaming sites where you can find what people have been doing in the game.
Grand Theft Auto V / Online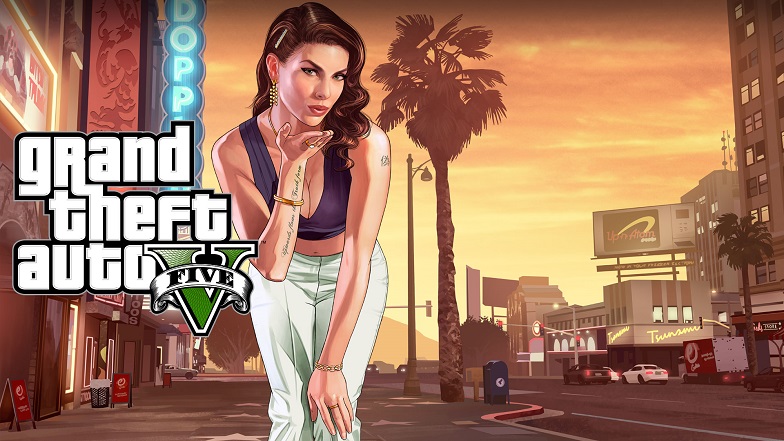 The Grand Theft Auto Series has been around for a while and GTA V came out in 2013. It is a crime-action-adventure game with elements of racing and even sports.
You take on the role of three main characters in the story mode and engage in other activities like side missions or random events.
There are a host of things you can do in this game, like sky diving, triathlon events, racing cars, boats, and airplanes. I forgot to mention they have tanks and submarines too.
What makes GTA V an enduring series is the presence of GTA Online, which ties the story of the main game with the massively multiplayer experience.
GTA Online has weekly events and free DLCs to keep the game fresh for players. GTA V / Online still tops Steam Charts for player count with over 100,000 players daily.
Eve Online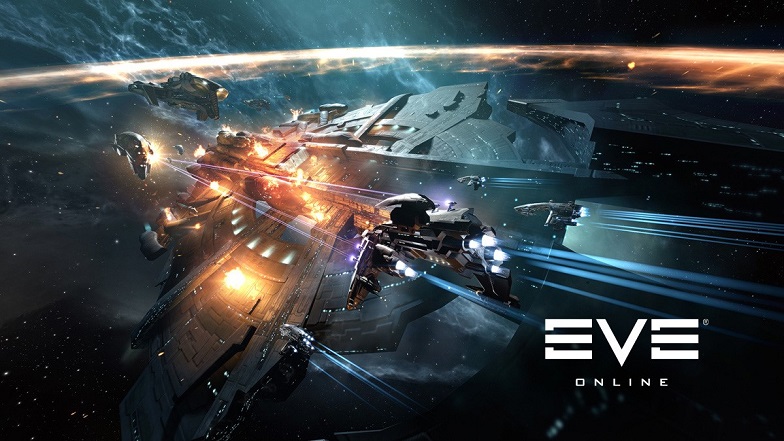 Eve Online is probably the oldest game included in the best sandbox games on Steam list with its 2003 release but it still is going strong. This community-driven space exploration MMO is a massive sandbox for those who want to explore the universe.
There are 7,800 star systems you can visit and explore while doing a myriad of activities like mining, trading, and even piracy.
What makes Eve Online one of the best sandbox games is the fact that communities and factions have formed from its player base.
They have their own lore and historical battles, like the Bloodbath of B-R5RB, which is recognized as one of the largest, longest, and most expensive battles in MMO history involving 7,000 players and 300,000 USD in expense over 21 hours.
Battlefield 2042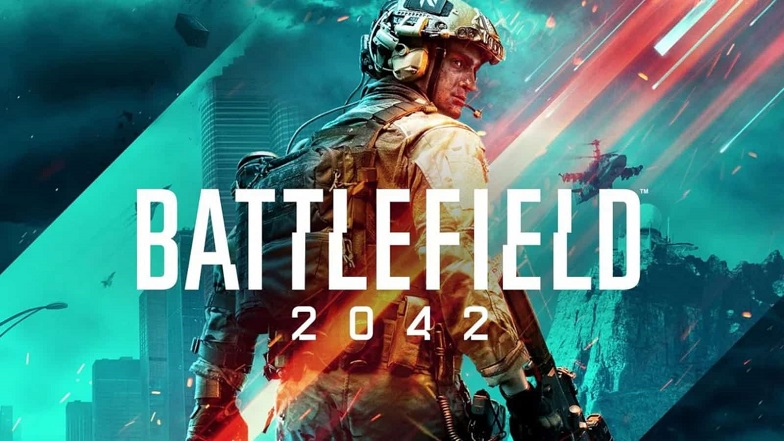 Battlefield 2042 is part of the famed Battlefield franchise. This first-person shooter pits player in a futuristic battleground with all sorts of military vehicles.
The 128-player Conquest mode is a sandbox set in a massive area where players get to fight it out for territories. Characters and loadouts are highly customizable, and encounters are bound always to be action-packed.
It can get chaotic in BF2042, with players finding increasingly creative ways to dispatch opponents. Jumping out of planes to fire shoulder rockets and sticking C5 in drones and vehicles are just a few examples of how players take out enemies. Battlefield 2042 will surely satisfy that trigger finger.
Europa Universalis IV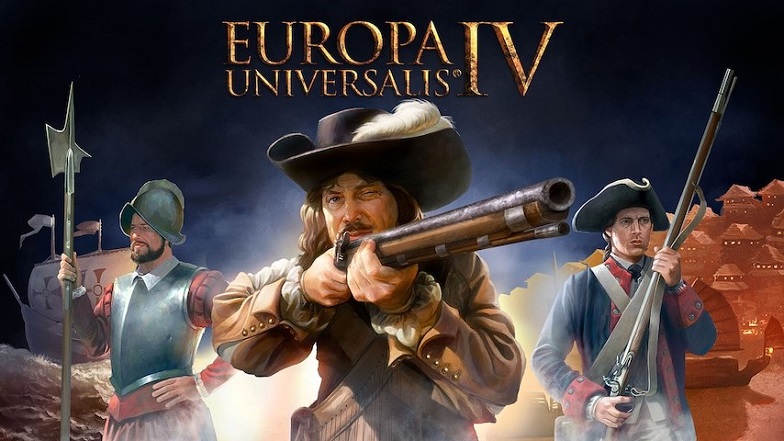 Europa Universalis IV is an empire-building game that takes you from the start of the middle ages to the modern era.
The game divides the world into provinces and nations, which the player controls. You will guide your nation through history via a combination of military, economic, and diplomatic strategies. The ultimate goal of the game is for the player's nation to become a world superpower.
The sandbox strategy comes in as there is no set way to proceed through the game and, ultimately, global domination.
Players can opt for the traditional military might approach or perhaps play the trade and economic route toward gaining world dominance. If you want a combination of a real-time strategy game with a sandbox feel, then Europa Universalis IV is the right game to spend hours on.
For straight-up world domination, you might want to check out Age of Empires 4.
Factorio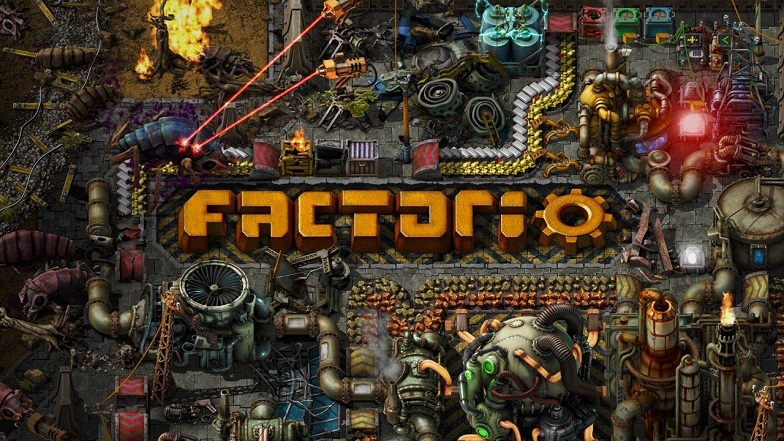 Factorio is a 2D side-scroller factory simulation game where players build factories that manufacture products. Players have to manage the factory, including mining resources, building transportation infrastructure, and researching technology in a 2D environment filled with hazards. You also have to defend against the native creatures when they attack your factories.
Factorio is a complex game with a steep learning curve, but you will have a lot of fun planning and building the perfect factory. How you design the factory and eventually conquer the world is limited only by what you have. If you like a good thinking game, then this is perfect for you. 
Terraria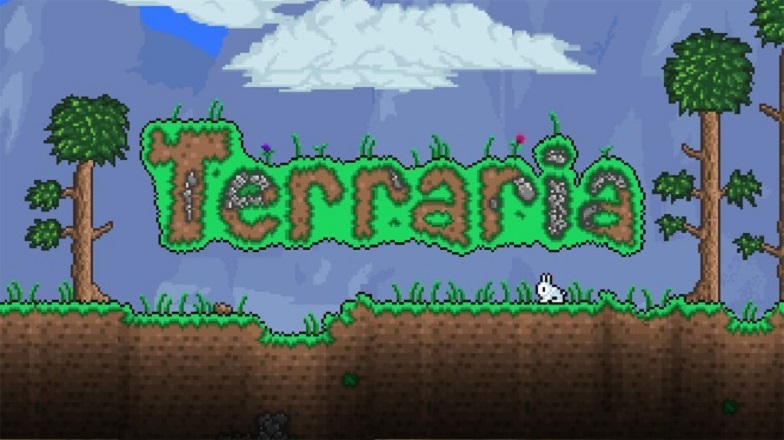 Terraria is an action-adventure game where players survive zombies and floating eyeballs during the night by building shelters and gathering resources.
There are aspects like mining, crafting, and combat, which are a premise of many survival sandbox games of this generation; Minecraft comes to mind. Well, this would be the 2D side scroller of Minecraft if you ask me.
The main thing that makes this game cool is the fact that there are a million things to collect to alter the gameplay experience. You may be digging your way through a cave now and find a really cool item that allows you to fly through the air. If looting and poking around in dark places is your thing, then Terraria is something you will enjoy.
Stardew Valley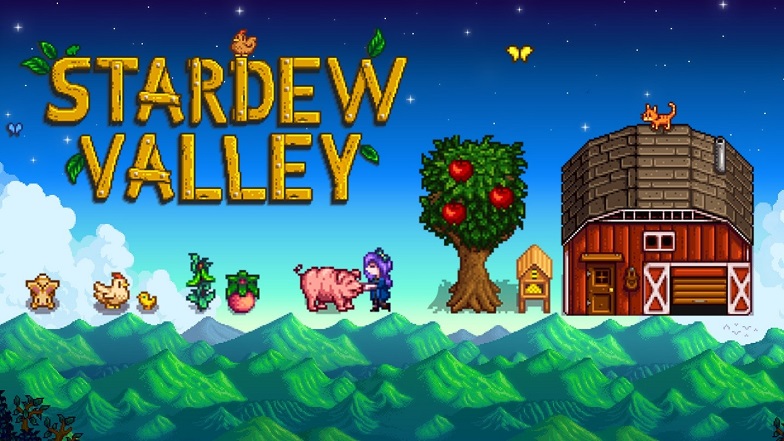 Stardew Valley is a charming farm simulation game in which players transform the land they inherit from their Grandfather into a sprawling farm. It has a simple non-linear storyline to revive an old community center and challenge a big corporation.
Stardew Valley has some elements of exploration, mining, crafting, and combat in this neat 2D side scroller.
This aesthetically pleasing game is a joy to play and unwind. There is also something about its story about leaving a corporate job to start a farm that feels relatable. Well, if you are a fan of country life, then this game will get you hooked.
Rust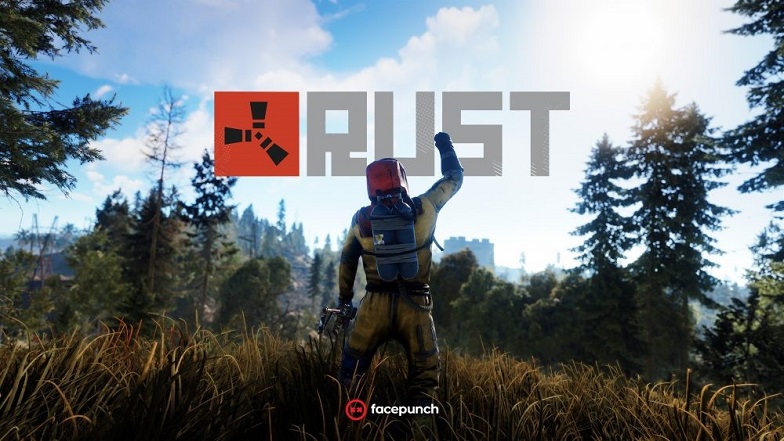 Rust is an open-world Steam game in the multiplayer survival genre, where the player starts marooned on the shore and is forced to build a shelter and weapons to survive. As you progress through the game, you will discover other inhabitants and even players.
There are no rules of engagement, as you can just choose to explore other areas or try and take out NPC and players to gain materials for your settlement.
Rust has been dubbed as one of the cruelest games on Steam, which makes it compelling to hardcore gamers.
Well, if you are interested in a survival-of-the-fittest type of game, then Rust will have you making your shelter for days in preparation for the next attack. Trust me, and this is not for the faint of heart.  
ARK: Survival Evolved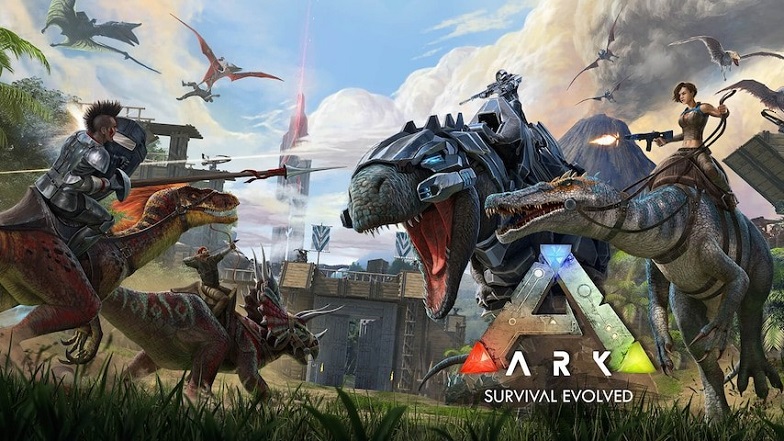 ARK: Survival Evolved is another open-world survival game where players gather materials, build bases, and survive attacks. But what makes are different? They have dinosaurs and dragons! Yes, that's right, you strap weapons to dinosaurs and use them for combat.
Sounds like fun to me. ARK has a single-player offline mode and a more sandbox multiplayer mode where you are pitted against the environment as well as other players as you progress up a tech tree.
There is a plethora of end-game content that will keep you hooked after playing through the campaign.  
ARK: Survival can be a bit of a grind even in the late games, but with the right amount of effort and a whole lot of luck, this game can be super fun to play. I mean, riding dinosaurs and flying around in dragon mounts should be fun, yeah?
Valheim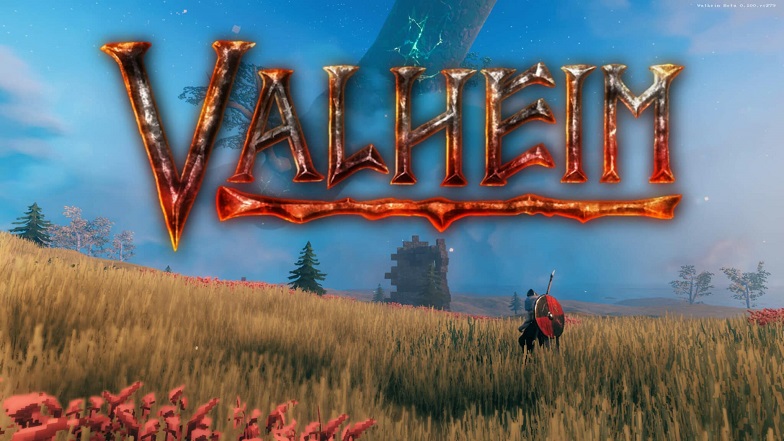 Valheim is the new kid on the block when it comes to open-world survival games. It starts pretty much like any other game in the sandbox survival genre: pick up stuff to build a house and weapons, then go hunting to build a bigger house and more weapons.
Well, this is just the start. Valheim is set in a procedurally generated world inspired by Norse Mythology, where up to 10 players can cooperate to create settlements and takedown mythical beasts.
From what we have seen in the game, it will be a lot of fun to play, especially with friends who love adventure games as much as we do.
No Man's Sky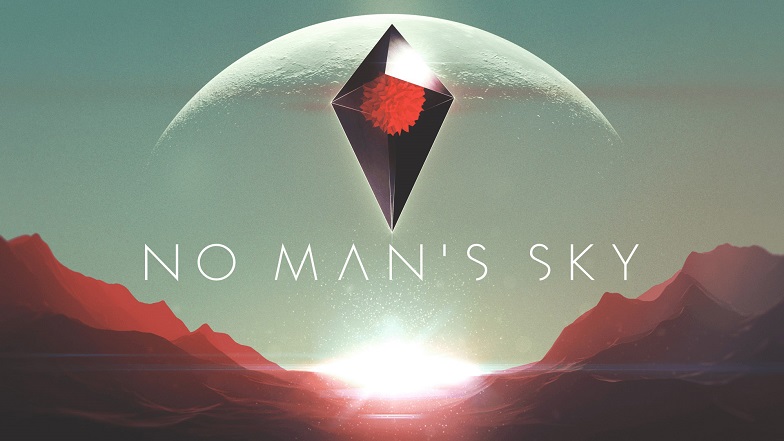 No Man's Sky is a space exploration game that has been awarded as the Best Ongoing Game at the Game Awards because of the development it has had since its launch in 2016.
This sandbox space exploration-survival game starts with the player controlling the "Interloper" or interplanetary traveler marooned in a desolate world.
You have to survive the brutal environment and get off the planet to begin exploring the vast, procedurally generated universe. Just how vast is this universe? About 18 quintillion planets with different weather, flora, and fauna can be explored by the players.
What is amazing about No Man's Sky is the sheer amount of exploration you can do. It can get a bit lonely as the multiplayer experience is quite limited in the vastness of space.
But if traveling alone, building epic bases and settlements is your thing, then No Man's Sky will surely be your black hole. Oh, I forgot to mention they have giant space worms and massive space freighters in this game. And it supports VR too.
Raft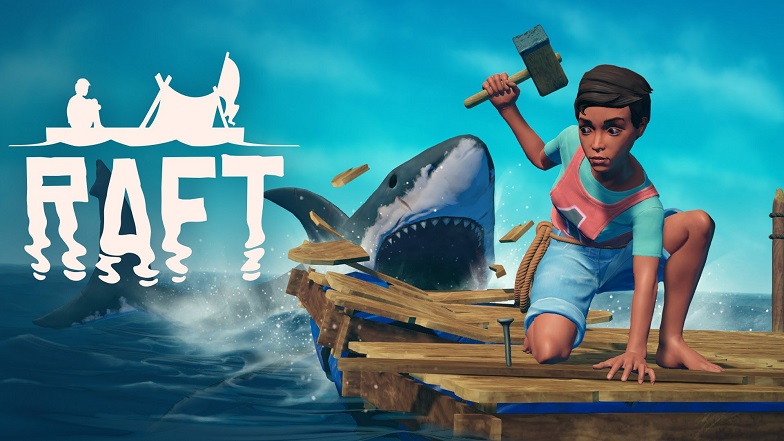 Most open-world survival games start with the player stranded on the beach, but in Raft, players are stuck on a floating piece of wood.
From there, the player collects ocean debris to upgrade the Raft and fend off shark attacks. You also have to survive in the vast ocean by hunting and crafting and eventually have enough materials to build your own floating piece of paradise.
Raft is a very interesting take on the survival genre since the setting is in the middle of the ocean. It is interesting to explore the underwater world too. And if you miss the sounds of the ocean, just listening to the ambient sounds of this game makes you feel like you are really near the beach.
Subnautica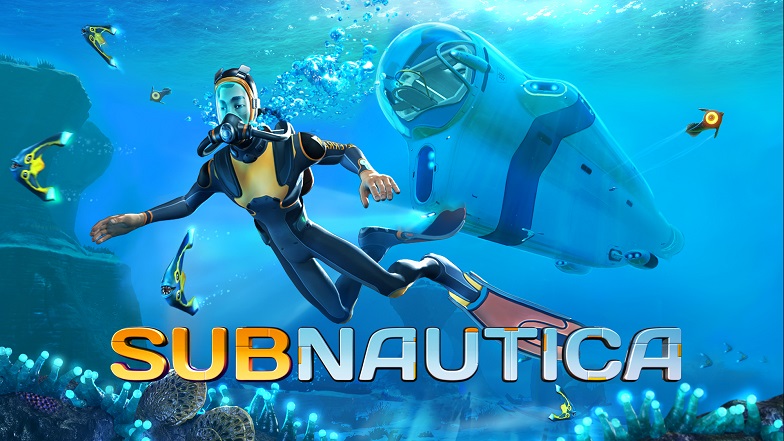 If Raft has players above the waves, then Subnautica is its underwater survival game version. In Subnautica, players explore an alien planet's deep ocean.
Players explore the safety of shallower depths but ultimately have to wander into the dark abyss to gather more precious materials. This game has horror elements built-in with strange-looking creatures that may surprise you as you manage your oxygen level and depth.
Subnautica is unique because of that strange feeling of being hunted as you explore the depths. The game does throw some pretty intriguing scenarios, even for players who have spent countless hours developing their gear and submarines. If you fancy a dive into the deep, then Subnautica won't disappoint.
Space Engineers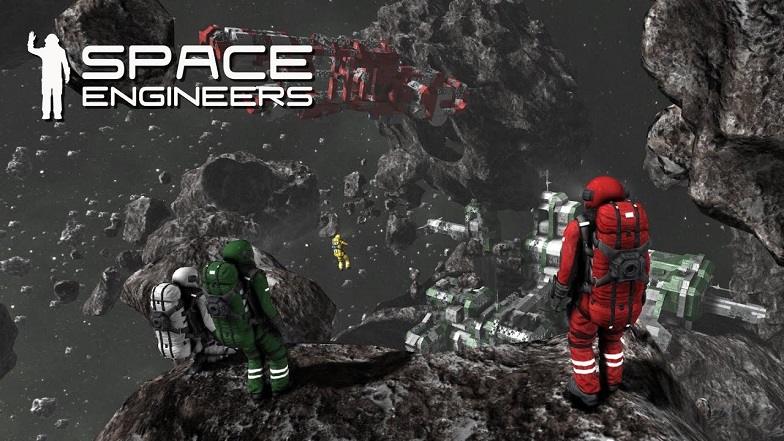 You would think that Space Engineers is just another one of those space survival simulations. Well, you are right, but that is just the start.
Space Engineers take the survival simulation genre a bit further with its complexity and beauty. You can create an interestingly vast space base or your dream starship. The visuals in this game will never cease to amaze me.
Adding to the complex building and stunning visuals is the fact that there is volumetric physics in this game. Every rock, asteroid, and even player has their own mass.
Since everything has mass, you can crash the spaceship you crafted for hours into a comet and destroy it. This combination of building and physics draws players into the game. So, if you love building spaceships part by part, then be part of the Space Engineers.
Satisfactory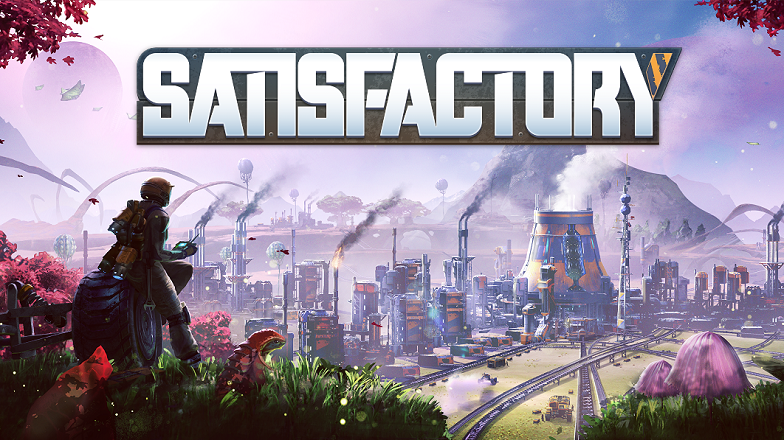 If Factorio and No Man's Sky had a love child, it would be Satisfactory. The visuals and player mechanics are similar to No Man's Sky, and the factory-building simulation gameplay is akin to that of Factorio.
In Satisfactory, players explore and build massive factories on an alien planet full of resources. And as with any survival game, the endemic species might want to eat you.
Satisfactory has a very polished gameplay mechanic. Being a handyman in a vast industrial complex is a thing, and Satisfactory makes it fun. Trust me; you will spend hours once you get into this game.
The Forest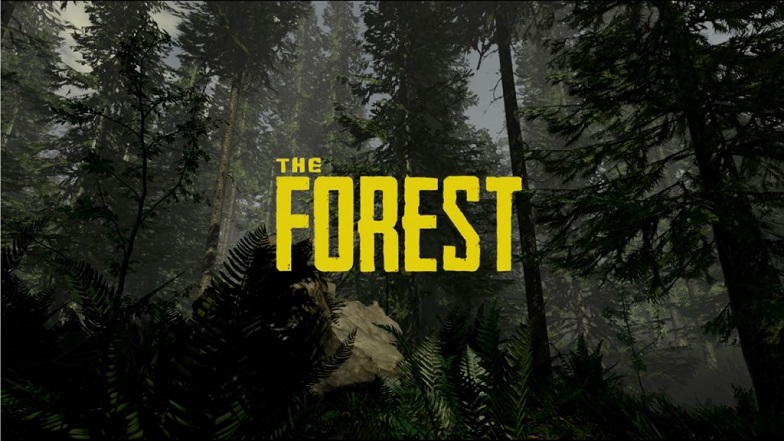 The Forest is a survival sandbox game that pits players against the elements as well as hordes of mutant cannibalistic humanoids.
Players start out as the lone survivor of a plane crash and scavenge materials to build a base and weapons.
During the day, you get to enjoy the visually pleasing world, but at night, you have to fend off cannibals. This game has a strong horror theme that is recommended only for mature players.
The Forest is an addictive game for those who enjoy survival games that have that thrill of something jumping out of the dark to get you.
It is gripping when the sun sets, and you do get a sense that something is out there waiting to pounce. I suggest playing this game with all the lights on.
Rimworld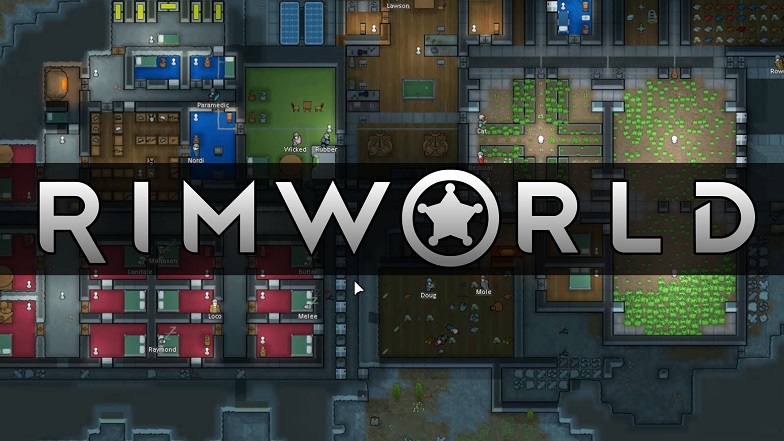 Rimworld is a 2D colony/city-building simulator that takes players to the outer edges of the galaxy (hence the name), where they have to establish a base.
The game is centered around exploration, crafting, and city management with the hope of gathering enough materials to build a spaceship and leave the planet.
There is also a combat element in this game where the colonists fight off pirates who try to seize their resources. It also has a rich character-driven story with your citizens having their issues and relationships.
The pacing in Rimworld is not as hectic as other survival games and can be good casual gameplay to kill time. Check out this game if you are in the mood for a sandbox city builder.
Cities: Skylines
SimCity was one of the original city-building sandbox games, and Cities: Skylines is its current reincarnation, minus the angry citizens and random natural disasters.
Cities: Skyline does not have a plot that gives players total freedom to build their ideal metropolis from scratch. Having no objectives or storyline can be a double-edged sword.
Some players may crave the unexpected hurricane or some angry citizens a rebellion, while others just want to design and create.
If you wish to be left alone to build the city of your dreams in peace, then Cities: Skyline is the perfect game for you.
Saints Row IV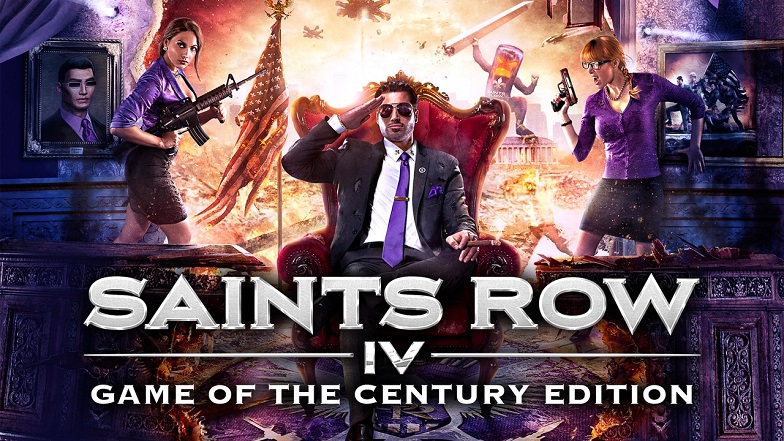 Saints Row IV is an open-world action-adventure sandbox game where the main protagonist is the leader of the Saints gang.
Through the game, players can explore the city of Steelport and take part in various activities, such as racing and fending off zombies and aliens.
Players get to also upgrade their characters by leveling up superpowers and acquiring all sorts of guns. How you go about completing levels is also totally up to the player.   
This game is wacky, and the main motivation for players is to cause as much mayhem as possible. As a parody game of the science fiction genre, this game will entertain even the most casual of gamers.
Elder Scrolls V: Skyrim Special Edition / Anniversary Edition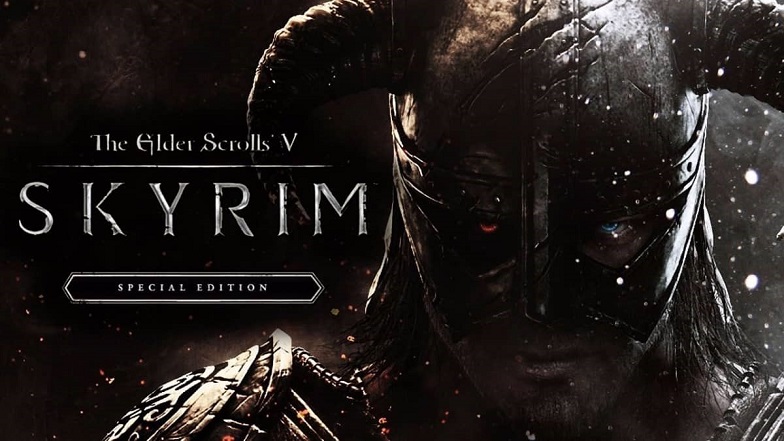 Can you believe Elder Scrolls V: Skyrim just turned 10? This role-playing open-world adventure game mixes sandbox elements with the Elder Scrolls lore and storytelling.
You start as an adventurer exploring the continent of Skyrim and take on things like dragons and lizardmen. It has base-building elements as well as crafting and hunting. It has a great story, and NPCs deliver the most memorable one-liners.
For the 10th year anniversary of the game, Bethesda, the video game developer of Skyrim, came out with a bundle of the remastered game and all the available content at release. They also added new quests and gameplay to keep things interesting for loyal fans.
Universe Sandbox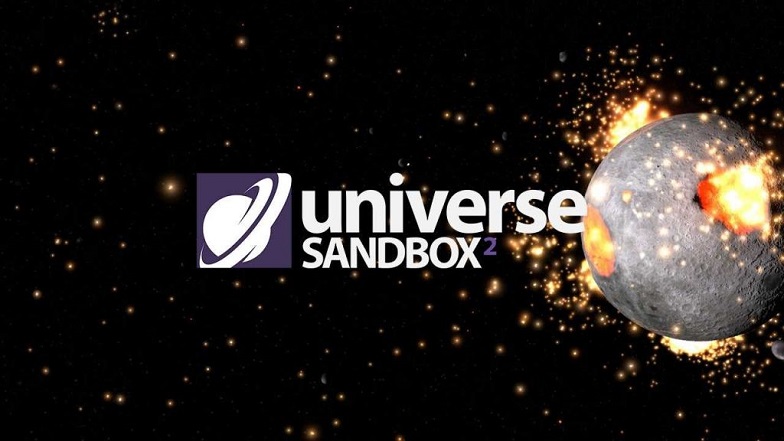 There is nothing more sandbox than Universe Sandbox, which is a physics-based game. While there is no objective or story, the whole point of the game revolves around gravity.
As a player, you get to tinker around with variables related to planet-forming. Get it right and see planets form. Input the wrong variables, and your planets explode into space dust.
Universe Sandbox is interesting as it emphasizes how gravity can affect even the smallest things. And with enough time, even space dust can become massive planets. This one is for the science fans in all of us.
Sims 4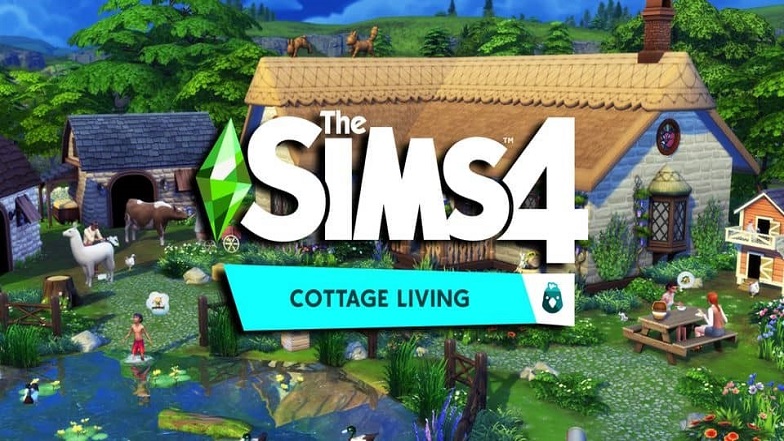 The Sims franchise needs no introduction, and the Sims 4 is the latest version of this social simulation game. This sandbox game lets you build characters, houses, and relationships of your "sims" while fulfilling objectives.
The Sims 4 has a number of different expansions, with Cottage Living being my favorite since it adds that English countryside element into this modern game.
After years of playing the Sims franchise, there is still something oddly satisfying about watching your sims walk around and live their daily lives. This is one game you can just sit back and watch life unfold.
Conan Exiles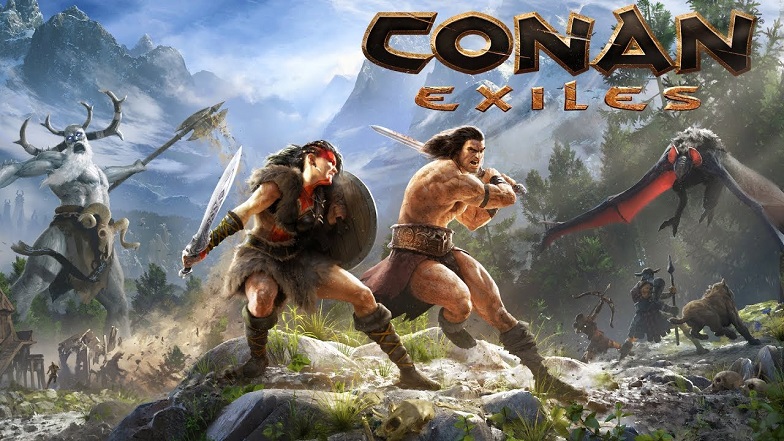 Most gamers would surely be familiar with the Conan Universe, and Conan Exiles is a game that takes players to this fantasy realm.
Conan Exiles is an action-adventure game where players battle mythical beasts as well as brutal elements to survive. Players can craft weapons, armor, and even cities as they wage war for resources. There is a 40-player multiplayer mode where you get to team up with fellow Exiles to conquer the world.
Conan Exiles is a must for fans of the Conan series. For those who want to experience living in the Conan Universe, then this is as close as you would get.
Totally Accurate Battle Simulator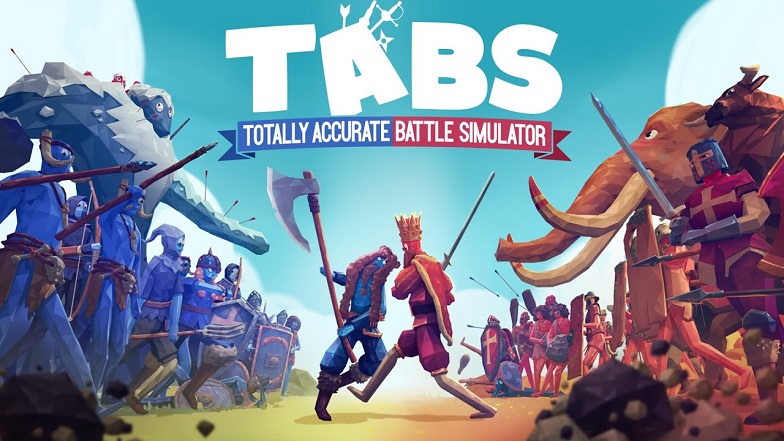 Battlefield 2042 is the serious mil-sim game on this list, and TABS, or Totally Accurate Battle Simulator, is the exact opposite.
In TABS, you pit army units against each other and see who wins. The armies can consist of warriors from all of human history to Norse Deities.
This rag-doll physics battle simulator can answer questions we have been wondering about since we were kids, like who wins in a battle of samurais versus the roman legions or how many archers are needed to take down a war elephant.
Well, Totally Accurate Battle Simulator may not be as accurate as advertised, but it does simulate battles in a wonky kind of way. This is one sandbox battle simulator you can play even with kids, as these are rag-doll warriors. So, which armies do you wish to fight?
Forza Horizon V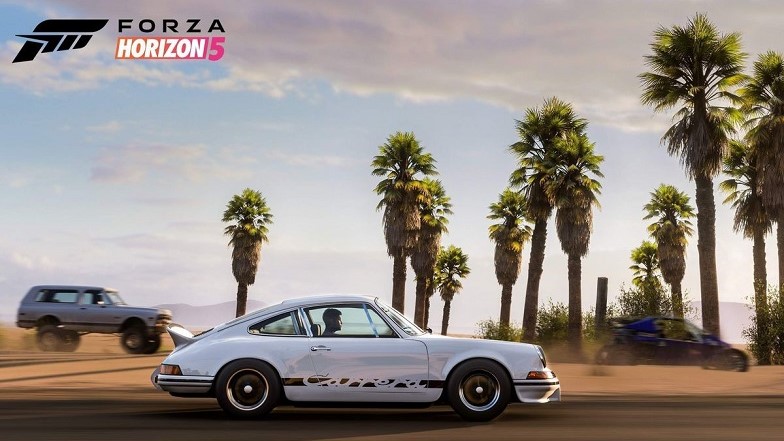 Forza Horizon V is a racing game set in the vast open wilderness of Mexico, where players get to traverse unique landscapes and seemingly endless roads.
While most racing games are linear, the open-world setting of Forza Horizon V gives players the freedom to create their own adventure experience. There are different racing modes available and many cars to drive and customize.
Forza Horizon V is a visually pleasing game. The game world is so beautifully rendered that just driving around doing nothing, in particular, is a satisfying activity. What more can you ask for?
Teardown
Teardown is a crime puzzle sandbox game that lets you plan and execute heists in whichever way you like.
Whether that's digging an underground tunnel to smashing a bulldozer through walls, Teardown will let you do it.  The only goal in Teardown is to pull off capers in the fastest possible time.
Teardown is challenging and engaging with the seemingly endless ways you can approach your heists. Plans do go sideways, and it's fun to re-do everything and make it better. Murphy's law does come up often in this game which adds to the fun of it.