The 11 Best Relaxing Games on Steam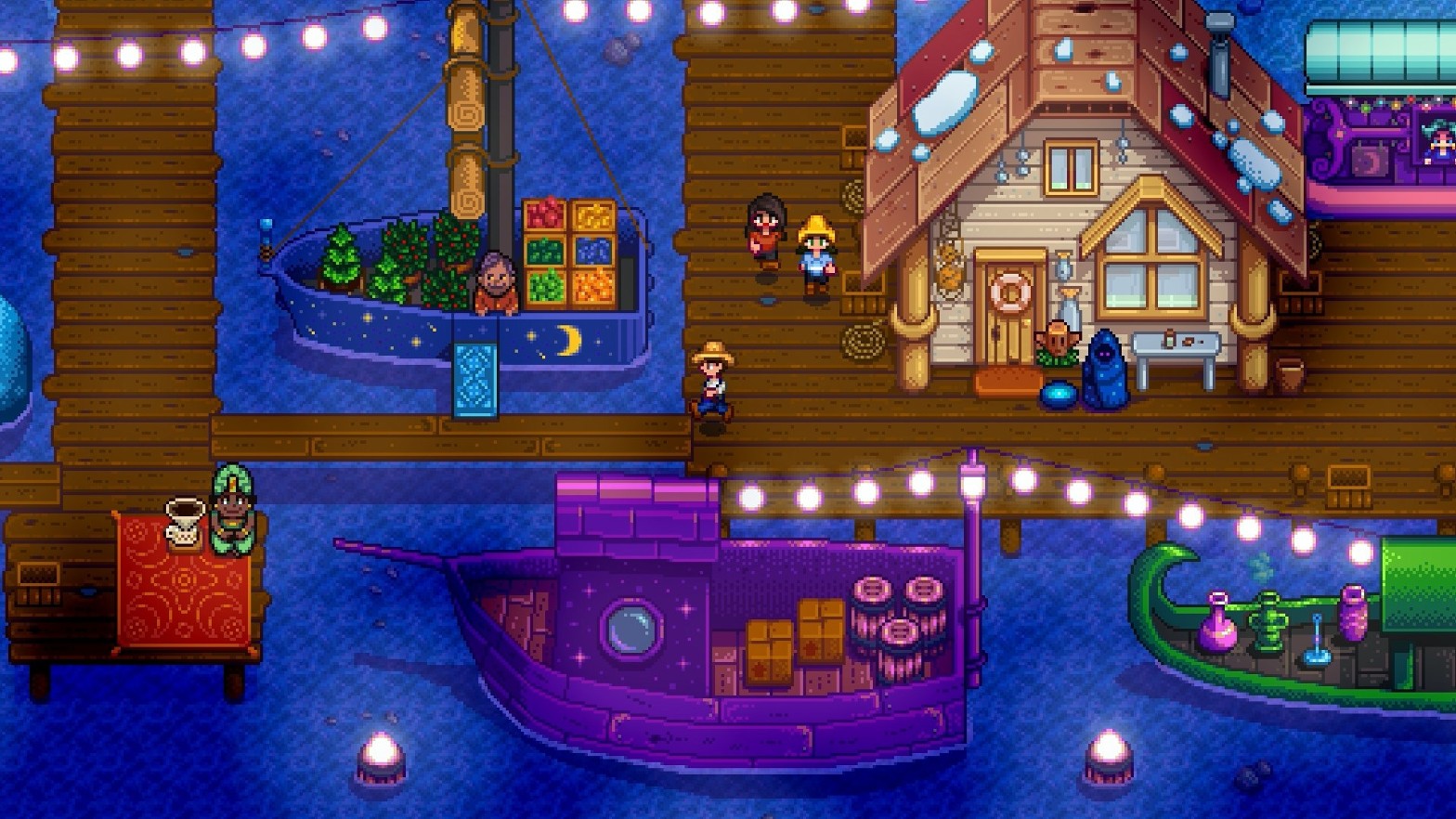 Image credit: ConcernedApe
There are loads of relaxing games you can find out there, but we are here to show you only the best ones you can play on the Steam platform.
The list will be ranked in no specific order and will contain games from different genres, such as simulation games, RPGs, farming games, adventure games, and much more.
Here is our handpicked list of the 11 best relaxing games on Steam, so make sure to keep scrolling to the end until you find the perfect game for you.
Unpacking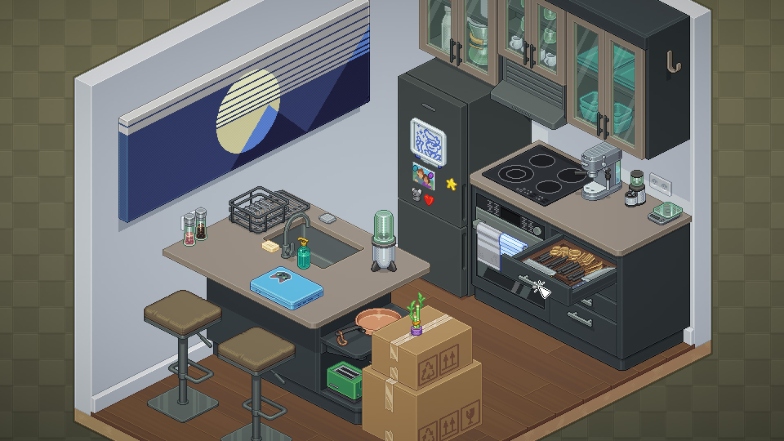 Unpacking is a puzzle video game that provides players with a zen type of environment. The gameplay is simple: you just have to drag and drop items in rooms around the house.
You will have to empty what seems to be endless boxes filled with things of the protagonist. Some items have designated areas where they should be placed in.
The challenge here is to figure out where exactly each item goes. Once you have completed the room, you will get a snapshot of it, and the picture will be added to your photo album.
The game has a total of 8 stages which signifies the 8 stages of the life of the female protagonist. What makes the game great is the fact that it is not only just a game where you have to unload boxes and organize shelves.
It gives you a story of a girl who grew up to be the person she is today. Strange as it may seem, you get a grasp of who she is just by unpacking her belongings.
Overall, Unpacking offers great environmental storytelling and a relaxing gameplay that will surely be your pick-me-up after a bad day.
Stardew Valley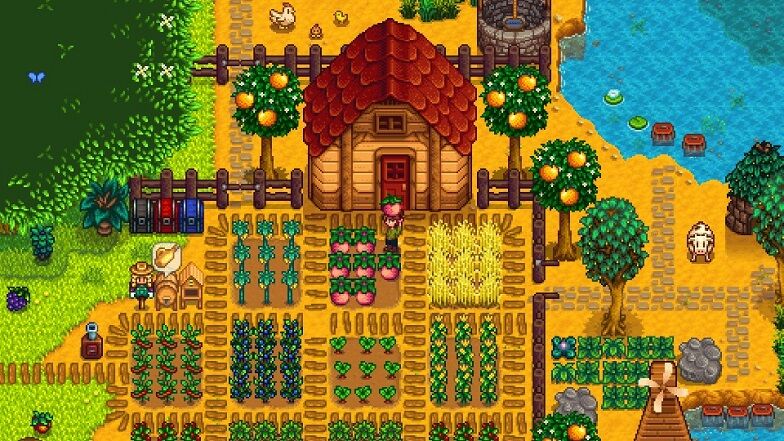 You inherit your grandfather's farm and move to Pelican Town to start a rural life. You don't have any experience or knowledge when it comes to managing a farm, let alone animals.
Firstly, you will have to meet everyone in town. From then on, they will be providing you with tasks that will reward you with either money or items.
Initially, making money might seem difficult, but as you put more hours into the game, you won't really have to struggle with income as you get an abundance of it from selling your matured crops or dairy products from animals you raise on your farm.
One of the best aspects of this game is the fact that you can design your farm however you want.
There is no limit to how many crops you can plant or animals you can raise. You can even marry one of the townspeople and have offspring!
Stardew Valley is an RPG game that provides players with a relaxing, feel-good mood. From its music to its atmosphere, it is the type of game where you can heal and escape from your stressful everyday life.
Garden Paws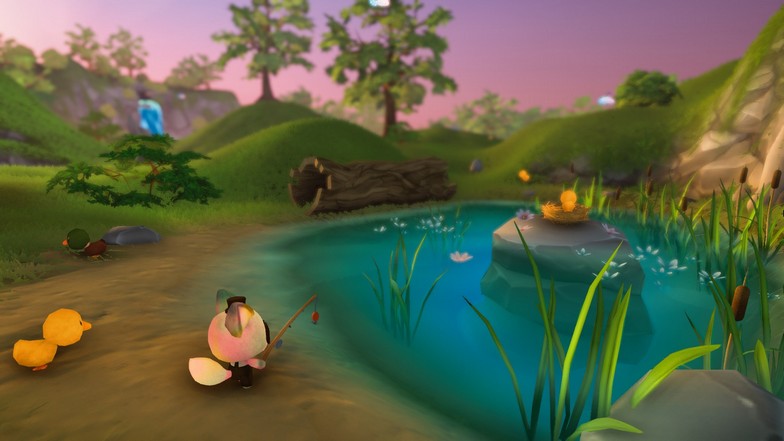 I think we can all agree that farming simulators provide a very relaxing environment to their players. Garden Paws lives up to this. Being a co-op game in 3D, everything is a lot more realistic. You play as animals managing a farm.
Crafting is one of the most essential aspects of the game. Most of the things you need for your house and workbenches require crafting. Gathering resources while exploring the island makes it worthwhile.
Players have the option to open a shop just outside of their house to sell things or food and generate income. The fastest way to earn money is by selling flower bouquets, as crafting these would only require paper and flowers.
Since the game is in 3D, how the sun and moon rotate is similar to real life. When the day is close to an end, you can enjoy a beautiful view of the sunset. It is a romantic sight to see, especially when you are playing with your significant other.
Dinkum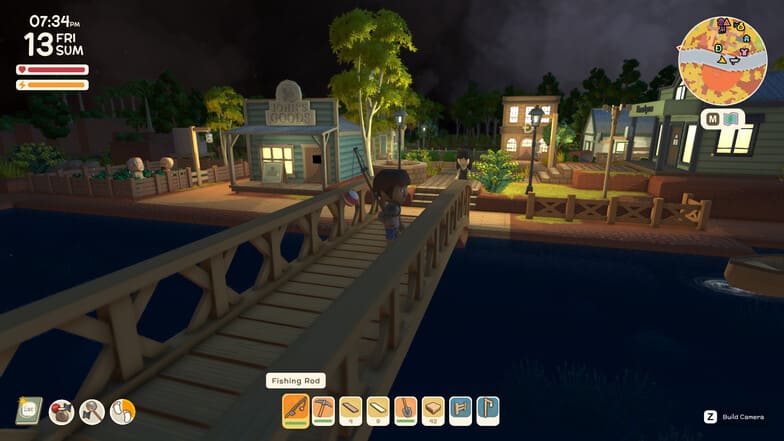 Dinkum is a farming simulator that can be played with up to 4 friends. If you're a fan of Animal Crossing, playing this will give you the same vibe.
What's unique about this game is that instead of starting as a mere farmer who moves into a new town, you start the game by arriving at an island that basically consists of deserts and forests.
Being one of the first settlers on the island, you will have to make a town out of all the resources you have to attract new residents.
You will notice that people living there mostly live inside tents. The more you build the town, the more people will come to reside on your island.
Exploration is enjoyable, especially since you have a mini-map in the upper right corner of your screen. This helps you navigate around the island easier.
You can obtain licenses within the game to further improve your skills. These are acquired using permit points. A few of the many licenses in the game include hunting, mining, and fishing. Permit points can also be used to buy items in Trader John's store.
The game has quite realistic mechanics that you won't want to miss.
Spiritfarer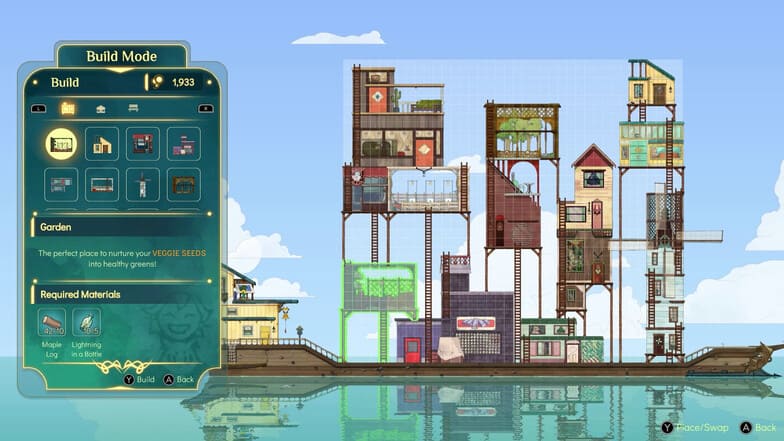 Spiritfarer is a game that takes you on a scenic adventure where you play as Stella, who is on a job to help spirits complete their unfinished business before they move on. Accompanied by your pet cat, Daffodil, you must guide spirits through the Everdoor, which is the gate to the afterlife
The spirits in the game are in the form of different types of animals. As you set sail on your ship, you will meet them little by little during your voyages.
You will have to collect materials in order to build and improve your ship, as well as provide spirits with the basic necessities they need.
Once a spirit joins your ship, he/she will have a designated room with a design that is based on the spirit's personality. You get to learn more about their backstories as they get comfortable with you.
When you send them through the Everdoor, you are left with a spirit flower that is a remnant of the spirit.
Spiritfarer is a very relaxing game with a very beautiful story that will surely move its players.
Townscraper
Townscraper is an addicting city-building masterpiece that provides a relaxing atmosphere. The gameplay is simple: you just have to point and click blocks, one piece at a time. 
The game actually presents exquisite details if you pay more attention to it. You might see birds scattered and flying around after putting a few pieces in.
This would mean that they were previously occupying the area, which is unexpected. You'd even see plants and benches around, which adds up to the overall design of the houses.
You have over 10 colors to play with. You can either build your city as a colorful one or just stick to one theme. Everything is entirely up to you!
My Time At Portia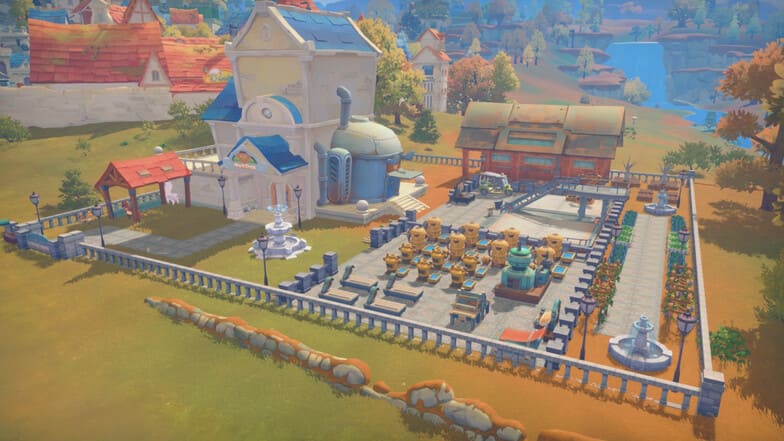 My Time at Portia is an RPG simulator in 3D that takes place in a post-apocalyptic scenario. You play as a character who inherits your father's workshop in the city of Portia. The game centers on how you rebuild civilization after it was destroyed.
Since the city has no fixed areas yet, you discover more areas of it as you explore the city further. Your first order of business is expanding the city.
Next, you will have to upgrade your farm or workshop to progress with the story. Eventually, you will be able to perform upgrades, as you dedicate more hours to the game.
What's good about this game is you have access to new skills and can actually specialize in a variety of them. You are not required to choose only one skill, but you can slowly expand your abilities.
Affiliating yourself with the people residing in Portia is also an essential key to the game's story. You will have to do missions, and completing them is a way to earn money.
My Time at Portia is another game to add to your list if you want to de-stress.
Forager
Forager is a 2D open-world pixel game all about mining and crafting. Exploration plays a big part in the game since you will need to transverse through the place to gather the resources needed to craft your basic necessities.
You can purchase land to expand your map and discover new places. You won't have to worry about the scarcity of resources because after mining one resource, a new one will spawn.
Your character levels up as you go. The higher your level is, the more skills you unlock. This game offers over 60 unlockable skills and items. A favorite is the mining rod which allows you to shoot resources for easier foraging.
The game gives you the option to choose which ability you would like to specialize in. You can choose to become a gatherer if you enjoy exploration and looting, or you can pick an adventurer instead if you enjoy raiding and fighting more.
Aquarium Designer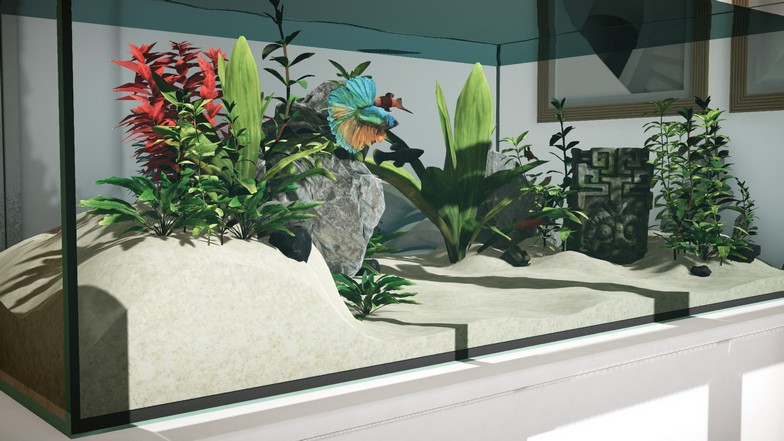 Aquarium Designer is a calm and relaxing simulation experience where you work as a professional whose main job is to design aquariums. 
In Campaign mode, you will be assigned jobs wherein certain requirements would need to be met in order to finish that job.
Creativity is not only a requirement, but you must also be meticulous about the details. There might be times wherein you just have one more item on your checklist, and you just can't seem to figure out what it is. Believe me, that's part of the fun.
The most enjoyable part of the game is, of course, the My Aquariums mode, where you can build and design your own aquariums in any way you like.
You can choose between Casual or Realistic play modes. Realistic is the one you choose when you want to get a feel of how managing an aquarium would feel like.
Your tank gets dirty over time, and your fish gets hungry. Since it's real-time, you will have to watch over your aquariums from time to time.
Aquarium Designer is the type of game that allows your imagination to flow while you visualize and execute the perfect aquarium for you or your client.
House Flipper
House Flipper is another simulation game that puts your innovative mind to the test. Imagine going into worn-out houses full of rubbish and dirt. You will have to turn the whole place upside down into something of value in order to sell them for profit.
Before you start buying and remodeling houses, you will first need to earn money by taking on jobs that require you to clean a house. After you earn enough money to buy a house, then you can start refurbishing.
While on the job, you will see your tasks on the right side of your screen as well as the progression. When your progress reaches 100%, this means that the job is done.
When there are things that the house requires, you can use your tablet to buy them from the shop. This, of course, will cost money, but it's all part of the process to make the house of value.
House Flipper is a great stress reliever, especially for people who enjoy laid-back games.
Cozy Grove
Cozy Grove is a game that will definitely warm your heart. You play as a spirit scout whose main task is to help spirit bears around you move onto the afterlife.
To do so, you will have to perform quests such as crafting items or even finding items for the bears. Certain memorabilia will help them remember moments in their lives.
Most of the time, you will find yourself getting so attached to the game's cute characters that when they leave, you'll miss them. However, you won't feel that void in your heart since you still get quests from bears that have moved on from time to time.
You only have 100 days to complete the game, which is more than enough for everyone to cross to the afterlife. How you will utilize the 100 days will entirely be up to you.
You can focus on the storyline, uncovering the stories of each bear. Or you can choose to decorate your island as you please, achieving that relaxing satisfaction this game offers.