The 15 Best Anime Games on Steam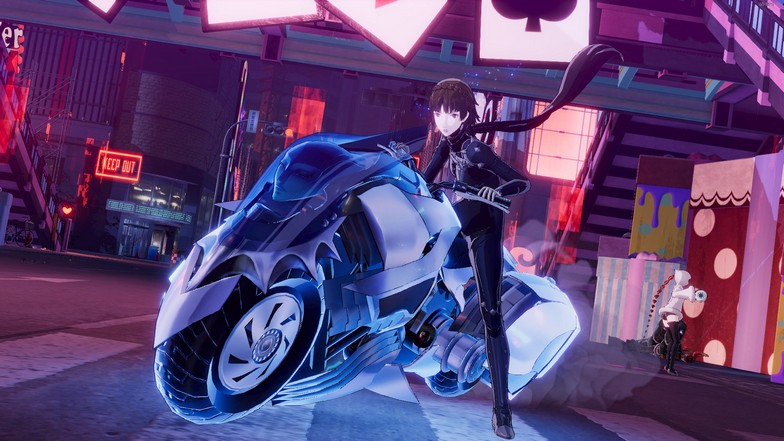 There are countless anime games available on the Steam platform, and the list will keep growing as more and more games get ported or get released on the PC. In this blog post, we will tackle all the best anime games on Steam.
It will include classic games remastered like Ni no Kuni, legendary titles like Dragon Quest XI S, and everything in between.
We're rounding up a massive list of the 15 best anime games on Steam, and it will include a few series as a few franchises have more than three great games to their name.
Before we get to the list, we need to classify anime games as different definitions are often used.
The definition of "anime games" has been used a lot in different conversations with different meanings. People usually call games "anime" if there is any animation used. Whether it is Western-style or Japanese, they still call them anime games.
However, this list will only contain anime games based on the definition "cartoon made in Japan." Animation in Japan has a distinct art style, which is considered to be the anime games. However, games like Final Fantasy are JRPGs that are different from the cartoonish anime we typically see from shows.
This list will not contain games like Final Fantasy and Helltaker but instead focus on games similar to Dragon Quest, Persona, and games alike. The definition is highly controversial, and the list will become too long if we use the definition loosely.
Code Vein
If you are looking for a great challenge, Code Vein is probably the best choice on the list. The game is inspired by the Souls series (Demon Souls, Dark Souls, Bloodbourne, and Elden Ring) since it was also published and developed by Bandai Namco.
Code Vein has a lot of customization options like any of the Souls series games, but what sets it apart is its characters. The difficulty level is also challenging, but the co-op mode makes it more casual to play with a buddy. It is nice to have the option for this type of game.
While Code Vein does not have the atmosphere of what made the Souls series great (constant fear of dying because of the unknown), the game still has its strengths in character development while mirroring Demon Souls' gameplay.
Atelier Series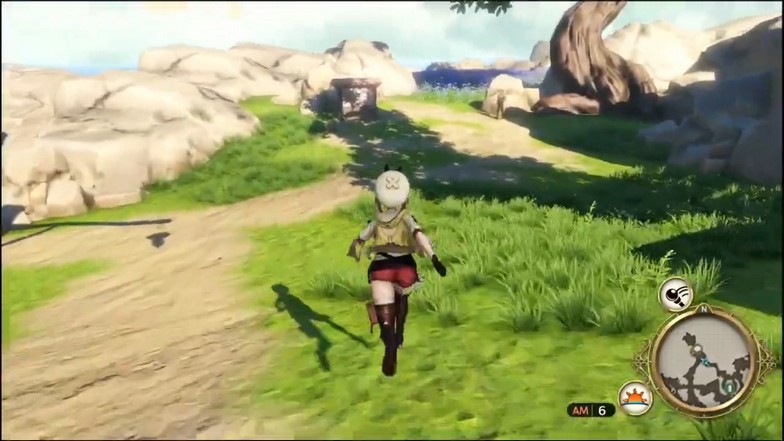 The Atelier series has a ton of games tied to its franchise. It all revolves around the same elements that make the game unique. You explore the open world, looking for materials used for alchemy. These materials are used to synthesize objects to create food, items, tools, weapons, and accessories commonly found in JRPGs.
There are many customization options, and it also pushes you to explore the vast world on every Atelier game you play. The characters are joyous and humorous, making it a feel-good playthrough every time you progress and learn about each character's development.
It is a wholesome series that has been around since 1997, and there are many games to choose from. You can start with games like Atelier Ryza, Atelier Lulua, or Atelier Sophie. Each series are different from the other but shares the same elements as any Atelier game.
Some of them have sequels, but the main protagonist is always included in each title. You can freely start with any title except for the sequels.
Persona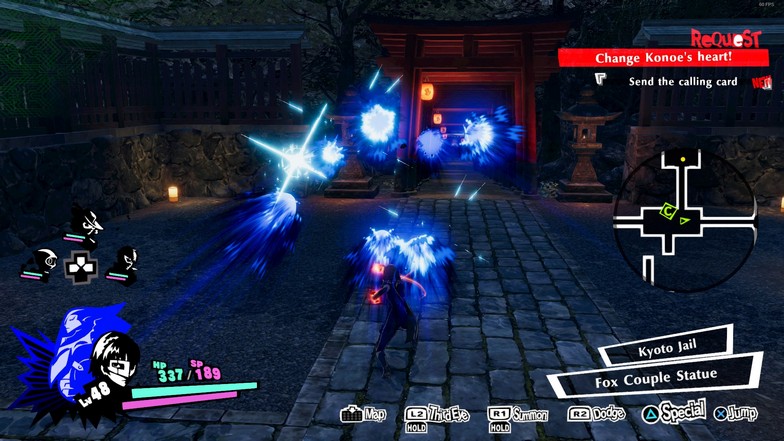 Persona is arguably the best anime game out there. It has one of the highest-rated video games of all time with Persona 5. It was so well-received that it stemmed their first-ever sequel on any Persona game in the series after two decades.
Persona's unique features always involve students as the main cast. You develop social links with the characters you encounter throughout the series, and you can even have romantic interests in the game.
As for the gameplay, it would be your regular JRPG with its own distinct style, as you battle using your Personas in the human psyche of others. If you are a big anime fan, you will definitely enjoy Persona 4 Golden and Persona 5 Strikers, which are currently on Steam.
Persona 5 Strikers is a sequel to Persona 5, so you would have to play Persona 5 first before playing it. However, Persona 5 Strikers is sort of an experimental game as it switched from its usual turn-based RPG to a hack-and-slash game. The stories are still captivating and engaging, with a lot of plot twists.
Dragon Ball Z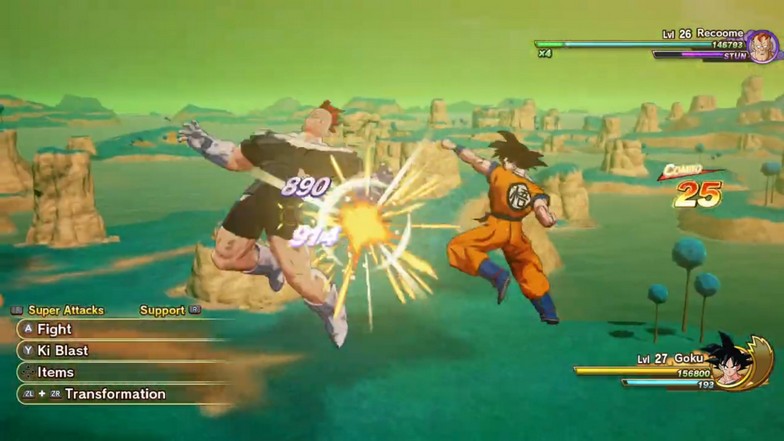 Dragon Ball Z is probably the most influential anime of all time. From its success, there have been countless Dragon Ball Z games released since the 1980s.
There are a few games to choose from which have different gameplays – Dragon Ball Z Xenoverse, Dragon Ball Z Kakarot, and Dragon Ball FighterZ. All of them are great, especially to fans of the anime series.
Dragon Ball Z Xenoverse and Dragon Ball Z Kakarot is an open-world fighting game where you are free to explore the Dragon Ball universe as you fight against other characters in the series. Dragon Ball FighterZ is a 2D fighting game where you duel against another player using your favorite Dragon Ball Z characters.
All three of them are great, but it depends on which genre you would prefer to play.
Ni no Kuni: Wrath of the White Witch and Ni no Kuni 2: Revenant Kingdom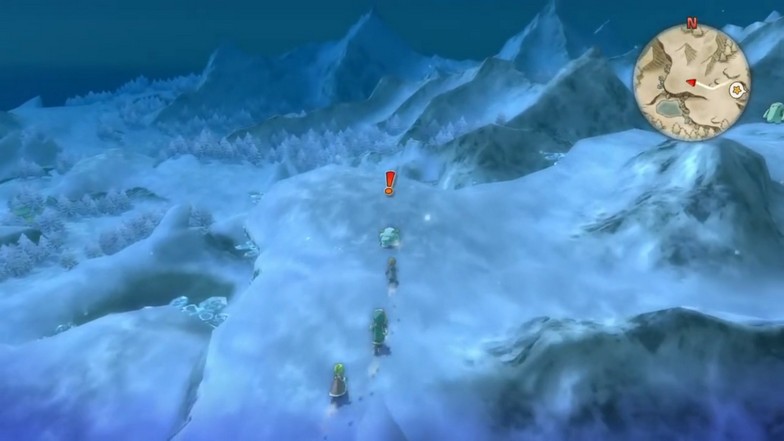 Ni no Kuni's series is inspired by the works of Hayao Miyazaki from Studio Ghibli. The developers are also from Studio Ghibli and published by Bandai Namco. The first game in the series is a turn-based JRPG, while the second one takes you to a classic tale with the whimsical aesthetics you see from Studio Ghibli films.
Ni no Kuni: Wrath of the White Witch is a remaster of the 2011 version released on the PlayStation 3, while Ni no Kuni 2: Revenant Kingdom is a great sequel that followed seven years after.
If you are looking for a wholesome, feel-good JRPG, the Ni no Kuni series is the best way to start. It might feel like a kid's game to some, but you can try other JRPGs on the list if this is not your type of game.
Doki Doki Literature Club
Doki Doki Literature Club is the only free game on the list. It is a short game that caught the attention of everyone for its immersive visual novel gameplay. Without giving out any specific spoilers, expect a lot of twists as the game plays around your emotions.
Visual novel games are based on story-telling, which involves a lot of reading. The dialogues are engaging as well as the colorful characters you meet in the game.
Doki Doki Literature Club should be a fun experience for all anime lovers out there. Since the game is free, it will be easy to try it out. Make sure to check out all the secrets as you are in for a surprise.
Legend of Heroes: Trails of Cold Steel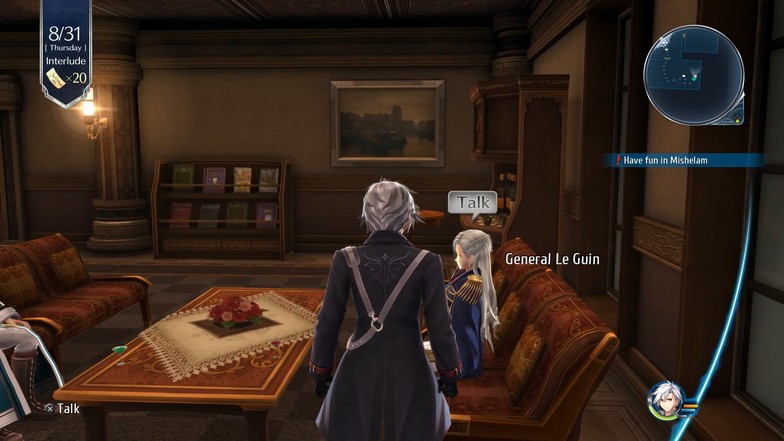 The Legend of Heroes: Trails of Cold Steel series is probably the most challenging game here. It is not challenging because of the gameplay or progression, but it is challenging because of the time you have sink throughout each game.
The series boasts a whopping average of 60 hours of gameplay for each title. There are four games in the Trails of Cold Steel series alone, and there are a ton of other games in the series that connect, but not necessarily mandatory to play it all.
However, you can still start the Trails series with Cold Steel and finish the four games. If you want a more hardcore experience, you can try this order.
The Legend of Heroes: Trails in the Sky
The Legend of Heroes: Trails in the Sky SC
The Legend of Heroes: Trails in the Sky the Third
The Legend of Heroes: Trails from Zero
The Legend of Heroes: Trails to Azure
The Legend of Heroes: Trails of Cold Steel
The Legend of Heroes: Trails of Cold Steel II
The Legend of Heroes: Trails of Cold Steel III
The Legend of Heroes: Trails of Cold Steel IV
All of these games are available on Steam.
Clannad
Clannad is another visual novel on the list. It is based on the Clannad anime series that broke won the hearts of many. You experience it thoroughly with the fantastic visuals in their video game version.
While the game might cater to the fans of the anime series, it is also a great way to start if you have not watched the series yet.
Catherine
If you loved the Persona series, Catherine is another game you should try out. It is from the same makers (Atlus). The game was released in 2011 on the PlayStation 3, and it only made its way to Steam in 2019.
It follows the same path as the Persona series with different gameplay. It is more of a puzzle and mature-oriented puzzle game with a ton of animations. However, the story elements are quite controversial as it heavily objectifies women. The game tackles mature topics bravely.
The game's twists are a classic signature of Atlus' games. You should give the game a shot if you are a fan of JRPG games in general.
I am Setsuna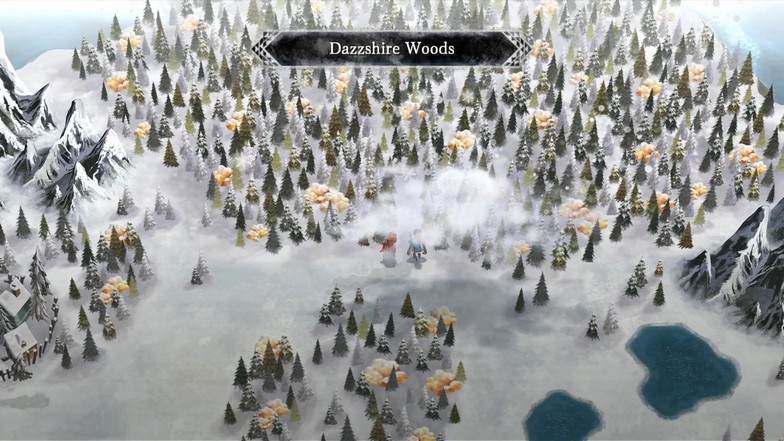 I am Setsuna has been marketed as a mix of Final Fantasy X with the gameplay of Chrono Trigger. Those are some tough shoes to fill, and if you put I am Setsuna up to those standards, it may disappoint you a little bit.
That does not mean that I am Setsuna is a bad game. The game has visually aesthetic graphics with a great storyline. It breathes new life to the JRPG genre as it brings the classic elements from previous titles back.
The reviews from the masses have been critical on how the game was branded to the all-time classics. Nevertheless, without those expectations, the game is generally good.
Scarlet Nexus
Scarlet Nexus is one of the newest entries on the list. It is more fast-paced because it is an action RPG instead of the traditional turn-based JRPGs. Its greatest strength is its combat system which has unlimited replayability.
With the discovery of a psionic hormone in the human brain, humans now possess extraordinary sensory abilities. The game draws similarity to the Astral Chain game on the Nintendo Switch as it uses the same plot elements.
The fluid combat system and unique art style mix well with the amazing soundtrack and story. The dual story experience adds more replayability as you can experience the playthrough in two different ways.
If you went on an anime game marathon and want a switch from your typical JRPGs, Scarlet Nexus is definitely the best choice for a change of pace.
Tales Series
There are a ton of games in the Tales series. However, not everything is available on Steam. Some of the great titles made it to the platform, such as Tales of Berseria, Tales of Arise, Tales of Zestiria, Tales of Vesperia, and Tales of Symphonia.
Each game is independent of the other, so you do not have to play them in order. You can start with any game you want. Tales of Berseria and Tales of Zestiria are connected to each other with different timelines. The connection is just fun to think about, but their story is still independent.
All Tales games are action RPGs but have the psyche of turn-based JRPG combat systems. It is not as fast-paced as other action RPGs like Scarlet Nexus, but it is unique in its own real-time combat system.
Each Tales game has a unique and compelling story. Some of its core features include its combat system, item and equipment customizations, cooking, recurring characters, and even some collaborations. The Tales series is definitely a good starter for anyone new to JRPGs or ARPGs.
Dragon Quest
A few Dragon Quest games are available on Steam, but only two games are probably worth your attention. They are Dragon Quest Builders 2 and Dragon Quest XI S: Echoes of an Elusive Age.
For Dragon Quest XI S: Echoes of an Elusive Age is an instant classic. It turned out to be one of the greatest Dragon Quest games of all time. Do not be fooled by the "XI" as you do not need to play the other games of the series to enjoy this gem.
This title is the last entry in the series from creator Yuji Horii, character designer Akira Toriyama, and composer Koichi Sugiyama. It is a beautifully made game where the game challenges you at the perfect pace of story and progression.
The turn-based combat system is basic enough for new players to enjoy and has enough customization and tactics for experienced players who are used to the Dragon Quest games. The gameplay and graphics are modernized to the new generation but still maintain its core art style from its previous predecessors.
Dragon Quest XI S is definitely the best choice if you want to smash hundreds of hours on a JRPG. The difficulty can be customized to your liking, which can add a ton of replayability to the game, especially if you aim for 100% completion.
For Dragon Quest Builders 2, it is also a standalone experience. You do not have to play the first version to play this game. Dragon Quest Builders 2 is exactly as the title sounds. It is a block-building RPG game where you explore, harvest, build, and battle in a single-player campaign.
You can compare it to games like Minecraft but with an exciting twist. It will open up your creative mind while you explore the open world and learn how expansive the world is. The amount of content is endless. You can also enjoy the 4-player online sandbox mode with other friends.
Steins Gate: My Darling's Embrace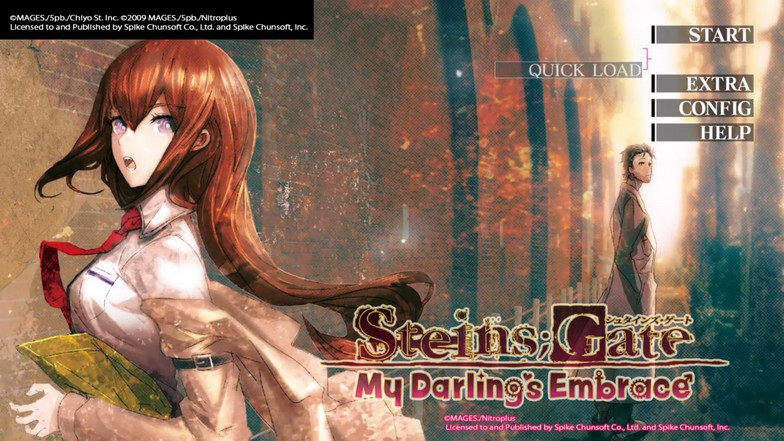 Steins Gate is another visual novel based on the popular mind-boggling anime series. However, this title is a slapstick romantic comedy game as you go through an alternate timeline considering "What if" scenarios with your lab members.
You start as the main protagonist, Rintaro, and answer calls from your phone and make everyday life decisions as you create your own story.
This is quite a niche choice on the list because it is only appealing to those who watched the anime series. Watch the series and see if it is your cup of tea. If you cannot get enough, this game is worth every penny.
Phoenix Wright: Ace Attorney Trilogy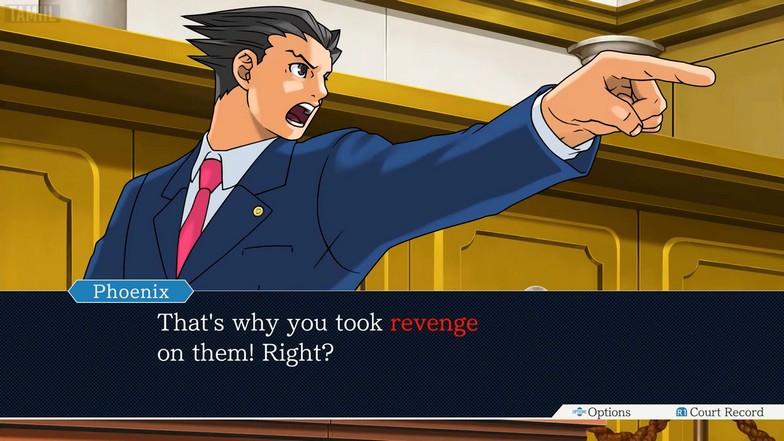 The Phoenix Wright series is one of Capcom's finest franchises. The whole trilogy was released on Steam, and this timeless game ages like fine wine.
Experience the whole courtroom experience as you battle to save your innocent clients and bring justice. The game will always make you think as you solve all the mysteries on each case handed to you. Characters are abundant with their own unique backstories that can make you change your mind.
It is definitely a good exercise for your brain when you read through countless dialogues. It is also fun to watch back and forth banters between lawyers. This trilogy is a truly exhilarating experience.