The 12 Best Building Games on Steam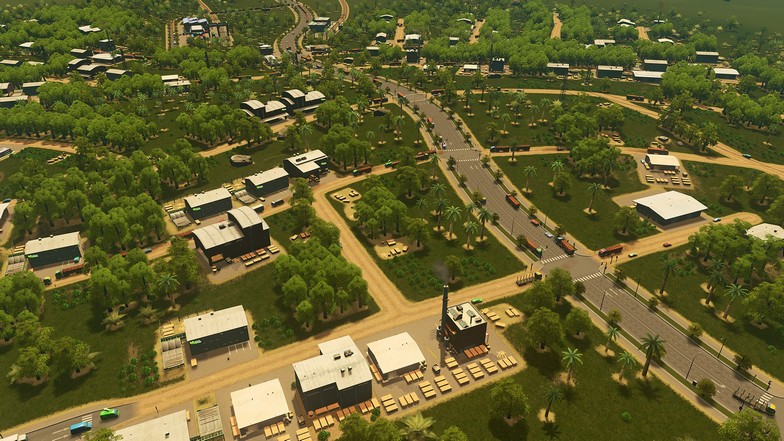 Image credit: Paradox Interactive
Games where you have the ability to create anything from scratch really stretch out one's creative mind. There are tons of games with base-building elements, but their gameplay can be way different from one another.
Genres such as survival-crafting, real-time strategy, and simulation come into mind. However, this list of the best building games on Steam will focus more on games where base-building is its main feature.
These kinds of games will always showcase their building aspect and offer more content to people who enjoy building games.
The best example would be comparing a game like Terraria or Valheim to The Sims or Cities: Skylines. Terraria and Valheim focus more on exploration and crafting, while the Sims or Cities: Skylines allows you to focus mainly on building stuff.
Sims 4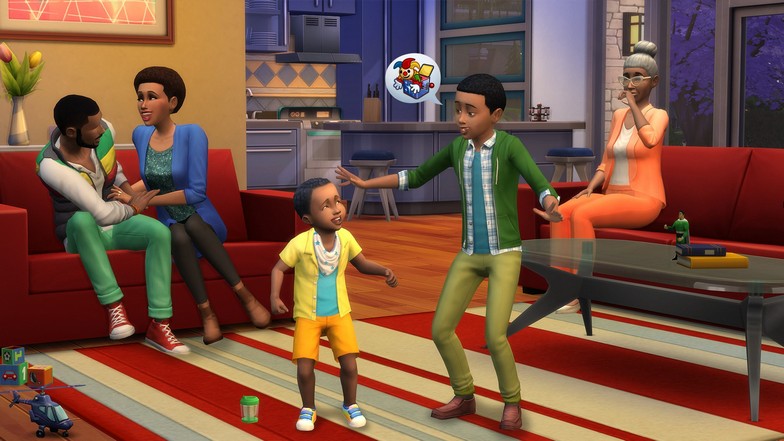 Sims 4, based on the pioneer of simulation games: Sim, is one of the best life and building simulation games out there.
Developed by Maxis, the game was released in September 2014. Using its usual world creation formula, Sims 4 allows players to play with life using their own created characters.
Only bound by imagination, the player can customize every aspect of their character from looks, skills, outfit, career choice, and most especially, their homes.
It is without a doubt that the most engaging and time-consuming part of Sims 4 is your home creation. Players are given free rein in choosing what kind of home they want to build from the structure up until the finishing details of the house.
All kinds of trees, plants, and outdoor fixtures can be used to make your own ideal garden or forest. Outside house construction, you can live as your character and build your own life in the game. Sims 4 is a must-buy for anyone looking for building games.
Raft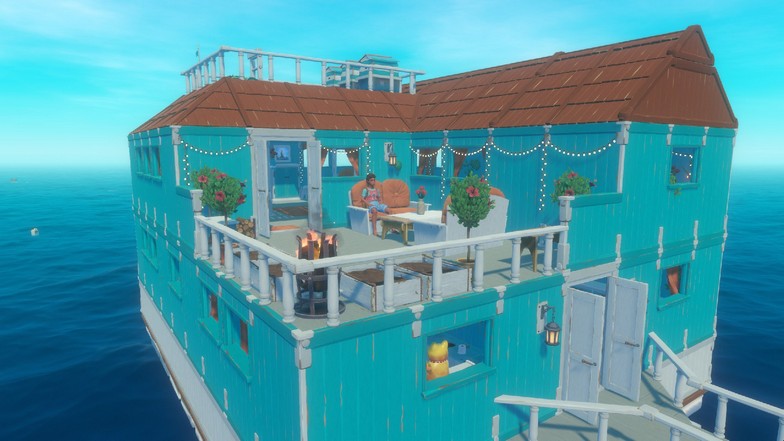 Raft is an exciting adventure-based building game that has you surviving the harsh environments of the open sea while scavenging for needed food and materials.
Developed by Redbeet Interactive, the game was released in May 2018 and has enjoyed positive reviews from critics and users. The game is playable solo or multiplayer through an online co-op where you must work with each other to survive all dangers the ocean throws at you.
Raft leaves you on a plain raft lost at sea, and you are only left with a hook to catch debris that would be needed to craft and build. Using materials salvaged, the player can expand their rafts and turn them from a simple piece of the wreck into a floating mansion.
Raft also requires you to defend your newly crafted home from different kinds of adversaries like sharks.
The game will satisfy your sea-faring cravings whilst giving you opportunities to stretch your creativity to build your own floating fortress. It is highly considered to be one of the best indie games on Steam too.
House Flipper
House Flipper is a refreshing building simulation experience that gives the player an opportunity to be a one-man renovation machine.
Developed by Empyrean, the game was released in May 2018 and was very much appreciated by both players and critics. House Flipper is a single-player game that drops the player off with no money and only construction skills and tools needed to do odd jobs for resources.
After saving enough money, the player can then start buying used houses that they can fix up and then sell for a profit.
House Flipper is all about flipping houses which means you need to repair whatever problems a house has and then remodel it into something worth selling.
Demolition and construction are all done in first-person view, which makes the game intimate and very personal.
This is experienced by you smashing down walls with your sledgehammer and then building around with your own hands. House Flipper is a casual and relaxing building game that lets you blow off some steam on old dirty walls.
RimWorld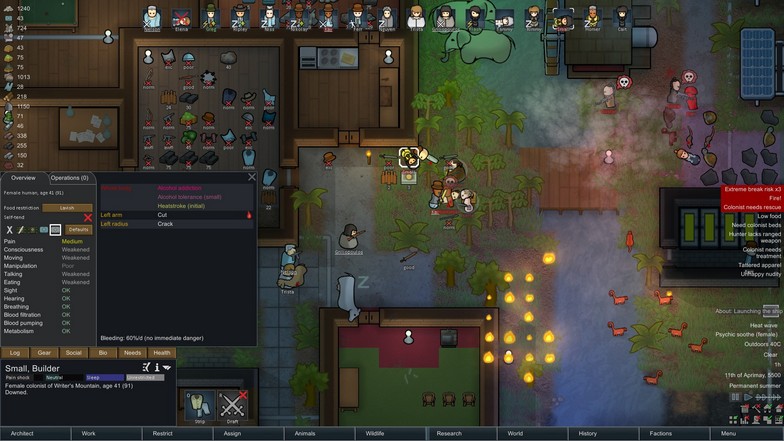 RimWorld is a colony-building simulator that is based on a sci-fi universe of monsters and prosthetic limbs. Developed and published by Ludeon Studies, the game was released in October 2018.
Tagged as a base-building survival game, Rim World starts the player's adventure in a randomly generated world where an integrated AI storyteller will narrate your survival story as the game progresses.
An adventure in RimWorld starts off with three survivors of a wrecked ship and a need to build a colony for the group's survival.
This requires managing the colonists, building structures in different environments, and fighting off different adversaries such as pirates or giant insects.
The road to surviving will be hard, but an intuitive AI tutor will help you along the way. At the heart of RimWorld's success is the satisfying experience of crafting your own unique story based on how you have built, maintained, and managed your colony from every person and every wall.
Cities: Skylines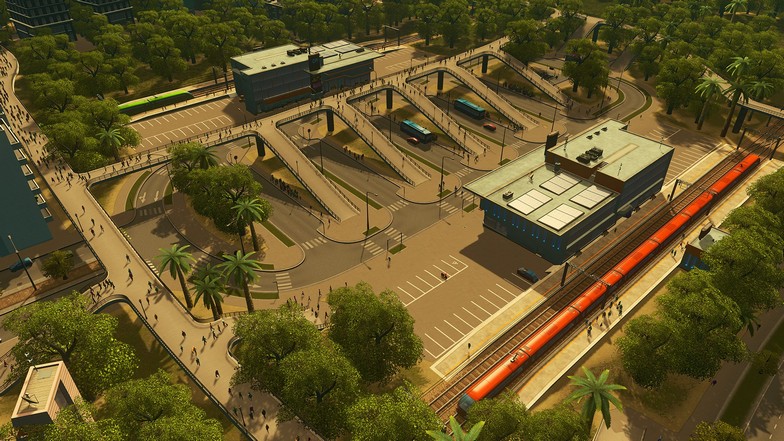 Cities: Skylines is a city simulation game that is probably one of the most macro-intensive building games partly due to its massive scale and sprawling streets filled with people.
Developed by Colossal Order Ltd., the game was in March 2015 and was very popular with gamers and critics.
Cities: Skylines is a single-player strategy game that puts you into the hands of a city-building mayor that must create and manage a whole live city.
Cities: Skylines is an easy game to learn and start with, but as your buildings go higher, so does the difficulty level of managing the entire city system.
More than construction, this simulation will have you balancing different aspects of city life such as utilities, healthcare, education, crime, and a lot more.
Everything is flowing through your city's veins; the traffic has been impressively simulated that, like the real world, it is a primary problem.
Cities: Skylines' rewarding gameplay will hook the most avid of building gamers and rightfully deserves to be recognized as one of the best building games.
Factorio
Factorio is a 2D base building game that is all about automation and resource gathering to build up your very own factory in an infinite alien world.
Developed and published by Wube Software LTD., the game was released in August 2020 and instantly became a cult classic.
Graphically reminiscent of the old Red Alert strategy games, Factorio is pixelated and simple-looking, but it boasts very time-consuming gameplay that will excite the toughest of builders.
Factorio revolves around the creation and maintenance of automated factories, and this is done by gathering the resources available in your surroundings.
Starting off with crude wood chopping and mining, advancing your technology through research will lead to hi-tech automation and resource gathering like solar farms.
Native inhabitants of the world will not be happy with you harvesting their planet, so you will also need to build the necessary defenses for survival.
Never has it been more satisfying to automate the pillage and colonization of free worlds than by playing Factorio, and this makes it a must-try building game.
RollerCoaster Tycoon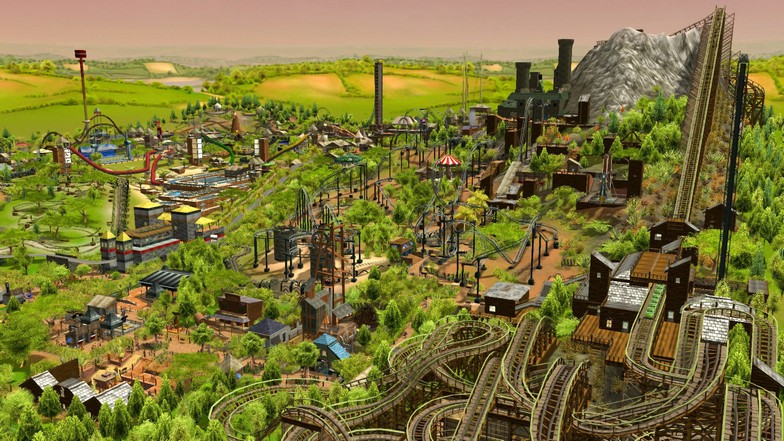 RollerCoaster Tycoon 3: Complete Edition is an amusement park enthusiast's dream come true. Developed and published by Frontier Developments and Aspyr, the game was released in September 2020 and included the base game with two expansion packs.
RollerCoaster Tycoon 3 is one of the most immersive building simulation games as it has you creating your very own amusement park.
Armed with the necessary tools and freedom, you can go crazy with over three hundred rides, five hundred scenery pieces, twenty animals, and sixty shops and services.
RollerCoaster Tycoon 3: Complete Edition also requires you to manage your own creation. Great and logical park design would mean happy park-goers and good profit, but where would the fun be without occasionally sabotaging your guest's virtual vacation.
In order to be a Tycoon, you must succeed in managing park finances, staff, and different problems. Sandbox mode allows you to build your dreams without worrying about money.
RollerCoaster Tycoon 3: Complete Edition should be bought by gamers looking for the best building games on Steam.
Prison Architect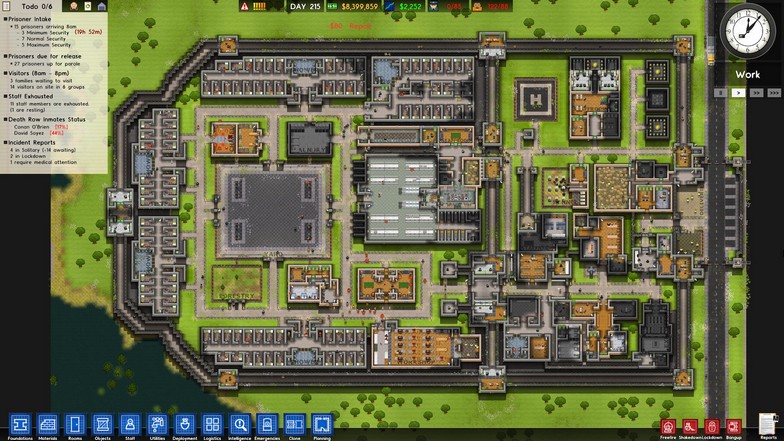 Prison Architect is a 2D prison building simulation game that gives you the weird opportunity of building your own prison.
Developed by Double Eleven and Introversion Software, the game was released in October 2015. Prison Architect has you playing as the warden of your very own prison, where you must design and manage the entire penitentiary to hold the most vicious of inmates.
Prison Architect is an adult game and contains violence and language one would expect in prison. The amount of blood spilled will be determined by how you design the prison in terms of crowd flow, security measures, and staff management.
You would need to employ armed personnel, psychologists, doctors, lawyers, and the ever-so-reliable prison snitch.
Prison Architect puts the joy in jails, and the entire warden experience will occasionally be rewarded with both light and dark humor. This is a gem of a building game and should definitely be checked out on Steam.
Tropico 6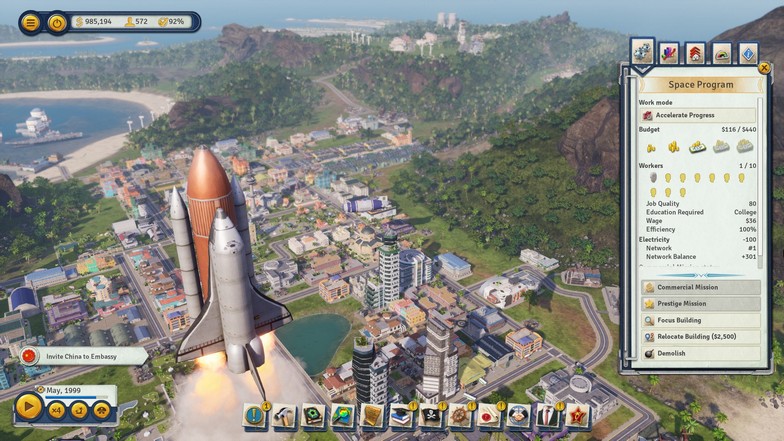 Tropico 6 is an immersive city-building simulation that puts you into the shoes of El Presidente, the leader of the island state of Tropico.
Developed by Limbic Entertainment, the game was released in March 2019. Being the sixth of its namesake, Tropico 6 builds upon the previous version's success and expands everything on a larger scale.
The game now offers the freedom to manage more than one island, which introduces more challenges and problem-solving needed to maintain peace and order.
Tropico 6 lets you build your own country complete with the necessary infrastructures needed by a sovereign state to survive and thrive on the global scene.
Aside from adding different kinds of transportation options, the game lets you hire agents to loot and steal different wonders and monuments from other countries.
Tropico 6 is a refreshing break from the usual city-building simulation by injecting a lot of humor and wit into its gameplay which makes it unique amongst its peers.
Satisfactory
Satisfactory is a first-person factory building simulation set in an advanced open world filled with exploration and a little combat.
Developed and published by Coffee Stain, the game was released in June 2020. Satisfactory can be played solo or with a friend through the online co-op mode. It sets the player to be a conqueror of nature by constructing large factories across the world.
It will satisfy your cravings to colonize worlds as it expects you to harvest any resource you can for the betterment of your mission.
Satisfactory is also heavy on automation as conveyor belts, and self-driving vehicles are key to improving the efficiency of your operation.
Boasting over thirty square kilometers of an alien landscape, you are free to roam this unique world using different kinds of vehicles. You can use jump pads, factory carts, jetpacks, trains, and even hyper tubes to travel efficiently and with style.
This planet is not entirely safe as its alien inhabitants will fight you to their death in order to defend their world.
Satisfactory provides comprehensive base-building satisfaction, and the additional gameplay features will secure its spot as one of the best building games available on Steam.
The game can also be considered one of the best educational games on Steam just because of how challenging calculating the automation processes are.
Besiege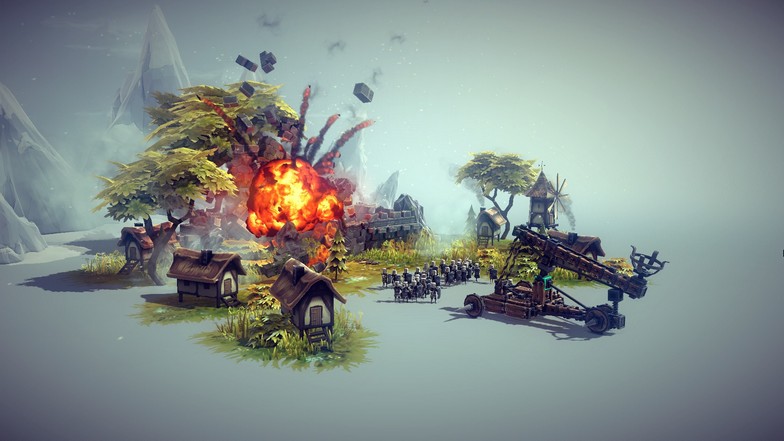 Besiege is an interesting take on building games as you are set to construct medieval siege machines for the purpose of destruction.
Developed and published by Spiderling Studios, the game was released in February 2020 and was met with overwhelmingly positive reviews and ratings.
At the heart of Besiege is its impressive physics engine that brings realistic gravity and natural forces into the game as your siege engine crashes into an enemy fort's stone wall. The game offers a fifty-four-level single-player campaign and an online multiplayer mode.
Besiege exceeds realism as creating your own siege engine is only limited to your imagination. You can design all kinds of machines that will specialize in taking down windmills or wiping out hundreds of armor-clad soldiers.
The game even lets you build clumsy flying war machines that act more like kamikaze bombers than normal planes.
Besiege offers different kinds of targets for your machines, and if you are not satisfied with the pre-made levels, you can create your own world and share it with others online.
The game is quirky yet possesses deep building gameplay and a very satisfying loop, and all these are more than enough to merit it as one of the best building games available on Steam.
Jurassic World Evolution 2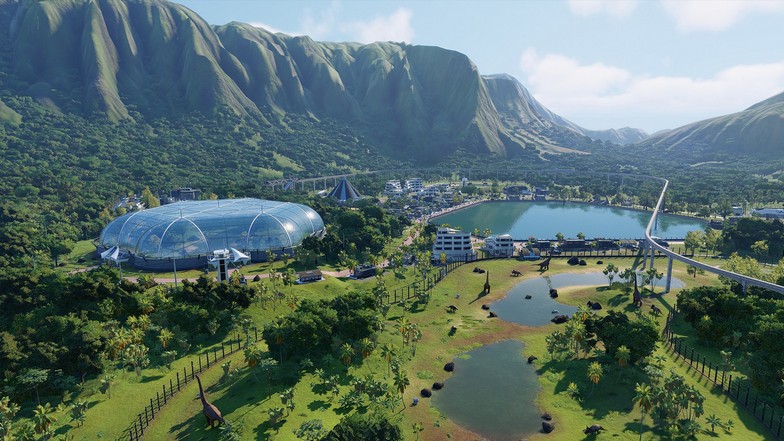 Jurassic World Evolution 2 is a single-play dinosaur park simulator based on the iconic Jurassic franchise.
Developed and published by Frontier Developments, the game was released in November 2021 and was met with very positive ratings.
Jurassic World Evolution 2 is the much-anticipated sequel to a highly successful game that immersed its gamers in a massive park simulation.
The game offers four different game modes, and if you want to learn the ropes, it is best to start with the campaign mode that sets you right after the thrilling events of the movie Jurassic World: Fallen Kingdom.
Jurassic World Evolution 2 is filled with iconic dinosaurs and characters from the franchise, and they are all part of the adventure in campaign mode.
Gamers who love building will find the sandbox mode to be more their liking as you are free to customize the entire park's structures.
You can hire new scientists and even modify the dinosaurs using bioengineering in order to develop new species that will mix things up within your controlled ecosystem.
Jurassic World Evolution 2 is a daring take on world-building simulation, and it does not need to rely on its franchise's fame to be a great building game.