At one point in your life, you may have dreamt of becoming a sniper. I know I have, especially after watching Enemy at the Gates and Shooter more than 10 years ago. Who wouldn't want to be a marksman like Vassili Zaitsev or Bob Lee Swagger?
Of course, becoming a real-life sniper is easier said than done. Not only would you need military training, which is already grueling as it is, but there are also tons of prerequisites and courses you have to undergo.
An alternative way to experience being a sniper is through games. Fortunately, there is a wide selection of titles on Steam for those who play using their PCs. It will allow you to try engaging and shooting targets from faraway or positions of concealment.
Keep in mind that this list of best sniper games on Steam includes only those where you role play as a sniper during the majority of, if not entirely throughout, the game.
That means that popular titles like Call of Duty, Escape from Tarkov, and Hitman – those that involve sniping at some parts of the game – are not included in this compilation.
Sniper Elite 5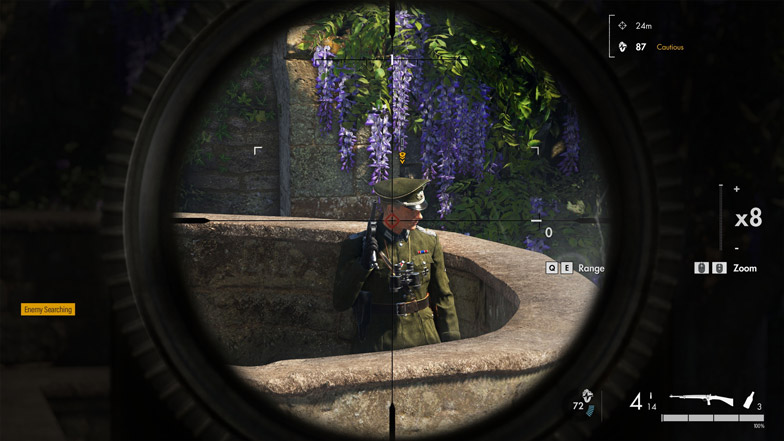 This installment in the Sniper Elite series does not disappoint.
Just like its predecessors, the game is a third-person shooter tactical combat game. This edition takes you to France in 1944, allowing you to play as its protagonist Karl Fairburne, a Special Operations Executive agent looking to help the U.S. win World War II.
Its in-game sniper mechanism is quite elite, no pun intended. Critics say that it has intricate level design, an impressive imaginative interactive representation of WWII, and an advanced weapon customization system.
Of course, Sniper Elite 5 still carries over the X-ray kill cam that the series has become famous (or infamous, depending on who you are talking with) for. However, sniping is not the sole focus of the game anymore. It has also integrated many aspects of famous stealth games, such as climbing vines and unlocking doors with a bolt cutter. Having said that, sniping is still the game's best quality.
While it has a case for being one of the top single player titles on Steam, it also has a multiplayer option. The mode makes the game more exciting because it allows you to test your skills against other players or play co-op as two snipers.
Sniper Elite 4
Just like Sniper Elite 5, game developer Rebellion's fourth release in the series is a favorite among Steam users. It even has a rating of 9/10 in the platform.
The game's AI engine is significantly improved from the previous iterations. Enemies are able to respond to the player's action more realistically. For instance, if you kill an enemy, other NPCs will actively search for the other character. And if you eliminate a higher-ranking officer early in the mission, his army will start retreating. But if you kill his henchmen first, the difficulty of the level increases significantly.
Karl Fairburne is also the plot's protagonist in this one. But this time around, the marksman is sent to Italy to help in the Liberation of Italy campaign.
While most gamers who have played both titles would probably say that Sniper Elite 5 has the better story, I like Sniper Elite 4's more. There is just something more satisfying in helping out a local resistance group than fighting alongside Army Rangers.
Sniper Elite 4 is also known for introducing the multiplayer mode to the franchise. In this mode, players can cooperate to finish missions or fight each other. While it is not as entertaining as some of Steam's multiplayer options, it still provides an exciting way to play with other users.
Sniper Elite: Nazi Zombie Army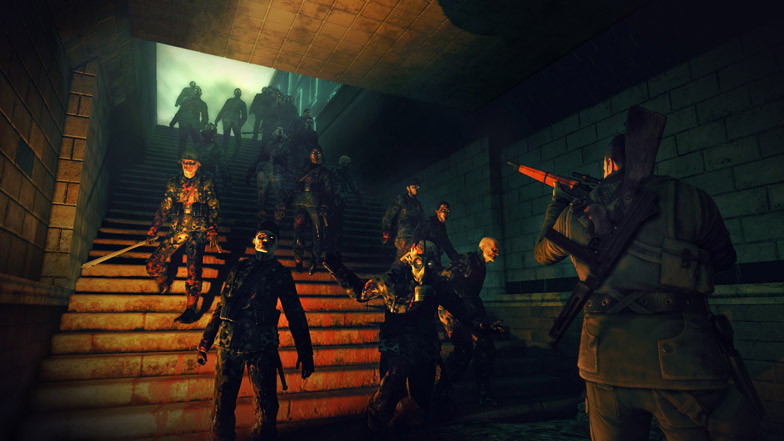 If you want to play a version of Sniper Elite without the complicated storyline, try Sniper Elite: Nazi Zombie Army. In the game, you again control Karl Fairburne. But this time, you will be targeting zombies.
The story takes you to the tail end of WWII, where a desperate Hitler performs a last-ditch attempt at taking over the world. The Führer unfurls a legion of undead super soldiers that threatens to overwhelm the continent. Make sure to bring your nerves of steel in order to face off against the supernatural forces.
The game's campaign mode is about as thrilling as they come. However, you can share the terror with other players if the suspense proves to be too much. This is the first installment in the Sniper Elite series that lets players go through a campaign with four players. Think of the game as a sniper version of Left 4 Dead.
Sniper Fury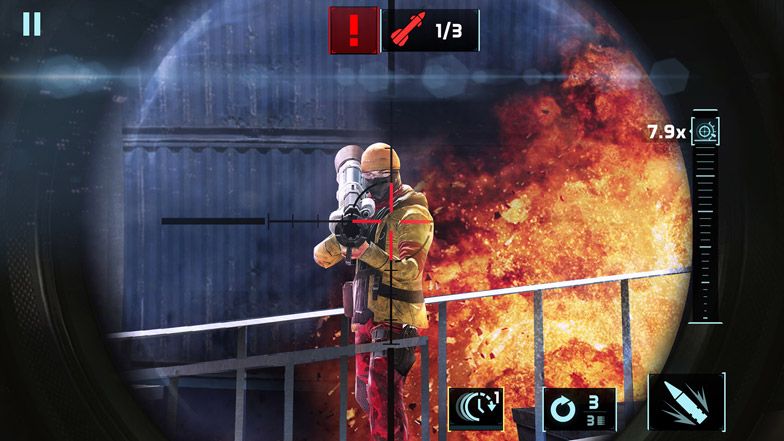 When Sniper Fury was released in 2018, it received mixed reactions because of the simplicity of the game. Unlike the other best sniper games on Steam, Sniper Fury is a lot less challenging because of the absence of a rich storyline.
Even so, the game does not get boring fast because it involves more than 130 missions, varied AI behavior, a unique weapon personalization system, and realistic atmospheric effects that make it difficult to get a headshot. Also, there is a multiplayer mode that allows players to create and join clans and combat with other users in PvP challenges.
Overall, there are other better sniper games. But have I told you that the title is free? That's right. Because it is a free-to-play (F2P) game, it is definitely worth exploring. Take note, though, that the game works better for those who enjoy grinding more than they like other gameplay components.
SpyParty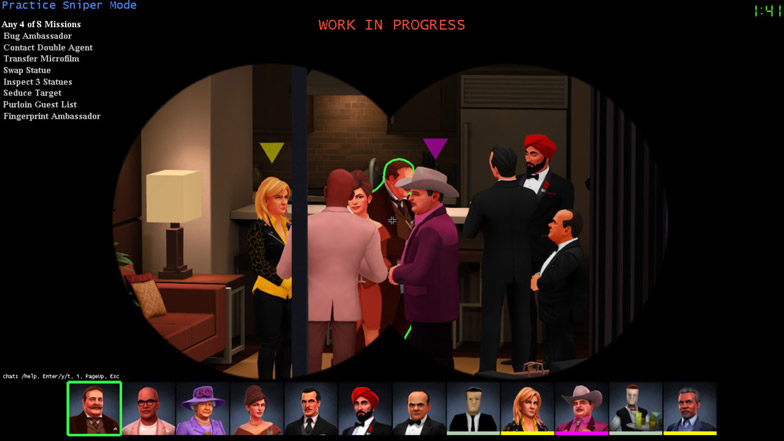 While still in its beta version, the game was a runner-up for the Independent Games Festival 2011 Grand Prize, which was awarded to Minecraft. That shows you just how good this indie game is.
The game is a competitive espionage match that pits you against an AI or another player in a 1v1 setting. You are either a spy or a sniper.
As a spy, you will need to complete missions subtly during a high-society cocktail party where there are several other guests (NPCs) before time runs out. Meanwhile, the sniper is tasked with locating and killing the spy before the opponent finishes all of the tasks. Of course, you cannot just shoot any of the characters. Instead, the sniper is required to detect any subtle behavior or telling actions made by the spy.
SpyParty is best played with a friend that you can connect with on Discord or another communication app while playing. Make sure to not rage, though, if you lose the game or get bluffed out.
Ski Sniper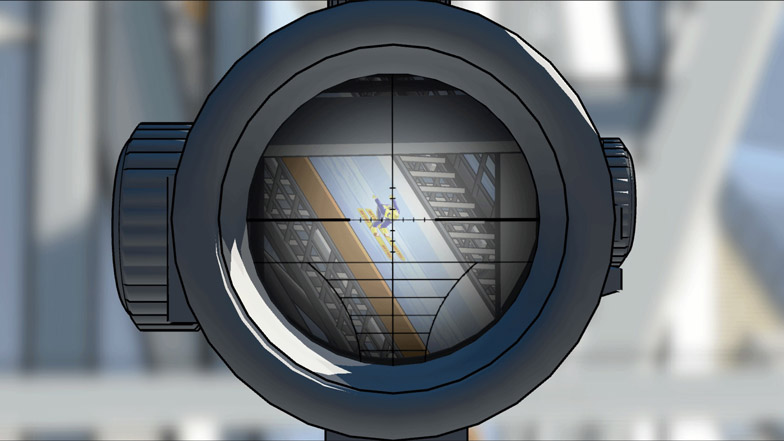 As most real-life snipers would tell you, sniping a fast-moving target is one of the most difficult feats to achieve.
What if a game lets you try the impossible?
As the name suggests, Ski Sniper takes you to the top of a mountain to take out unsuspecting poor souls who are just having fun hitting the slopes.
There are various sniper weapons you can try in the game, including a crossbow. The game's primary goal is quite simple, but what makes the game more exciting is the mini-objectives that you have to achieve. These include hitting various parts of the body like the vital organs and shooting with the lowest degree of zoom.
Just remember to not take the game seriously as it is designed to be casual. Even the developers confess that the game is designed to be "skillfully humorous."
Geometric Sniper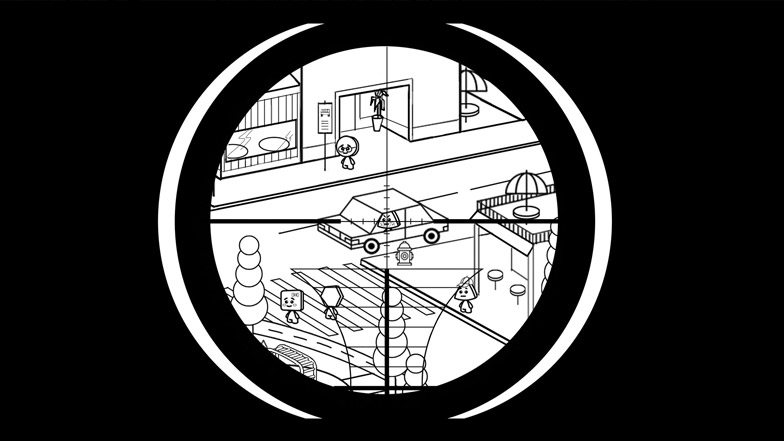 Are you looking for a 2D game that has you wielding a sniper rifle? Look for and install Geometric Sniper on your Steam. I assure you won't be disappointed.
In the game, you take on the role of Andrew, a marksman tasked with finding and eliminating his targets, but you have limited time because the hits will run away after a short while.
What makes this fun is the locations of targets and objects are randomized, and you will need to time your shot perfectly. In addition, you will have to memorize various details to correctly locate your objective.
Geometric Sniper has an Elite Mode that increases the difficulty of the game, as you will have to kill your targets without the aid of zoom.
If you happen to finish the game quickly, there are other editions you can try on the platform. For example, Geometric Sniper Z, is focused on eliminating zombies.
Heroine of the Sniper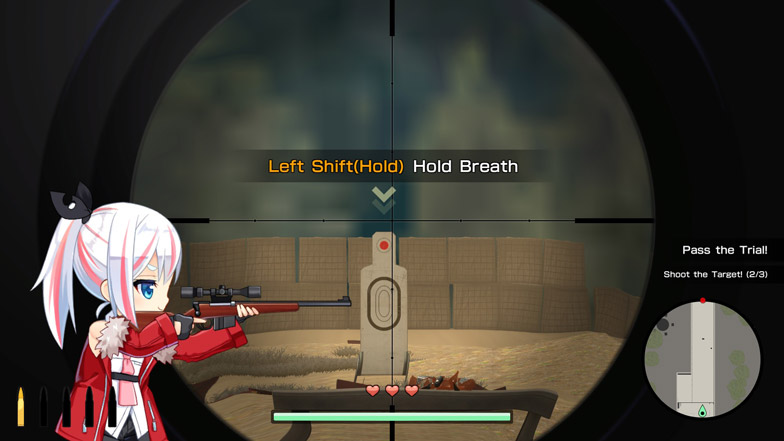 Another lighthearted game makes our compilation of the best sniper games on Steam. Heroine of the Sniper is an arcade-like sniping game and considered a spiritual successor to the popular flash game Material Sniper, which was released more than a decade ago.
Heroine of the Sniper will certainly not the best FPS game you're ever going to play, but those who have a few hours to spare can enjoy the game.
Overall, there are 15 stages in the game. When you finish all of them, you can unlock another level of difficulty, which would be great if you want to challenge yourself more.
One thing of note, do not expect a tactical shooter game. Instead, what you would get is a casual sniper experience that has full of charms, creatively designed 3D levels, and no complicated weapon management.
It also helps that you have a really cute waifu on your screen for most of the time. That is likely a huge reason as to why the game has a very positive review (95 percent) on Steam.
Kill the Santa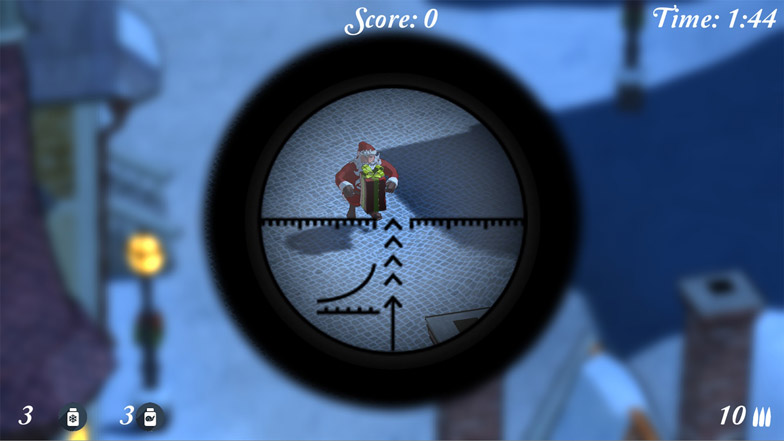 How did you feel when you found out that Santa is not real? As a child, did Santa give you a gift you did not want? What if I told you there is a way to get back on the jolly in the big red suit?
All kidding aside, Kill the Santa is one of the funniest, if not the best, sniper games on Steam. The game lets you grab a deadly weapon, choose the perfect spot, then set your sights on a drunk Santa clone. Watching the 3D kill cam alone is worth the price tag of the title.
While Kill the Santa is definitely good as it is, it has room for improvements that will make the game even more enjoyable, such as new weapons and maps.
Trap Them – Sniper Edition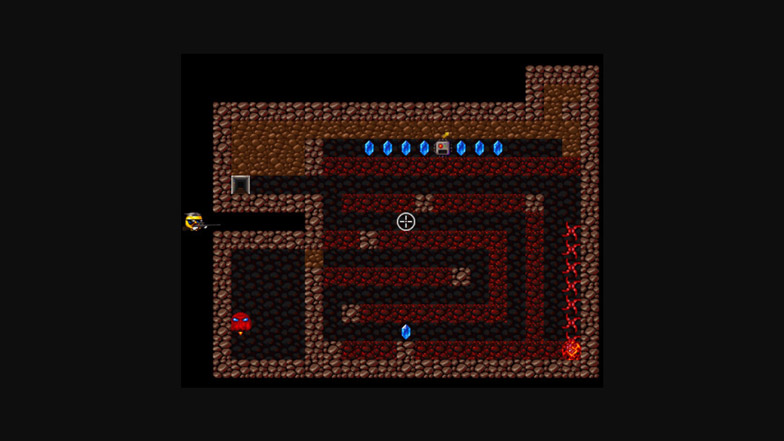 Trap Them – Sniper Edition is a unique game that merges sniping with intricate puzzles.
In this game, you take the role of a sniper and shoot at the blocks to let your remote-controlled collector gather all the crystals and safely make the exit. It has an old-school feeling to it, which is especially nice for those who like retro puzzle games, like me. The game is made more difficult by enemies called RoboTTech robots that look to eliminate the collector.
There is a wide variety of challenges that becomes increasingly harder in the later stages. All in all, there are more than 90 caves or levels to explore in the game.
Sniper Ghost Warrior Contracts 2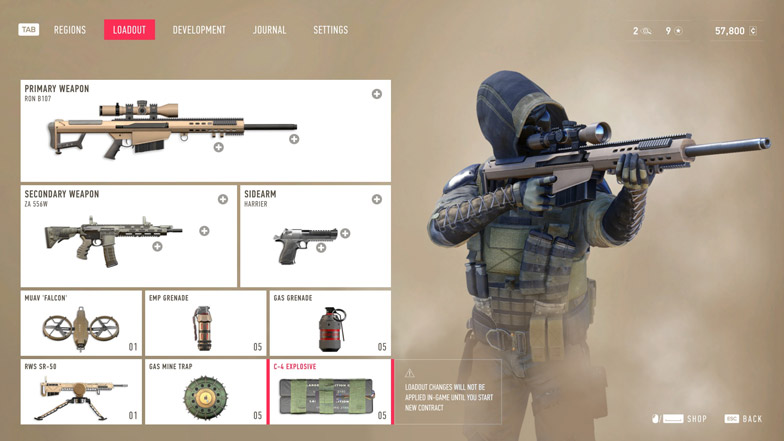 Another solid entry to this list, Sniper Ghost Warrior Contracts 2 takes you to the Middle East to assume the role of Raven, a contract sniper. In the single-player game, you will be tasked with eliminating the antagonist called "The Butcher" and his associates to put an end to the syndicate's reign of terror in the Middle East.
There are two things that stand out in this game for me.
First, it features realistic AI, requiring the player to use increasing levels of skill, focus, and procession as the game progresses. There are even instances when you have to take out enemies from about a kilometer away. Don't relax, though, because some levels require close-quarter combat.
The second is the high-level visuals. The scenic oases and temples amidst the Middle East background are treats for the eyes. But do not let up and get distracted, as you have several missions to complete.
You can also try the other editions in the Sniper: Ghost Warrior series. However, the sixth entry in the franchise takes the cake.
Sniper Ghost Warrior 3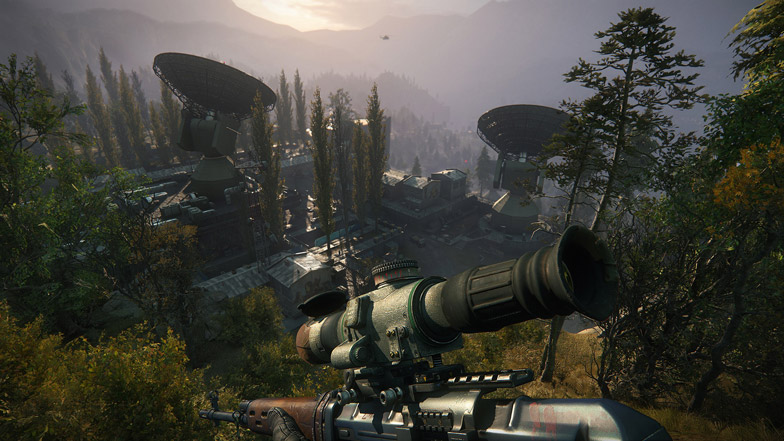 When CI Games released Sniper: Art of Victory, it was met with bad reviews because of its poor game quality. Nine years later, the developer finally hit it big with Sniper Ghost Warrior 3.
The title is not as critically acclaimed as Sniper Ghost Warrior Contracts 2. Even so, playing it is a great way to kill time for many reasons.
It is the first in the franchise to feature an open world environment. Here, you will be controlling a sniper named Jon North, a U.S. Marine sniper dropped into enemy territory near Russia.
The open world map has you traveling to various locations from a safe house to launch a main mission or complete a side quest. There are tons of places to go, so you will not be bored or disappointed.
Other aspects of the game that make it exciting are the massive amount of weapons and accessories that you can own and modify, the ability to do recon with a vehicle and drone, and a dynamic weather system that has an impact on the storyline and gameplay.
Aim Lab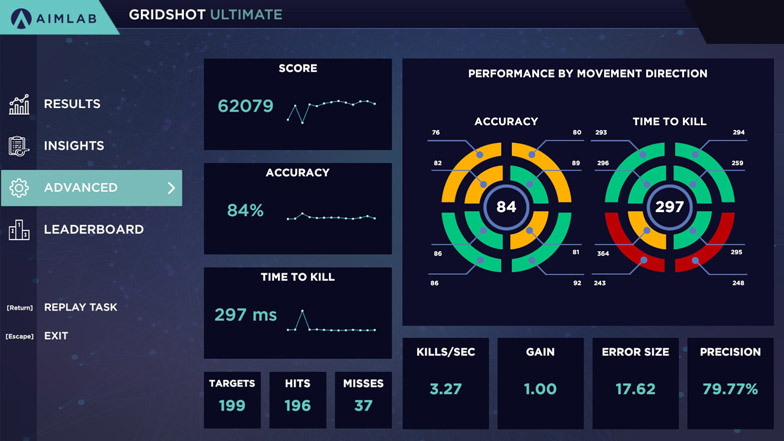 Let's go off tangent a bit and talk about Aim Lab. It is not exactly a sniper game, so you might be asking why the title is included in a list of the best sniper games on Steam.
The game is designed to help users become better in shooter games by providing curated aim training scenarios and improving skills in FPS games, such as tracking, flicking, wrist or hand movement speed, and perception. It also has a mode where users can practice their TPS skills. Players will be provided with a detailed analysis of their aiming and guides on what areas to improve.
Aim Lab features a Creator Studio, so users can design their own scenarios and tasks and look for specific guns, including different types of sniper guns. Also, there is a leaderboard to help players compare their skills against others.
If you are serious about boosting your sniping skills, Aim Lab is an effective way to do so. Think of it as a shooting coach to help you when you are going to play some of the best sniper games on Steam. If you like playing casually, the game is free, so you can still try it out.