The 5 Best Battle Royale Games on Steam
Image credit: Respawn Entertainment, Electronic Arts
The battle royale genre overtook the gaming industry by storm in 2017 and since then, there has been no stopping it. Even popular first-person shooter games created their own battle royales in the hopes of getting a wider player base and they have, in fact, been successful too. That's just the pull of battle royale games.
With so many battle royale games out there, it's difficult to choose if you're looking to try something new. Obviously, it's easier to just explore phone games because there's much less commitment. But if you're looking to find a good PC battle royale game, then you might have to rethink your choices a bit more carefully because downloading 20, sometimes a 50-80 gigabyte game can take up a lot of resources.
Steam has always been a reliable platform for gamers; an innovative take on game distribution for both big and indie companies. Not only do you have loads of options in your arsenal, but you could also see what other like-minded players think about the games without having to search it on Google.
In this article, we'll be doing you a favor by lining up Steam's best battle royale games. We'll be looking at user reviews and popularity as a metric.
Shipped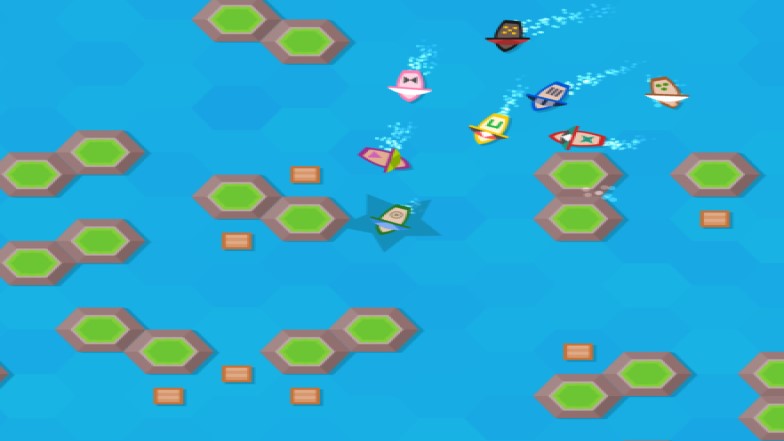 This game isn't something that you'd immediately think is a battle royale game. From the genre name alone, there's a connotation of bloody brawling, weapons, and high-intensity situations.
Surprisingly, Shipped has all these things, except the gameplay and format is where the difference appears.
Shipped is a local multiplayer game where up to eight people can battle it out in the seas in an exciting naval warfare-inspired game. It's the perfect option for friends who are hanging out on a Friday night.
A unique aspect of Shipped's gameplay is that the ships you're controlling do not have any brakes. There's not a lot of time to think while you're gathering the crates that contain weapons. Another thing, you should practice precision and control over your ship because going out of the map will automatically eliminate you from the game!
Shipped may not be your standard battle royale game with all those modern weapons and characters that look like paramilitaries, but it's definitely as exciting and challenging, if not more. It also has overwhelmingly positive reviews, owing to its fun mechanics.
Beware though, you might lose your friends because of the intense competition!
Naraka: Bladepoint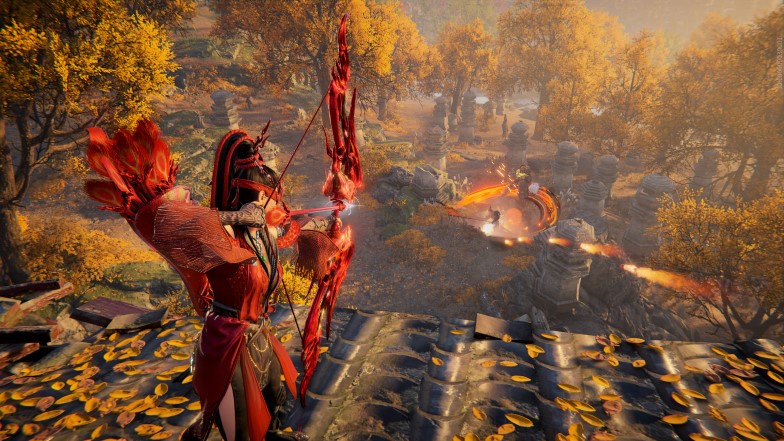 Sometimes, the same old concept of being dropped off from a single island, getting military-grade weapons and loot, and looking like scavenging legionnaires feels a bit overused.
Naraka: Bladepoint drifted away from this image by banking on East Asian thematic elements and design.
The game is a 60-person battle royale situated on Morus Island. Like other battle royale games, you have the option of playing solo or playing with a party. The map also gets smaller and smaller as the game progresses.
That's where the similarities kind of end though. First off, Naraka: Bladepoint offers 12 unique characters to choose from; each with their own special skills. While this isn't an incredibly unique concept, having various characters to choose from definitely wasn't a trait of battle royale games in the beginning.
Naraka: Bladepoint also doesn't have point-and-shoot weapons. You will duke it out against opponents using various blades and close-combat weapons like a nunchuck, and pair it with skill combinations. It's honestly so refreshingly new and challenging! It's so unlike getting speed blitzed by a camping opponent with a sniper and x8 scope.
Stumble Guys
In the context of weird battle royale games, Stumble Guys arguably comes out on top.
It's a colorful battle royale game with boxy characters that really reminds me of Roblox. It has the same children's game vibe, except it's so much more than that!
Instead of eliminating each other by way of uh… Violence, Stumble Guys uses speed and tactics instead. 32 people will battle it out in an obstacle course with some of the oddest and most hilarious challenges, ranging from moving lasers, and swinging hammers, to asteroids.
To win the game, you have to be the first one to "run, dash, and slide" past your enemies. It's a bit satisfying in the sense that everyone will be "alive" to see you take that crown!
Best of all, it's free to play!
PUBG: Battlegrounds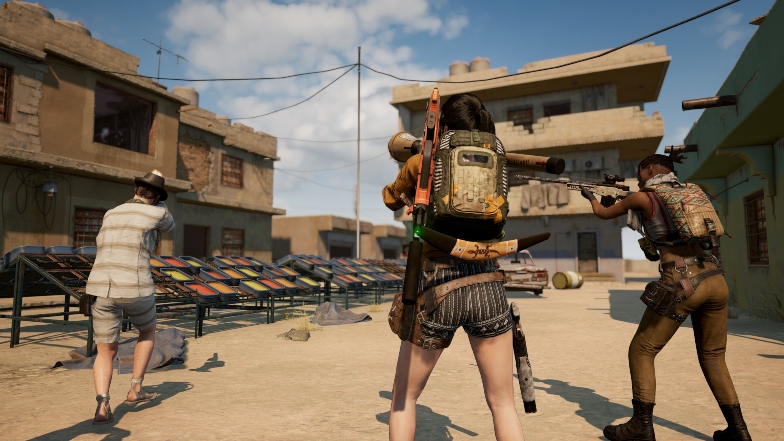 The mother of battle royale games. The one that really began the battle royale trend. It's PlayerUnknown's Battlegrounds.
The battle royale concept isn't anything new. In fact, it has been around since the 90s but it was only ever enhanced in 2017 upon the release of PUBG: Battlegrounds. PUBG changed the trajectory of how battle royale games were made and even became the blueprint for almost all the battle royale games that were released after it.
It has everything that's a "signature" when it comes to battle royale – from players being dropped off on a deserted island with weapons lying around, to the map getting smaller and smaller, to superior supplies being dropped off in random parts of the map.
Despite loads of competitors with almost the same concept and gameplay, there's just something about trying the one that started it all. PUBG: Battlegrounds is still out there among the top for a reason.
Since January 2022, PUBG: Battlegrounds has been offered on Steam free-to-play.
Apex Legends
While I always like to pay homage to the originals, I can't deny that Apex Legends has gone above and beyond to separate itself from its competitors. There's a reason why it's described as an "award-winning" and "innovative" game.
Like PUBG: Battlegrounds, Apex Legends has the same concept of being dropped off on a map, picking up loot, like weapons and armor, and eliminating enemies until you're the last one standing.
What makes Apex Legends unique is, well, a lot of things. First, it's the "Legends" or 19 uniquely playable characters that you can choose from. The game is also quicker, eliminating PUBG's approach to weight and carrying capacity. The map and player count (60 maximum) are also smaller, making for a more exciting game each time you play it. Lastly, Apex Legends has a unique ping system that contributes greatly to its voiceless and intuitive gameplay.