Most sports games might seem repetitive because most of them revolve around the mechanics of a real-life sport.
However, these sports games are the bread and butter of why people play them. With advancements in graphics and technology, most games can recreate the experience of playing the sport inside a video game.
Some games try to create a more casual experience with their adaptation, while some rely on realism and become successful.
Besides, not all the games listed will be based on real sports because there are a lot of innovative developers out there who find ways to reinvent sports games. From NBA 2K to Knockout City, these are the best sports games on Steam.
NBA 2K
2K Sports has been developing sports games since the start of the millennium. Their NBA 2K franchise helped pave the way to bring various sports into everyone's homes as it is one of their best performing titles each year.
NBA 2K showcases the best realistic graphics and gameplay in any basketball video game out there.
They have collaborated with multiple NBA legends and superstars with each title, and they keep adding new features and mechanics to the game each year while removing most of the unwanted features.
While the difference between each title is small, the game's career mode is always a joy to play around each year because there is always something new. If you are a fan of basketball, NBA 2K should always be the top pick for any video game out there.
FIFA
FIFA has been by far the best soccer or football game out there for decades. It is also one of Electronic Arts' biggest cash cows because of its Ultimate Team feature. FIFA also has been introducing features with every title that improve the gameplay or add content to the experience.
FIFA has exhibitions, tournament simulations, career mode, skill games, online or co-op seasons, VOLTA game mode, pro clubs, Ultimate Team, season battles, and many more.
Each title features more than ten modes to play, and they can add, remove, or improve on each game mode throughout the titles.
These changes are what make the games new every time. As for the gameplay, FIFA has been the smoothest soccer game out there for decades, and it also has a consistent esports scene for highly competitive players.
If you are looking for a soccer or football game, FIFA should be the first one on the list unless you are looking for something different, which will be our next title on the list.
Football Manager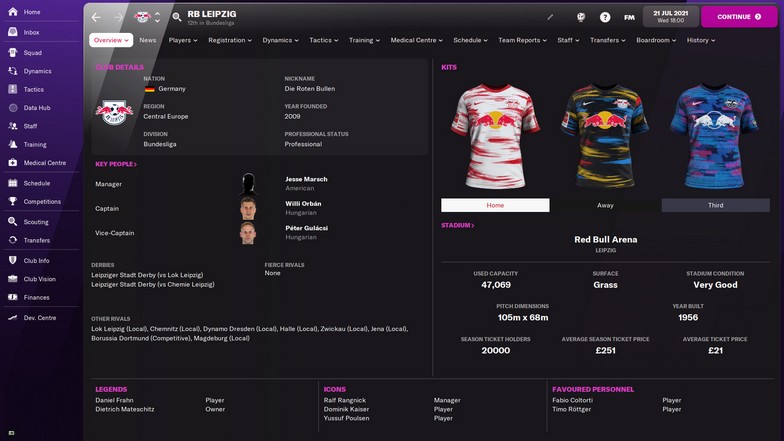 Football Manager takes a different approach to the game of football. This type of game is heavily focused on the strategy game genre because you will be filling the shoes of a club's managerial spot.
While some of these aspects are seen in FIFA, such as playing with transfers, developing players, strategizing your formations, and much more, there are different levels to it in Football Manager.
Every aspect and detail has more depth, and you will need to adjust everything to create the best club possible. Football Manager is the closest thing you will get to real football management as it brings progressive ways to make your club successful.
The game's technicality might turn off some players, but the game is more enjoyable for football fanatics who enjoy managing their own club in every way possible.
Forza Horizon 5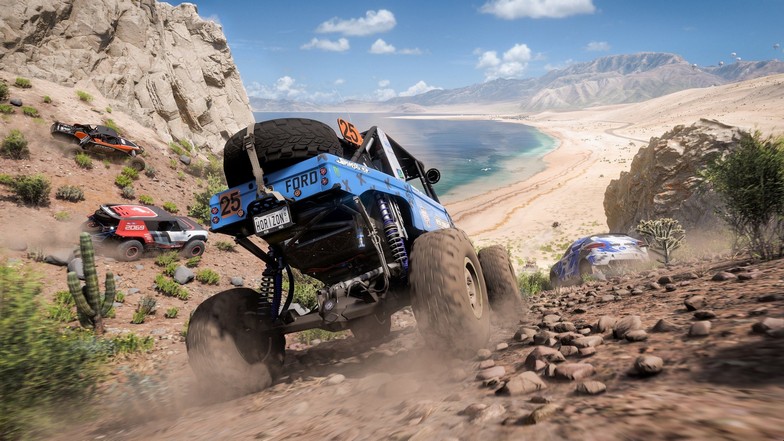 Forza Horizon is widely known as one of the best racing games out there. Their franchise has been a staple for Microsoft's Xbox consoles since the beginning and took their titles to the Steam platform.
If you are looking for the most aesthetically-pleasing graphics, a realistic racing simulator, and an amazing adventure in an open-world setting, Forza Horizon is the best racing game on the list.
Immerse yourself in the deep campaign with tons of challenges and activities to finish, which you rarely see in racing games.
You can also team up with other players and have fun with over-the-top challenges and races.
The game shows a lot of customization options, and you can share your creations with the community.
Forza Horizon keeps up-to-date on bringing new events, challenges, collectibles, rewards, and new areas to keep fans rejuvenated with new content.
Forza Horizon is a racing game, but it can also be considered to be one of the best open-world video games that Steam has to offer.
Assetto Corsa Competizione
Assetto Corsa Competizione is the official GT World Challenge video game where you will experience the full atmosphere of a GT3 championship. The game is complete with its list of official drivers, teams, cars, and circuits.
As for its gameplay, the game is designed to faithfully recreate the most realistic racing simulation experience in the GT World Challenge. The physics and car customizations follow a complicated mathematical model to accurately depict a realistic racing feel.
You can compete with other players with its online multiplayer functionality while offering a career mode, championship, and free play mode for an immersive single-player experience.
WWE 2K
WWE might not be a real sport as it is a scripted wrestling event made for entertainment, but it all plays well into its videogame adaptation. WWE 2K has been around for decades and improves every area by adding more fun modes, features, and functionality.
There are fun game modes where you celebrate pivotal moments from legendary wrestlers from the past. Other than that, the MyGM mode is insanely fun to play around with as it takes you on the spot of a WWE general manager so you can create your own events and become the top-rated show.
Like other 2K games, you can also try out its MyRise mode, which takes you into a unique storyline that lets you choose your career in the WWE universe.
F1
Like most sports games on the list, F1 is the official video game for the FIA Formula One World Championship. Each year shows redesigned cars and overhauled rules that redefine races. You will get a taste of life as an F1 racer.
Each version of F1 has an authentic lineup of all the drivers and teams and takes control of an immersive race that takes you to real circuits. The game has multiple game modes, including its own favorite, the My Team career mode.
There are a lot of things to keep you interested other than just racing F1 cars. You can play new seasons with different rules, play against adaptive AI, race day cinematic Formation Laps, and a different career mode (separate from My Team).
Madden NFL
Madden NFL might be the only American football video game out there, and the game has been consistently out every year. However, the game rarely improves on its winning formula that made the game popular. The number of game modes available is still there.
Madden NFL's best game mode is Face of the Franchise, which will take you on a journey as a high school player making it into the NFL. It will be a step-by-step journey where you will experience different storylines in each version of Madden NFL.
For its other fun game modes, there are franchise mode, Ultimate Team, and The Yard. There are many modes available to satisfy your football cravings.
CarX Drift Racing Online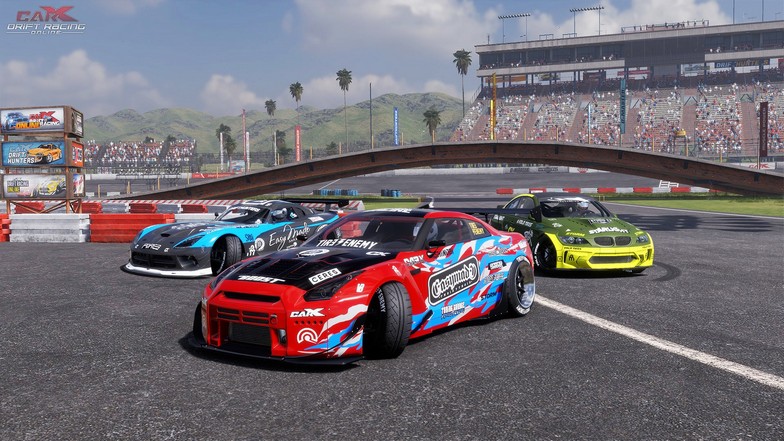 CarX Drift Racing Online shows a different way of racing where you need to drift around corners on the tracks. It is an uncommon way of racing because you are racing on asphalt tracks and not dirt.
However, the gameplay is a mix between Forza Horizon and Assetto Corsa. It isn't as arcadey, but it isn't a serious racing simulator as well.
CarX Drift Racing Online is a fun game to play, even alone. You can play a game online and drift with five different players online. The game has a good community, great graphics, and implements realistic driving physics with detailed car customizations.
Golf With Your Friends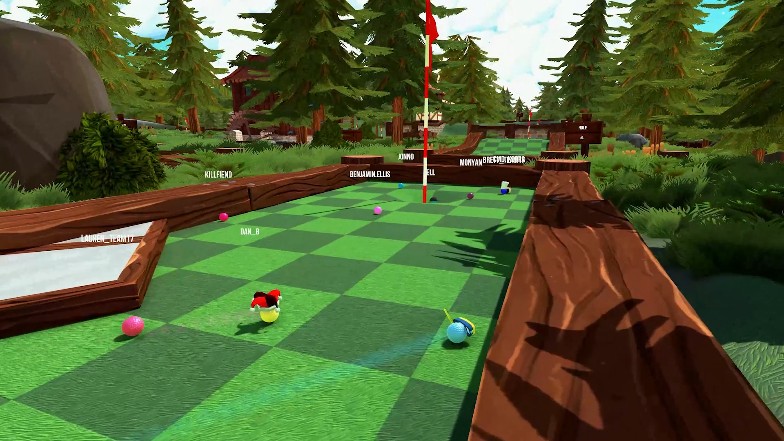 Golf With Your Friends is more of a casual party golf game. Anyone can pick it up and play. It has simple physics and graphics.
You just point and shoot to hit the ball, but the environment has a lot of wacky interactions to make the game more challenging. The game is extremely casual, and it wouldn't be for those who want a more realistic simulation of a golf game.
It is also one of the best casual games on Steam due to its relaxing style.
PGA Tour 2K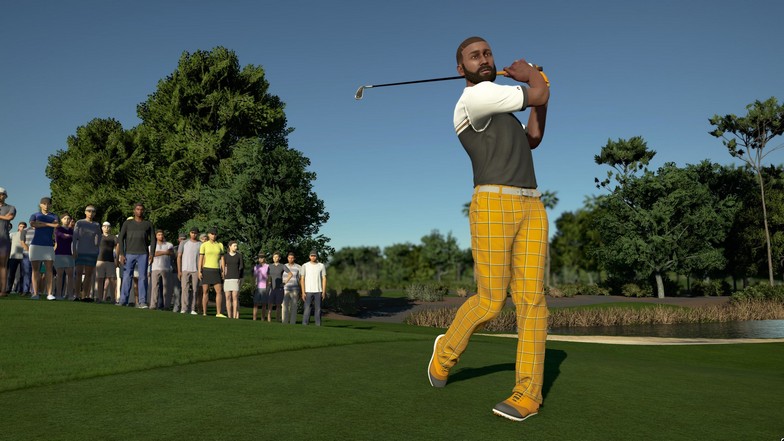 PGA Tour 2K is an officially licensed game by the PGA Tour. It is the most realistic golf video game out there because most of the other popular golf titles are more arcadey.
PGA Tour 2K introduced several features throughout its short history, and they have exclusive rights to one of the greatest golfers in history, Tiger Woods.
While the game of golf is incredibly technical and is quite hard to translate into a video game, the game's physics and mechanics are all realistic and give golf fans an exciting experience when they have no time to go to a fairway and play.
PGA Tour 2K offers multiple game modes such as MyPLAYER, PGA Tours, career mode, and exhibitions with adjustable rules and requirements.
Dirt Rally 2.0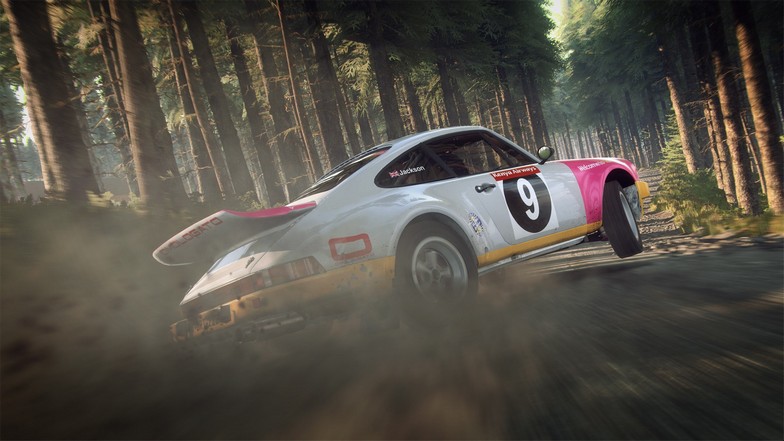 Dirt Rally might not have the best graphics for a racing game because of some of the wonderful titles on the list, but the game focuses more on its authentic and thrilling rally-type races. The game captures the feeling of what it is like to turn on dangerous corners at insane speeds while driving.
There are a ton of iconic rally cars since the game has been officially licensed by World Rallycross. With over 70 stages around the world, you will get to experience each country's epic scenery.
Dirt Rally also has custom rally events, rally championships, unique car customizations, team or crew management, online player leagues, and the official FIA World Rallycross content to try out.
Need for Speed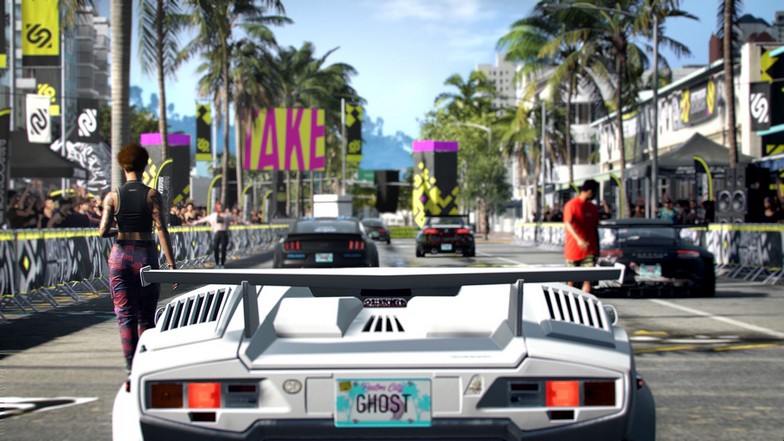 The Need for Speed franchise has been around for decades, and they have produced some of the best racing titles ever. Each title has its own unique focus when it comes to racing. Some focus on realism, while most of them feel like fun arcade games with great physics.
You can start with the classic Need for Speed title and work your way into titles like Most Wanted, Hot Pursuit, or Heat. Need for Speed is an open-world racing game that is quite similar to a previous title on the list, Forza Horizon.
Wreckfest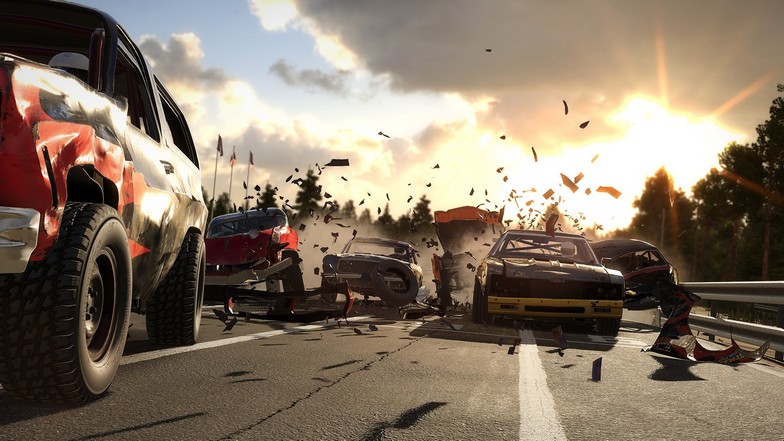 There is nothing more satisfying than playing a racing game where you can drive through other vehicles like a maniac and end up winning a race. Wreckfest brings this all together due to its soft-body damage modeling and unique driving dynamics.
Expect a ton of epic crashes and tight races over the finish line with every single game you play. Wreckfest provides a unique racing experience because of its no-rules racing action. There are a variety of awesome cars and customizations to do, and reinforcing your car adds a different element to the race.
The game features multiplayer, challenge modes, career mode, and a Steam Workshop for mods made by its awesome community.
The Crew
The Crew reinvents the open-world racing game genre by making the game a massively multiplayer online game (MMO). In an MMO, you will see tons of different players online around the city, and each one's avatar is their own car.
Progress through the city's challenges and collect body and performance parts to customize your own car to your liking. The game's deep car customization makes the game fulfilling as you fine-tune your specs, whether it's for street, dirt, or circuit racing.
Skater XL
Skater XL is the only skateboarding game on the list. The sport hasn't been in the spotlight since Tony Hawk's era decades ago. However, the video game adaptations of the sport are still fun and entertaining.
Skater XL features an independent foot control system and realistic physics so that players can experience full expressive controls in the park.
With its unique controls, there is no need for pre-programmed tricks, and you only need to discover these using the thumbstick (controls might be harder on the keyboard). You can link up with your friends and play together in real-life iconic locations.
Knockout City
Knockout City is a competitive dodgeball video game where you can throw, catch, pass, dodge, and tackle to finish objectives and win. The game is a team-based multiplayer game, and you will need to assemble a crew with your friends or random players online and play in 3v3, 4v4, or even a free-for-all match.
From flashy throws to the most epic dodges, the game is easy to pick up because of the simplistic controls. However, the game is hard to master, and if you are aspiring to become a champion, you need to be one of the most skilled ballers out there and climb the ranks.
Jet Set Radio
This Xbox-exclusive action platformer game was a hidden gem for the original Xbox console that made its way to the Steam platform. Its addictive gameplay, upbeat soundtrack, game art design, and great graphics make Jet Set Radio a rollercoaster of a game.
They feature 24 playable characters, 4-player competitive battles, a ton of customization options, and a vast environment to explore. The fast-paced gameplay was easy to absorb with the optimized control options made by Smilebit.