Most of the games out there in the market can be classified as an indie game for PC. As long the games are made by a smaller technical team without any help from any large publisher, they are considered indie games.
These indie games become the pathway for most aspiring video game developers to make a name for themselves. If they can hit a home run with a popular game, you know the gameplay will be fantastic as it's been made without a larger publisher's budget.
We have curated the best indie games on Steam for you to try out – from survival-crafting games to puzzle games, this list will definitely have a game that will catch your eye. Each of these have changed the lives of their developers, as well as giving gamers a real gem of a game that hasn't been altered by a large publisher.
The best PC indie games listed will be in no particular order, as every single title will depend on each one's tastes. Make sure to read on to see the honorable mentions at the end of the guide.
V Rising
V Rising is a survival-crafting ARPG where you can see the same elements from popular games like Diablo and Valheim combined into one game.
You start the game by creating a server or joining a server and entering a new world. Your goal is to craft, build, power up, and beat bosses around the world.
Build your own castle while trying to survive the challenges it takes to be a vampire in a human world.
V Rising's content is as deep as any open-world survival-crafting game out there. Each boss you manage to defeat will give you a unique ability, and unique weapon types will also grant you different abilities.
V Rising is extremely fun to play with friends as every activity, whether it's base-building, boss fighting, and exploring, can be all done together.
Overcooked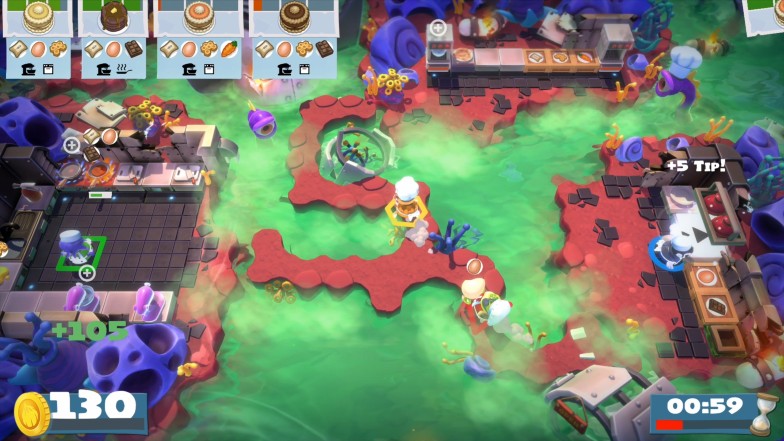 Overcooked is a local co-op game where you perform tasks to prepare a specific dish and serve it. The mechanics sound simple, but these tasks are all required in order, making the game a lot more complicated because you would need better communication with your friends or family.
For example, to send a requested dish, one must serve a cleaned plate with all the necessary ingredients (cooked or uncooked), place it to be served, and wait for the plate to come back dirty so you can clean it again and get ready for the next order.
The problem escalates when you experience stages that add tricky terrain or puzzling mazes to navigate your way through the kitchen. The game is played with up to 4 players, and it gets more chaotic as more players join the fun.
Overcooked might be relatively short for longevity or replayability, but the game gives you an unforgettable experience with your friends or family. The Overcooked series has two titles and a few DLCs to scratch those itches if ever you get hooked to the series.
Raft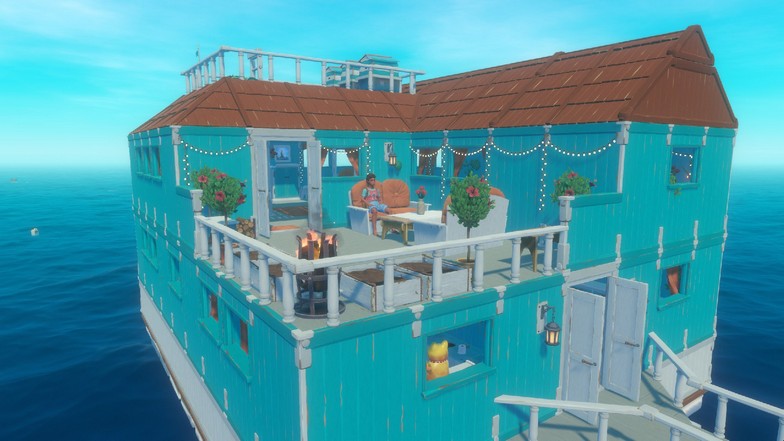 Raft is a unique survival-crafting game where you literally explore the massive world on a raft. Surviving is a big part of the game but with a bigger emphasis on your raft's progression rather than your character.
Since you will be expanding your raft through crafting and other upgrades you will discover along the way, damages to your raft might send you back in terms of progression.
Raft has some fun mechanics like its unique way of handling its hunger and thirst mechanics. You will have to find a way of cooking delicious recipes and purifying water to improve your quality of life.
You can invite friends to join you on your adventure and work on the struggles together, it makes things easier.
Stardew Valley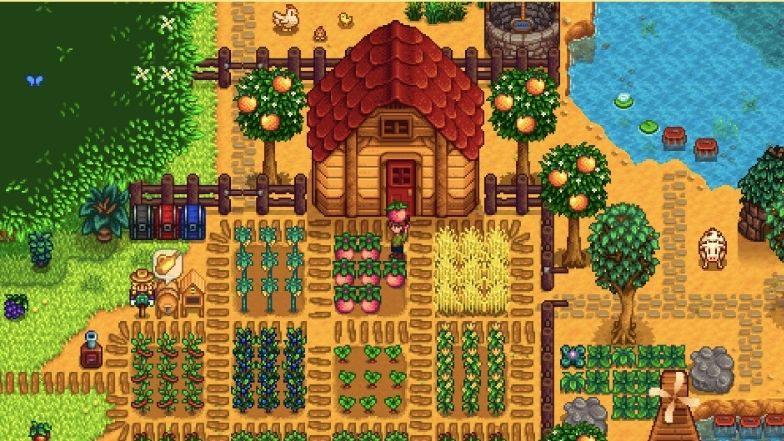 Stardew Valley is considered one of the most fun indie games ever made. The game is a simple farming simulator, where its pixelated graphics might repel a few of the players, but the game is filled with amazing content worth thousands of hours.
Like most farming simulator games, the game is mostly about relaxing and getting creative. You will have the freedom to decorate your farm, including your house, and try to make an honest living in the town.
You will meet other NPCs in the community and find the perfect one you want to settle around with.
There are romance options as well as unique interactions with various NPCs throughout the game's seasons. You can meet these people through events or just by strolling around the town.
The game gives you the freedom to do anything you want, which makes it a perfect casual game. You can boot up the game, start growing crops, sell these items for money, and create your dream farm.
You can even explore the mines and fight your way against creatures to earn unique loot you can use for your character or farm.
Stardew Valley has more content than most AAA games out there, and it should be a staple for anyone who loves simulation games.
We Were Here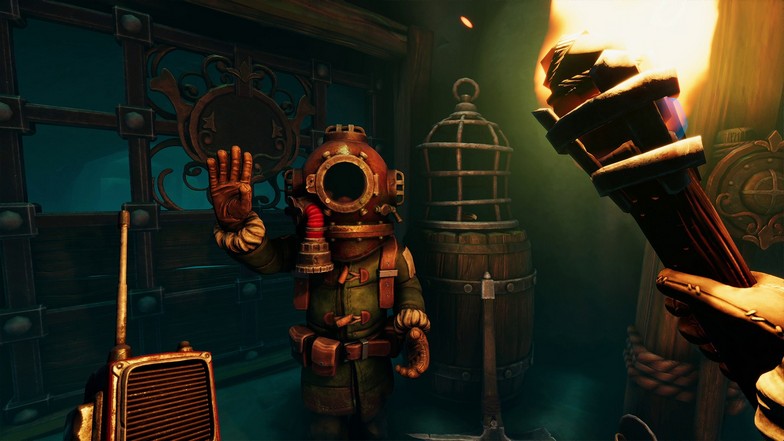 We Were Here is a mind-bending cooperative puzzle game. The game will feel like an open-world adventure game, but the path is pretty linear.
Each step will bring you to different and puzzling challenges. What makes We Were Here unique is that the puzzles require precise communication between the two players.
Some puzzles can only be solved through one player's side while some of the clues can only be accessed by the other player. The more complicated the clues are, the harder it is to relay the information and solve it.
Terraria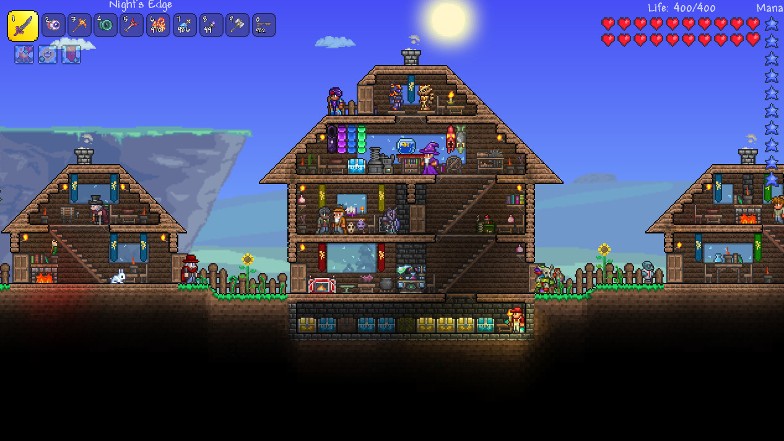 Terraria is a 2D sandbox survival crafting game where you dig, explore, craft, and build until you cannot anymore.
Each world is randomly generated so each playthrough will be a little different. Once you start the game, you will dig for resources and find a good spot to build a base.
You will search for materials and resource until you find the next tier of items. Unlocking any new tier will unlock new areas to explore, and you will be roughly doing the same thing over and over.
However, most of the important materials are locked behind bosses or events, and you will need to figure out a way to beat them first.
The game features an online co-op, and it is better to play it with friends because the amount of content in Terraria is astronomical.
You can get lost in base building and find yourself not progressing a single bit. It would be a fun and relaxing activity to do with someone special if both of you are interested in these types of games.
Valheim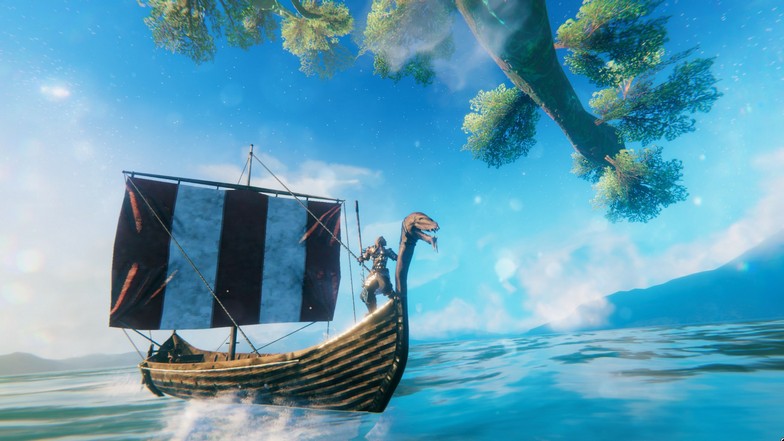 Valheim is another open-world survival-crafting game based on Norse mythology. Indie developers seem to have created a trend because of the rise of survival-crafting games on PC.
For Valheim, the wonderful game design allows the players to freely explore the world and face the challenges depending on their level of progression.
Your first objective is to build a base, gather resources, and create tools for exploration. Once you start exploring, you will face different challenges depending on where you are headed.
If you encounter a problem where you feel like you are way underpowered for the area, you are probably in the wrong place.
Valheim throws you right into the middle of the world with little to no clues at all on how to progress. There are runes all over the map and they will lead you to points of interest that will help you progress.
The game offers up to 1-10 players in multiplayer. You can have an entire Norse clan building your own massive kingdom.
Satisfactory
Satisfactory will show you the wonders of base-building and automation. It can also be considered a survival-crafting game, but it heavily focuses its gameplay on automation.
You will be given a choice among different starting points in an enormous world filled with all kinds of resources. The world isn't procedurally-generated so each map will be the same.
Your goal is to try and automate these raw resources into different outputs. Once you unlock new buildings and recipes for automation, the process keeps on getting harder and harder.
With all the math involved in this game, you might find it hard to calculate every single building to be fully optimized. If this scares you away or you do not find it even remotely fascinating, this game isn't for you. These challenges are the bread and butter of Satisfactory.
Bloons TD 6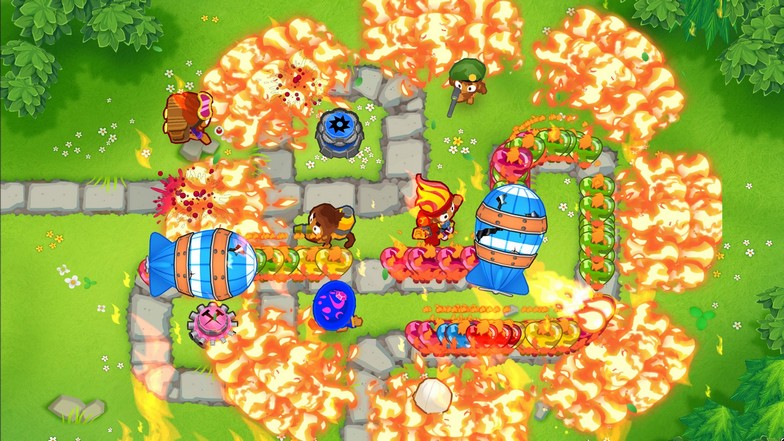 Bloons TD 6 has been one of the most popular casual tower defense games out there on the market. Its simplicity makes it easy to learn even with hundreds of tower (monkey) combinations you can come up with.
However, the difficulty and map can alter the gameplay drastically – becoming harder to master, sometimes with no room for errors.
The game lets you progress in a way where you can unlock upgrades to your monkeys and your overall abilities in every match.
To make it much clearer, monkeys have different lines of upgrades that have to be unlocked, but at the same time, you also have the cash to unlock general upgrades.
The game can be played with other players in cooperative mode, which is a nice twist to a simple tower defense game.
Golf With Your Friends
Golf with your friends is not your ordinary golf game. This game is more arcadey and has a more fast-paced playstyle. The game brings you to unique golf courses similar to those you see in miniature golf, but with extra crazy steps.
You will start with a golf ball, and you will hit the ball whenever and however you want. As long as you finish in fewer strokes and in a shorter time, you should win the hole.
You won't see yourself swinging golf clubs, but you will launch your golf balls in a direction to get closer to the hole while using the obstacles around the course.
Gold With Your Friends is a hilariously fun game to play with your friends and family.
My Time at Portia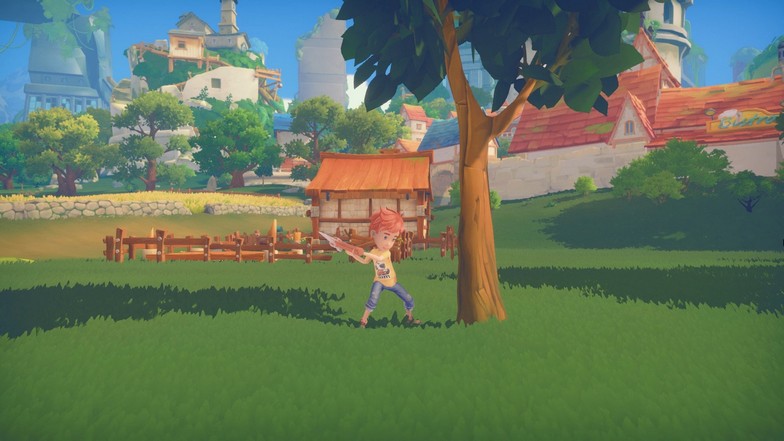 My Time at Portia is essentially the same as the previous title on the list, Story of Seasons. However, it does bring elements from Stardew Valley that make My Time at Portia a mix of both games. You will inherit a farm and grow crops.
The game is a more open world, so you will have to go exploring to find new materials for progression.
The difference is that you can go fight other creatures or even go exploring mountains to find new minerals.
The goal is to find new resources you can use to either upgrade your farm or unlock different blueprints to find new inventions. My Time at Portia perfectly mixes all the elements into one unique farming simulator game.
Risk of Rain
Risk of Rain is another roguelike game that is less challenging but a little more exciting than the other games on the list. Roguelike usually involves a lot of RNG (randomness or luck), and Risk of Rain revolves around this factor.
There are two titles in the Risk of Rain series (1 and 2). Both are great and feature a ton of unique characters to play. Each character has different abilities you need to unlock and equip. These alternatives offer new ways to play each character with different builds you can experiment with.
The main difference between Risk of Rain 1 from Risk of Rain 2 is that the first title is a 2D platformer, whereas the latter is a third-person shooter. There is a seven-year difference in their release dates, so it was a significant change.
Both titles are standalone, so you can play the second title without playing the first. As previously mentioned, the game is less challenging, but that does not mean it isn't hard.
There are hardcore difficulties available, and it is primarily for players who already know a lot about the game and has unlocked the abilities.
When it comes to builds, the combinations are limitless. If you wind up risking for a particular build and not getting what you want, you might lose the run sooner.
Risk of Rain is a casual title you can easily pick up anytime and stop whenever as well.
Escape Simulator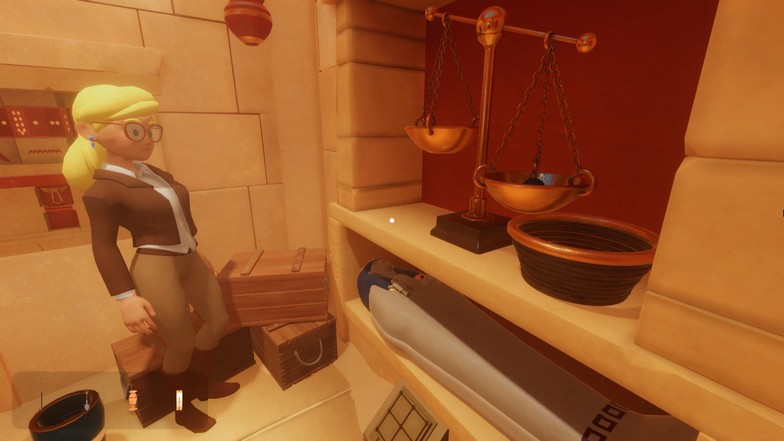 If you are familiar with the concept of escape rooms, Escape Simulator is the exact same thing but played online inside a game.
It is a first-person puzzler you can play as a couple and try to work out puzzles and find clues together. The game gets easier when there are more people because the game supports more than two players.
The puzzles in each room are hard, and it could take you from 5 to 60 minutes to complete, but when you have more than two brains working on separate things, the puzzles might get solved too fast.
There are over 20 rooms filled with puzzles designed by people who curate escape rooms in the real world.
By playing it in first-person, it feels like you are inside a uniquely crafted escape room with varying themes. You can play the game until you finish all the levels, and there will still be more content awaiting both of you.
Since Escape Simulator has a workshop available for the game, people from different communities can curate their own personal escape room and share it with the world.
Escape Simulator is also an exciting game to play with someone special.
Cuphead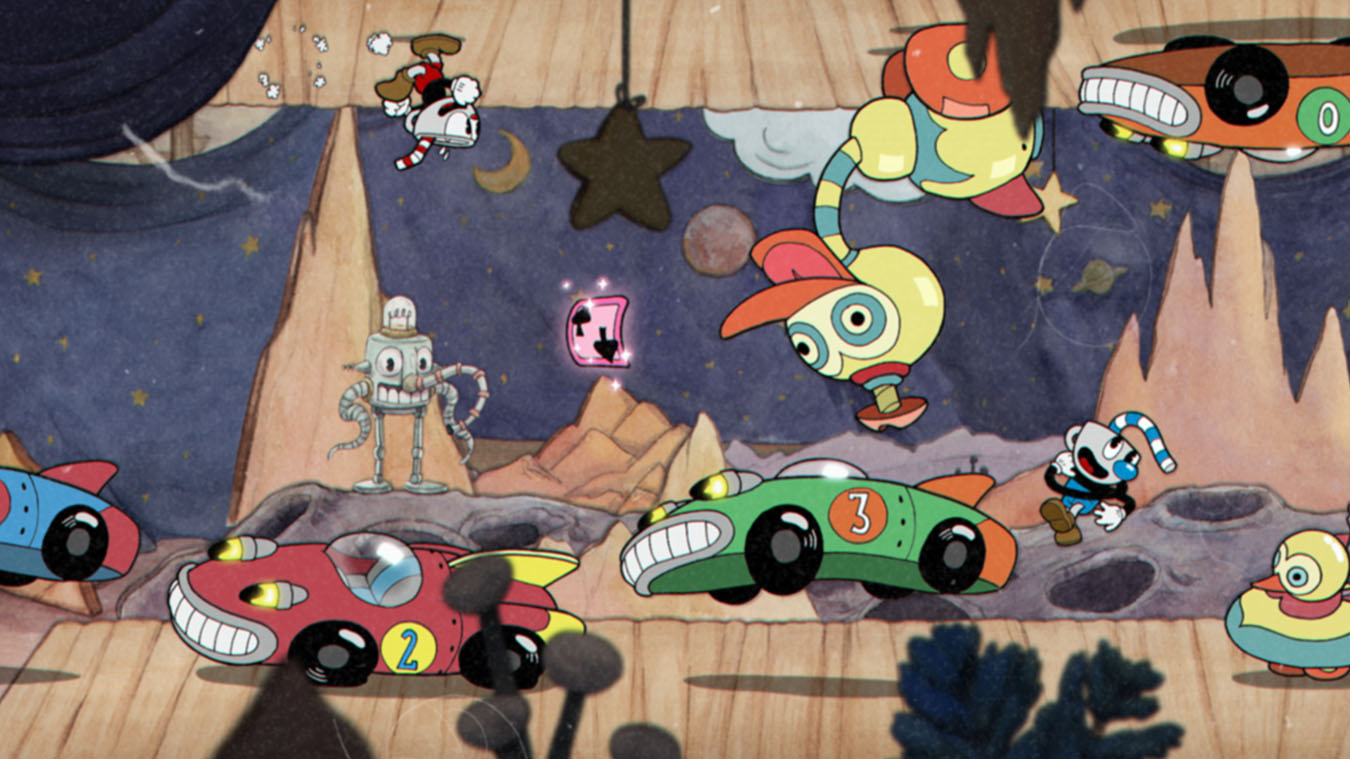 Cuphead is one of the most successful games on the list. It is a platformer game with a 1930s style you see in the old Walt Disney films.
The game gives you control over your customizations, such as weapons, upgrades, and other things to help you finish the stages. Each stage is absurdly challenging, but you have to finish them and get graded with star ratings.
The progression is the same as any popular platformer, but you have the freedom to choose different stages once they open up.
For completionist players, the challenge lies in finishing the stages perfectly rather than increasing difficulty levels.
Cuphead is known more for its Souls-like difficulty. It does not look anything like a bullet hell game on paper, but you will know why it's classed as one once you play it.
They Are Billions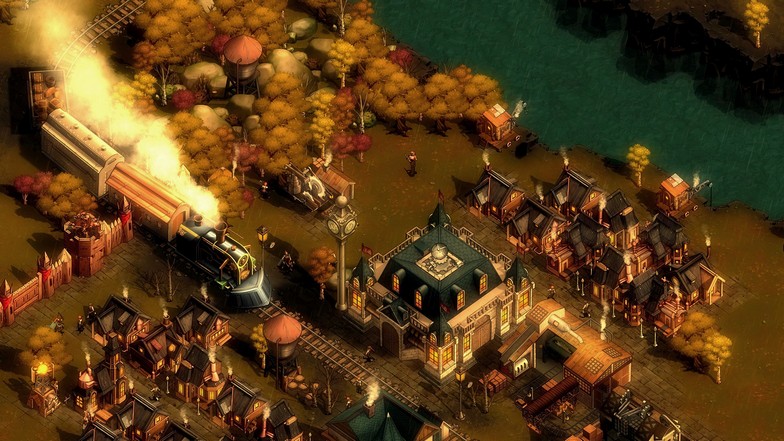 They Are Billions is a zombie RTS game where you will try to survive an insane amount of zombie invasions. You will build your base, collect resources, ramp up the production, and try to survive the threat of the infection.
It is called "They Are Billions" because it highly exaggerates the insane number of infected going against your human colony. You will learn the basic elements of any tower defense game while completely managing your resources, upgrades, and unit production at the same time.
There are a ton of things to look into, and it could be hard to master, but that is what makes it addicting.
You will constantly find things to experiment with while trying to play the survival mode. The game also features a campaign with over 48 missions that are already 60 hours worth of gameplay.
The game is quite cheap.
As long as you enjoy RTS games, which can be frustratingly difficult for many, They Are Billions will have hundreds of hours of gameplay.
Don't Starve Together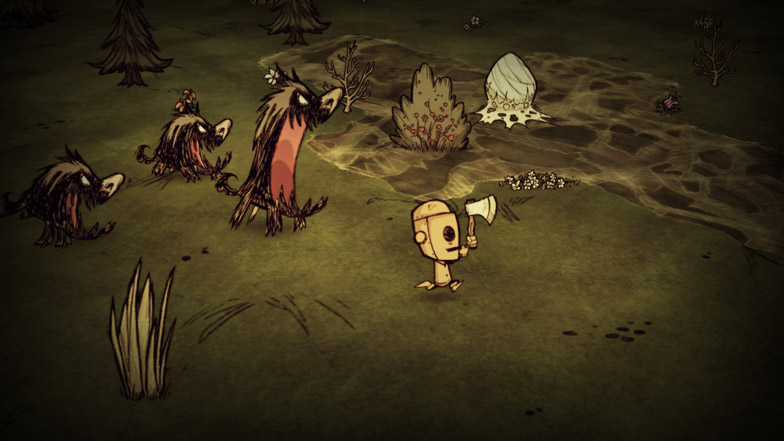 Don't Starve Together is another survival crafting game, but with more emphasis on the game's difficulty while maintaining the level of depth most survival crafting games possess.
As the title says, "Don't Starve Together", the gameplay revolves around trying to survive in the wilderness by fighting, farming, building, and exploring.
You will get to choose among a variety of unique characters with their own backstory and special perk.
Each character has their own specialty that makes them either easier or harder to play when it comes to survival.
Every character will have to manage their hunger, health points, and sanity throughout the day, so it will always be best to manage these needs properly.
If you run out of food, it means that you are not providing an ample supply of food to be eaten for the next days to come. Seasons also change in Don't Starve Together. It heavily affects the gameplay because each season imposes a different kind of challenge for your survival.
The game can be played with multiple players, but it is completely possible to survive alone. However, the game is also perfect for playing as a couple as it gives you more chances to help each other and tend to each one's needs.
Don't Starve Together also supports mods through Steam's Workshop. There are a ton of fun and helpful mods out there made by the community to help you out. The game can be quite difficult for new players, especially if you are new to survival crafting games.
Most of the mods make the game easier to manage, and if you are used to the game's mechanics, you can opt to remove them on your next playthrough.
Honorable Mentions
All the titles listed below are amazing games that also belong to the list. There are too many great indie games out there. The list above does not have any particular order on which ones are the best. All these titles, including the ones below, are all successful and it will highly depend on each and everyone's taste in games.
The Forest
Rust
Subnautica
ARK: Survival Evolved
Slay the Spire
Little Nightmares
Hollow Knight
Loop Hero
Scrap Mechanic
Disco Elysium
Kerbal Space Program