If you are trying to get your partner to play more games with you, one of the best things you can do is look for a good couch co-op game.
Whilst couch co-op is decreasing in popularity, there are still many games out there that have a cooperative mode, and I'm sure you didn't even know that some can be played that way.
With this in mind, we decided to list the best games to play with your significant other on PC.
We've included games across a wide variety of genres, so you'll be sure to find something suitable.
Take your time, read through it, and enjoy checking out the 41 best Steam games to play with your girlfriend or boyfriend.
LEGO DC Super-Villains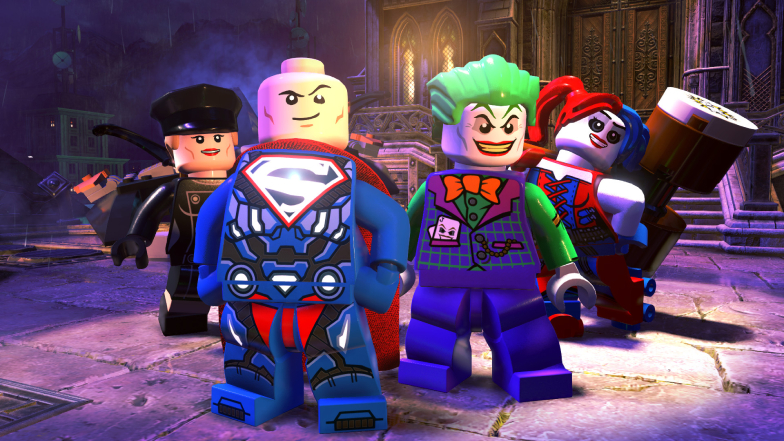 Lego games have been successful for a long time, and it shouldn't be a surprise. They are games that have many fan-favorite characters from different franchises. Sometimes they even have all the characters.
On top of that, Lego games are fun parodies that reenact scenes of movies and comics in a very light-hearted, satirical tone or are just straight-up funny and original.
The gameplay is often quite simple. You control a few characters that have to cooperate and use their exclusive abilities to solve puzzles and fight enemies.
When playing cooperatively, each player controls a different character. They can independently move to other areas of the screen, which makes combat much more fun and facilitates solving puzzles.
Although LEGO DC Super-Villains is the last Lego videogame, you can just buy any other Lego game — preferably one that is about a franchise you and your partner like — and have a blast with it.
If you like DC Comics, LEGO DC Super-Villains is one of the most polished and well-designed video games with the Lego name on it.
Portal 2
Portal is legendary, and so is Portal 2. The sequel takes everything that is good about the original and expands on it.
However, there is also a way to play Portal 2 cooperatively. If you think that things get much more manageable, think again. Having to count on someone else to fire a portal gun and know where to place their portals in order to progress might get a bit frustrating at times.
Still, it is a lot of fun to share the Portal experience with someone, especially with your significant other.
Therefore, if you are looking for a fun puzzle game where you, most of the time, get to take your time and slowly progress while solving some of the most fun and complex puzzles ever made, just give Portal 2 a shot.
Jackbox Party Pack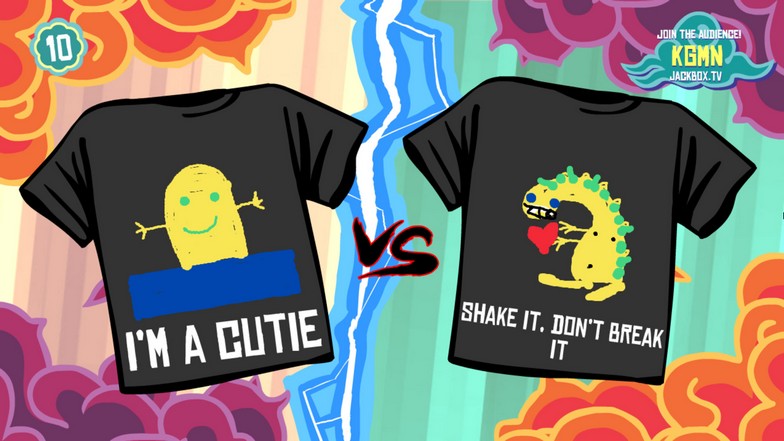 The Jackbox Party games are one of the best games to play with your friends or with multiple couples in a group.
Each Jackbox Party Pack (any Jackbox game in the series) contains 4-5 party games to play with your friends. Each party game in The Jackbox Party Pack is a game in itself where everyone competes against each other.
To play the game, each player will need to connect through a device using a code. It can be any device that has access to a web browser.
Players can use their phones, iPads, tablets, or anything they have near them. Only one person needs to buy the game, and it needs to be the one with a stable internet connection because they will need to stream it for everyone to see.
The beauty of the game is that the inside jokes with your friends or family are all applicable to the games.
The game will always be different if you decide to play with your other friends, especially with different couples too. A few games also require players to show their artistic side, but it isn't mandatory; it is funnier that way.
Since there are a ton of The Jackbox Party Packs out there already, you can choose a pack that would be most appealing to your own group.
All the minigames are mentioned on each pack, and if you are undecided, you can try out The Jackbox Party Pack 3, pure comedy.
Overcooked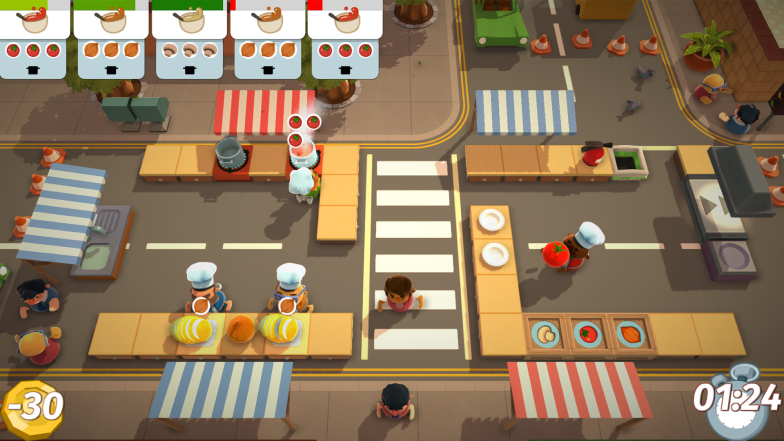 This game is charming and surprisingly fun. I doubted that I could ever have fun with a game about cooking, but I was so wrong.
Overcooked is a marvelous experience when played cooperatively. Sharing your kitchen with someone else adds to the sense of urgency and makes things very funny.
However, this is also one game that can spark animosity between people. Playing with your partner might be the most fun thing in the world if both of you are in sync and can share responsibilities, but being disorganized will only make one of you get in the way of the other.
This game is not about brainlessly doing chores but about coordination, smart cooperation, fast decision-making, management, and teamwork — which is absolutely crucial.
If you can work with your significant other in a game that can become quite frenetic and hard, try out Overcooked or its sequel. You'll have a blast.
Don't Starve Together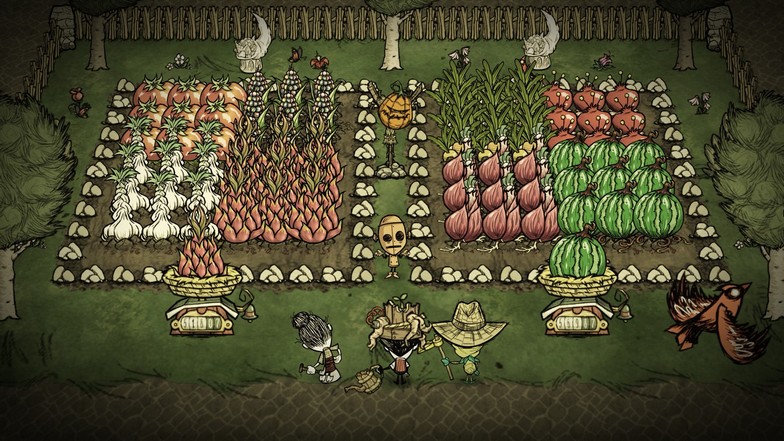 Don't Starve Together is another survival crafting game, but with more emphasis on the game's difficulty while maintaining the level of depth most survival crafting games possess.
As the title says, "Don't Starve Together", the gameplay revolves around trying to survive in the wilderness by fighting, farming, building, and exploring.
You will get to choose among a variety of unique characters with their own backstory and special perk. Each character has their own specialty that makes them either easier or harder to play when it comes to survival.
Every character will have to manage their hunger, health points, and sanity throughout the day, so it will always be best to manage these needs properly.
If you run out of food, it means that you are not providing an ample supply of food to be eaten for the next days to come. Seasons also change in Don't Starve Together.
It heavily affects the gameplay because each season imposes a different kind of challenge for your survival.
The game can be played with multiple players, but it is completely possible to survive alone. However, the game is also perfect to play as a couple as it gives you more chances to help each other and tend to each one's needs. Don't Starve Together also supports mods through Steam's Workshop.
There are a ton of fun and helpful mods out there made by the community to help you out. The game can be quite difficult for new players, especially if you are new to survival crafting games.
Most of the mods make the game easier to manage, and if you are used to the game's mechanics, you can opt to remove them on your next playthrough.
Grounded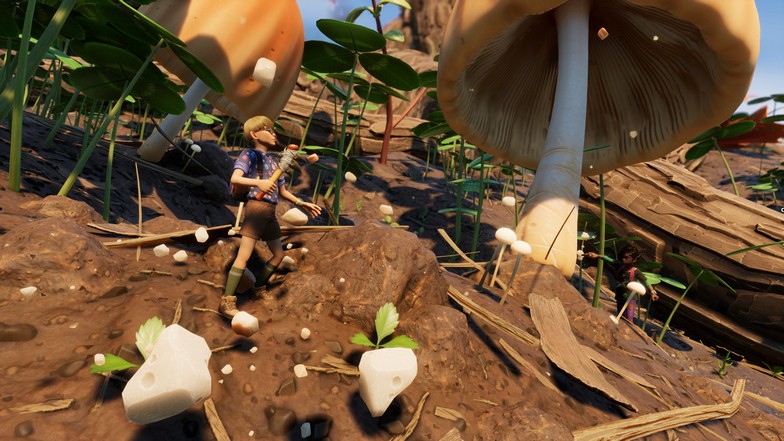 Grounded introduced a new and exciting take on the survival crafting game genre by mixing it with a familiar trope.
The game's story is similar to a classic Pixar film, A Bug's Life. You will be playing as kids who got shrunk in a backyard, and you will try to survive all the dangerous creatures, mostly bugs, by getting resources and crafting weapons for combat.
You will receive some objectives because, unlike other survival crafting games, Grounded has quests that give clues to what happened, and your goal is to uncover how you all shrank and how to get back to normal.
The game still lacks some content compared to other survival crafting games, but the game is fun to play with another player.
Grounded supports up to 4 players, but the pacing might be too fast if there are too many. It would be perfect for couples to play, and this is why the game is on the list. The story is interesting enough even if survival crafting games are heavily focused on content and gameplay.
Stardew Valley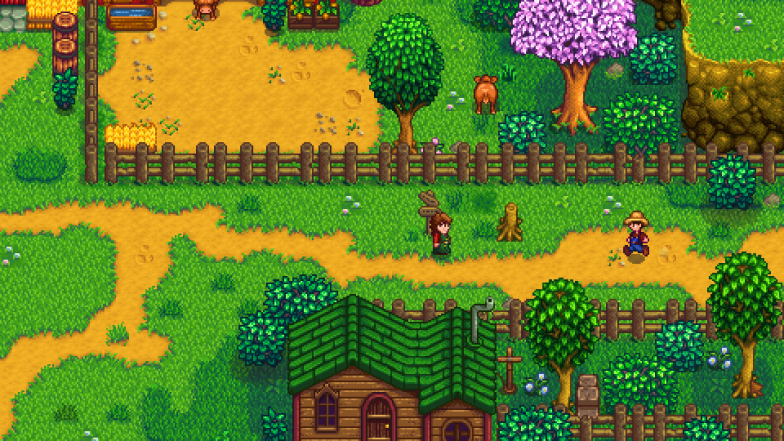 Stardew Valley is the most popular endless RPG out there. This is a game that will always keep you busy, and if you play it with someone else, you will have many things to do together.
In Stardew Valley, you just moved to Pelican Town and started taking care of a farm that once belonged to your grandfather. Thankfully, unlike Overcooked, Stardew Valley is very relaxing.
Even though the game is very engaging, you will rarely have an intense sense of urgency that will cause you and your partner to start complaining.
There is so much to do in this game that you will always need a hand, which makes the cooperative split-screen mode so good.
Besides all the basic farm chores and crafting, the game has some dungeons you and your partner can explore together.
Terraria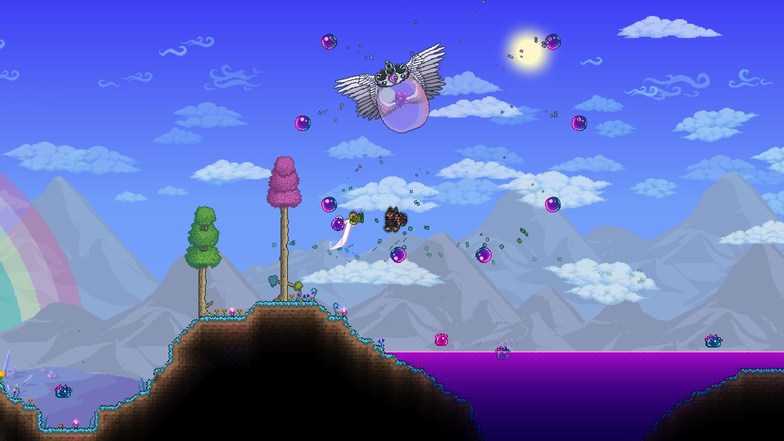 Terraria is a 2D sandbox survival crafting game where you dig, explore, craft, and build until you cannot anymore. Each world is randomly generated, so each playthrough will be a little different. Once you start the game, you will dig for resources and find a good spot to build a base.
You will search for materials and resources until you find the next tier of items. Unlocking any new tier will unlock new areas to explore, and you will be roughly doing the same thing over and over.
However, most of the important materials are locked behind bosses or events, and you will need to figure out a way to beat them first.
The game features an online co-op, and it is better to play it with friends because the amount of content in Terraria is astronomical.
You can get lost in base building and find yourself not progressing a single bit. It would be a fun and relaxing activity to do with someone special if both of you are interested in these types of games.
Do not let the pixelated graphics repel you from playing this gem.
Human: Fall Flat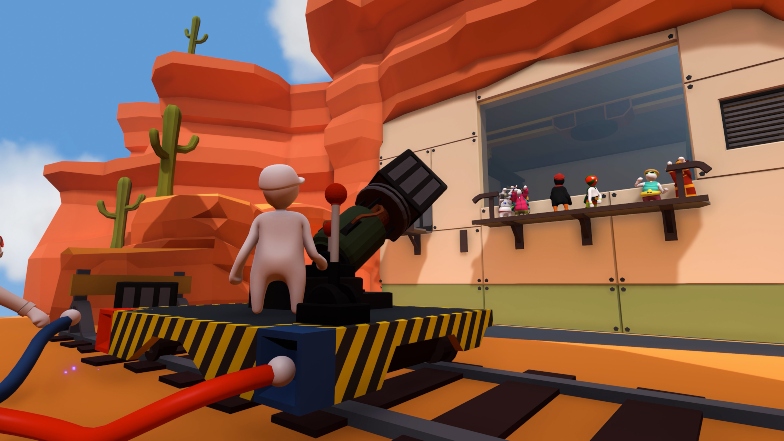 In Human: Fall Flat, players control a customizable character named Bob, who must navigate through various surreal levels and solve puzzles using the game's physics engine.
The game features intentionally clumsy and awkward controls, which are intended to create a sense of humor and fun.
The game's levels are open-ended and offer multiple solutions to puzzles, allowing players to experiment and try different approaches. The levels are designed to be nonlinear, with multiple paths to the end goal, encouraging players to explore and find hidden secrets.
The game's physics engine plays a significant role in gameplay, with players using Bob's limbs to climb, swing, and interact with objects in the game world.
The physics-based gameplay can lead to unexpected and hilarious moments, such as when Bob falls off a ledge or trips over an object.
Human: Fall Flat also features local and online multiplayer modes, allowing players to work together to solve puzzles and complete levels. Multiplayer mode can add an additional layer of humor and chaos to the gameplay.
The game has been praised for its unique and creative level design, engaging physics-based gameplay, and sense of humor. It has become popular for players looking for a fun, lighthearted puzzle game with a unique twist.
Escape Simulator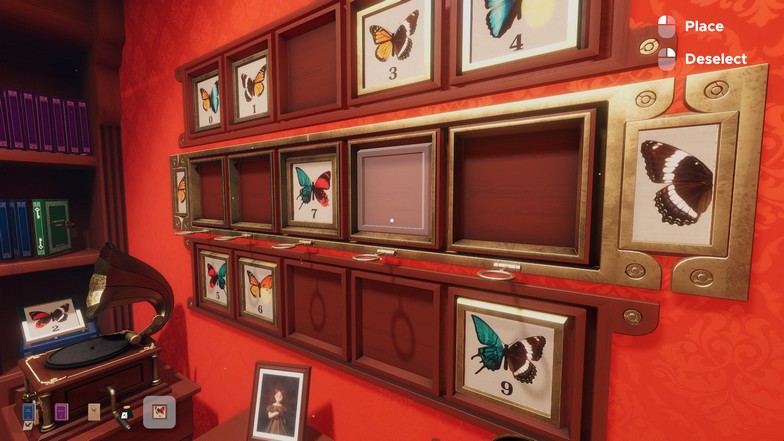 If you are familiar with the concept of escape rooms, Escape Simulator is the exact same thing but played online inside a game. It is a first-person puzzler you can play as a couple and try to work out puzzles and find clues together.
The game gets easier when there are more people because the game supports more than two players.
The puzzles in each room are hard, and it could take you from 5 to 60 minutes to complete, but when you have more than two brains working on separate things, the puzzles might get solved too fast.
There are over 20 rooms filled with puzzles designed by people who curate escape rooms in the real world.
By playing it in first-person, it feels like you are inside a uniquely crafted escape room with varying themes.
You can play the game until you finish all the levels, and there will still be more content awaiting both of you. Since Escape Simulator has a workshop available for the game, people from different communities can curate their own personal escape rooms and share them with the world.
Cuphead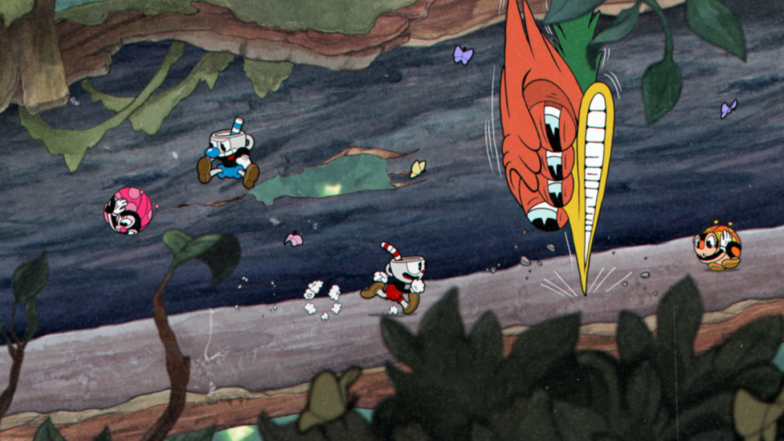 Cuphead is a beautifully designed game about running and gunning that mainly focuses on boss battles.
The most fantastic thing about the game is how it complements its already solid and fun mechanics with a hand-drawn art style that looks exactly like colored versions of 1930s cartoons. The game looks so much like something just out of the 30s that its animation is mesmerizing.
The great thing about Cuphead being a great videogame on top of being a great piece of art is that you can play it cooperatively with your partner, and you can both complain about how hard the bosses are. At the same time, you get to admire how beautifully animated the enemies are while they kill you both over and over again.
Honestly, Cuphead is a blast. It might take some time to get used to, and the game can be a bit punishing, but slowly getting better at it is just part of the process, and it is really nice to share that with someone.
Magicka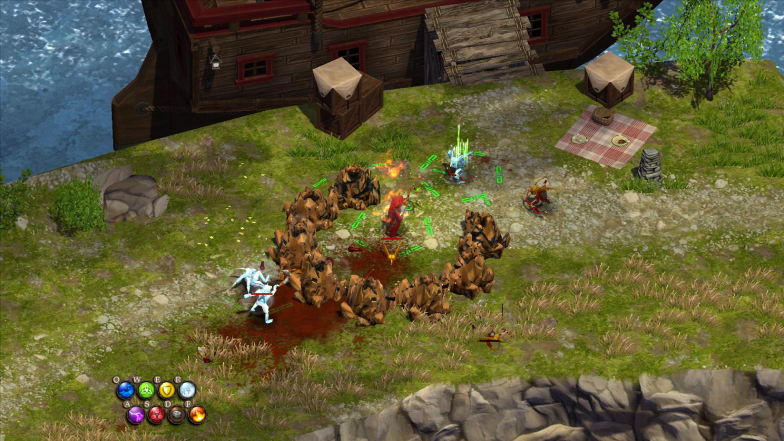 Magicka is a hilarious experience. This might be one of the few games out there that becomes much more difficult when playing with someone else helping you.
The game isn't harder when played with someone else because it throws more enemies at you. From what I remember, it all remains the same, but the game acknowledges that the most common reason for a wizard's death is another wizard.
You will probably not be doing that on purpose, which makes the whole thing super funny, but you will probably be killing your partner, and they will most likely be killing you accidentally. Many times this will happen while you two try to help each other.
Thankfully, you only lose progression if you both are dead. So as long as one of the wizards remain alive, the other can resurrect and keep playing. That way, you don't get so salty when you die, and you both can laugh at the ridiculous ways you can get killed in this game.
Garden Paws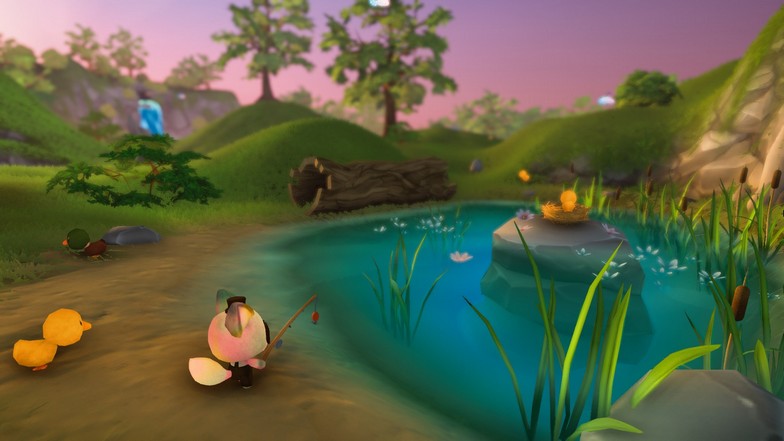 Garden Paws is a cute farming simulator game with an online co-op available. The game starts with probably the most common cliché in farming simulators where you have inherited your grandparents' farm, and you need to take care of it.
You have a ton of options available to improve your farm. There are hundreds of crafting options, and you can even build an insanely large castle if you want.
To unlock these options, you will have to do quests from the local construction shop and the mayor and help the town reach its full potential.
The game rewards exploration as the game is incredibly vast and detailed. You can delve into the dungeon and battle monsters to find some resources, finish quests, or just have fun.
There are so many things to do with your loved one, such as shopkeeping, farming, questing, fishing, building, adventuring, raising animals, and cooking.
You can choose from 10 adorable-looking animal characters with hundreds of customization options.
Imagine seeing an adorable red fox that looks like a stuffed animal you won at the carnival and dress the fox up with a wizard hat, foxtrot shades, and a tiny red robe.
If you are both into cutesy animal things, this might be the most fitting game for couples to play.
Castle Crashers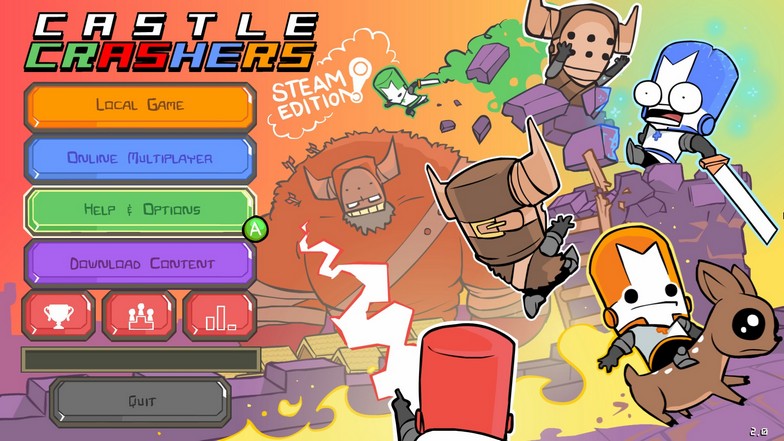 Castle Crashers is a 2D co-op adventure game you can play with your friends, even those who aren't into games. Since the game is a simple hack-and-slash adventure game, anyone can pick it up and play it easily.
The game is like one of those games you see in the arcade, but it also focuses on your team's chemistry while the game throws quirky quips and anomalies throughout the stages. There are over 25 characters to choose from and 40 different weapons to try out.
You will battle monsters, bosses, and even mutated corns to finish the stages. Your team will accumulate coins to buy upgrades or weapons as you progress through the campaign.
You can level up your stats or try out different characters anytime you want. The game is jam-packed with content for a game under $15.
You can also battle it out with your friends in the arena mode. There are also different difficulties, minigames, and collectibles to complete the game fully. Technically, you can spend more than 100 hours playing the game and might still not complete it.
BattleBlock Theatre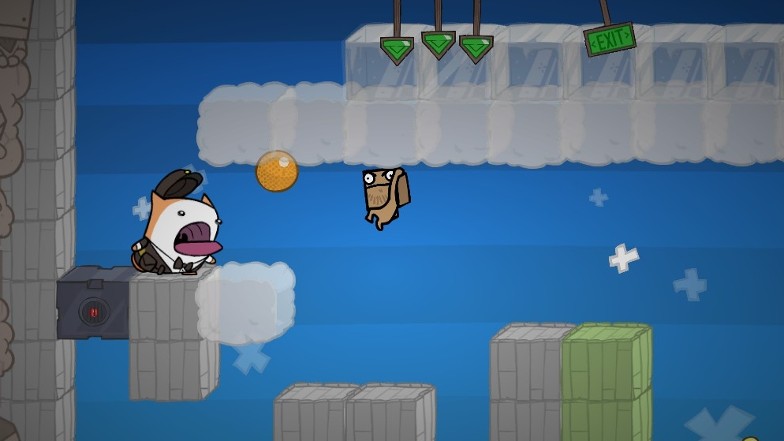 BattleBlock Theatre is another co-op game on the list. Similar to Castle Crashers (same developers), you will battle your way through hundreds of levels on a 2D-style platformer with your friends or play duos with someone special.
You will experience all the quirky quips from the announcer as you battle through treacherous creatures with an arsenal of weapons to choose from. You can also battle it out in the arenas and explore different difficulties if you finish 450 levels worth of content.
Metal Slug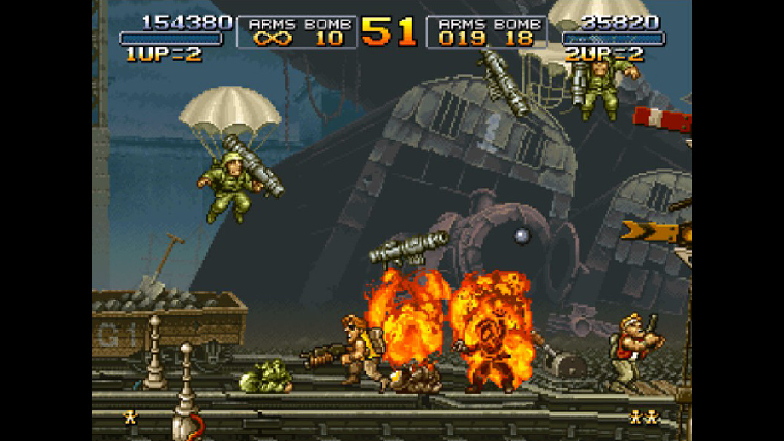 If you want something simple and easy to understand, go with Metal Slug. This classic Shoot'em Up is basically about firing at everything that moves while dodging bullets.
You can't go wrong with any Metal Slug; they are all quite enjoyable. Just pick a character, save some prisoners who will provide better guns, and fire at everything and everyone.
Metal Slug can be played cooperatively without needing a shared screen due to the arcade nature of this platform shooter, and it is pretty fun to have someone covering your back and blasting enemy soldiers with you.
Wild Guns Reloaded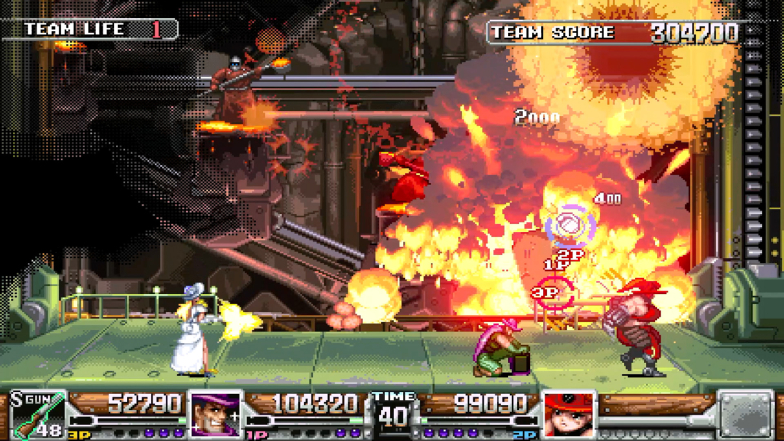 This game is one of my favorite games from the 16bits era, and I remember spending hours playing and replaying it with my friends. Wild Guns Reloaded is a remake of the original Wild Guns that brings a few tweaks and makes it even better than before.
This version of the game is meant for widescreen, which allows you to see more enemies, more bullets, and more of the stage.
Besides, it has new stages and two entirely new characters that change how the game is played.
Wild Guns is a weird game, and it might take some time to get used to the controls, but the steampunk meets wild west theme and the solid gallery shooter gameplay make it one of the most memorable cooperative experiences in video games.
Farm Together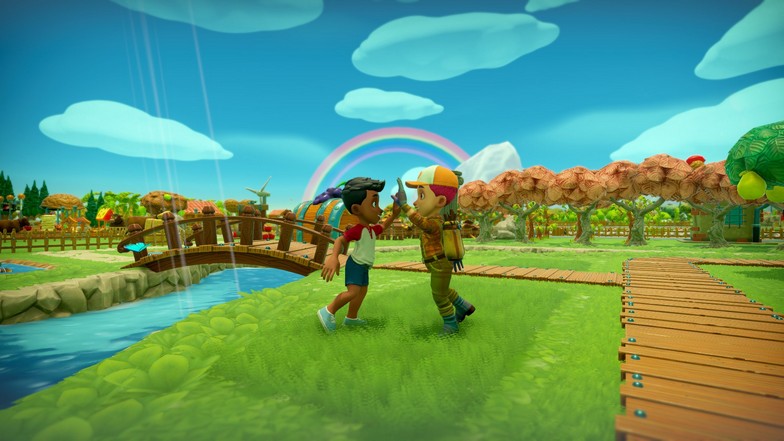 If Farm Together were to be compared to any other game, it would most likely be a mix of Animal Crossing and Stardew Valley. In Farm Together, you will work from scratch like any other farming simulator, but you can progress together with someone else as you start from nothing.
You will start by growing crops, planting trees, and taking care of animals while earning money to unlock new things to improve your farm. There will be hundreds of items to unlock, and you will be able to customize your own farm by building anything you unlock and designing it accordingly.
Aside from designing your farm, you also have your own house to decorate. You can decorate the whole interior and even spend some time cooking, painting, and composing music. All of these activities are almost made to be done for couples.
Project Zomboid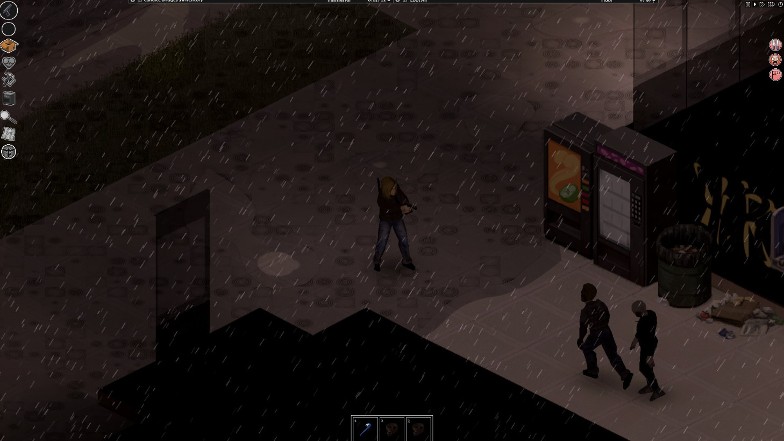 Project Zomboid is an open-ended zombie sandbox game. Some players might get turned off by the graphics, but games like these usually pump out a ton of content to consume.
The game puts you in a random location while playing top-side view on a map, and you will have to try and survive the zombie apocalypse by searching for supplies and making a base.
The game has a deep skill system which makes it feel like an RPG game. You will have a ton of skills to level under six main categories — passive, agility, combat, crafting, firearm, and survivalist. These skills increase as you explore the areas, fight zombies, craft, or even when reading a book.
Project Zomboid also relies on its deep crafting system, which is pretty common in most survival games, but the level of depth is way off the charts. The depth of these features is what makes Project Zomboid one of the best zombie games on Steam.
You will definitely be researching most of these online once you start getting hooked on the game. Everything gets easier once you play with someone else as progression becomes faster.
Rayman Origins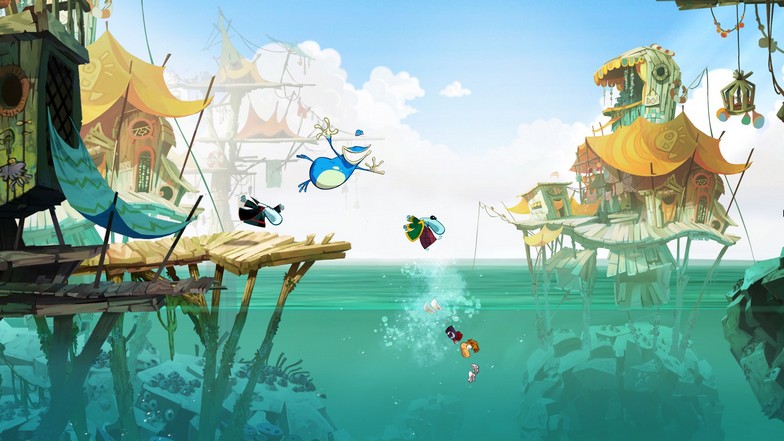 Rayman Origins is a local co-op 2D platformer game that includes over 60 levels of gameplay designed for anyone to play. There are over 100 characters and 12 unique environments that will capture the hearts of platformer game enthusiasts.
The world is quirky and colorful and features a mix of action, adventure, and beat-'em-up gameplay. You get to play with a ton of abilities and you unlock these new abilities progressively through finishing levels or finding secrets.
Rayman Origins features a ton of epic boss fights to conquer, and it will feel extremely rewarding to complete these hard levels alongside someone. The game is meant to be played in co-op mode, and you can even grab another couple and play as a party of four to finish the campaign.
River City Girls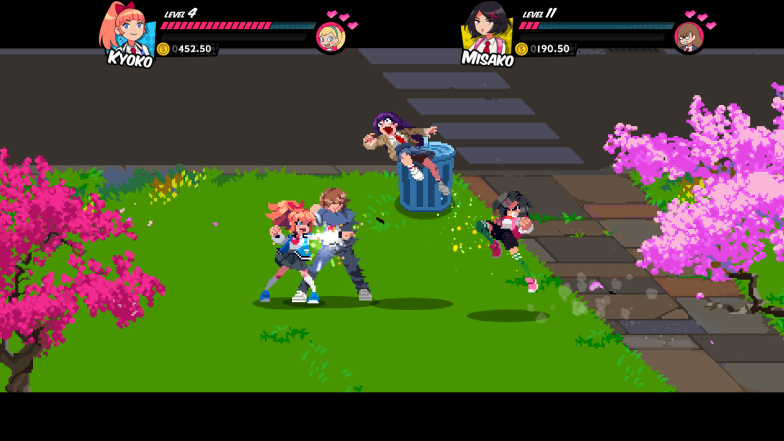 River City Girls is a fun game with a twist on a beloved franchise. Riki and Kuni get themselves in trouble and need to be rescued. Luckily, their girlfriends are just as badass as they are.
This game is such a treat. The gameplay is fun and reminiscent of the original, but it was obviously improved. You get to see so many tropes and fight funny stereotypes that it is hard not to enjoy the silliness of this game.
There are so many moves, magical abilities, weapons, and enemy variety that the game remains refreshing while you punch your way through the stages.
Like most beat'em ups, it has a shared screen cooperative mode, and it is seriously fun to play it with someone else.
Dynasty Warriors 7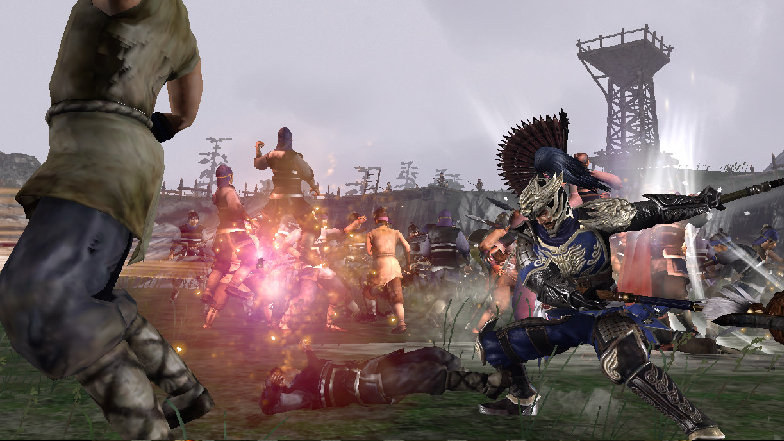 Not everyone is into the aesthetics of Dynasty Warriors and the Musou style of gameplay, but I argue that anyone who gives these games a shot will end up enjoying them.
Dynasty Warriors 7: Xtreme Legends Definitive Edition is a Musou game that takes place in the old three kingdoms of China.
The game has a chaotic story with drama, betrayal, war, and all you'd expect from a Chinese drama. However, it also embraces much of the Wuxia choreographic style and goes crazy with it.
Each character can single-handedly defeat dozens of ordinary soldiers.
This game also features a split-screen cooperative mode that lets you and your partner slash through hundreds of enemies together.
SAMURAI WARRIORS 5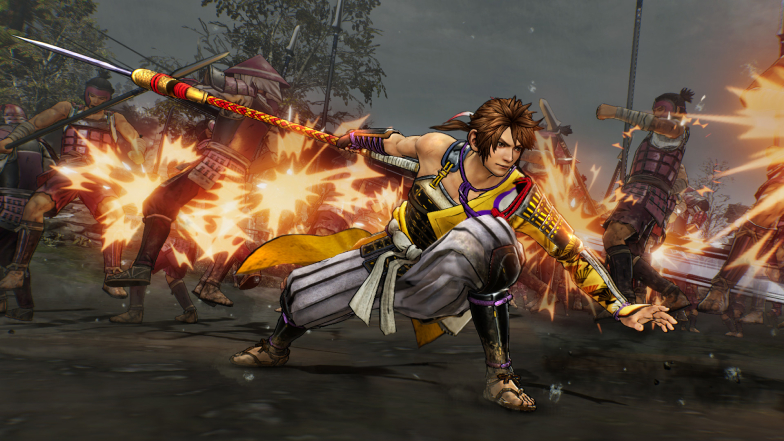 If you like Musou games but prefer Japanese History over Chinese, Samurai Warrior 5 is the game you are looking for.
In this game, you will find everything that you would find in a Dynasty Warriors game. There is a solid plot based on actual Japanese history with lots of emotionally charged moments, twists, and extremely powerful characters that can cut through hundreds of enemies.
This game also features shared-screen cooperative gameplay, which is why it is on this list.
Not that you don't have to play either Dynasty Warriors or Samurai Warriors. I'm sure you and your girlfriend will have fun playing either.
Tunche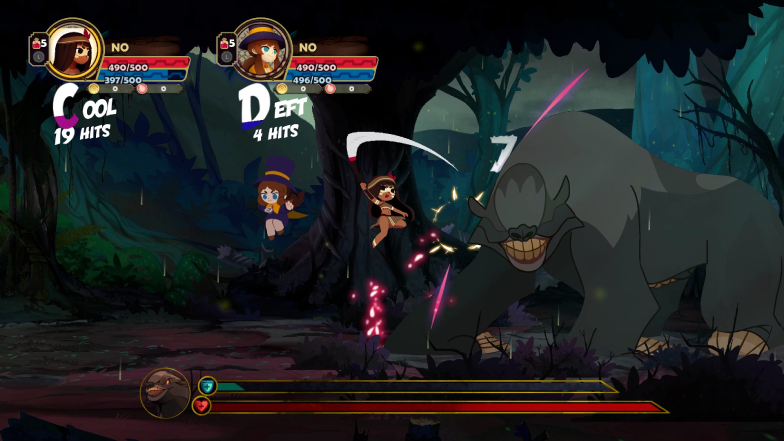 Tunche is a charming Beat'em Up game that takes place in the Amazon. The art is hand-drawn, and the overall visual design of the game is very cute.
Interestingly, this game is also a roguelike, so it might take a while before it becomes repetitive. It also has five different characters, each with its own unique abilities, adding a lot of replayability to the game.
Although it might not be for everyone, some people are not into games with realistic art, gritty visuals, or your usual buff beat 'em up characters, so Tunche's art style might be an excellent way to introduce someone to the genre.
Either way, this game was very well received on Steam, and it can be played cooperatively, and it is a good game overall, so there is no reason not to give it a shot.
Streets of Rage 4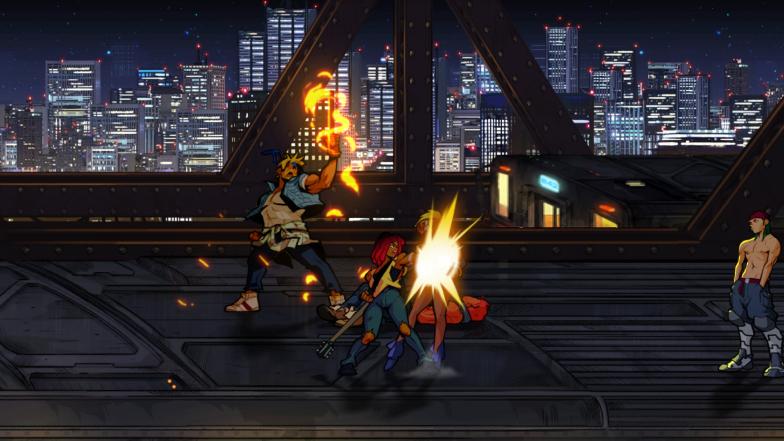 Streets of Rage is such an iconic Beat'em Up franchise. It started in the 16bits era and disappeared for long years.
Thankfully, it is finally back. This absolutely gorgeous hand-drawn game has charming visuals and fantastic gameplay and it is hard not to praise it too much.
The characters are all different from one another, and they are all fun to play as. The streets feel alive and dangerous, there's a good variety of enemies, and the mechanics make it possible to find cool combos and use special moves in the coolest ways.
Like all the previous games of this franchise, you team up with someone to beat up criminals, so call your significant other and go play some Streets of Rage 4 with them.
Trine: Ultimate Collection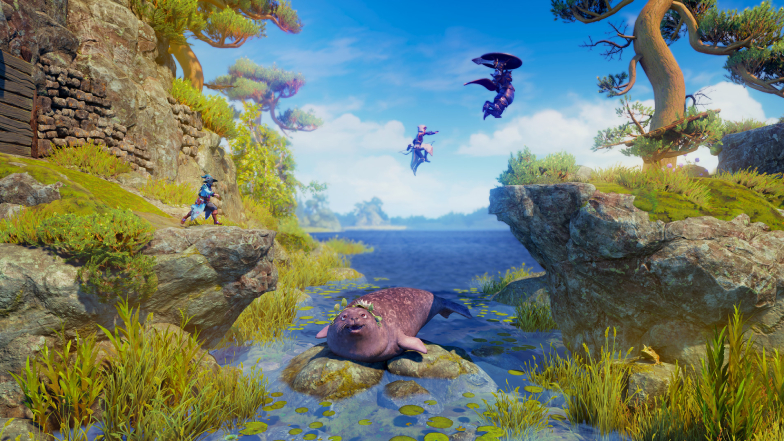 Trine is such a lovely series. In all Trine games, you control a Wizard, a Knight, and a Thief, who work together to solve puzzles and fight enemies along the way.
Trine is essentially a puzzle game that has you constantly switching characters to figure out who needs to do what so you can progress in the game.
Things get much more fun when played cooperatively because the other player can control one of the three characters.
On top of that, Trine: Ultimate Collection comes with all four Trine games, and it is definitely worth it.
Left 4 Dead
Left 4 Dead is one of Valve's best games and is probably on everyone's best co-op games list. Even if the game was released way back in 2008, players still play it decades after because of its addicting combination of action and horror.
While the modding community did a lot for its longevity, the game was absolutely perfect.
You start the game playing with three other players. Your team's goal is to finish the stage while fighting through hordes of zombies and surviving unfortunate scenarios (fighting Tanks and Witches).
While fighting through everything mentioned, you still have to deal with enemy players using special zombies to disrupt your team's progress.
You will pick up resources like medkits, propane tanks, ammunition, and equipment randomly spawned on each map to help you get through.
The game is highly regarded as one of the best zombie games on Steam, and if you find something better, Left 4 Dead will forever be an iconic game in video game history.
Left 4 Dead offers a ton of different maps or stages to play, and each one puts you in a different scenario against the horde.
The enemies are all randomly generated, so the game should have infinite replayability as long as you don't get bored with the gameplay or playing with your friends.
Left 4 Dead 2 is also a more polished sequel to the first title. You don't have to play the first one to play the sequel. They both offer the same core elements. If you haven't played this game, I bet you can find a friend who has played this before and show you the game.
The TakeOver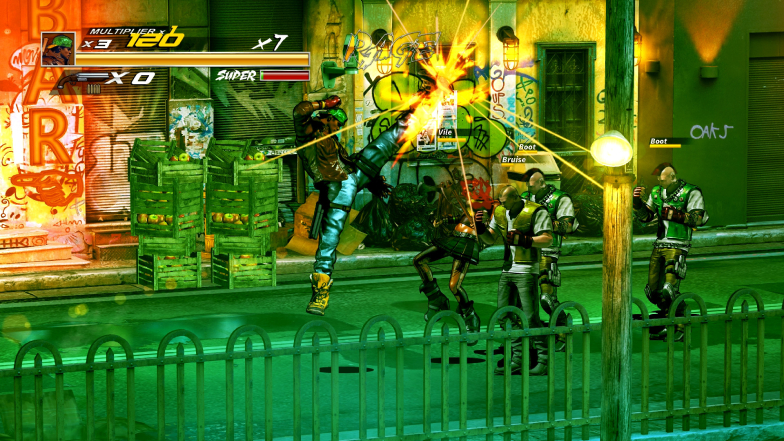 The Takeover is not an old Beat'em Up franchise but a love letter to old games of the genre such as Streets of Rage and Final Fight.
The game has an art style that uses rendered images, like old Killer Instinct games. There are three main characters and a secret one.
The plot is quite simple; a little girl was kidnapped during a moment when all the bad guys decided to take over the city, and now you have to punch everybody on your way to prevent that from happening and get the little girl back.
The game is fun and allows for button combinations, different combos, and the shared screen co-op that makes Beat'em Up games much more fun.
Darksiders Genesis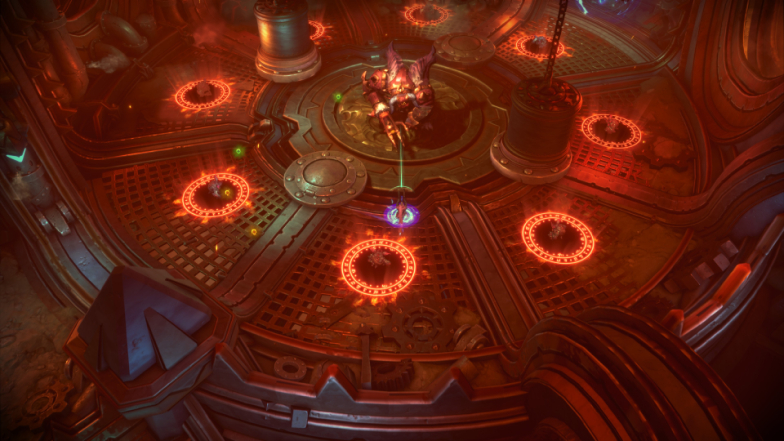 This very known franchise has some of the best Zelda-like gameplay that is often adjusted to feel fresh.
Darksiders Genesis is the debut of Strife in the Darksiders franchise, who teams up with his best sibling, War.
This is an isometric action-adventure game that can be played alone, with a single-player switching between characters, or cooperative via split-screen.
The game is fun to play for many reasons. Not only is the gameplay good, but the characters are also distinct, and the dynamic between those two is often quite hilarious.
Playing through this with your girlfriend certainly is an excellent way to spend your time. The plot is not genius, but it is different. Both characters are fun, and there is a lot to do in the game.
Resident Evil Revelations 2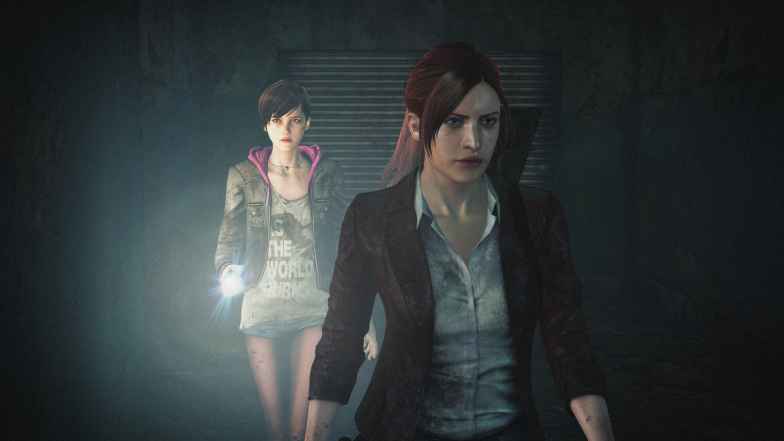 Resident Evil Revelations 2 is a good game that allows cooperative play from the get-go.
If you are playing alone, you get to switch between characters, but it is much more enjoyable if played in co-op mode due to the importance of each character.
Since they are both important to what you must do in order to advance, it feels great to count on teamwork in the split-screen mode.
This action game has many mysteries and good gameplay that is fun to theorize about while surviving the undead.
It Takes Two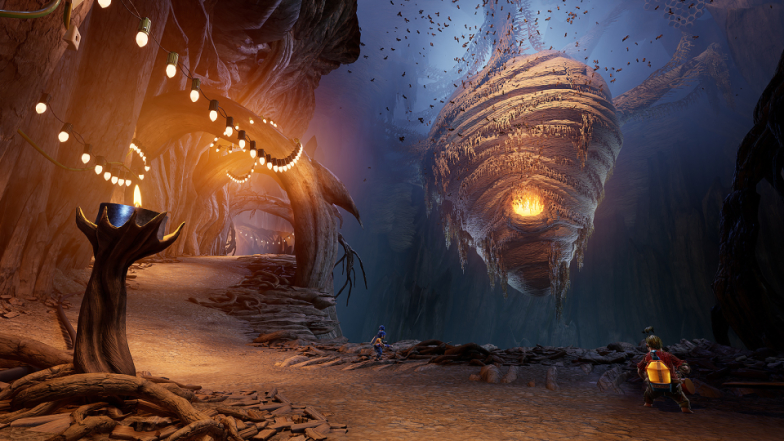 There is a reason behind this game's fame and relevance; it is absolutely wonderful.
The game is about a couple, which in itself might be already a good game to play with your significant other, but it is also an innovative experience that manages to make both players feel needed and equally important throughout the entire campaign, which is quite rare in modern games.
It Takes Two is generally a 3D platformer, but it will frequently change and twist the gameplay to keep your experience fresh and fun.
It sometimes completely changes how the game is played during some sections just for the sake of never boring you.
It Takes Two is an award-winning cooperative game that has been praised by players and critics, so if you have someone to play this game with, just do it.
Haven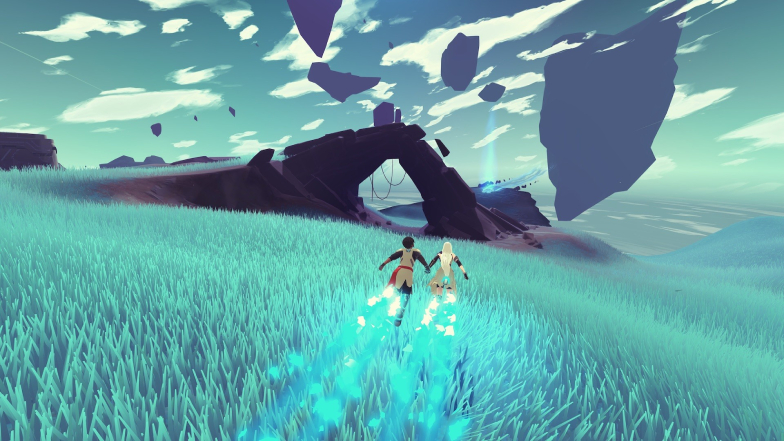 Haven is an Action RPG that allows you to play with someone else when doing exploration and combat. What makes this game interesting to play with your partner is the fact the game itself is about a couple.
It might not be the best cooperative game out there, and it certainly isn't an award-winning RPG, but the fact that this is a game about a couple that has been together for a while reflects in many ways the relationship of many people out there.
The more you play with your partner, the more you will be in sync when it comes to combat and exploration. Haven is a cute game with a heartwarming story and is a perfect choice to play with your significant other.
Divinity: Original Sin 2 – Definitive Edition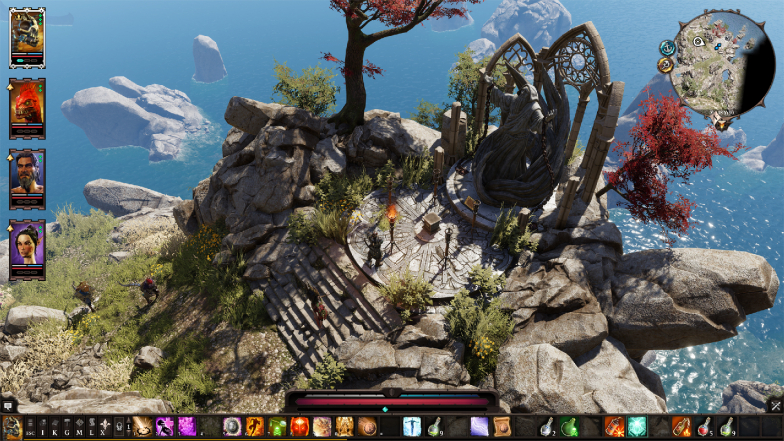 Divinity: Original Sin Definitive Edition is by far one of the greatest RPGs released in the past few years. The game is an homage to older games such as Baldur's Gate, but it stands on its own and uses that familiar scheme to deliver something fresh and spectacular.
Besides being a fantastic game on its own, Divinity: Original Sin 2 Definitive Edition has a local co-op mode that will seamlessly split the screen and rejoin based on how close the characters are to each other.
If you are trying to get someone — or in this case, your partner— into RPG games, I'd say that playing divinity in co-op mode is probably a good way to do so.
There aren't many RPG players out there that can be played with someone else locally, so I strongly suggest you try out this one.
Unravel Two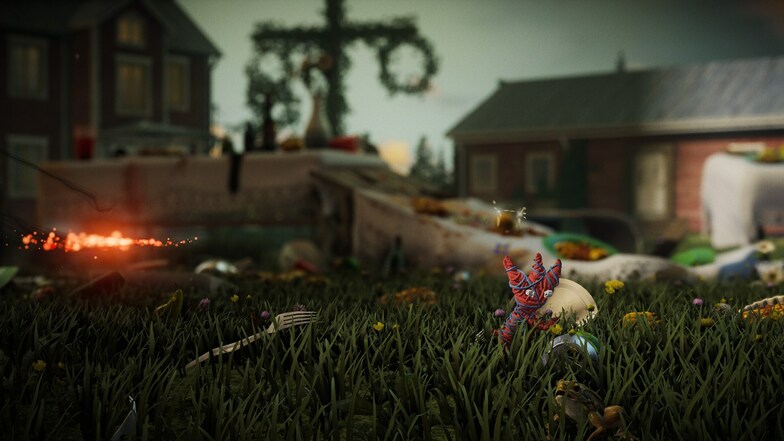 The sequel to the beautiful Unravel is a significant improvement when it comes to puzzles and platforming challenges, and it is a blast to play it with someone else.
Although you can play the game all by yourself, the game is clearly designed to play with someone else.
The other player can be used as an anchor to the others so you can swing and climb in ways that you wouldn't be able to by yourself. This inevitably forces players to coordinate their actions, which results in a genuinely bonding experience in an already enjoyable game.
Unravel Two is just good looking as its previous installment, but it is undoubtedly a better game, and it is a great experience to share with someone.
A Way Out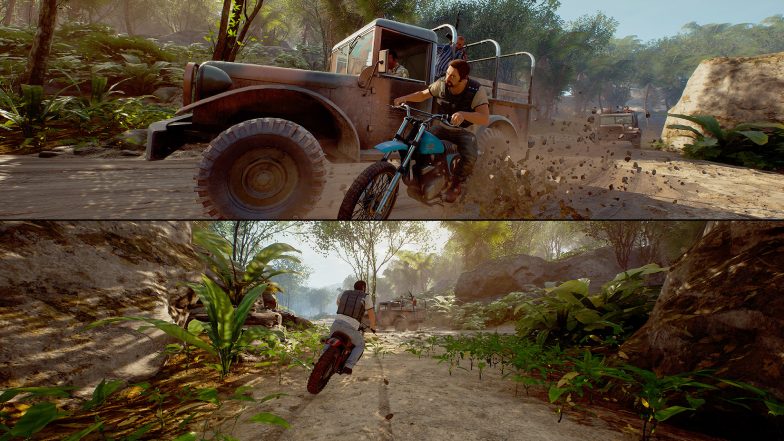 A Way Out is a prison break drama that can be played cooperatively and was developed by the same people behind It Takes Two.
There are some really extraordinary moments with great cinematography in this game. They have significantly different visuals depending on which side of the screen you're looking at since each player will have a different perspective on the scene that is playing out.
The plot is well-written, and it becomes even more interesting when you notice that each character has different conversations with NPCs. There are also some really neat moments when you have to cooperate with the other player to get things done.
The gameplay is more like many minigames that can be both refreshing and annoying due to the frequent changes that do not always stick to the landing. Even so, it is worth playing, especially if you are into cinematic games with well-told stories.
Biped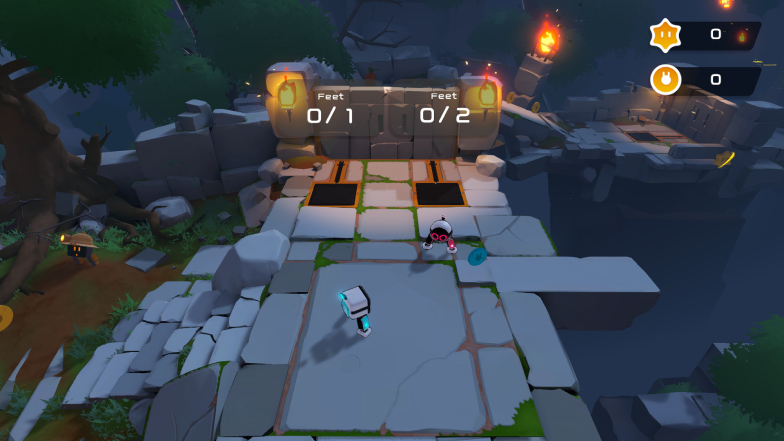 Biped is a charming puzzle game that relies on a quite funny gimmick; players have to independently control each leg of the robot character they are playing.
So, if you want to walk, you literally have to learn how to use each of the analog sticks — or whatever you are using to play the game — to control each leg.
This creates many hilarious moments when being played cooperatively since you and your partner will need to solve puzzles together and coordinate your actions in a game that makes movement already somewhat complicated.
The graphics are decent, the art style is cute, and the gameplay is fun and can be played slowly, making it a perfect stress-free experience to share with someone.
Shovel Knight: Treasure Trove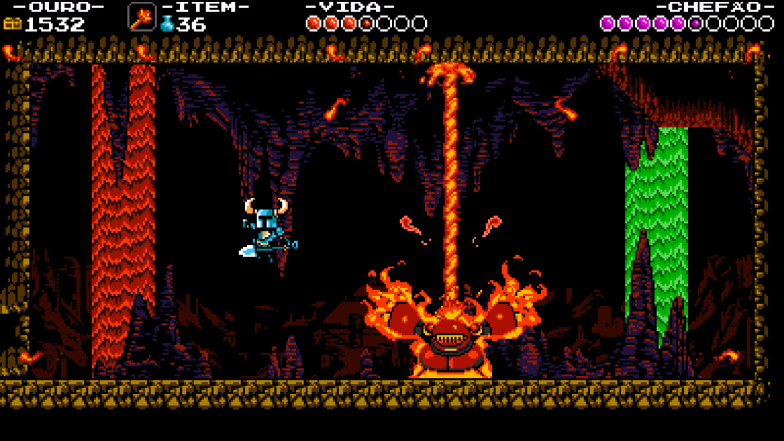 Shovel Knight: Treasure Trove is one of those retro-inspired games that aim to look like what we remember from old games rather than looking exactly like them.
The game borrows a lot from many different titles of the 8bits era and does so the best way it can — it uses things from that era, but it frequently adds a modern twist.
Shovel Knight: Treasure Trove is incredibly fun and is packed with hours of enjoyment.
This platformer also features a shared screen mode, so you and your partner can both explore the world of Shovel Knight and fight bosses together.
Shovel Knight is not a complex game, and the simple mechanics might only make it a better choice to play with someone when you are just trying to relax a bit and have some fun.