Because of its extremely vague definition, the casual game genre has thousands of titles.
Almost anything can be considered a casual game because it heavily depends on the players' capabilities and what they feel is casual or relaxing.
For the sake of clarity and time, we'll only focus on the games that are tagged as "casual" games on Steam in this guide, as well as other titles that offer simple gameplay mechanics or even just a simple, linear storyline.
The games will range from all forms of genres, such as puzzles, adventures, tower defenses, battle royales, party games, and simple simulation games. Let's get to it!
Unpacking
In Unpacking, players take on the role of a person who is unpacking their belongings and organizing them in various rooms throughout their house.
The game also features a "zen mode," which allows players to focus on the relaxing and meditative aspects of the gameplay.
As the player progresses through the levels, they uncover more about the character whose belongings they are unpacking.
The game's art style is simple and charming, with detailed pixel art depicting each item and room.
Unpacking has been praised for its unique gameplay concept, charming art style, and immersive storytelling. It has been called a "relaxing" and "therapeutic" game that is perfect for unwinding after a long day.
Stardew Valley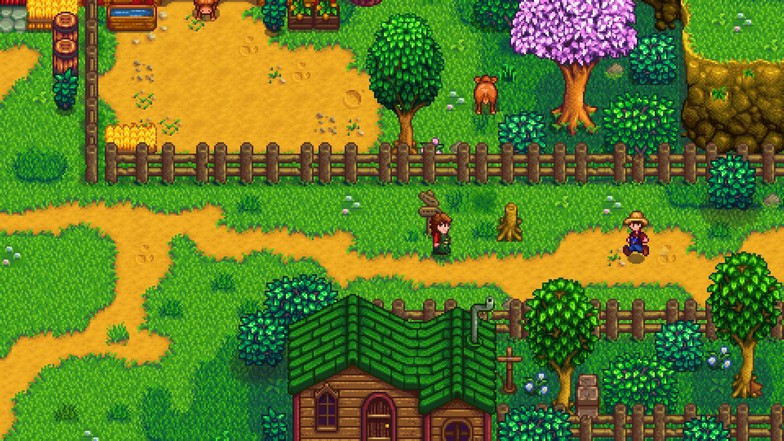 In Stardew Valley, players take on the role of a character who inherits a run-down farm from their grandfather.
The player must restore the farm to its former glory by clearing land, planting crops, raising animals, and crafting useful items. The game also features fishing, mining, and combat elements.
Gameplay in Stardew Valley is divided into days, with each day representing a new opportunity for the player to tend to their farm, interact with the game's various non-playable characters (NPCs), and explore the surrounding area.
As the player progresses through the game, they unlock new areas to explore and new items and abilities to use.
One of the defining features of Stardew Valley is its emphasis on social relationships. The player can build friendships and even romantic relationships with the game's NPCs, and these relationships can have a significant impact on the game's story and progression.
Stardew Valley has been praised for its relaxing and addictive gameplay, charming art style, and engaging storyline.
The game has been noted for its attention to detail and its ability to create a rich and immersive world for players to explore. It has also been praised for its inclusivity, with options for players to customize their character's gender, skin tone, and other features.
Overcooked
Overcooked is a hellish couch co-op game where you perform tasks to prepare a specific dish and serve it. The mechanics sound simple, but these tasks are all required in order, making the game a lot more complicated because you would need better communication with your friends or family.
For example, to send a requested dish, one must serve a cleaned plate with all the necessary ingredients (cooked or uncooked), place it to be served, and wait for the plate to come back dirty so you can clean it again and get ready for the next order.
The problem escalates when you experience stages that add tricky terrain or puzzling mazes to navigate your way through the kitchen. The game is played with up to 4 players, and it gets more chaotic as more players join the fun.
Overcooked might be relatively short when it comes to longevity or replayability, but the game gives you an unforgettable experience with your friends or family. The Overcooked series has two titles and a few DLCs to scratch those itches if ever you get hooked on the series.
Golf With Your Friends
Golf With Your Friends is not your ordinary golf game. The game has wacky physics, which makes it the ultimate casual golf game.
They have a lot of crazy environmental designs that change how you play. You just have to point, aim your shot, and adjust the power.
Most of the hazards create these almost impossible shots, possible. It is a fun game to play with friends, especially when you are playing with people who aren't used to playing games. Golf With Your Friends is easy to pick up, which makes it the perfect casual game.
The Sims Franchise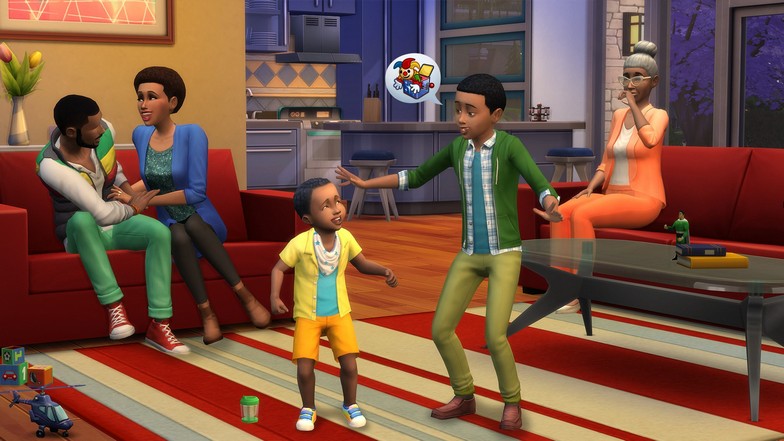 The Sims, apart from its graphics, is almost a real-life simulation game. You will control Sims (characters) by managing their needs (hunger, hygiene, bladder, etc.), improving their skills (logic, music, athleticism, etc.), pursuing a career path (scientist, detective, musician, etc.), and building relationships (romance, starting a family, getting friends, etc.).
You will create your Sims with a wide selection of customizations to choose from. Each Sim you create can be controlled by yourself, or you can place them inside different households. In retrospect, you can build an entire community by yourself.
You can create and design your household and start playing. However, you only have a limited amount of money to start. You will work your way up by getting a job and earning money before expanding or buying decorations for your house and lot.
The beauty of the game is casually playing the game and working your way to the top of your career path, and buying all the things you want. Some players try to play the game with cheats so they can just buy anything they want and design houses. There is nothing wrong with that.
There are a ton of The Sims titles out, but most of them are expansion packs and DLCs. Once you start playing a game, most of its content relies on expansion packs, which might repel a few players from getting into the series.
If you are able to choose a Sims game you want, the standalone game is still worth it, especially for those who haven't experienced playing a Sims game before.
The Jackbox Party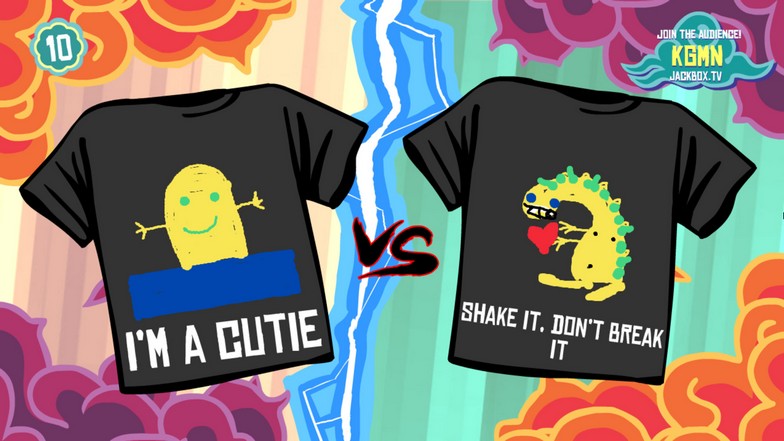 Each Jackbox Party Pack game includes a collection of party games that can be played with a group of friends or family members. The games are designed to be played using mobile devices as controllers, with the main gameplay displayed on a television or computer screen.
The games in the Jackbox Party Pack series vary widely in gameplay and theme, but they all feature a focus on social interaction and party-style gameplay.
One of the unique features of the Jackbox Party Pack games is the ability for players to join games remotely from different locations using a unique code. This makes the games accessible for players who are not physically in the same location.
The Jackbox Party Pack games have been praised for their accessibility, humor, and social gameplay. They have become popular for parties, game nights, and other social gatherings.
Castle Crashers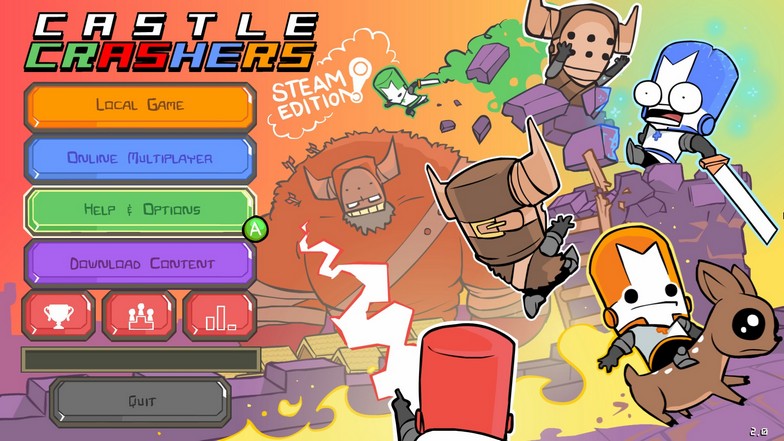 In Castle Crashers, players control a knight who must rescue princesses from an evil wizard and his army of minions. The game features hand-drawn 2D graphics and a cartoonish, humorous style.
Gameplay in Castle Crashers is fast-paced and action-packed, with players fighting their way through various levels filled with enemies, obstacles, and traps.
The game features a variety of different weapons, magic spells, and character classes, each with its own unique abilities and strengths.
One of the defining features of Castle Crashers is its multiplayer mode, which allows up to four players to play together locally or online. Players can work together to defeat enemies, collect loot, and rescue princesses, or they can compete against each other in various mini-games.
Castle Crashers has been praised for its addictive gameplay, charming art style, and sense of humor. It has been called a "must-play" for fans of side-scrolling action games and has earned a reputation as a classic indie game.
The game's multiplayer mode has also been noted for its accessibility and fun factor, making it a popular choice for local and online multiplayer gaming.
Human: Fall Flat
Human: Fall Flat is one of the most unique games on the list. You will control a human with ragdoll physics and complete the puzzles at each stage. What makes it fun is it is online multiplayer. You can play with friends or random players on different open servers. Solving puzzles is always more fun with a group.
Once you start playing a game, you will be given a "blank" human you can customize.
You can equip preset outfits or get creative with the game's character customization settings, where you can play around with the colors.
Once you have your character set up, you will enter dream stages that almost feel like an open-world game where you can explore vast areas of the map, but your goal is always to get to the end.
With the game's light-hearted physics, you can grab almost anything, including other players, and enjoy quirky interactions as you solve puzzles in unique environments.
There is a total of 19 levels to be finished, and the game has an incredible workshop tool that enables the community to build their own levels.
As long as the community is alive, there should be an infinite amount of content to consume.
Party Animals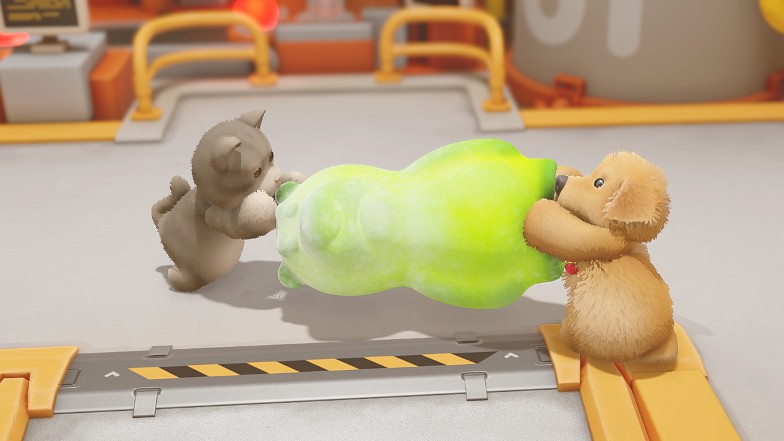 Party Animals is a mix of the two games already mentioned earlier, Human: Fall Flat and Fall Guys. You will enter uniquely designed arenas where you are pitted against other players to complete the objective.
You can choose from a huge selection of the most adorable animals you have ever seen in a video game and use them to bash someone's cute little nose inside out. That might be a little exaggerated, but you get the point.
The ragdoll physics combined with the quirky design and gameplay makes this game incredibly unique, as you will see a ton of titles on this list that shares the same gameplay.
Gang Beasts
Gang Beasts is another quirky multiplayer party game with crazy slapstick fight mechanics. You will have different environments to choose from, and just like Party Animals, you will fight against your friends or random enemies online in the mean streets of Beef City.
There are all sorts of different environments to play through, and there are even maps where you can cooperate with other players and defeat waves of enemies or even play a game of football.
The potential is limitless for the game as they can add as many game modes as possible.
Pummel Party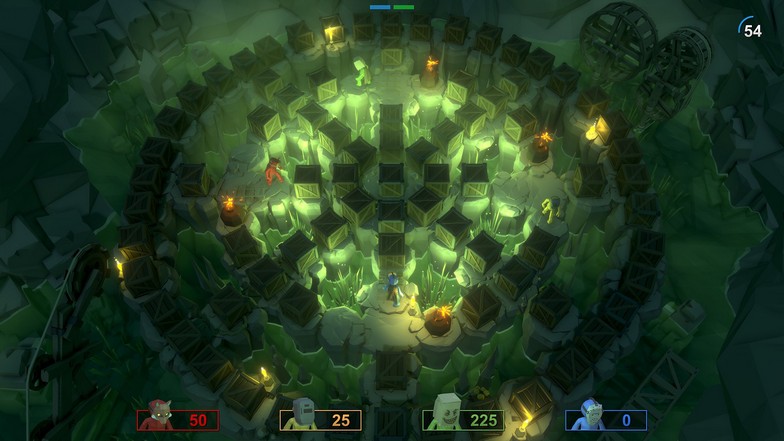 Pummel Party is a casual multiplayer game where you compete with your friends or random players online in a series of minigames. Your goal is to be the last one standing against 4 to 8 different players and win enough minigames.
Unlike Fall Guys: Ultimate Knockout's minigames, Pummel Party lets you brutally finish off your opponents in most of its minigames. There are a wide array of absurd weapons you can use to finish off your opponents and destroy friendships along the way.
Doki Doki Literature Club
Doki Doki Literature Club is a simple visual novel with a fantastic twist. Its main user-defined tag for the game is "psychological horror," but it is more of a meme than the actual truth because you are in for a surprise.
The story picks up in your typical Japanese high school setting, where you meet a bunch of cute anime girls and end up getting to know them better. Most of them have a troubling past, but the story progresses in a way that you can make your own decisions to change the story or dialogue.
Without giving any of the stories away, it feels like a romantic dating sim with heavy themes. However, the game is unique because of its one secret, where you can alter the game's files and actually trigger an event inside the game. The game is short, but it is free anyway. Make sure to give it a try, even if you aren't interested in visual novels or dating sim games.
If you are a fan of anime, you can also check out our list of Steam's best anime games.
Ultimate Chicken Horse
The Ultimate Chicken Horse is an online multiplayer platformer game where you can enjoy beating the levels with up to 4 players. There are 18 unique levels to finish, with a variety of fun and cartoony characters to play, like a chicken, horse, sheep, and other different animals.
The game can be a little short, especially for those who are mechanically great at video games, but the game also offers unique level editors where players can build and share their own creative stages with the world. As long as the community is alive, it gives the game infinite replayability.
BattleBlock Theater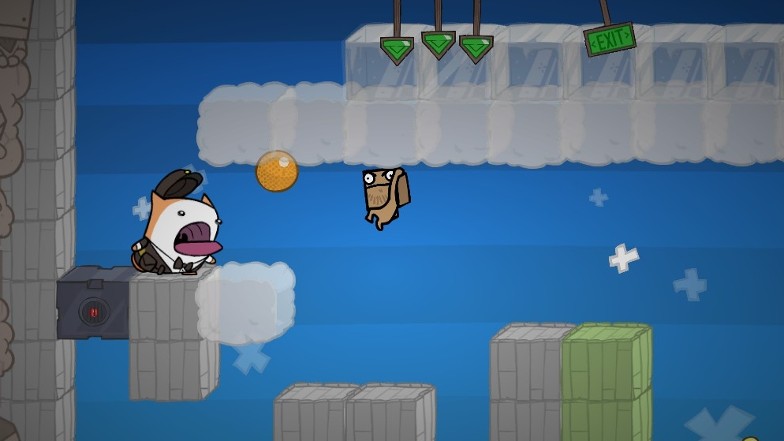 BattleBlock Theater's story revolves around the player's character, who is one of many unfortunate individuals stranded on a mysterious island after their boat sinks.
The character is captured by a group of cats and forced to perform in their deadly theater show for their amusement. The gameplay consists of jumping, dodging, and attacking enemies with a variety of weapons and abilities.
In addition to the single-player campaign, BattleBlock Theater also features a co-operative multiplayer mode, where players work together to complete levels and overcome challenges. The game also includes a level editor that allows players to create their own levels and share them with others online.
The game's visuals are bright and colorful, with cartoonish graphics and a unique art style that sets it apart from other platformers.
The game's soundtrack features catchy tunes and humorous voice acting that adds to the game's overall charm and humor. Overall, BattleBlock Theater is a fun and entertaining platformer that offers a unique experience for players of all skill levels.
Tricky Towers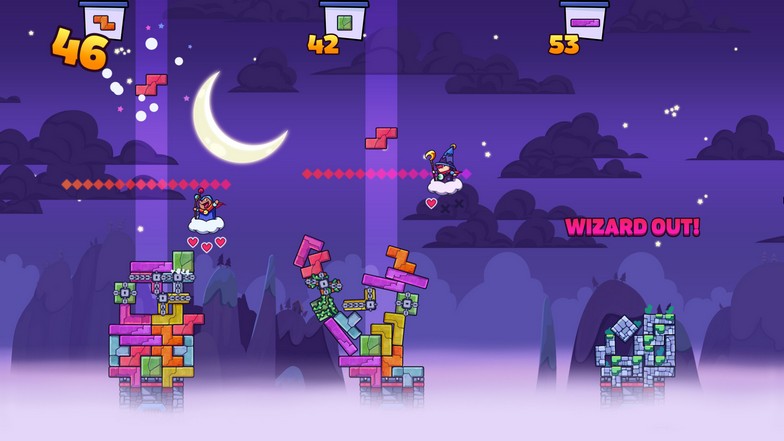 Tricky Towers is a casual online party puzzle game where you can battle your friends in a game. The game draws inspiration from one of the most popular games ever created, Tetris. The goal of the game is to build a tower high enough with Tetris-style blocks while playing with wizard spells to assert your domination.
Tricky Towers is a fun game of Tetris with a mix of magic and engineering mayhem. The game can get pretty competitive, but it is definitely a perfect casual game for those who are fans of Tetris and want something more exciting.
Organized Neatly
Organized Neatly is a 2D puzzle game where you arrange adorable dogs and cats in 80 different levels in each game. Organized Neatly is a bundle of two games, Cats Organized Neatly and Dogs Organized Neatly.
At each level, you will be given dogs or cats in different sizes, and you will try to fit them inside a tiny square with the appropriate sizes. With the game's relaxing music, adorable cats and dogs, and simple controls, it is the perfect casual game to take a break and relax.
Cookie Clicker
Cookie Clicker is an idle game literally about making cookies. It was originally released as a web browser game in 2013, but the official version launched on Steam in 2021. Your goal is to make cookies to spend them and create more cookies in the process.
There are over 600 upgrades you can acquire and over 500 achievements to unlock. You can even have your very own pet dragon. The game also has a few mini-games you can play, but Cookie Clicker's deep content separates it from other idle games.
PowerWash Simulator
PowerWash Simulator is all about running a power-washing business where you have complete control over the tools and equipment. You will not only manage your business, but you will also physically perform the task of cleaning and finishing the jobs you are given.
It is the perfect way to relax and unwind, whether it is in career mode or even playing with your friends in an online co-op. For those seeking more, you can challenge yourself in the challenge mode, where you are given different scenarios to finish the objective. There are time challenges and water challenges to explore.
You can also create art by cleaning the way you want. You can showcase your techniques and share your masterpieces.
Cooking Simulator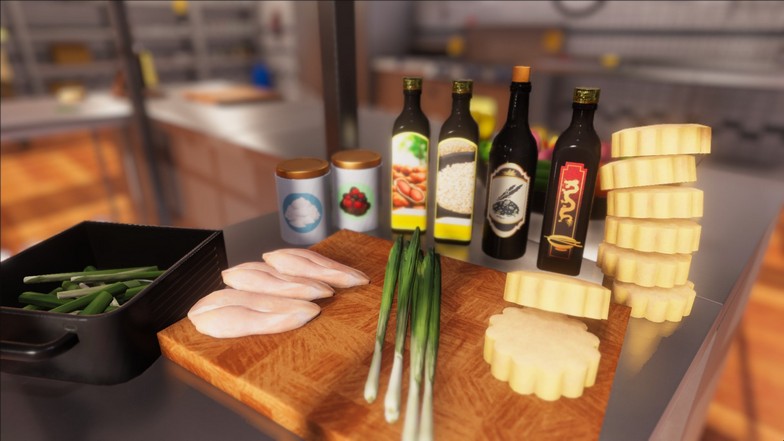 Cooking Simulator gives you a chance in the spotlight to become an ultimate chef. You will take control of your own kitchen with all kinds of equipment as you master over 80 recipes available in the game. The pantry is filled with lifelike ingredients for you to cook everything and anything you want.
Cooking Simulator strives on its advanced cooking mechanics combined with realistic physics, where you have to hand-craft everything done in the kitchen, like a real chef. The game is available in virtual reality, and it became quite popular with prolific streamers to dish out their content.
Peggle
Peggle is one of the oldest games on the list. It was released in 2007 as a casual arcade puzzle game you can play on your console. Ever since EA allowed their games to be sold on the Steam platform, you can now purchase them and run them on Steam's application.
Peggle's mechanics are simple. Your goal is just to point and shoot to clear out the pegs you see inside the level. There are over 55 levels in the game with ten different mystical magic powers you can play around with. You can face off against your friends or complete challenges like your typical arcade game.
Zup! X
Zup! X is a minimalistic puzzle game with tiny explosions. Your goal is to get the ball to the end while maneuvering them through countless blocks inside the level. There are different hazards unique in each of the levels, and you will tickle your brain trying to find the trick to getting the ball to the end.
There are teleporters and explosions to propel your ball to different sides of the level. You can get Zup! X for under a dollar, especially during a Steam sale. If you have finished over 60+ levels of content, you can check out their other Zup! titles like Zup!, Zup-Zup, Zup! F, Zup! S, and more.
Pikuniku
Pikuniku is a puzzle adventure game that takes place in a whimsical world filled with colors and strange anomalies. You will help these peculiar characters overcome their struggles and solve puzzles to complete the levels.
The campaign can be played with other players in either cooperative levels or face each other with challenges.
The game's artistic design makes you feel like a kid all over again. The only downside about the game is that it is incredibly short. You can finish it in under 10 hours, but it is surely worth the price for casual puzzle lovers.
It is the perfect game for kids, as well as the adventure is quirky and humorous.
Hexcells
Hexcells is a unique take on a game that is so popular that no one ever mentions it anymore. Hexcells plays similarly to the classic Minesweeper game you have been playing decades back on your old Windows computer.
Instead of Minesweeper's square tiles, you will get to play with hexagonal tiles. While it feels like you are back to studying your chemistry lessons, the goal is to uncover all the dangerous or "mine" cells and choose which ones are safe.
However, Hexcells isn't randomly generated like Minesweeper. Each level is specifically designed to be solvable without randomly throwing guesses as you play. The unique concept adds more thrill to solving the puzzles as you deduce your way to each Hexcell and finish the level.
If you enjoyed this game and want more puzzles, you can try Hexcells' other titles like Hexcells Infinite and Hexcells Plus. Since the game isn't randomly generated, the puzzles only last until solved.
Botanicula
Botanicula is another casual adventure game that mixes comedy with exploration. The game has hundreds of funny animations and detailed locations to explore. There are also hidden bonuses to uncover as you embark on a journey with five friends to save the last seed from their home tree.
Botanicula avoids lengthy texts to tell the story, but the game still relay's its story perfectly as you continue through the campaign. You will be faced with different puzzles and challenges that will put your unique skills and personalities from five different characters to the test.
The game has received multiple rewards for its amazing music, riveting story, and artistic animation.
Insaniquarium Deluxe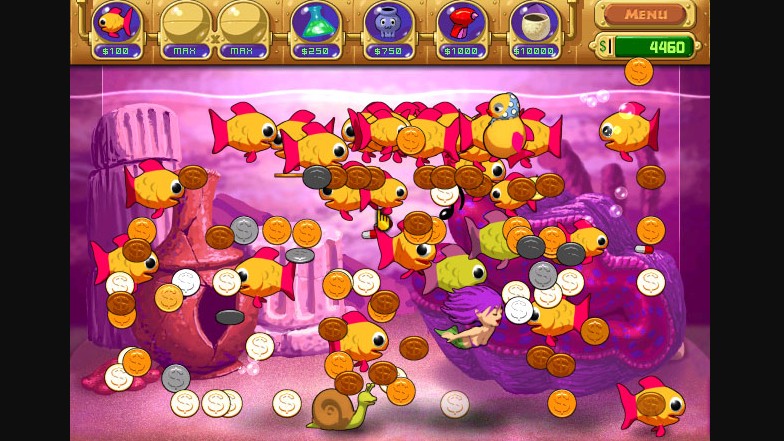 Before idle games rose to popularity, there were those addicting clicker games that forced you to play for hours to keep on progressing. Insaniquarium Deluxe is one of those clicker games. Insaniquarium Deluxe was released in 2006, and the game is still nostalgic enough to satisfy players who love idle games without automation.
The game is all about tending to your fish and keeping them happy in your tiny aquarium. They will reward you with coins and jewels in return.
You will use these currencies to upgrade your aquarium or get more eggs to hatch into more pets. You will use these pets to either help you collect more coins or protect your ecosystem from aliens that invade your aquarium.
Cook, Serve, Delicious!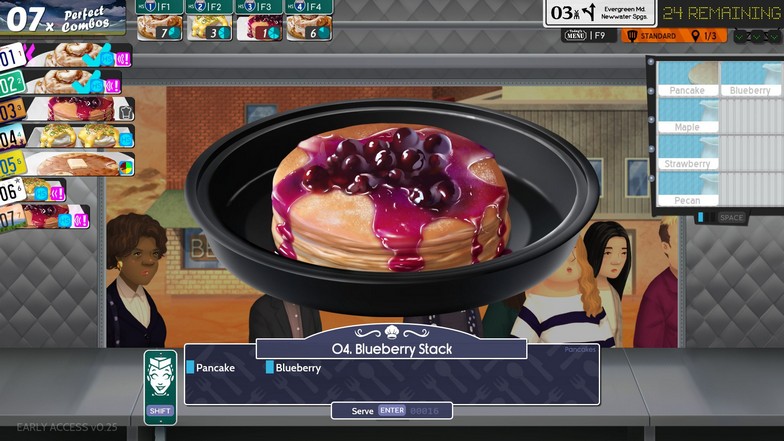 Cook, Serve, Delicious! is a unique take on hardcore cooking simulators that have been littering all over the Steam platform. You will take control of your restaurant with a few thousand dollars and a few staple recipes and try to take over the industry as the best restaurant in SherriSoda Tower.
The game allows you to control your own menu and cook everything with a click of a button. Most of the gameplay revolves around you cooking the food on your own menu and serving it to hungry customers. Each customer has different requests, and they all rely on what you want to serve.
The game offers a ton of customization where you can upgrade more than just your food, equipment, and anything related to making your restaurant the best one in the city.
You can play the game with a friend on the co-op campaign or face each other on the strike challenges or the endurance mode.
Montaro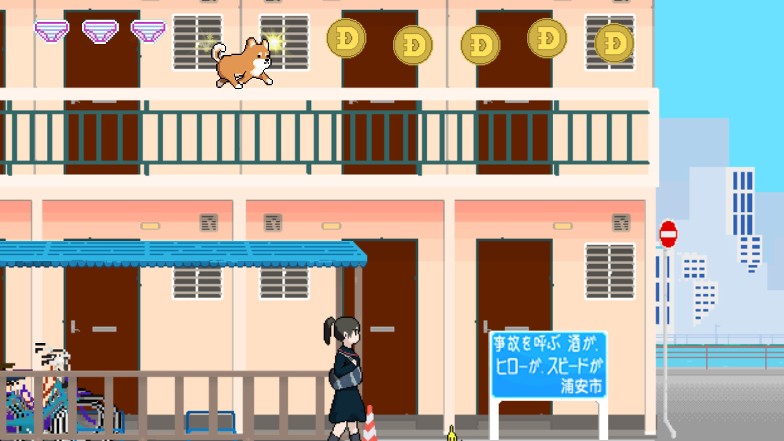 Montaro is a casual runner game based on the popular doge meme. You will take a cute little Shiba Inu and collect doge coins as you stroll around the city of Japan. The street levels are randomly generated, and you will use the coins to unlock over eight different costumes for your cute doggo.
The game is completely summarized with the first paragraph on top, but there is a twist. You can also collect panties from school girls as you run through the streets. A bit concerning, but you are controlling a badass doge named Montaro anyway.
Stumble Guys
Stumble Guys is almost an exact replica of the first title on this long list of games. It is a casual battle royale game similar to Fall Guys: Ultimate Knockout with almost the same art and levels. However, there are a few minigames that are unique and fun.
If you enjoyed Fall Guys: Ultimate Knockout and got tired of the same levels over and over again, you can try this game out.
The only difference is that there are only 32 players on a game of Stumble Guys, and there are some small pay-to-win elements.
Spring Falls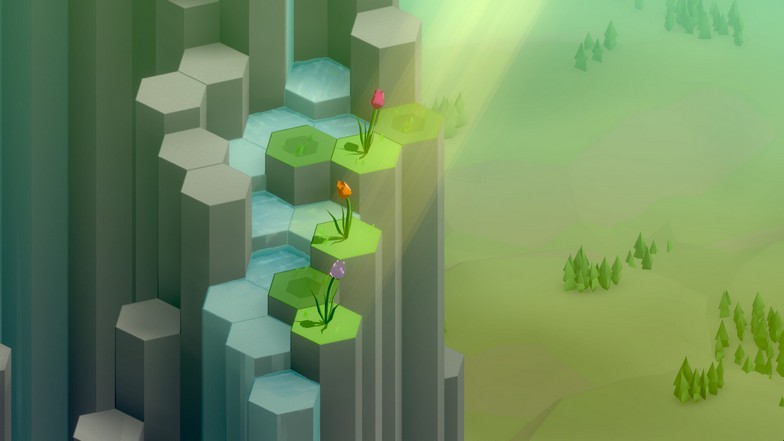 Spring Falls is a simple puzzle game about water, erosion, and watching crops grow. With its soft visuals and peaceful soundtrack, it creates a meditative and relaxing experience for puzzle lovers.
You play the game by altering the environment near you to water the crops. The environment is basically hexagon tiles mirroring a tall mountain. Each hexagon tile can be lowered as you wait for the rain to fall and create your own "spring fall" to water your crops and solve the puzzle. Spring Falls boasts over 60 unique levels and a unique gameplay revolving around water flow.
Super Animal Royale
Super Animal Royale is a 64-player 2D battle royale game where you control murderous animals with a machine gun and beat everyone in an abandoned safari park. The game is a unique take on the popular genre, where games like Apex Legends, Call of Duty Warzone, and PUBG are installed on everyone's PC.
Fight through exciting and chaotic battles in solo games or squad up with a team of up to four players and unleash havoc in style with your best buddies. Explore unique weapons, items, and armor and try to show apex predators who the real apex predators are. Apex Legends reference, by the way.
You can unlock thousands of different cosmetics ranging from different animal breeds, cosmetic items, weapons, and outfits. While it may look cruel to animals, it is indeed wholesome to see a cute panda blow the head of a tiny penguin with a heavy machine gun.
Rock Simulator
Rock Simulator is a rock simulator. You are a rock with a bunch of other rocks. You can be a steel rock, concrete rock, plastic rock, picnic rock, asphalt rock, moss rock, and alien rock. You might belong to the igneous group, the metamorphic group, or the sedimentary group, but in the end, you are a rock. A rock's life is very peaceful.
I am already getting bored writing this up, but the game is all about being a rock. It started as a meme for popular content creators, and people even played it for 24 hours straight. If you want to experience what it is like to be a rock, this is the perfect game for you.
Townscaper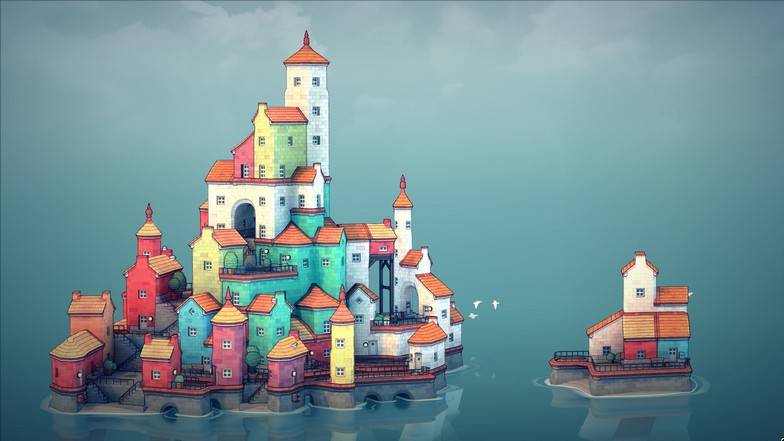 Townscaper is a relaxing sandbox game where you build your own quaint island towns with soaring cathedrals and canal networks. You will design each town block by block with no goal in mind.
Imagine playing with unlimited Legos and building sky cities from scratch. You can choose your own colors with a ton of customizations to choose from. Design your very own island and share your creation with the world—a perfect game for casual gamers who want to showcase their artistry.
Grow: Song of the Evertree
Grow: Song of the Evertree is a casual adventure simulation game where you can create a breathtaking world with the game's amazing art direction. You will discover a unique world blooming with fauna and flora as you collect all these materials and build your own paradise.
You will learn to craft World Seeds through alchemy and generate totally new worlds with unique characteristics. Help those worlds grow and grasp new knowledge as you watch how things can change when you tend to them properly.
There are unique and interesting characters to meet, and you can make them happy by providing them with a nice place to stay in the world you created. Fully customize each building and structure while enjoying the game's amazing soundtrack. You can also explore ruins, caves, and secret areas to find whatever happened to the Evertree.
If you love games like Animal Crossing, Stardew Valley, and other farming simulators, you will definitely enjoy Grow: Song of the Evertree.
Pico Park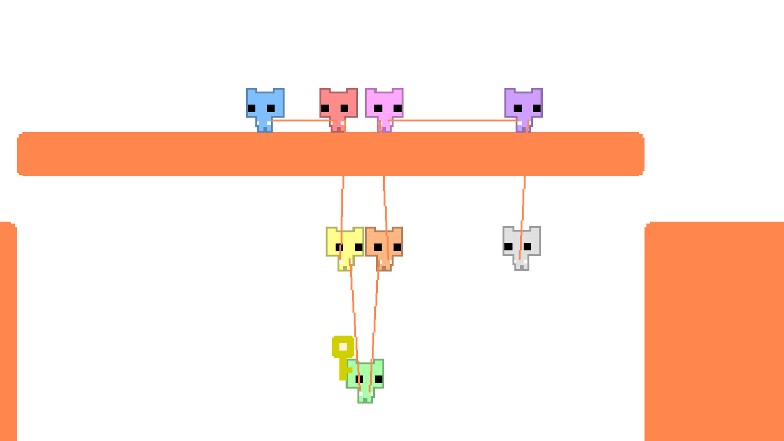 Pico Park is a co-op local or online multiplayer action puzzle game for 2 to 8 players. You cannot play this alone, as the game needs a whole team to complete the puzzle or stages. The goal is to get all the keys, bring them to the end, and clear the stage.
The levels are specifically designed for multiplayer, so communication with the team is a must. There are a total of 48 levels, and each of them has its special gimmicks you will need to conquer with your team to finish the level.
It can become pretty chaotic fast as the levels get difficult really quickly once you progress. Pico Park is still a casual game, and it all depends on how you communicate with your team.
Calico
Calico is a cute simulation game where you need to rebuild the town's cat cafe and fill it with cute creatures. You can customize everything inside the cafe, such as furniture, decorations, pastries, and unique animals. Your Calico character can also be customized with a deep selection of physical features and clothing.
All animals featured in the game are interactive. They will all have their unique way of interacting with the players, and you can befriend them and add them to your party. These animals will follow you everywhere and listen to your commands unless you place them in their new home at the cafe.
You can also play the game's wonderful minigames and make baked goods and drinks for the townspeople. Each villager has their own favorite foods, and you can sell them to them for a good price. Calico is the perfect game for animal lovers who want a life simulation game and relax through exploring your creative mind.
Wobbly Life
Wobbly Life is a lively open, world physics sandbox game where you explore an island with your friends and play a bunch of minigames. You can play up to 4 players in online or local co-op play and play the game the way you want.
There are a ton of minigames, toys, and vehicles you can play around with, and the ragdoll physics makes it extremely fun to play with other people. You can customize your character and vehicles by unlocking them through completing jobs.
The game gives you funds to unlock these features, so you are incentivized to keep playing and discovering new ways to have fun.
Tower Unite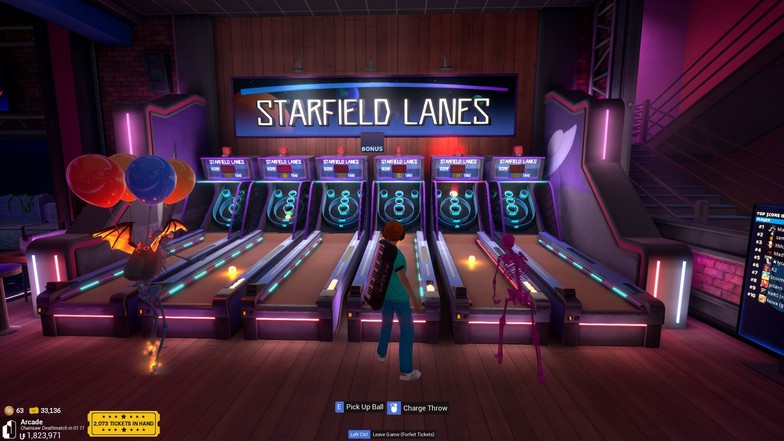 Tower Unite is a community-based virtual party game with hundreds of minigames ranging from minigolf, ball races, zombie massacres, and 30 other unique arcade games with multiplayer support.
Since the game is built on a large online multiplayer platform, you can join the world of Tower Unite and play easily with random players or have a party with your friends.
Over 2,000 unique and interactive items are available in the game, and a bunch of achievements to earn. You can create custom models for your character and import them to the Steam Workshop so everyone can enjoy them.
With the hundreds of available games to play inside the game, you can also create your own place in your very own condo. You can decorate it with items and furniture or get pets like cats and dogs.
Spirit of the North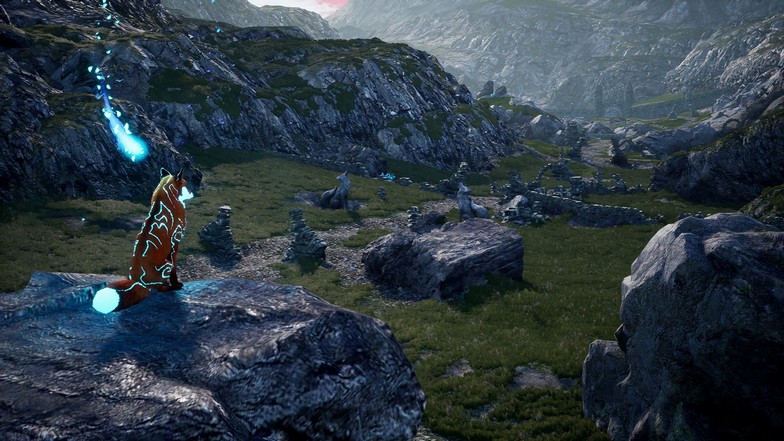 Spirit of the North is a single-player 3rd-person adventure that takes place in the landscape of Iceland. You will control a red fox as you journey through the mountains and uncover the stories about your companion and how the land was left in ruin.
You will solve puzzles to change the world around you using powers you inherited from the guardian of the Northern Lights. The story is touching and memorable, and the art is beautifully pieced to contrast Nordic folklore.
The game can be relatively short, but the game has an indie price tag to begin with. The story will be all worth it, and the amazing orchestral soundtrack gives you more immersion in the game.
Melvor Idle
Melvor Idle is a game inspired by RuneScape. Even if there is OSRS or old-school RuneScape available for fans to enjoy this timeless classic, players can also try this idle game based on the addictive core of what made RuneScape so entertaining.
You will choose your own adventure as you max out more than 20 skills available in the game. Each skill has a purpose, and you can put all your hard work into the skills you feel will greatly benefit you.
You will face off against hundreds of unique monsters with an array of melee, ranged, and magic skills as you go through countless dungeons.
The game has insanely deep content because of its RuneScape inspiration. You have over 1,100 items to discover, more than 40 pets to collect, and your very own inventory system to manage. The only thing different is that everything involving mechanical skills is automated in the game as it is an idle game.
Youtubers Life
Imagining life as a successful YouTuber? In Youtubers Life, you will find out what it takes to become a successful YouTuber by creating videos and growing your channel.
You will manage whichever content you want to make, interact with the fans, attend events to grow your brand, and get as many subscribers as you can in the process.
While all the technicalities of running a real YouTube channel are all squeezed into simpler objectives, the most important things in a YouTube channel are all emphasized in the game.
You will need to monetize your content, grow your channel to get exclusive deals and customize your own house as you get rich becoming a content creator.
There are only four paths you can take as a YouTuber.
You can start among four channels – gaming channel, music channel, cooking channel, and fashion channel. Each path has its own unique type of content to create, and you can try each one through different playthroughs.
Story of Seasons: Pioneers of Olive Town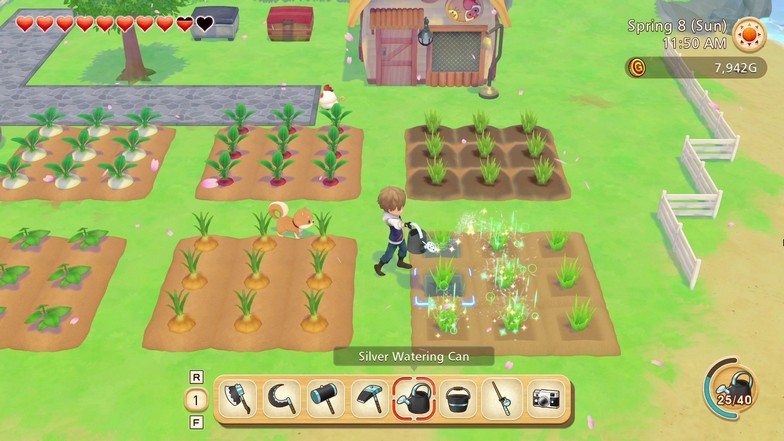 Story of Seasons is one of the pioneers of a wholesome farming simulator where you take care of a farm and interact with the community.
They have a ton of titles in the franchise already, and you can even set it way back to the first Harvest Moon games, as they are the original creators of the game.
Story of Seasons: Pioneers of Olive Town is one of the best titles in the series.
You will take care of your farm and grow crops, gain unique upgrades to help your farm flourish, participate in events to meet and interact with other members of the community, find the love of your life to settle down with, explore new challenges, and even find some pets to play.
There are so many things you can do in Story of Seasons because they already have the same formula for each game. They will continue to add unique features to make each title more appealing to new or experienced players.
Every season brings a new life to your crops and also triggers unique events for players to experience.
My Time at Portia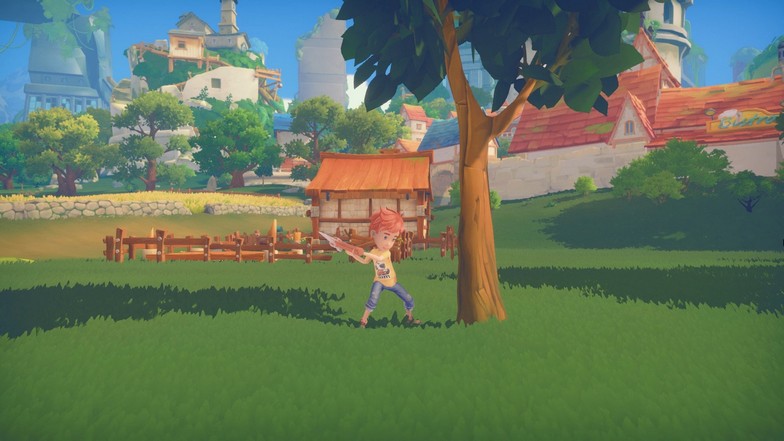 My Time at Portia is essentially the same as the previous title on the list, Story of Seasons. However, it does bring elements from Stardew Valley that make My Time at Portia a mix of both games.
You will inherit a farm and grow crops. The game is more open, so you will have to explore to find new materials for progression.
The difference is that you can fight other creatures or even explore mountains to find new minerals.
The goal is to find new resources you can use to either upgrade your farm or unlock different blueprints to find new inventions. My Time at Portia perfectly mixes all the elements into one unique farming simulator game.
Donut County
Donut County is a story-based puzzle game that relies on the concept of physics, where you play as an ever-growing hole in the ground. You are a little donut hole on the ground, and you will sink things into the hole to solve the puzzles.
It is a unique and addicting game trying to suck everything down to the earth and playing with the game's amazing physics. You will discover fun and unique interactions with all the objects as you try to suck everything inside.
Some of the objects can be combined for some crazy effects, and you only have to think about getting stuff inside the hole as you watch these magical combinations come to life. The game has a full cast of cute characters to meet, and you will throw them in a hole, eventually.
Puyo Puyo Tetris
Puyo Puyo Tetris is a quirky take on combining Tetris and Puyo Puyo, a popular game in Japan, into a different game.
If you're somehow not familiar with Tetris, you will be given a bunch of random blocks and slide them down on a rectangular surface. You will match these Tetris blocks until you correctly create a full horizontal line of Tetris blocks.
Each horizontal line finished will send an attack to the enemy, and the more lines and combos you complete, the bigger the attack gets.
Since this game isn't just about Tetris, you will also need to learn Puyo Puyo. The games will swap from Tetris to Puyo Puyo midway until someone loses on either the Puyo or Tetris side.
Puyo Puyo is just about connecting colors. The mechanics are essentially the same if you have played a game like Candy Crush.
You will create your own tower with different Puyo colors and pop them by connecting four of the same color. The goal is to cause a chain reaction after popping four of the same color and pop everything else to send a deadly attack.
Combine the two addictive games, and you have one hell of a chaotic duel. You can play against up to 3 players at the same time, and the game also offers a quirky adventure game for your troubles.
The game can be quite expensive for a simple game, but it is definitely a worthwhile experience if you are a fan of Tetris or Candy Crush games.
Plants vs Zombies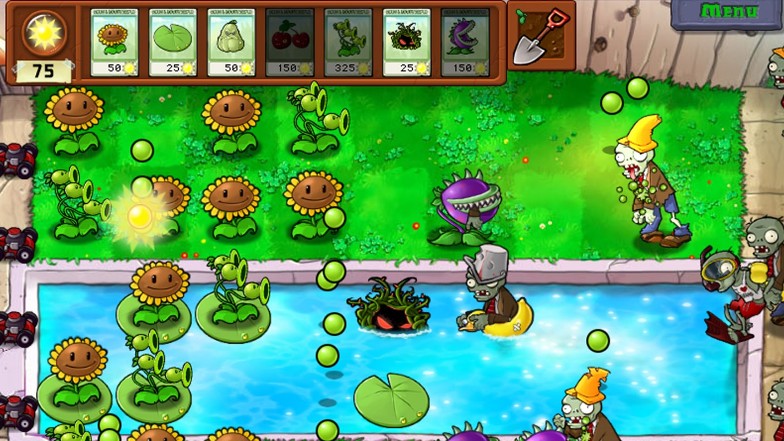 Plants vs. Zombies was the most popular tower defense game that took the world by storm. The addictive nature of tower defense games combined with their simple mechanics made the game the perfect casual game back then.
You will get different kinds of plants and place them in your garden.
Zombie waves will continuously attack your garden until they break through a single line. Your goal is to defend until the last zombie wave is completely defeated.
There are a ton of levels to finish, and you will get to unlock new and exciting plants to give you different strategies. You can also upgrade existing plants if you already have a strategy in mind.
The game was so popular that EA bought the studio and brought them in to make wild collaborations and other exciting titles.