Turn-based games are a great way to kill time. They're fun as they require lots of thinking, planning and strategy. I'm sure we can all agree that planning on how to outsmart your opponent is one of the best feelings a game can provide.
These types of games can sometimes last for a few minutes or can even go on for hours, and usually have the option to play alone or with friends.
There are loads of great turn-based games on Steam and it's hard to determine which one is the absolute best. We've tried our hardest to make a list that includes games from all genres to suit a wide variety of tastes.
Without further ado, here are 16 of the best turn-based Steam games that we think you'll love.
Slay the Spire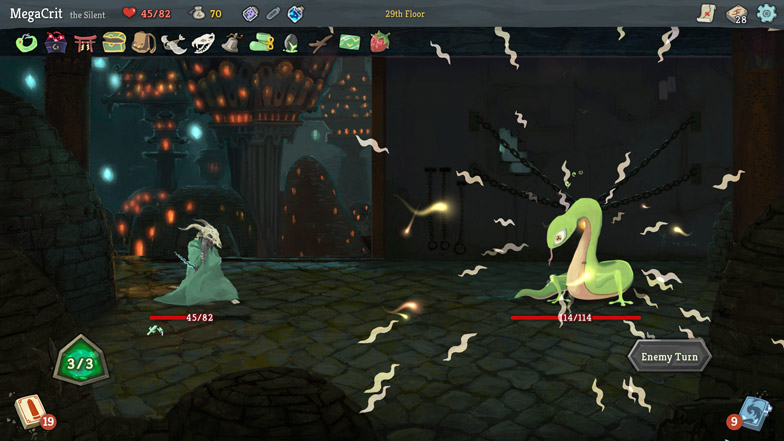 This game is all about deckbuilding and climbing a spire. The objective is to defeat three AI opponents with unique decks, each time adding new cards to your deck. The mechanics are simple but difficult to master at the same time – making it one of the more popular turn-based strategy games on Steam.
Also, there are lots of powerful relics you can discover, which can make your experience a lot more thrilling. Slay the Spire has been successful in delivering an amazing and intense gaming experience for all gamers around the world.
Humankind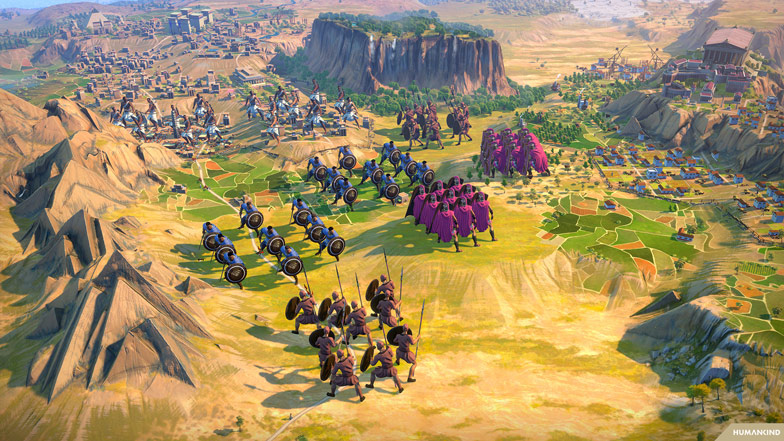 Humankind is a beautifully-designed 4X turn-based game, similar in style to the Civilization series of games (spoiler: there's a Civ game included later in this list), published by none other than gaming giants SEGA.
You'll start each game with a tiny tribe. Your goal will be to find new lands, set up an economy and military production, and begin to research your way through the ages.
An interesting thing about Humankind is that you can actually change the civilization that you're playing with whilst advancing through the ages – though there are bonuses available if you stick with the same one throughout.
South Park: The Stick of Truth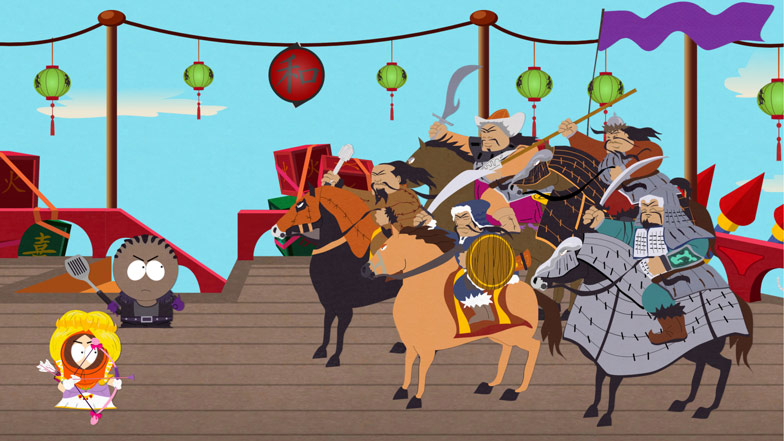 If you're a fan of the TV show South Park, this game is definitely for you. Taking on the role as the new kid in school, you must complete quests and explore The Stick of Truth to become cool. This RPG is full of humor and references you'll understand if you're a fan of the long-running series.
Prepare for massive fights and action – this game is nothing but pure entertainment. Possibly the best part of the game is that you have the chance to defeat the "forces of evil", which according to the show's developers is hippies and gnomes.
You can also use other characters from the game to aid you on your journey. They called this feature "Friends with Benefits". No further comment.
Epic Battle Fantasy 5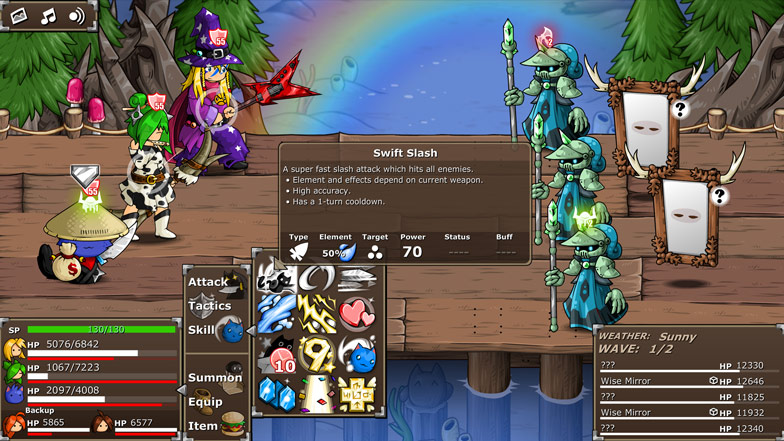 This is a classic RPG with an interesting turn-based battle system. The game has many references to popular video games, which makes it great for any gamers who are looking to have fun in this fantasy world.
There are also multiple endings and bonus challenges that you can unlock by playing the game over again. As for the features, this game offers over 200 different enemies, 120 usable skills, and some really interesting combos you can perform.
So, if you're looking for an intense and lengthy turn-based game, then Epic Battle Fantasy is the perfect choice for you.
Age of Wonders: Planetfall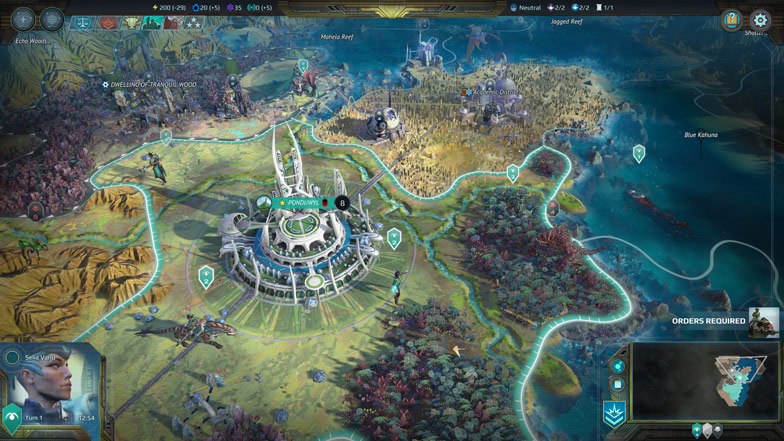 Age of Wonders: Planetfall is based in a sci-fi world that has many different factions to choose from when you start playing. There are also various turn-based combat modes for players who want more strategic battles with their friends or against AI opponents (if they're looking for an easier challenge).
One of the best things this game has to offer is multiple endings and really interesting game modes. The game is full of action and is undoubtedly one of the best turn-based Steam games.
Total War: Shogun 2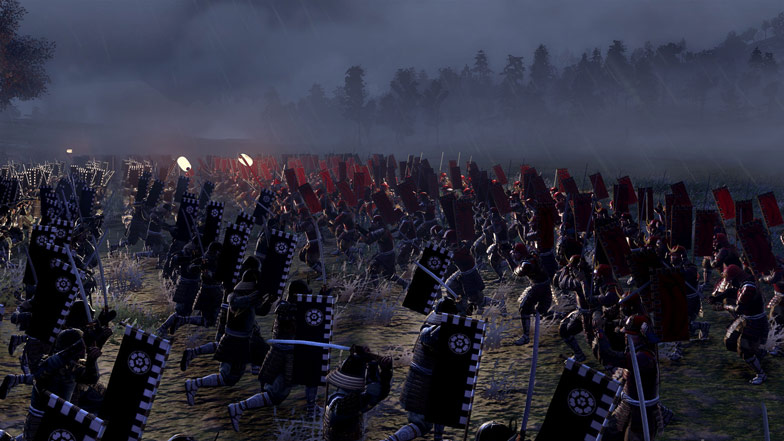 Making its debut back in 2011, Total War: Shogun 2 is definitely getting more and more attention as time passes. The gameplay involves commanding your armies as they fight against enemy units and capture territories across feudal Japan.
You can also construct buildings to provide resources for your military forces while building up defenses around them to protect against other players' attacks on strategic points of interest.
Like most Total War games, can play this game with your friends, online, or against AI. It's up to you to choose.
Worms W.M.D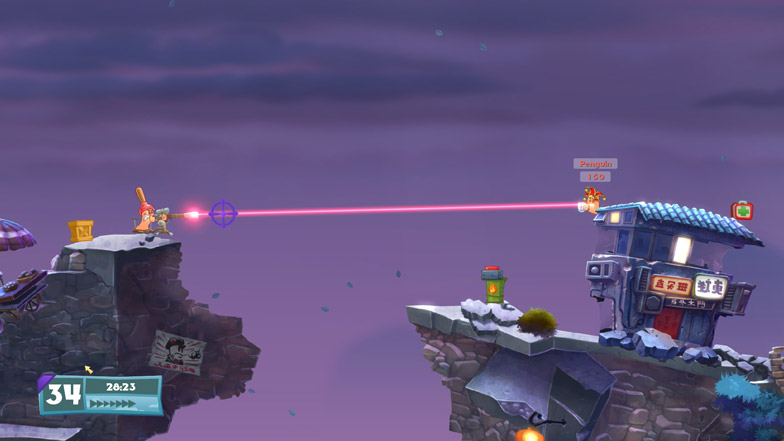 Worms is one of those games that really takes me back to my childhood. But despite it providing me with more than just a hint of nostalgia, this game makes it onto the list on pure merit.
Worms W.M.D was released in 2016 and is the best one yet. The graphics are updated, there are new weapons to use, and vehicles that your worms can drive – making the gameplay more fun than ever before. If you're a fan of Worms games or turn-based games in general, then you'll definitely want to check this one out.
This 2D game offers the best implementation of the Worms formula yet.
If you're looking for a game that's super fun and involves crafting, as well as accuracy, you'll definitely want to play Worms W.M.D.
Civilization VI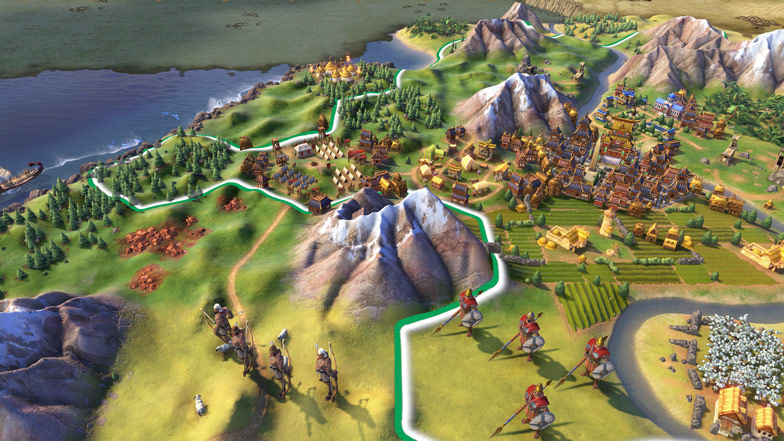 Civilization – commonly referred to as 'Civ' – is a turn-based strategy game that was originally released in 1991. The gameplay involves building your own civilization and leading it to victory through war, diplomacy with other civilizations, or by technological advancement (which could lead you down the path of space colonization).
Sid Meier's Civ VI came out in 2016 and is undoubtedly one of the best strategy games ever made.
Be ready to experience expensive empires, dynamic diplomacy, and enhanced multiplayer options, as this game has it all.
Heroes of Might and Magic 5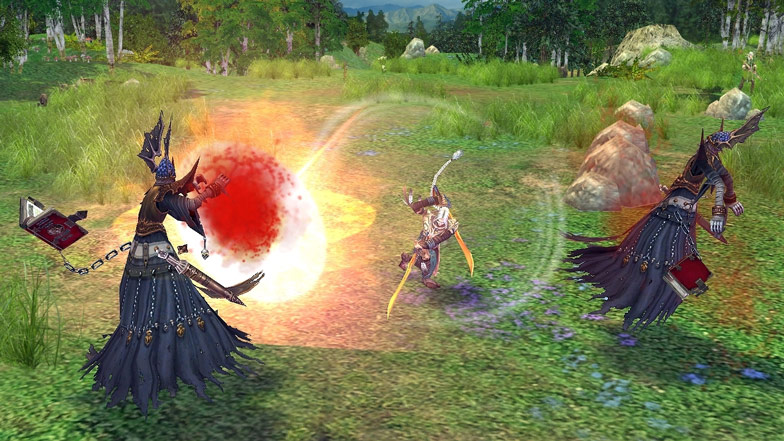 This is a turn-based strategy game that was released way back in 2006 but hasn't lost its charm whatsoever.
The objective of the game is to acquire heroes, build armies and conquer your opponents by destroying their castles. There are six different campaigns for players to complete with three different difficulty levels (easy, medium, and hard).
You can choose multiple races to play as, including humans, elves, or even demons from hell itself. Even more, the battle part of the game is executed perfectly, as your hero can cast spells while your army fights for victory.
Developed by Ubisoft, the quality and fun factor are surefire guarantees.
Renowned Explorers: International Society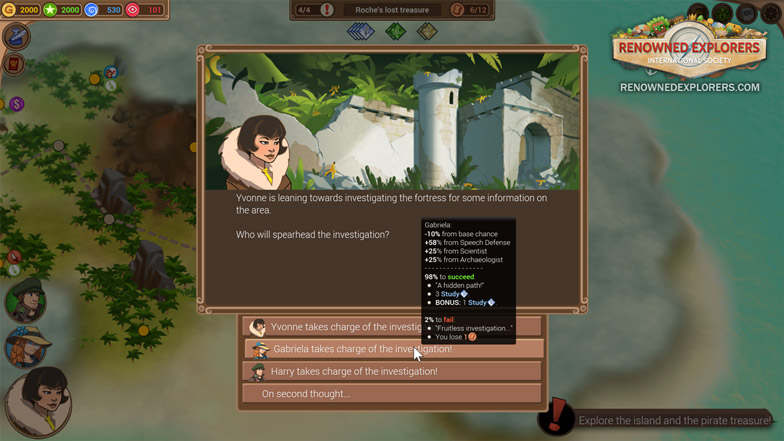 If you're up for exploring the world and taking on different expeditions to discover new treasures, then this one is definitely made for you. The gameplay is turn-based, like all in this list, allowing players to take their time in making decisions without feeling rushed.
You'll ahave to manage your resources carefully as you won't be able to do everything by yourself – you'll need the help of other adventurers that you'll meet along the way.
The game offers a great variety of strategies and tactics so you can find the one that works best for your team. It's also usually available on Steam at a low price.
Panzer Corps 2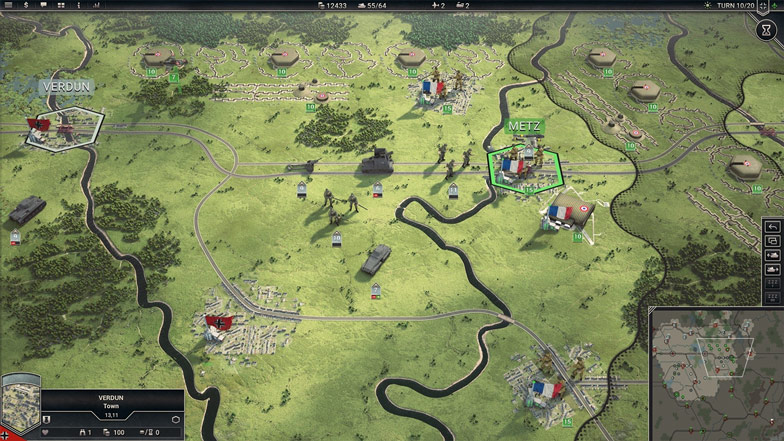 Panzer Corps 2 was released in 2018. The objective of the game is to command your army and defeat opposing forces by using different tactics, such as ambushes or flanking maneuvers, among others (there are many attacking options available).
The player can also choose from several types of units, including infantry, tanks, and aircraft, each with its own strengths and weaknesses. It's up to you to learn which unit to use and when.
This game is not that easy to master, but it's extremely rewarding once you get a hang of it and start to make progress.
Like in any other game, Panzer Corps 2 also has some limitations, but if you're looking for a challenging and fun game, then this one is definitely worth checking out. 
Yakuza: Like a Dragon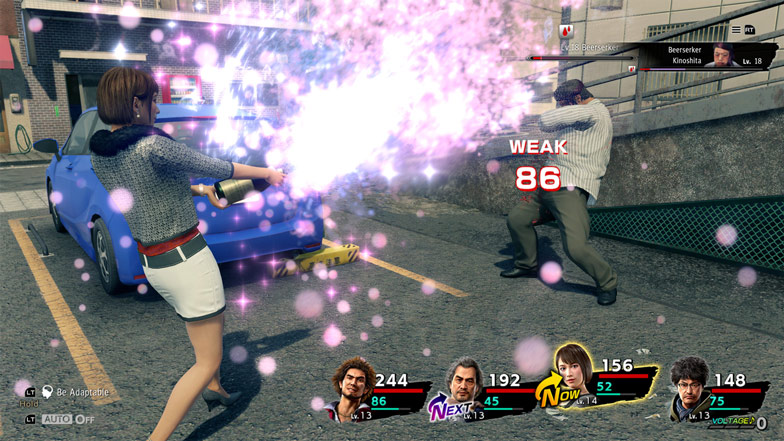 This game is set in the Yakuza universe and is a turn-based RPG. The player takes control of Kazuma Kiryu, who has to protect the Tojo clan from destruction. The gameplay is slower than most other RPGs, but that's what makes it more strategic – as you need to think about your moves carefully before making them.
The game features a wide variety of weapons and equipment that players can use to defeat enemies in combat.
The story is also very interesting. It follows Kazuma Kiryu's rise from being a low-level yakuza member (or "Yanki") all the way up to becoming one of Japan's most powerful crime bosses.
Dominions 5: Warriors of the Faith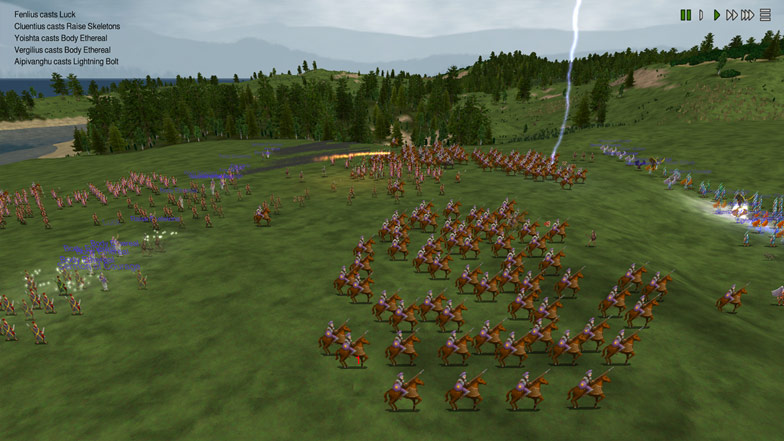 If you like to be overwhelmed by the content of a game, this is a perfect choice. Dominions 5 is definitely one of the most complex strategy games on Steam, and fortunately, there are many tutorials to help you get started.
The game features hundreds of different units, spells, magic items, and even gods.
There is so much content here that we could write an entire article about just one aspect alone – but we'll leave it to you to explore and get the best insight into the game.
Warhammer 40,000: Gladius – Relics of War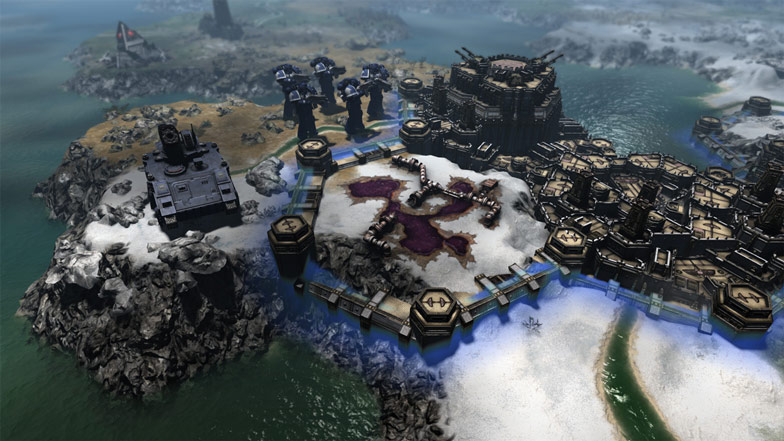 This game might not be as popular as some of the other entries on this list, but it's still a great turn-based game nonetheless. The objective of the game is to conquer your opponents by using different units and strategies.
The graphics are really good for a game that was released in 2018 and players have the option to choose between four different factions: Space Marines, Orks, Necrons, or Tyranids.
The game features some great tactical gameplay as well as interesting campaigns where you can learn more about each faction's lore and history.
Not feeling Gladius – Relics of War? There are other games in the 40k series that might also tickle your fancy, so check them out.
Yu-Gi-Oh! Master Duel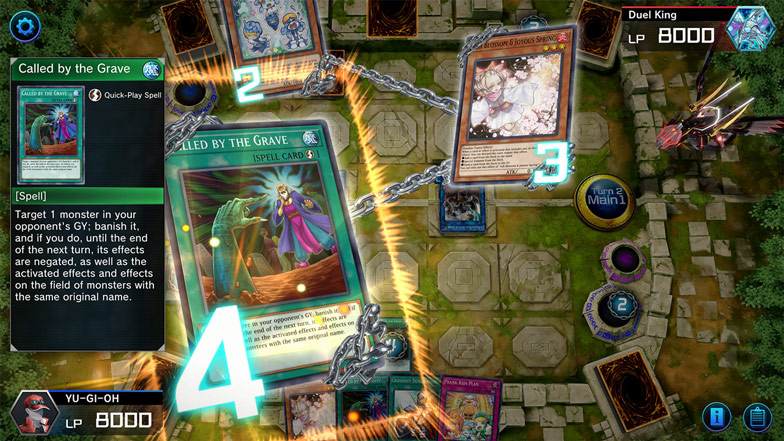 For those that love Yu-GI-Oh, this turn-based card game will be a perfect choice. Yu-GI-Oh! Master Duel is an online card game where players battle each other in turn-based matches with their decks made up of different monsters, spells, and traps based on the popular anime franchise.
The gameplay requires some knowledge about deck-building strategies or at least a basic understanding of how cards work together, but everything else is easy to learn as well.
It's super fun to learn about new cards and how to use them in battles. There are also plenty of Easter eggs hidden in the game, so there are levels to the game's design and fun.
XCOM 2: War of the Chosen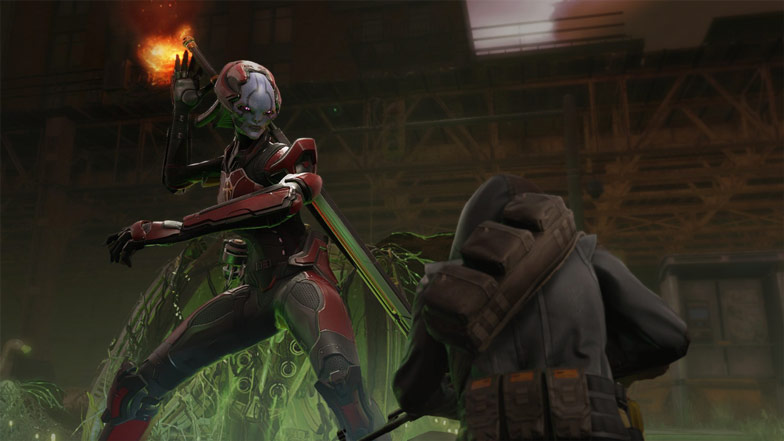 This game is a real-time strategy that takes place in the year 2029. In this time, humanity has been conquered by aliens, and only a few people survived to fight against them (XCOM).
The story tells how one of these survivors, William Carter, must lead XCOM forces on an epic quest through enemy territory while facing off against three alien races: The Chosen, ADVENT and Exalt.
The game is really hard and it will take a lot of time to learn how to play it properly. However, the sense of accomplishment you feel when finally conquering a difficult mission is definitely worth it.