Metroidvania games are some of the most popular games on Steam right now, and that's because they're just so much fun! The name Metroidvania comes from the way two games were designed. The games are Castlevania: Symphony of the Night and the Metroid series.
This genre has seen a huge rise in popularity in recent years.
Unfortunately, with so many different games released and more being developed every day, it can be difficult to find the best one suited to your taste.
Still, if you love these games as much as I do, you might also be interested in the I put together with what I consider the 20 best Metroidvania games on Steam.
Even if you disagree with it, you might at least come across a title that catches your interest, so let's get to it.
Hollow Knight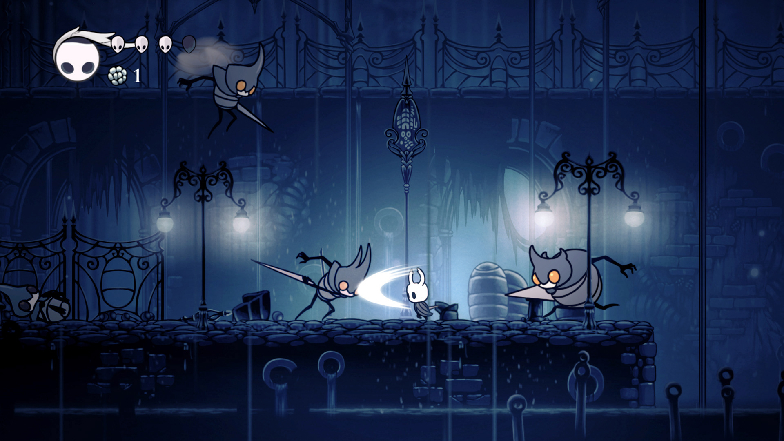 Team Cherry's Hollow Knight is a haunting, stylish, and fast-paced take on the Metroidvania subgenre. Although it's nothing new mechanically speaking, this game frequently feels fresh thanks to a striking art style and unique creatures.
It also has one of the best soundtracks in gaming. Hollow Knight is an excellent platformer that frequently surprises players with its highly polished gameplay and design.
It's been a while since I've played a game that feels as amazing to play as Hollow Knight. Everything in every frame of animation looks lovingly crafted, with an incredible level of detail.
Nothing about Hollow Knight feels uninspired or reused. Its gameplay makes the game challenging while making the players feel empowered by their new abilities. This game is something else.
Dead Cells
Dead Cells stands out as a sidescrolling roguelite with some RPG and Metroidvania elements. This game is undoubtedly one of the most exciting indie titles you can find on Steam if you like 2D action.
Players must constantly choose how they intend to approach Dead Cells. They can try to be safe and take it slow, but they can also move fast to gather more rewards.
Although the game's skill-based nature may turn off some players, it gets easier over time as you unlock permanent rewards.
If you like Roguelites and Metroidvanias, I can't recommend Dead Cells enough.
Ori and the Blind Forest
If you love Metroidvanias and games with unique art styles, you will certainly love Ori and the Blind Forest.
It provides a great atmosphere that engulfs you in a beautiful world where you need to fight for your life at every corner.
In this game, you play as a young spirit who explores a ruined world in order to restore it, learning to find new ways around obstacles by using new powers you acquire along the way.
From a gameplay perspective, Ori is fun and well-designed. Its platformer elements seamlessly merge with light combat mechanics, making a game that incentivizes exploration and never makes you lose that sense of adventure.
Guacamelee!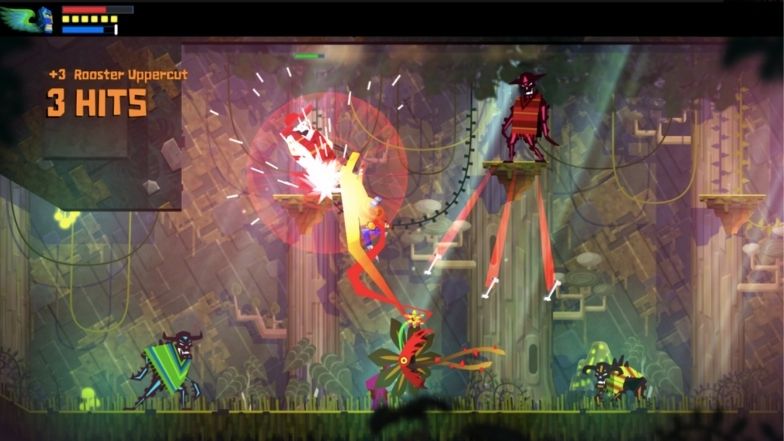 Guacamelee! is a game about a Mexican masked luchador in a magical world inspired by traditional Mexican culture.
Armed with his magic luchador mask, Juan can use all kinds of extraordinary powers and fight techniques to defeat his enemies.
This game is filled with fun platforming challenges and well-designed fight mechanics. There are many different kinds of enemies and levels, which makes the game continuously feel fresh.
Although this is a Metroidvania like many others, the combination of well-designed gameplay elements with an art style based on Mexican culture is something unique to this game.
Valdis Story: Abyssal City
Valdis Story: Abyssal City, a Metroidvania that took the genre in a fresh direction. The game has four playable characters. In Valdis Story: Abyssal City, you explore the ruins of a holy city that was lost many years ago.
What I love the most about Valdis is how the game feels fresh from beginning to end. The combat system is so robust that you can approach enemies in many different ways. It almost feels like this is a fighting game sometimes.
The enemies have various attacks and patterns, so you have to constantly develop safe ways to approach many different situations. On top of that, there are plenty of Metroidvania elements, such as platforming and exploration.
This game is by far one of my favorite games in the genre. This is an underrated gem, and I cannot recommend it enough.
Dust: An Elysian Tail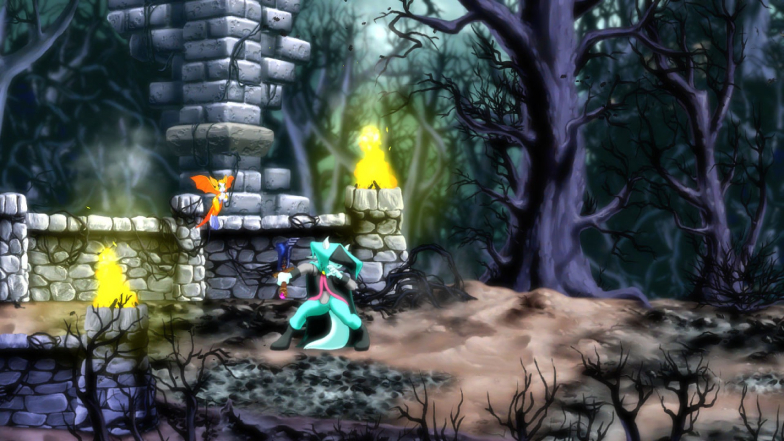 One of the most impressive indie games I've ever seen, Dust: An Elysian Tail is a Metroidvania with a hand-drawn protagonist and anthropomorphic characters.
The game centers around a swordsman who awakens with no memory of his past. He soon joins up with a talking sword called Arah and the sword's guardian, a lighthearted Nimbat named Fidget.
The gameplay involves traversing large maps while fighting enemies and discovering new abilities to unlock previously unreachable areas.
This game features fantastic combat with lots of combos, beautiful scenery, charming characters, and an amazing story with well-written plot twists.
Owlboy
Owlboy is a game with some of the most gorgeous pixel arts I've ever seen in platform games. I say that because this game's art is super consistent, charming, and well animated.
Add that to unique mechanics, a high mobility main character, and some creative takes on old Metroidvania elements and you have a remarkable game to try out.
In this game, the main character can't face all the dangers of the world alone. In order to progress through some areas, you must carry allies that will have the skills you need.
This is a fresh take on the new weapons and abilities seen in most Metroidvania games. Your flight ability is also something new. After all, unlocking movement skills is a staple of the genre, so it feels unusual to start a game with a highly mobile character.
The amazingly detailed environments, creative boss fights, and relaxing exploration make Owlboy an amazing Metroidvania game.
Strider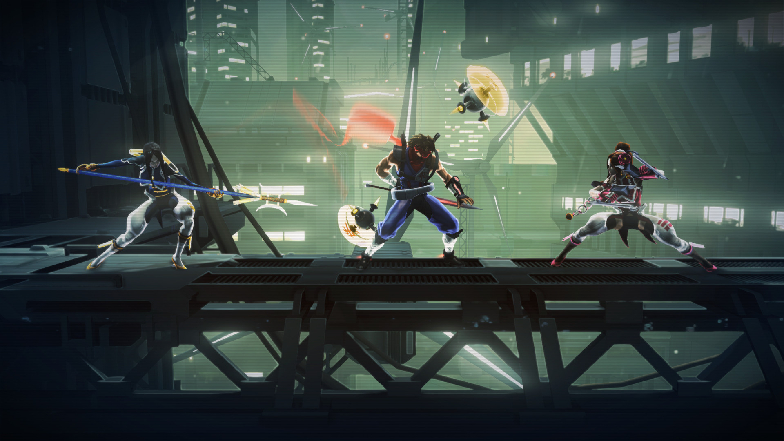 The stylish Metroidvania is a dream come true for fans of the old Strider games. Every ounce of the game is crafted to be a beautiful love letter to its predecessors.
Its trademark jump animation, graceful acrobatics, and action-packed combat make this game nostalgic and incredibly fun.
It adds a lot more depth to an already strong action platformer franchise. It uses all elements of Metroidvania games that make such games so compelling.
You have new combat skills, unique traversal skills, upgrades, well-designed levels, distinct enemies, and more.
It's hard not to smile while playing Strider if you have always been a fan of Strider Hiryu. Still, this game is worth playing, even if you are not familiar with the franchise.
Salt & Sanctuary
Salt & Sanctuary not for everyone. However, if you're looking for a challenging 2D game and like FromSoftware's titles, this game might be for you.
If you are looking for a hard game that has the potential to keep you engaged and coming back for more, then look no further.
From start to finish, it's an experience that will challenge your skills as well as your patience. However, in a way that will entertain those who are looking for a challenge.
It's not easy by any means, but when you finally overcome one of its many challenges, you feel like an absolute champion. Considering that this game is heavily inspired by Dark Souls, this was probably the developer's goal.
Generally speaking, Salt & Sanctuary feels like a 2D Dark Souls. It is very fitting because, if you ask me, the original Dark Souls is pretty much a 3D Metroidvania game.
Bloodstained: Ritual of the Night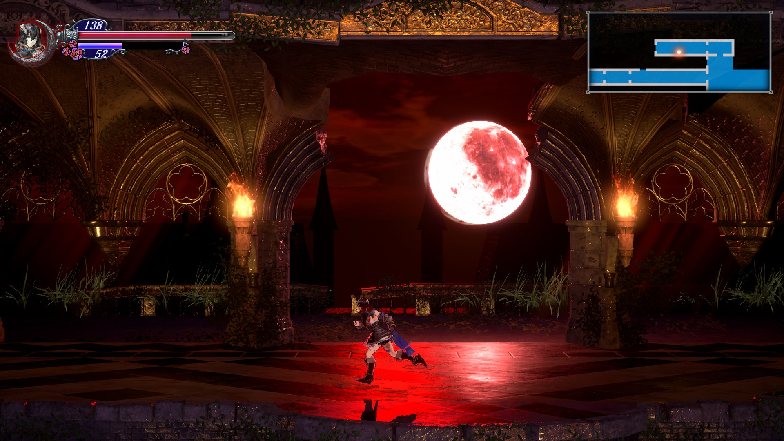 Bloodstained is a franchise that works as a spiritual successor to the Castlevania Franchise.
Bloodstained: Ritual of the Night is a love letter to all the fans of the Castlevania game that made the Metroidvania genre so famous and successful.
This game is a clear attempt to recapture all the magic of Castlevania: Symphony of the Night. To my surprise, the developers were pretty successful at doing so.
You get to explore a castle filled with demons, customize your fighting style, unlock new skills, and much more. Although the soundtrack is not as good as the one in Symphony of the Night, it sure is reminiscent of it.
There is no doubt in my mind that Bloodstained: Ritual of the Night is a game worth playing. Those who like Metroidvania games are certainly going to enjoy it.
However, I'd say that Ritual of the Night is a must-play for those who enjoyed Symphony of the Night.
Axiom Verge
This game is perfect for those looking for more Metroid and less Castlevania in their Metroidvania games.
Axiom Verge has you playing as a regular human stuck in an alien environment. You slowly transition from just a guy to a Sci-Fi Rambo who can face anything. There are many weapons and upgrades for you to find. They make combats more manageable and help you traverse the game's vast map.
This is not a very memorable or original title. Still, it is pretty fun, and it can scratch that Metroid itch you might be having.
If you are looking for one of the best retro games on Steam, and also a pretty good Metroidvania game overall, give Axiom Verge a try.
A Robot Named Fight!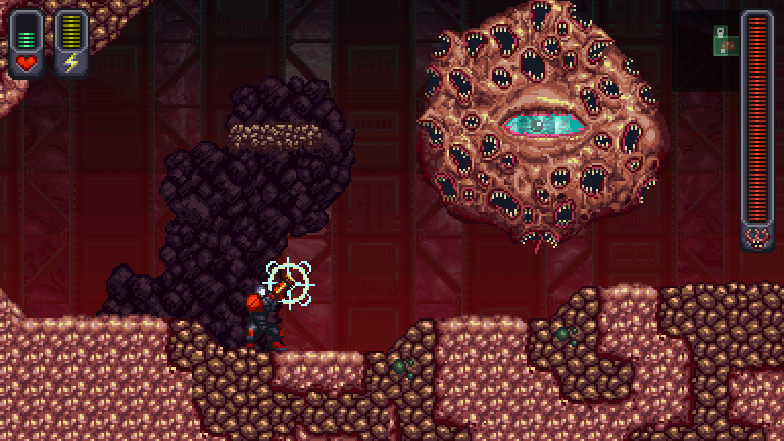 This game is what happens when you mix Super Metroid with Megaman and then make it a roguelike game.
A Robot Named Fight! has a procedurally generated map that somehow works well as a Metroidvania map.
The game incentivizes exploration and locks your progress until you find a skill that lets you go through, just like most games in the genre. It is genuinely surprising that this game manages to do it while being a roguelike.
A Robot Named Fight! will not be as deep as a traditional Metroidvania. The trial and error approach isn't present due to the permadeath system, and the shorter length of a complete run is necessary for roguelike games.
However, it is still the most successful combination of both subgenres and a great homage to Super Metroid.
Death's Gambit Afterlife
I had a lot of fun playing the original version of Death's Gambit. This Soulslike Metroidvania wasn't the best game out there, but it was pretty fun.
The game's pixel art is excellent, and some of the early game areas are stunning. However, the battle mechanics didn't seem to please many of those who tried it.
This was all changed with Death's Gambit Afterlife, a free update that overhauls many combat mechanics, reduces input lag, and adds new content to the game.
Generally speaking, this is the same game but better. The controls feel much better, the world is much larger, and the new bosses are even more fun to fight.
This game might not be for everyone, but it can be appreciated by those who want a more methodical approach to combat in a 2D platformer.
Blasphemous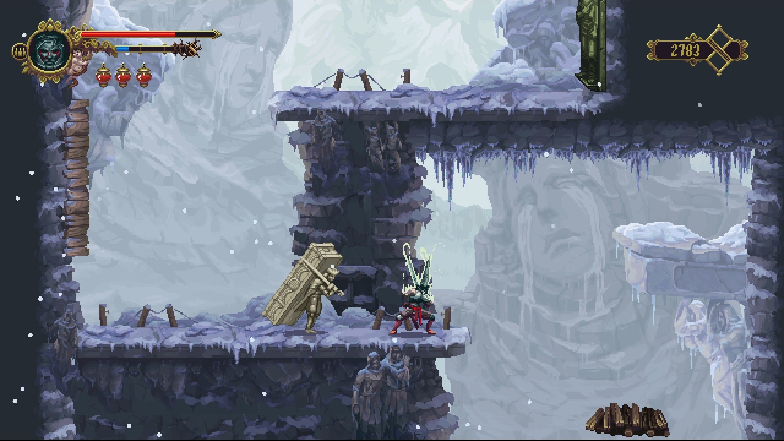 This is by far one of the best 2D platformer games I have ever played. Blasphemous has some of the most gorgeous pixel art I've ever seen, a fantastic soundtrack, and solid gameplay that is both challenging and rewarding.
This game's dark fantasy scenario seems to be an homage to 16-bits games and some known franchises. However, it also has many original design choices that make this game feel fresh, mysterious, and fun.
Although some battles, especially boss fights, can be pretty hard, the game feels fair, and the overall gameplay feels great. The commands are tight, and the rules seem clear. The rest of the challenge is learning patterns, enemy location, and trying again until you get it right.
Record of Lodoss War – Deedlit in Wonder Labyrinth-
This is the game that I never knew I wanted. As a fan of Record of Lodoss War, it took me by surprise.
This game feels reminiscent of Castlevania Symphony of the Night in many ways, but without appealing to that title's aesthetics like Bloodstained: Ritual of the Moon.
The movement of Deedlit and the exploration seemed very much inspired by Alucard and his surroundings in his most known game. You even get to change your equipment and change the way you face challenges you encounter on your way.
Record of Lodoss War – Deedlit in Wonder Labyrinth- is easy to recommend if you are a Castlevania lover or a fan of the Metroidvania subgenre.
The game is gorgeous, fun, and based on a beloved anime franchise. What is not to like?
Vigil: The Longest Night
Vigil: The Longest Night is a great example of how something can feel familiar while delivering a new experience. As a Metroidvania, it has great combat, and feels responsive. Also, exploration in this game is both fun and rewarding.
Vigil: The Longest Night also has many Soulslike elements, like a stamina bar, equipment that can be upgraded, and a dodge roll. Much like Dark Souls, this game also has impressive boss battles against giant, well-designed creatures.
Although this game is very much inspired by Castlevania, it looks more like Salt & Sanctuary than any game that features Alucard. However, besides all similarities, it definitely is its own thing.
As mentioned before, this game rewards exploration. So you should look for hidden paths, shortcuts, secret items, and so much more.
Mega Man Zero/ZX Legacy Collection
Although Megaman was never a Metroidvania franchise, Megaman Zero started bending the rules a little bit when it came out in the Gameboy Advance.
By the time we get into ZX territory, the games can pretty much be considered a part of the Metroidvania subgenre.
Megaman ZX features a complex, interconnected world with a somewhat hard-to-understand map. Navigation can be confusing, but there is so much in this game that I love that it is hard not to recommend.
I especially recommend this game if you like Metroidvanias and love Megaman Zero. In that is the case, I bet you will have a blast changing armors and using the powers of familiar characters in an old and tried gameplay style.
Figuring out the location of hidden items and the best Biometal for each area is part of what makes this game fun and a part of the subgenre.
Touhou Luna Nights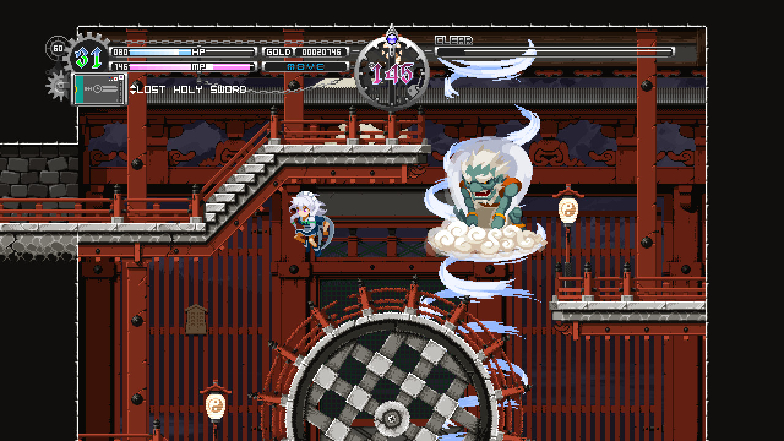 Touhou Luna Nights is a Metroidvania title that is unapologetic anime. I love how it doesn't take it too seriously and delivers a fun game that makes you feel badass while battling enemies as an SD Japanese maid.
In this game, you play as Sakuya Izayoi. A head vampire's maid is sent to a strange world. The game has a heavy focus on exploration and action. With that in mind, the developers did all they could to make all special abilities look amazing and powerful.
Touhou Luna Nights is an action-packed game that looks cute, fun, and cool. Its reception on Steam is overwhelmingly positive, which is expected from a Team Ladybug game. If the anime aesthetics don't discourage you, try this game out. You won't regret it.
Ender Lilies: Quietus of the Knights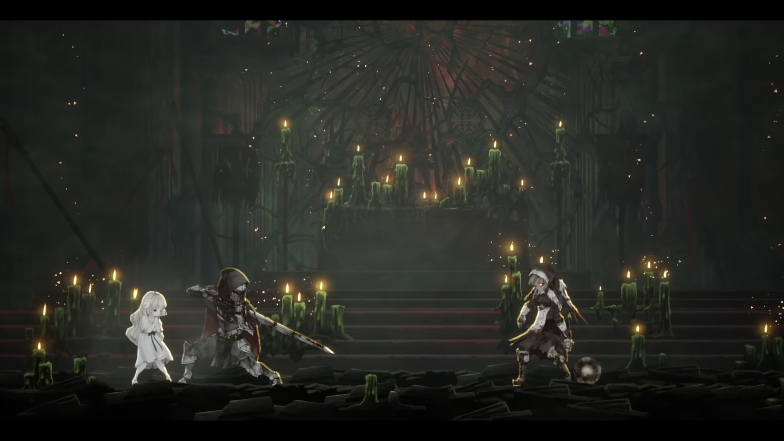 This is a somewhat unique Metroidvania. In this game, you control Lily, the last surviving priestess of Land's End.
The land has been corrupted by the ever-falling Death Rain, and Lily must solve this mystery to purify the land.
Ender Lilies: Quietus of the Knights has some unique combat mechanics. In this game, Lily doesn't really do the fighting. Another priest ties an Umbral Knight to her, so this knight is the one fighting as you progress through the game.
Once a boss is defeated, Lily can purify their souls and use them to fight enemies, much like she does with the Umbral Knight. This makes the game progressively more interesting as you advance since Lily gains more companions and becomes stronger.
This game is excellent for those fond of Dark Fantasy settings. Nonetheless, it is a good game for anyone who enjoys classic Metroidvania games.
Astalon: Tears of the Earth
This is one of those games that surprise you with how fun it can be. This retro-looking game is a hidden gem that will please most of those who have always been a fan of the genre.
Astalon: Tears of the Earth has many elements of old-school games like Castlevania and Megaman. However, it adds mechanics and elements to the formula, becoming something unique.
There are three different characters for you to play as, each with its own strengths and weaknesses.
Many of the game's challenges will require learning timing, patterns, and enemy placement. However, this game is not very punitive. It will reward you for collecting currency as you explore, making it a game that won't stress you out.