Many people love playing bowling for various reasons. Some find it an inexpensive and fun way to bond with family or friends. Meanwhile, there are some who are fond of bowling as they see it as an inclusive activity because the sport can be enjoyed without any age or gender restrictions.
For those who cannot go to the nearest bowling lane but still want to experience the thrill of knocking pins down, there is an abundance of bowling videogames on the market. For instance, when you search "bowling" on Steam, the platform will show you hundreds of titles.
Instead of trying to play every game one by one to see what the best bowling games on Steam are, let me narrow them down for you. I've curated some of the games that might strike up your interest.
Take note that I tried to make the list as versatile as possible. While some of the titles discussed here try to stay true to or simulate real-world mechanics, there are also some bowling games that are a little more out of this world. Don't worry, though, as I will spare you the entries that are definitely not worth your time.
Premium Bowling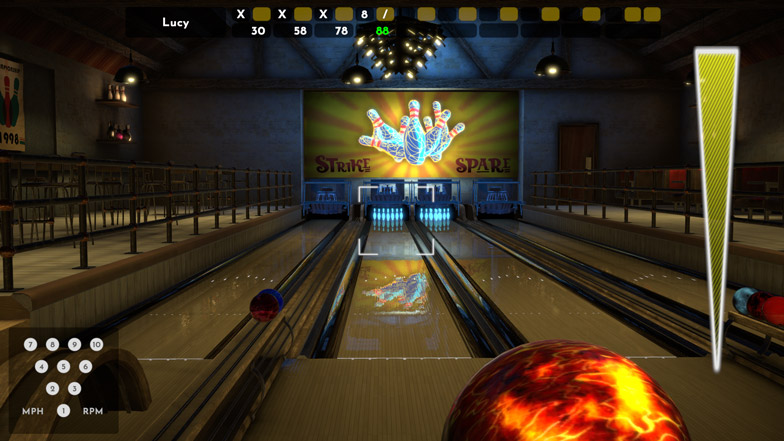 Described as a game that is "as close to real bowling as you'll get without picking up a physical bowling ball," Premium Bowling is one of the contenders for the best Steam bowling games.
The game does a great job of taking into account the throw angle, roll strength, and spin you put on the ball on your shots. Even lane lubrication mechanics are implemented in the game. Its accurate simulation of bowling physics is also complemented by pleasing aesthetics, albeit unpolished, and audio background. In addition, there are various bowling alley settings to choose from.
To make the experience more realistic, the game has a VR feature. But if you don't have the devices for such an option, a standard mode is also available.
One of the game's downsides is that there is not much to do beyond playing regular bowling. Of course, you wouldn't expect a bowling game to be included in the best story-rich games on Steam. But some mini-games would have made Premium Bowling more exciting. It does have multiplayer and coop modes if playing with other users is your thing.
PBA Pro Bowling
Like what you might learn after reading the list of the best sports games on Steam, anytime a sport's major sanctioning body allows its name to be used in a game, the title is more likely than not to be well-received by users.
PBA Pro Bowling is licensed by the Professional Bowlers Association. The organization has a membership of more than 3,000 members across the world. And the game lets you play as some real-life bowling professionals. To enhance the gameplay experience, the developers used motion capture on the players.
Even the likeness of the oil patterns, equipment, and pins used in PBA tours are licensed. Because of this, the game has realistic environments, allowing you to virtually experience what's it like to be a professional bowler.
Pure Bowl VR
Have you ever thought of what sports-based games fit the most with VR and motion controllers? Bowling is definitely one of them, along possibly with golf, baseball, tennis, and cricket.
If you are looking for the best bowling games on Steam that can be played with VR, then I recommend adding Pure Bowl VR to your library. It stands out among other similar games because of the beautiful graphics.
The game's physics and controls might take some time to get used to. But since it offers the ability to tweak the settings in detail, you can start playing like a pro in no time. Some of the settings you can modify are lane setups, boosting of slow balls, aim assist, and AI opponent difficulty.
However, if you are an experienced bowler, do not expect the game — or majority of VR bowling games — to be able to accurately simulate the ball spins that you would expect out of a hook release.
Let's Bowl VR
Another VR bowling game that is well-liked by users is Let's Bowl VR. In fact, many of them are split on which is better between Let's Bowl VR and Pure Bowl VR. Both of them have equally great aesthetics and somewhat realistic mechanics.
What this game has in favor of it is content. There are four game modes, namely arcade, career, online tournament, and challenges, which can be accessed even offline. The multiplayer mode allows users to participate in 16-player tournaments.
In addition, Let's Bowl VR lets you play in 18 alleys in five different cities. You can also purchase (using in-game currencies) various power-ups, equipment, articles of bowling clothes, and customized balls and skittles.
Bowling at the Lake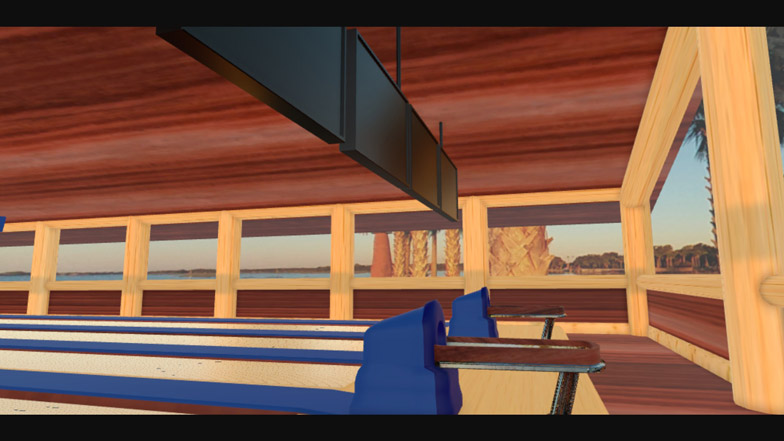 Bowling at the Lake is hardly on the same level of the other entries in the discussion of the best bowling games on Steam that supports VR. But I believe it is worth mentioning because unlike the other games, this one is free.
Given that it is completely free, you might want to temper your expectations. Even so, I can assure you that it will not be a waste of your time to try it out.
The in-game physics is decent enough, even for those who know how to bowl in real life. It also gives you the option to reposition your body with the controller so as to avoid hitting furniture or household items when swinging the controller.
And lastly, one of the upsides of this game is the chance to experience nature, albeit virtually. The bowling alley is set on a dreamy lakefront that lets you see and hear nature.
Zombie Bowl-o-Rama
Are you a fan of the zombie games genre? Then be sure to head this collection of the best zombie games on Steam. But if you are seeking a crossover between a bowling and zombie game, then Zombie Bowl-o-Rama is the title you are looking for.
Given that it was released more than 10 years ago, the game's graphics is understandably outdated, and the animations are a bit goofy. On the flipside, Zombie Bowl-o-Rama is excellent for low-spec gamers.
The gameplay is quite simple: you aim your ball at a crowd of approaching zombies from the other end of a bowling lane and let it rip. There are power-ups along the way, which you can pick up by directing your bowl left or right. Be sure to collect the power-ups for maximum entertainment, as they can turn the zombies into ice or cabbage, or they can modify your ball to become a beehive or grow larger.
The story itself is pretty fast to complete. However, the game has a freeplay mode that allows you to earn Steam achievements.
Galactic Bowling
Are you in search of a bowling game that is out of this world? Then Galactic Bowling is the game for you.
It is a fast-paced game that allows you to play solo or against other players. Given the nature of the game, you should not expect the game to follow real-life bowling mechanics. On the contrary, it features an exaggerated and stylized take on the sport. There are even times when you will be splitting your sides while playing.
Galactic Bowling's appeal stems from its over-the-top humor, hilarious and unhinged characters, and addictive gameplay. The levels are also creatively designed, and there are superpowers and special balls involved.
PePiBo: Peregrino Pinata Bowling
For the young — and young at heart — who are into bowling games, PePiBo: Peregrino Pinata Bowling is certainly a must-try. The game takes you to the island of Maconda to save its inhabitants from an evil dragon by defeating it in a series of piñata bowling duels.
The game mechanics is like a 3D version of Angry Birds, which explains why it is popular in the Steam community. On top of your basic bowling skills, the gameplay will require you to solve the puzzle-like levels.
To help you in your quest, you will be accompanied by a companion pig, and the spirit animals you free in some levels will provide you with power-ups.
Bomb Bowling 2
While many of the best bowling games on Steam bring you to a bowling alley and let you compete with other players, there are some that feature out-of-the-box ideas that take inspiration from the sport. One of those games is Bomb Bowling 2.
It is a single-player 2D puzzle game. The goal is to knock down all the pins on each level using logic and precision. In some levels, time management is also key, so patience is definitely needed in this game. There are 50 levels of varying difficulties, which make Bomb Bowling 2 a great way to pass the time.
That the game is nearly free and not created by a big-time developer makes its positive reviews more impressive. If you are looking to support indie developers, try some of the titles discussed on our list of the best indie games on Steam.
Date Night Bowling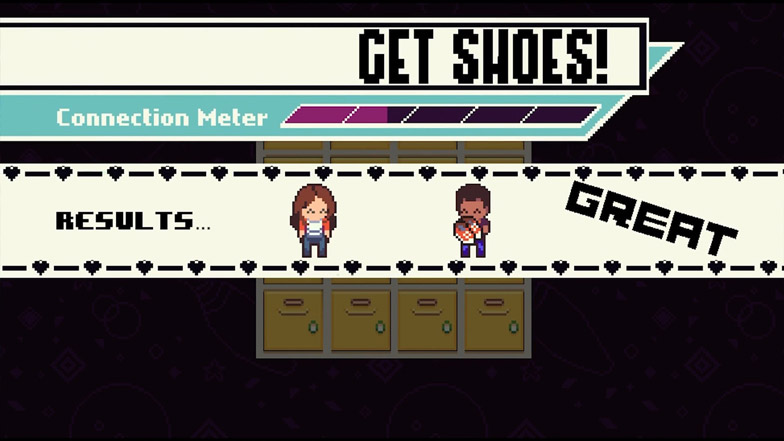 How many of you have tried showing off your bowling skills to impress someone? That's something you can try virtually by playing Date Night Bowling.
When you start the game's story mode, you will be asked to play one of the 10 characters, although only two of them are playable initially and you must unlock the other eight. Each of the characters has different backgrounds, personalities, and bowling styles. What you must do is find success in pursuing a romantic relationship with the other character you will select.
Of course, since it is a bowling game, you will have to get high scores in the bowling rounds. But what matters more is aiming for high compatibility between the characters. To do this, you will need to do well in the mini-games between frames to keep your date happy and entertained.
Besides the gameplay, many users have grown to love Date Night Bowling for its impressive use of pixel art and retro aesthetics.
If the title had you thinking that it would be an appropriate game to play with your special someone, try the other bowling games listed here instead. Alternatively, you can check out some of the best Steam games to play with your girlfriend or boyfriend.
Bolf
For those who are interested in both bowling and golf, Bolf provides a way to enjoy both sports. The player is tasked to hit a bowling ball on the tee. And rather than guide the ball to the hole, you will bring down the pins that are standing on the green.
Though the game's controls might seem difficult to master, it actually only takes a bit of practice to do so. It has a virtual grip feature that allows you to open up a club face or put some backspin to your shots for increased accuracy. To add to the experience, Bolf takes you to scenic and relaxing backdrops.
If you would rather just play a standard golf game, then download any of the best golf games on Steam instead.
Puzzle Bowling
The best puzzle games on Steam can stretch your mind, can help you pass the time, and are a good way to catch a break from serious games. Just as its name implies, Puzzle Bowling features sliding puzzles that take inspiration from the sport.
The puzzles are minimalistic and require you to throw each of the pins off the table. What makes it stand out from other games of the same genre is that there is no time or turn limits. There are 100 available levels. And if you get stuck on one, you can ask for hints that consist of interactive elements.
Alley Catz Bowling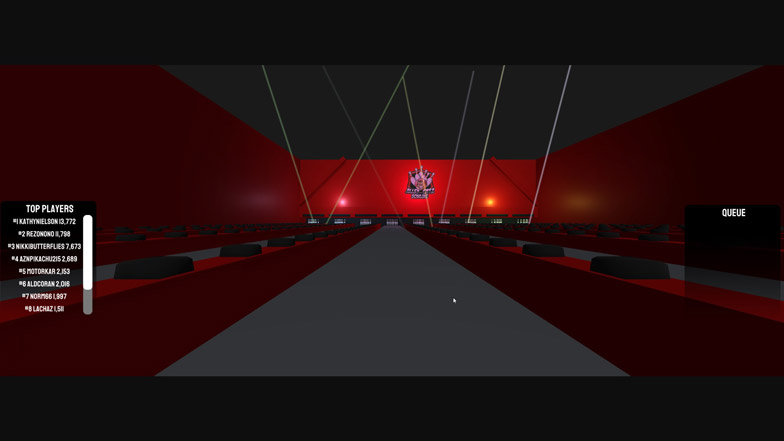 Alley Catz Bowling is not your ordinary bowling game. It is a Twitch interactive game that has been recommended by a lot of streamers.
The game features the classic ten-pin bowling experience, the gameplay of which is shared by Twitch streamers to their followers. One of the positive things about Alley Catz is that it facilitates the interaction between the players and their subscribers. They can play together or talk via chat, audio, or video.
The game does not get that dull as it has a growing collection of bowling alleys and balls that can be customized.
Rock of Ages
One of the best racing games on Steam that does not involve any automobile, Rock of Ages sees you using an enormous rolling boulder to take down castles set across various eras in history.
It has a rock-solid combination of artistic visuals, a pleasing but hilarious soundtrack, outstanding game physics, and gameplay that takes a long time to get bored of.
There are three offline game modes to select from. The War and Time Trial modes take you to sloping hills filled with traps and defenses that try to destroy your boulder. Your goal is to have enough speed once the rock reaches the castle's doors at the bottom of the hill.
You can also roll the game with or against other users in the multiplayer mode. There was even a time when well-known YouTube gamers were fascinated by Rock of Ages.
In addition, the game is so good that it has spawned two sequels, Rock of Ages 2: Bigger & Boulder and Rock of Ages 3: Make & Break. Both games are also worth buying. Although they are more expensive.
The Sims 4: Bowling Night Stuff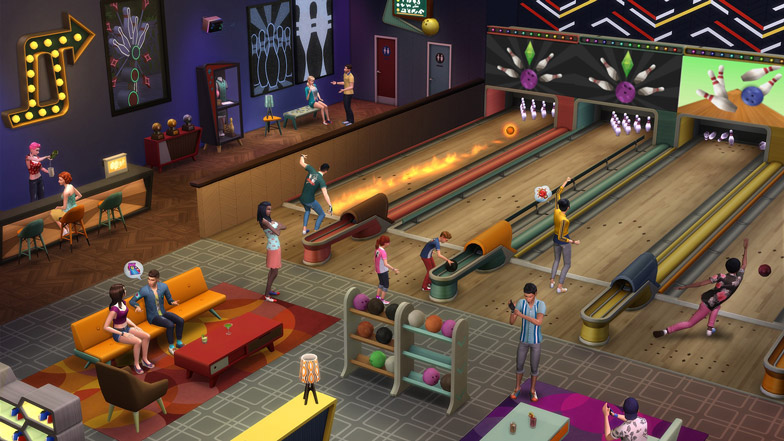 If you are a fan of bowling and The Sims 4, one of the best building games on Steam, then you should definitely consider buying the Bowling Night Stuff expansion pack.
By installing the DLC, you will be able to build a bowling hangout for your characters. Of course, you can also take your Sims bowling on the alleys. There are even bumpers that can help you in the beginning, and your Sims can unlock trick shots.
On top of a bowling gameplay, the expansion pack also provides you with new Bowling-themed furniture and objects in Build Mode and clothing items.
Bowling Over It
Remember when the platform game Getting Over It with Bennett Foddy took the gaming world by storm? A bowling version of the game was released a few years after.
In Bowling Over It, you control a bowling ball and try to climb it to the top of the world — and even out of this world. Some levels will actually see you on another planet that has different gravity. There are also some stages where you will have to go deep-water diving.
Because pins are also an essential part of the sport, Bowling Over It tasks you with hitting the most pins possible.
Let this serve as a warning, though. If you try the game, you will need a ton of patience as most levels are very challenging to complete. Be sure to spare your keyboard and mouse if you get angry while playing.
HyperBowl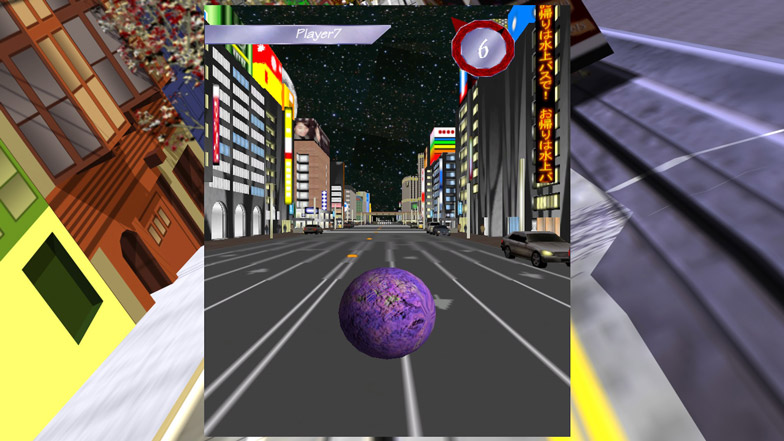 A remastered version of the popular arcade game in the early 2000s, HyperBowl lets you be the ball.
In the game, you roll the bowling ball using a keyboard, mouse, or trackpad and try to knock the pins down. While it may be hard not to enjoy the pixel-art backgrounds and nostalgia-inducing soundtrack, remember that you have limited time to finish a level.
The game has a single-player mode. But if you are playing with friends, there is a multiplayer option where you can face off with two to four other users.
If you want to try other throwback games, check the compilation of the best retro games on Steam.