JRPGs produce most of the greatest story-rich video games in history because these games tend to tell an epic story with more than 50 hours of gameplay at their disposal.
Numerous JRPGs become long-running series or franchises because of how open-ended their stories end up being.
These aspects are what make JRPGs appealing, and we came up with the best JRPG games on Steam you could try out.
JRPG games are mostly turn-based role-playing games made in Japan, but most people often overlook that ARPGs or hack n' slash-type games are also considered JRPGs as long as they were made in Japan.
This list will also include popular ARPGs available on PC, and there are numerous classics you just have to experience.
Yakuza
Starting off the list is SEGA's funniest ARPG, Yakuza, which has spawned many titles over the decades for its dynamic combat mixed with wacky storytelling of what life is like in the Yakuza family.
The story is as niche as it gets, where a man is faced with a long prison sentence after taking a fall for a crime he did not commit. You will set out to discover the hidden truth behind your family's betrayal and try to get your life back.
The game features 19 unique jobs to choose from that alter your combat style and progress through a variety of side missions or substories on top of the main story.
Final Fantasy
The Final Fantasy series has been known for over three decades as one of the best story-rich JRPGs in history. Most of the Final Fantasy titles have turn-based combat, where anyone can easily learn the mechanics.
Once you get used to it, you can play other Final Fantasy titles and experience each story-rich campaign each time. Each Final Fantasy title has a separate story, but some of them have sequels if they become popular enough.
For example, Final Fantasy 7 and 8 can be played without knowing the connections of the stories, but for titles like Final Fantasy X and X-2, these stories are connected, and you would need to play the first title first.
The best thing about Final Fantasy games is their storytelling combined with their amazing graphics and head over heels cutscenes.
You can say that they pioneered the way developers invest more in high-quality cutscenes since they were way ahead of the other games in the early 90s.
The cutscenes became a staple for its storytelling, immersing and captivating players of all ages.
I would suggest playing games like Final Fantasy 7 Remake, Final Fantasy X, Final Fantasy 13, and Final Fantasy 15 to start.
These games will keep you interested as the gameplay is more up-to-date to a wider audience, and you can experience why Final Fantasy's stories are always epic, sometimes heartbreaking. Once you get used to the series, you can watch their other timeless classics for their story.
Monster Hunter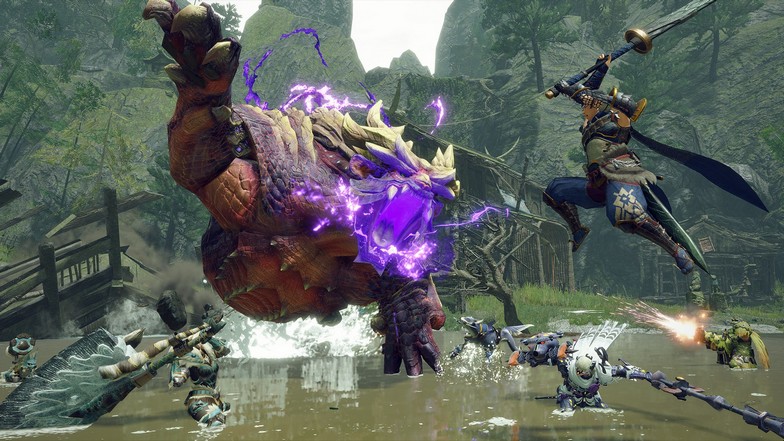 Monster Hunter is another long-running series, but what makes Monster Hunter unique on this list is that it might be the only game that heavily focuses on its award-winning gameplay rather than telling a story-rich experience.
Monster Hunter is all about joining the hunt and challenging a plethora of monsters with unique behaviors and vicious skillsets.
The game has a variety of difficulties, but the game scales unimaginably hard once you progress and reach the end.
Choose from as many as 14 or more weapon types that offer a unique fighting style; whether it is close-range, long-range, or a support class, every single weapon type is useful in different ways.
Nier Automata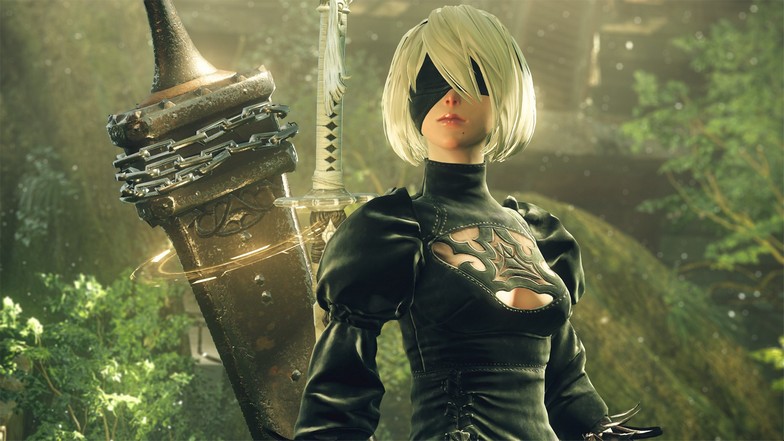 Nier Automata tells a story about androids named 2B, 9S, and A2. They will battle to reclaim the world of a machine-driven dystopia.
The game is led by a renowned video game director and scenario writer, Yoko Taro, which gained a ton of praise for his works on Nier Automata because of its existential story.
The game's combat system is extremely fluid and offers much more than simple hack-and-slash gameplay.
It may take you around 20-40 hours to finish, but there are a few alternative endings to the game, which may tempt you to start another playthrough. The game's story is deeply sorrowful, and you will not regret playing it.
Dragon Quest XI S: Echoes of an Elusive Age
Dragon Quest XI S: Echoes of an Elusive Age is an instant classic.
This title is the last entry in the series from creator Yuji Horii, character designer Akira Toriyama, and composer Koichi Sugiyama.
It is a beautifully made game with Akira Toriyama's iconic character designs and a well-thought-out combat system made for any person to enjoy the game.
The gameplay and graphics are modernized to the new generation but still maintain the core art style from its previous predecessors.
Dragon Quest XI S is definitely the best choice if you want to smash hundreds of hours on a JRPG. The difficulty can be customized to your liking, which can add a ton of replayability to the game, especially if you aim for 100% completion.
The Legend of Heroes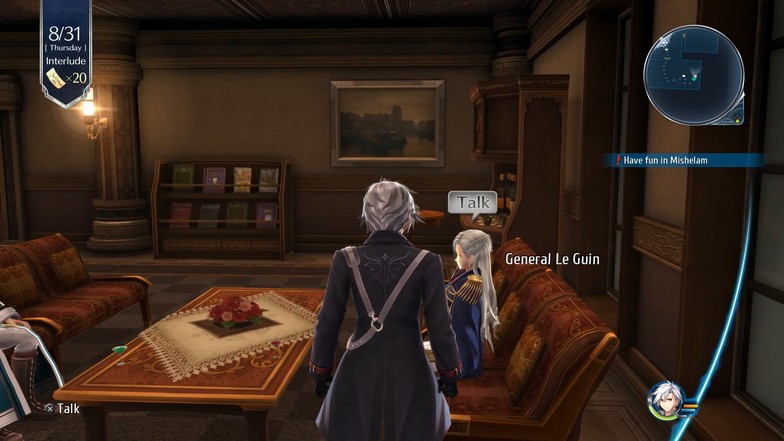 The Legend of Heroes: Trails of Cold Steel series is probably the most challenging game here. It is not challenging because of the gameplay or progression, but it is challenging because of the time you have to sink throughout each game.
The series boasts a whopping average of 60 hours of gameplay for each title. There are four games in the Trails of Cold Steel series alone, and there are a ton of other games in the series that connect, but not necessarily mandatory to play them all.
However, you can still start the Trails series with Cold Steel and finish the four games. If you want a more hardcore experience, you can try this order.
The Legend of Heroes: Trails in the Sky
The Legend of Heroes: Trails in the Sky SC
The Legend of Heroes: Trails in the Sky the Third
The Legend of Heroes: Trails from Zero
The Legend of Heroes: Trails to Azure
The Legend of Heroes: Trails of Cold Steel
The Legend of Heroes: Trails of Cold Steel II
The Legend of Heroes: Trails of Cold Steel III
The Legend of Heroes: Trails of Cold Steel IV
All of these games are available on Steam.
Octopath Traveler
Octopath Traveler is an award-winning RPG that got ported to the PC. The game features eight travelers with eight different adventure paths to take.
Each traveler embarks on an epic journey where you each uncover their own stories and end scenarios in different ways as you shape your own destiny.
Each traveler has their own distinct abilities, skills, and talents, making each playthrough unique. The visuals were inspired by the retro 2D JRPGs decades ago and were combined with the realistic elements we have today.
The sound design, combat system, art design, and writing were all amazing, and they show Square Enix's unique experience in telling a wonderful story mixed with intricate character designs.
Eiyuden Chronicle: Rising
The creators of one of the best JRPGs in the mid-90s, Suikoden, have introduced their new JRPG series Eiyuden Chronicle which combines a thrilling adventure with a unique tale of heroes helping a town rise from the ashes.
Unlike Suikoden, Eiyuden Chronicle is an APRG and features real-time combat instead of your typical turn-based combat system. The game's unique cast of characters fills the story with thrilling action and an engaging storyline.
Persona
Persona is arguably one of the best anime games out there. It has one of the highest-rated video games of all time, Persona 5. It was so well-received that it stemmed their first-ever sequel on any Persona game in the series after two decades.
Persona's unique features always involve students as the main cast. You develop social links with the characters you encounter throughout the series, and you can even have romantic interests in the game.
As for the gameplay, it would be your regular JRPG with its own distinct style as you battle using your Personas in the human psyche of others.
If you are a big anime fan, you will definitely enjoy Persona 4 Golden and Persona 5 Strikers, which are currently on Steam.
Persona 5 Strikers is a sequel to Persona 5, so you would have to play Persona 5 first before playing it. However, Persona 5 Strikers is sort of an experimental game as it switched from its usual turn-based RPG to a hack-and-slash game.
The stories are still captivating and engaging, with a lot of plot twists.
Tales Series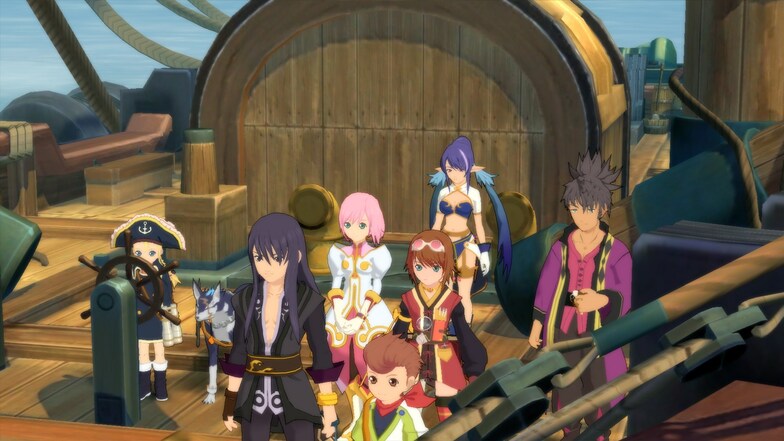 There are a ton of games in the Tales series.
Each game is independent of the other, so you do not have to play them in order. You can start with any game you want.
Tales of Berseria and Tales of Zestiria are connected to each other with different timelines but nothing big enough to be mandatory.
All Tales games are action RPGs but have the psyche of turn-based JRPG combat systems. It is not as fast-paced as other action RPGs like Scarlet Nexus, but it is unique in its own real-time combat system.
Each Tales game has a unique and compelling story. Some of its core features include its combat system, item and equipment customizations, cooking, recurring characters, and even some collaborations. The Tales series is definitely a good starter for anyone new to JRPGs or ARPGs.
Chrono Trigger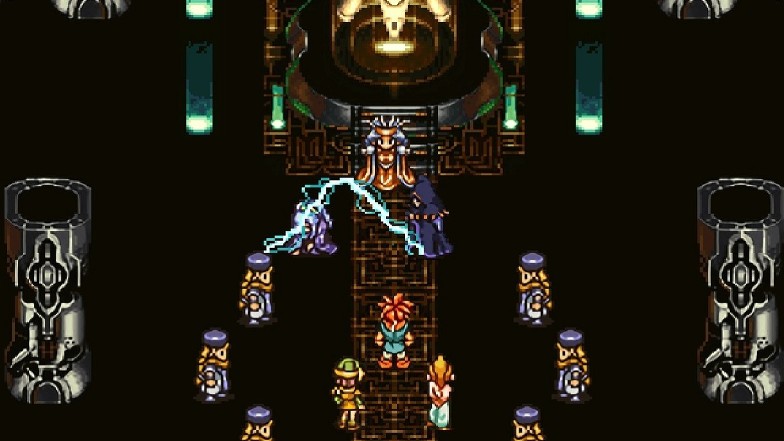 Square Enix's timeless RPG classic from 1995 returns as a wonderful remake on Steam with various graphics and sound upgrades.
The adventure takes you to different eras in time, present, middle ages, future, and ancient times where you try to save a planet's future.
While the game's remake stayed faithful to its combat system and design, Chrono Trigger also brought back all 13 different endings to the game.
For fans of JRPGs who missed this classic in 1995, you will definitely want to try this, as Chrono Trigger is highly regarded as one of the best games of all time.
Atelier Series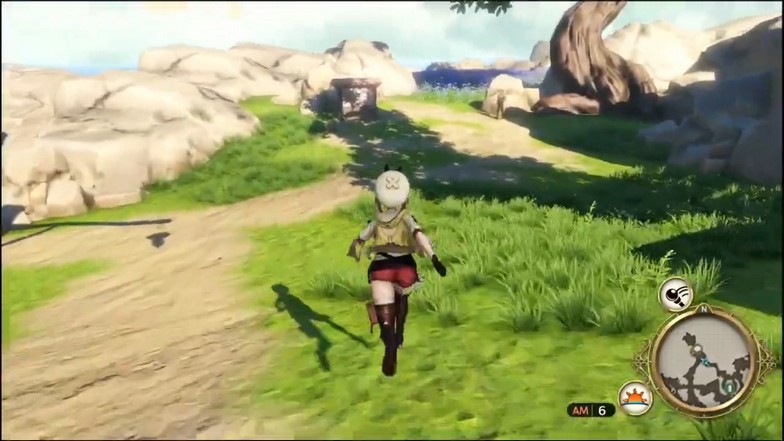 The Atelier series has a ton of games tied to its franchise. It all revolves around the same elements that make the game unique.
You explore the open world, looking for materials used for alchemy. These materials are used to synthesize objects to create food, items, tools, weapons, and accessories commonly found in JRPGs.
There are many customization options, and it also pushes you to explore the vast world on every Atelier game you play.
The characters are joyous and humorous, making it a feel-good playthrough every time you progress and learn about each character's development.
It is a wholesome series that has been around since 1997, and there are many games to choose from. You can start with games like Atelier Ryza, Atelier Lulua, or Atelier Sophie. Each series are different from the other but shares the same elements as any Atelier game.
Scarlet Nexus
Scarlet Nexus is one of the newest entries on the list. It is more fast-paced because it is an action RPG instead of the traditional turn-based JRPGs. Its greatest strength is its combat system which has unlimited replayability.
With the discovery of a psionic hormone in the human brain, humans now possess extraordinary sensory abilities.
The game draws similarities to the Astral Chain game on the Nintendo Switch as it uses the same plot elements.
The fluid combat system and unique art style mix well with the amazing soundtrack and story. The dual story experience adds more replayability as you can experience the playthrough in two different ways.
If you went on an anime game marathon and want a switch from your typical PC JRPGs, Scarlet Nexus is definitely the best choice for a change of pace.
I am Setsuna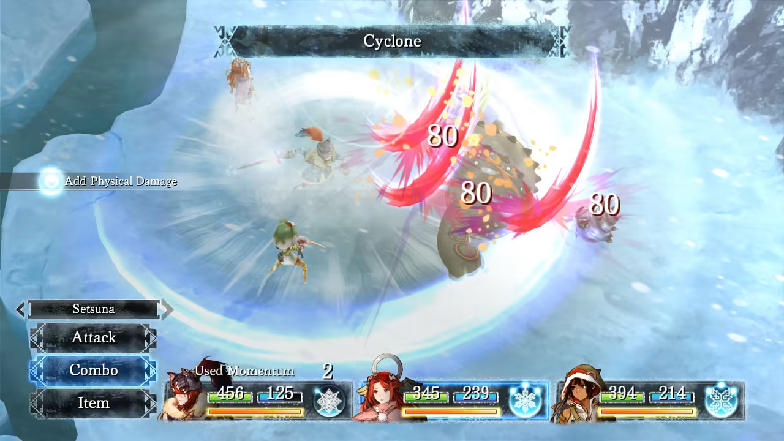 I am Setsuna has been marketed as a mix of Final Fantasy X with the gameplay of Chrono Trigger. Those are some tough shoes to fill, and if you put I am Setsuna up to those standards, it may disappoint you a little bit.
That does not mean that I am Setsuna is a bad game. The game has visually aesthetic graphics with a great storyline. It breathes new life into the JRPG genre as it brings the classic elements from previous titles back.
The reviews from the masses have been critical of how the game was branded as an all-time classic. Nevertheless, without those expectations, the game is generally good.
Ni no Kuni Series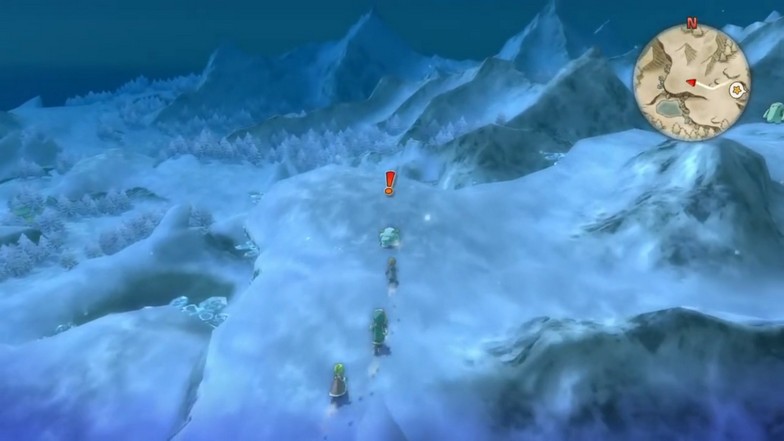 Ni no Kuni's series is inspired by the works of Hayao Miyazaki from Studio Ghibli. The developers are also from Studio Ghibli and published by Bandai Namco.
The first game in the series is a turn-based JRPG, while the second one takes you to a classic tale with the whimsical aesthetics you see in Studio Ghibli films.
Ni no Kuni: Wrath of the White Witch is a remaster of the 2011 version released on the PlayStation 3, while Ni no Kuni 2: Revenant Kingdom is a great sequel that followed seven years after.
If you are looking for a wholesome, feel-good JRPG, the Ni no Kuni series is the best way to start. It might feel like a kid's game to some, but you can try other JRPGs on the list if this is not your type of game.
Code Vein
If you are looking for a great challenge, Code Vein is probably the best choice on the list. The game is inspired by the Souls series (Demon Souls, Dark Souls, Bloodbourne, and Elden Ring) since it was also published and developed by Bandai Namco.
Code Vein has a lot of customization options like any of the Souls series games, but what sets it apart is its characters.
The difficulty level is also challenging, but the co-op mode makes it more casual to play with a buddy. It is nice to have the option for this type of game.
While Code Vein does not have the atmosphere that made the Souls series great (constant fear of dying because of the unknown), the game still has its strengths in character development while mirroring Demon Souls' gameplay.
Bravely Default II
Bravely Default II is a traditional turn-based JRPG with a chibi-like art design. The game introduces four main characters, Seth, Gloria, Adelle, and Elvis, each with a great character design.
The game's combat system revolves around BP or Brave Points that dictate the number of actions you use with each character. Balancing BP is a key component in battle strategy.
Each character has both a primary and secondary job class which gives them unique abilities. You can also combine jobs and introduce a whole new line of abilities for your characters.
The game's combat depth and intricate storyline are what define a good JRPG. Bravely Default II is often overlooked because of Square Enix's long list of classic RPGs, but it is definitely one of the studio's best games.
Trials of Mana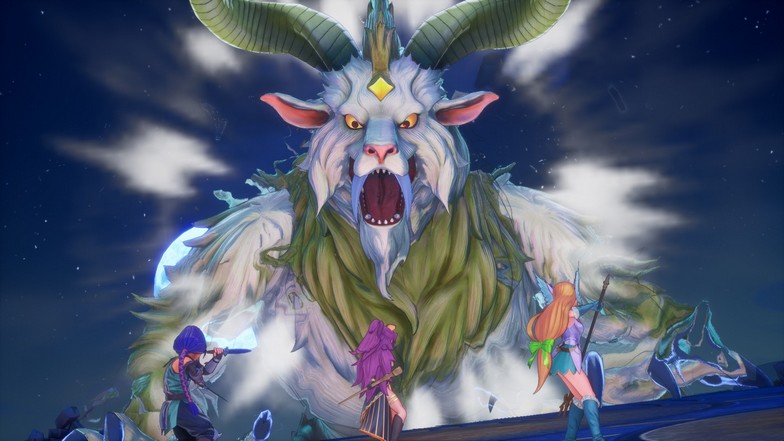 Trials of Mana is another remake on the list from its hit classic RPG in 1995. When you think about it, all the great JRPGs started in the 90s, and these titles are still timeless decades after.
Trial of Mana on Steam has been fully remade into a 3D game while maintaining all the elements such as character design, combat mechanics, and storyline of the original game.
Players can choose their favorite protagonist and two other companions. The story will play out differently depending on which characters you have at the party.
The game is a blast from the past, and even a new player exploring the world of JRPGs will enjoy this timeless classic.
NEPTUNIA X SENRAN KAGURA: NINJA WARS
Neptunia X Senran Kagura: Ninja Wars is a hack 'n slash RPG with up to 10 playable characters. Neptunia's universe and SENRAN KAGURA's universe collied in this action-packed RPG.
Each character has a unique set of skills and abilities called Ninja Art Skills. The combat system combined with a variety of characters, abilities, and combos makes the gameplay addictive and flashy, especially with all the output numbers flashing on your screen.
Valkyria Chronicles Series
Valkyria Chronicles is another long-running turn-based JRPG series where the story is all about realistic war combined with the godlike powers of the Valkyria.
Its combat system is unique because the battles are part of real-time third-person shooters. Their "BLiTZ" tactical battle system has been introduced since the first Valkyria Chronicles title, and each title will use the same system with more improvements to each title.
There are over 100 customizable characters that allow players to create multiple varieties of parties to suit the needs of combat.