The 10 Best Hunting Games on Steam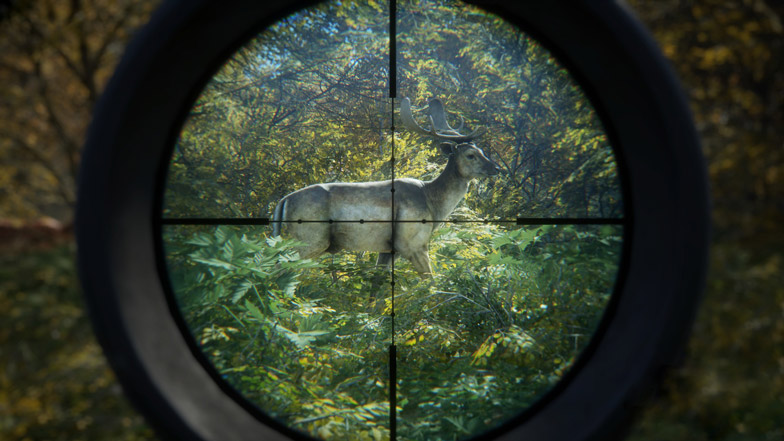 Image credit: Expansive Worlds
Have you ever gone hunting? I haven't due to the lack of opportunities and resources where I live. But thanks to Steam, I've been able to try it – even if virtually.
Hunting has existed since pre-historic times. While it is done more as a hobby or for sport nowadays, hunting was a necessity at some point in history. In fact, hunting and gathering is considered the oldest human method of livelihood or looking for sustenance.
If you want to try your hand at becoming a hunter, we have compiled some of the best hunting games on Steam here.
The gaming world has come a long way since Duck Hunt made rounds in the 1980s. It was one of the first hunting games ever and showed how a well-designed game, even with a simple premise or gameplay, can capture the attention and affection of all types of gamers.
As hunting is a niche genre, there aren't that many options that simulate real-life hunting. However, we've included a good mix below, so be sure to check them all out.
theHunter: Call of the Wild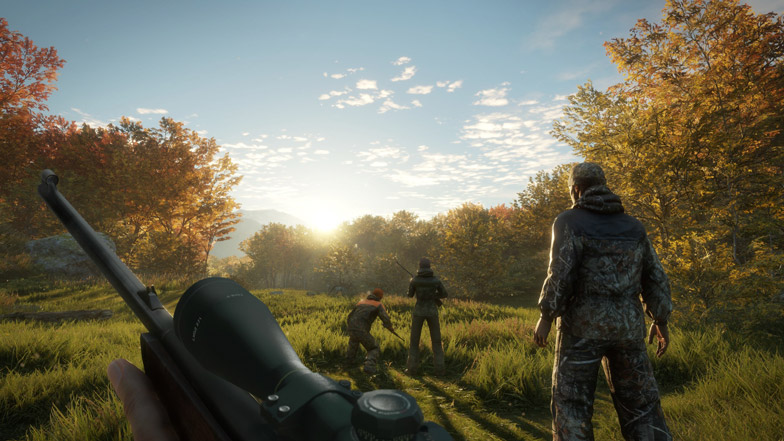 theHunter: Call of the Wild is easily one of Steam's best hunting games. The game's blend of realism and depth is hard to outmatch, especially considering the relative affordability of the base game's price tag. If you want a more expansive experience, you can purchase the DLCs.
The game graphics and physics are wild.
The game's picturesque landscapes make this a truly underrated title. Aside from the breathtaking environment, the game also takes into consideration the noise you make when moving around, wind direction and speed, and animals' keen sense of smell.
To help users experience the thrill of hunting as realistically as possible, they can select from any of the 11 reserves (which are modeled on real-life locations) where to hunt. Personally, I recommend Rancho Del Arroyo. The reserve is based on various places in Mexico and has diverse biomes, including deserts, mountains, and tropical terrains.
Additionally, there are over 80 animals to hunt and a wide selection of weapons and equipment.
A camera is also provided, which you will need for some missions. Playing on Steam will automatically save your in-game photos on your hard drive, which is a neat additional feature.
theHunter Classic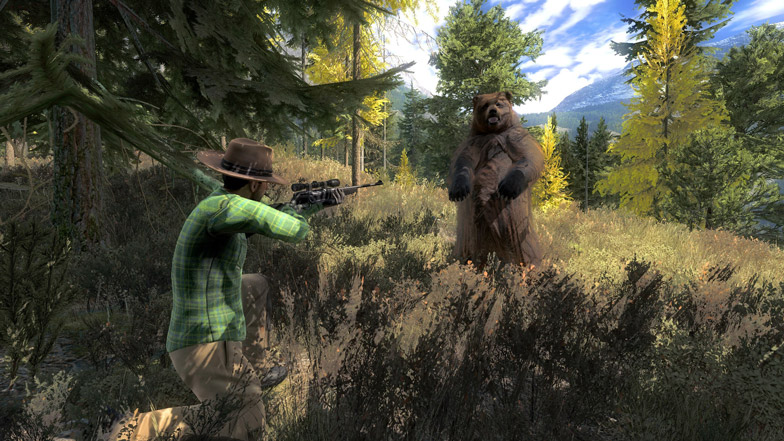 The predecessor to the Call of the Wild, theHunter Classic was first released in 2009. So, while its graphics may understandably be dated, the game still offers a compelling hunting experience.
theHunter Classic takes you to various open-world environments, from the uninhabited Australian outback to the Louisiana swamps. There is a diverse selection of guns and accessories that you can use to tag any of the 45 lifelike species. However, you cannot expect to spot, track, and harvest your preys easily because they display realistic animal behaviors.
If you are tired of playing alone, you can play the multiplayer mode and form a hunting team with up to seven friends or strangers. Better yet? It's free.
Way of the Hunter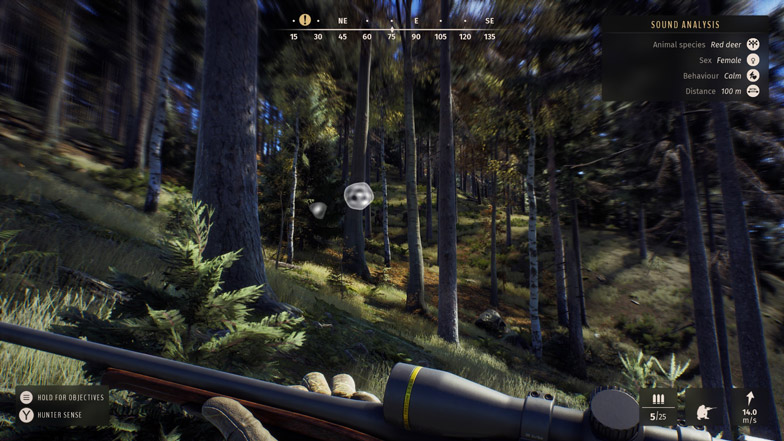 Way of the Hunter is another game that provides an authentic hunting experience that can put your tracking skills to the test. It definitely gives theHunter: Call of the Wild a run for the hunting game of choice for numerous users.
Way of the Hunter has a highly immersive and gorgeous open world environment. The animal animations and behaviors are amazing and realistic. If you come close to the animals in the game, they would run off. So, your best bet to tag the wildlife is to stay low, stalk them, and follow their tracks.
Given that it is one of the most recent games, it is unsurprising to come across some bugs. But the good news is that the game developer, Nine Rocks Games, is receptive to the constructive criticisms thrown its way. For instance, when users complained about the missing FOV (field of view) slider, the dev made sure to immediately address the issue.
Hunting Simulator 2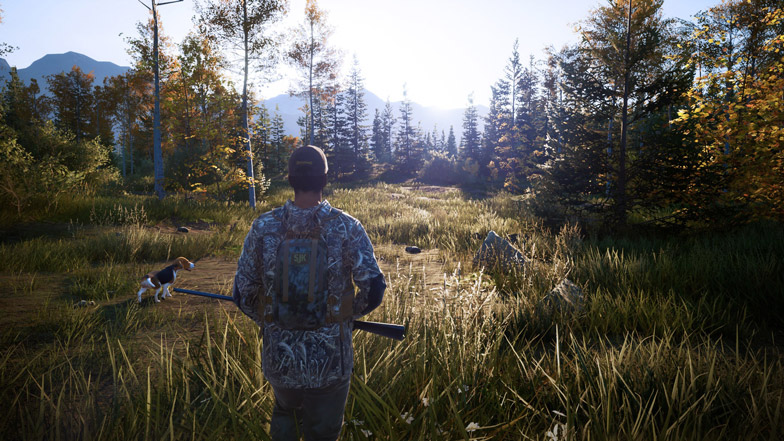 A game that is certainly worth discussing in any list of best hunting games on Steam is Hunting Simulator. However, its successor, Hunting Simulator 2, is a much better option for many reasons. A primary one is that the narrator teaches the user the basic mechanics of the game, which was lacking in the first edition. More extensive instructions are available in the in-game lodge.
Hunting Simulator 2 is packed with many of the features you want in an engaging hunting game. It has an open world of more than six square miles and 33 animal species that have advanced artificial intelligence and realistic behaviors.
To help you take down your target, you can equip yourself with over 160 pieces of weapons, accessories, and clothing items. Making it even more enjoyable is that you will be accompanied by a hunting dog. There are three different breeds to choose from, with each of them offering distinct advantages.
Lastly, the game developer did an amazing job with the sounds. Wearing a headphone while playing makes it feel like you are really outside.
Pro Deer Hunting 2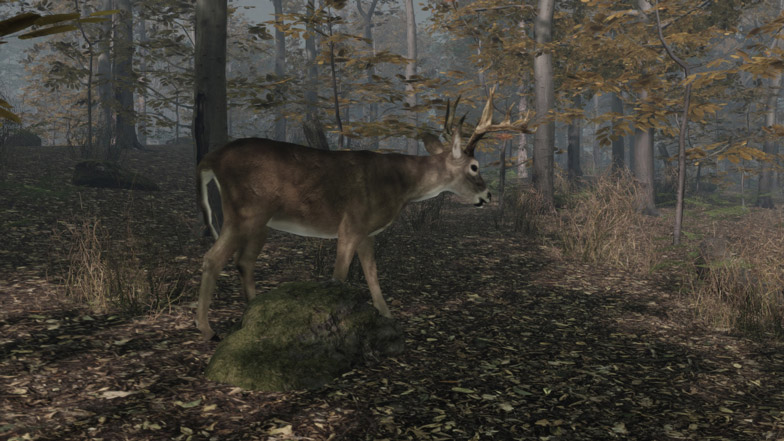 Game company PSR Outdoors has made its name for putting out realistic hunting simulations on the market. Its titles focus on turkey, waterfowl, and deer. In my opinion, Pro Deer Hunting 2 is the most fun among them.
The game takes you to various hunting areas, like a forest, pine plantation, snow field, and prairie. You have two ways to hunt deer. The first is by choosing the pro mode hunt for simulated deer hunting. The other is action mode hunt for those who prefer a casual hunting experience.
What makes Pro Deer Hunting 2 unique from other deer hunting games is the ability to jump and climb trees. Another feature in the game is the grunt tube, an accessory that imitates a deer's call and helps hunters trap their prey.
Hunt: Showdown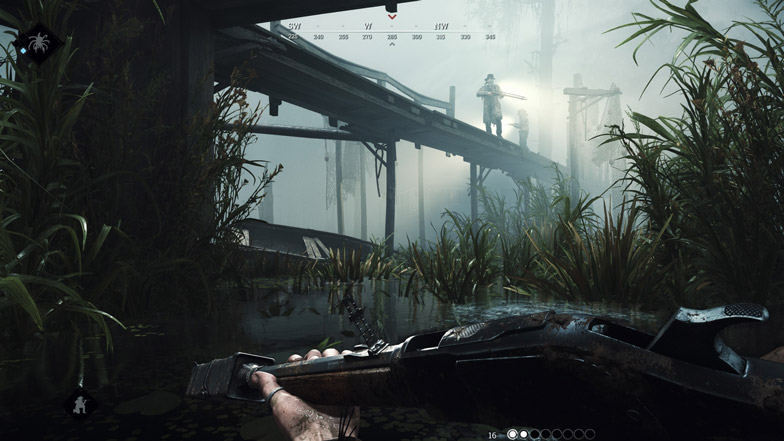 With the scarcity of realistic hunting games on Steam, why don't you try hunting for monsters instead of animals?
Hunt: Showdown, an FPS title with a twist, brings you to the late 19th century to assume the role of a hunter to track and eliminate the monsters that have infested the Louisiana Bayou.
What helps make the game even more thrilling is that you have to compete with other players. Its unique combination of PvP and PvE elements makes for a nerve-wracking gameplay, especially since all of you are looking to collect the bounty for yourselves. The stakes are made higher by the fact that you lose all of your equipment whenever you die.
Going headstrong or hunting straightforwardly will not let you win the loot in most cases. You have to be smart about how you strategize.
Some users resort to a watch-and-wait approach. Amusingly, they would find that many other players are doing the same thing.
Carnivores: Dinosaur Hunter Reborn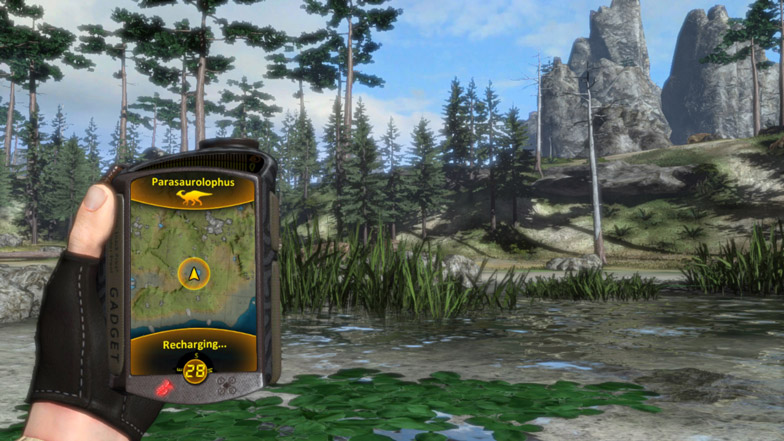 Are you one of those who have wondered how it would be like to prey on some of the most ferocious hunters the world has ever seen? Then Carnivores: Dinosaur Hunter Reborn is the game for you. Be careful, though, when playing because one small misstep can catch you in the upwind of a T-Rex.
Even though the game tasks you with taking down dinosaurs, you are still provided with modern weapons and equipment. Two of the accessories you bring with you are radar and GPS, which will help you track the beasts more quickly.
There is a wide array of dinosaurs that you can hunt. And they have differing temperaments and mannerisms, making the hunting process all the more challenging. Take note that the advanced AI logic governing the virtual dinosaurs causes some of them to flee if they see the player or get enraged and attack when provoked.
In addition, there are plenty of eye-catching locations, including beaches, jungles, forests, marshes, and deserts, to explore.
Bigfoot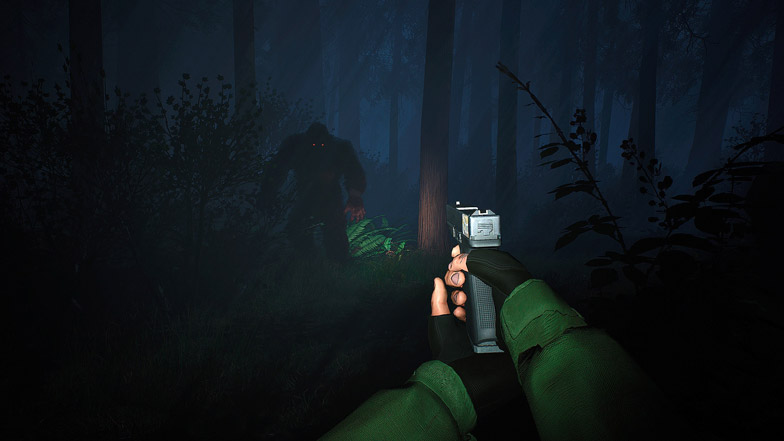 How about hunting the most elusive creature instead? The existence of Bigfoot in real life has been discounted by a majority of mainstream scientists. But Bigfoot, the ape-like creature, is very much alive in the game.
To engage in a fight with the stealthy sasquatch, you have to track him first by arming yourself with modern equipment, such as trail cameras, traps, night-vision goggles, and a drone. You can go at it alone, but I recommend playing with friends so that you will not endure the terror alone, especially when Bigfoot lets out his bloodcurdling roar.
As the game goes along, it feels more and more like you are the one being hunted. Making the experience more challenging is that other predators can harm you or trigger false alarms on your trail cams.
Spoiler alert: Bigfoot can find you wherever you are, so hiding anywhere in the wilderness during the night is useless.
Predator: Hunting Grounds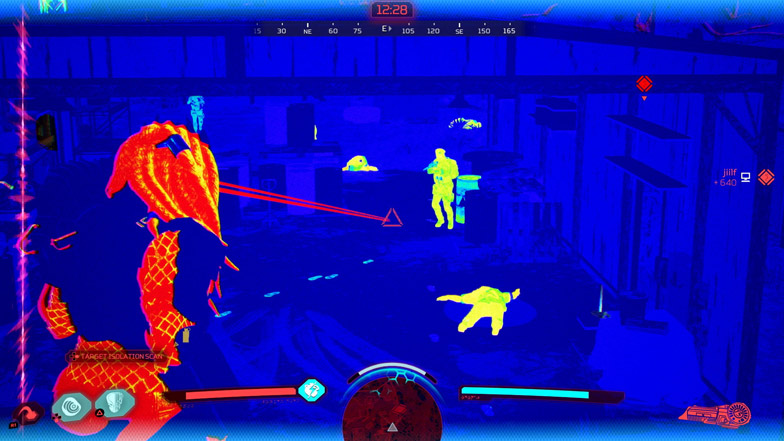 The Predator franchise got a grand launch in 1987 after the Arnold Schwarzenegger starrer made waves at the box office. Its legacy includes more than just the famous "Get to the choppa" line from Schwarzenegger. Kidding aside, the movie spawned several movies and one of the best hunting games on Steam and other platforms.
Predator: Hunting Grounds is a PvP game where you can play as the Predator or a human mercenary. Choose the former and you will take on the role of a superpowered hunter who has to stop the soldiers from finishing their missions in a South American forest.
If you opt to be a mercenary, the gameplay will revolve around you and the Fireteam fighting other humans while making sure you survive against the Predator. I suggest trying both because they are equally fun and challenging.
Monster Hunter: World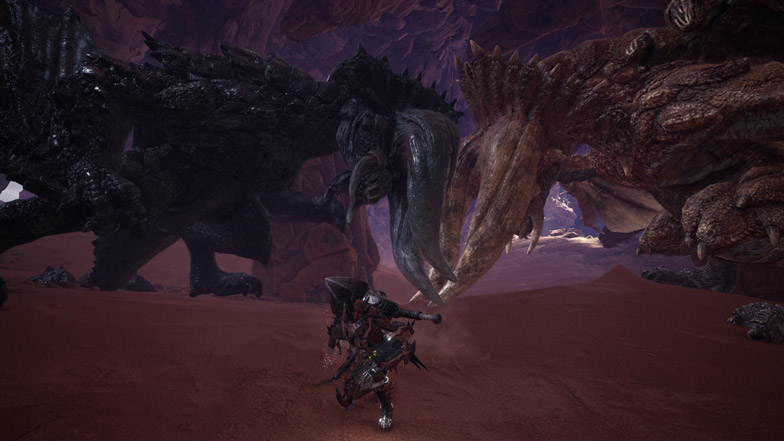 The Monster Hunter game series is one of the best-selling series in the world, having sold more than 84 million units since 2004. On Steam, there are several Monster Hunter titles to choose from. But what I recommend is Monster Hunter: World.
Renowned game developer Capcom did a masterful job with the 2018 installment. Its hunting mechanisms are top notch as you will have around 14 weapons at your disposal, reliable companions who will help you as you track down monsters, and specialized tools.
What makes the Monster Hunter installments some truly legendary adventure titles is the ability to craft weapons, armors, and gears from the carcasses of the beasts you take down. While other games will need you to level up your characters, Monster Hunter requires you to become more skillful in hunting and eliminating monsters and learn how to create the best gears.
Monster Hunter: World is not the latest installment on Steam. However, I believe it is one of the franchise's best releases, and is perfect for those with a craving for the hunt.