The 12 Best Horse Games on Steam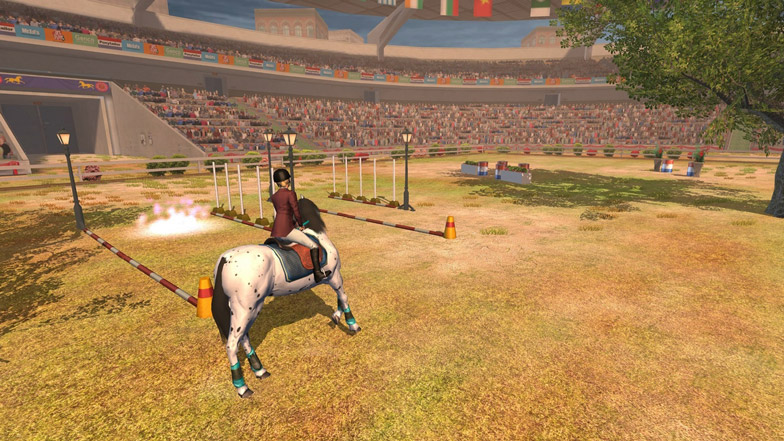 Image credit: Artplant
If you want a change of scenery when playing on Steam, you can't go wrong with trying out a horse game. It may seem out of the box, but there are users who actually enjoy the genre for varying reasons.
Some can live out their dreams of becoming an equestrian. Meanwhile, some enjoy simulating breeding horses, building virtual stables, or racing horses in obstacle courses or a hippodrome.
Whatever the reason behind playing this kind of game may be, there are plenty of interesting titles that users can select from. The games I have covered in this article are those that actually revolve around horses.
So, without further ado, here are the best horse games on Steam.
Riding Club Championships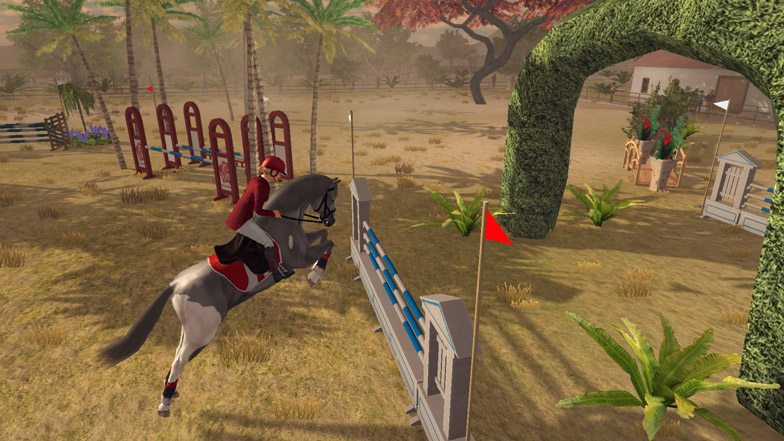 Riding Club Championships is one of the best horse-riding games that incorporate real equestrian disciplines. These include taking care of the horse, joining competitions, and collecting riding equipment. Some of the mini-games you can compete in are racing, show jumping, barrel racing, and pole bending.
Take note that this MMO horse game focuses on online competitions, allowing you to play against your friends or random players and join weekly tournaments. Of course, you can also play alone, if that is what you prefer.
What makes Riding Club Championships a good choice for users is its interactive experience. It provides you with the ability to fully customize the horses (coat color, fur pattern, skills, etc.) A drawback, though, is that you cannot select a specific horse breed to use. You can also design you own courses, if the you find that the game's already huge selection is inadequate.
Rival Stars Horse Racing: Desktop Edition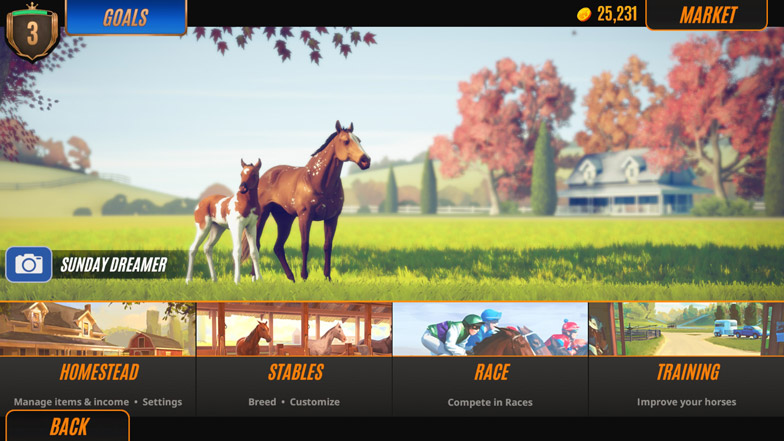 When it was released as a mobile game by publisher PikPok, Rival Stars Horse Racing quickly became popular among users. Thankfully, a desktop edition was released via Steam.
The game allows users to breed and train their own stable of horses, raise a racing champion, and play with or against friends. Its incredible graphics that made use of motion-captured animations and complemented with a responsive announcer commentary make for a perfect gameplay.
The story takes you to a neglected family homestead, tasking you to manage the ranch and turn it into a thriving equestrian center in a way similar to how you would play one of the best building games on Steam.
To raise money, you can work as a jockey, place bets on horse races, manage races, and more. The funds can then be used to invest in and upgrade facilities, increase horse abilities, and hire some staff to help get the business running.
Its horse creator tool has also earned raves among users because there are countless coat and pattern combinations. Moreover, you can even dive into genetics in order to develop the ideal race horse.
My Riding Stables: Life with Horses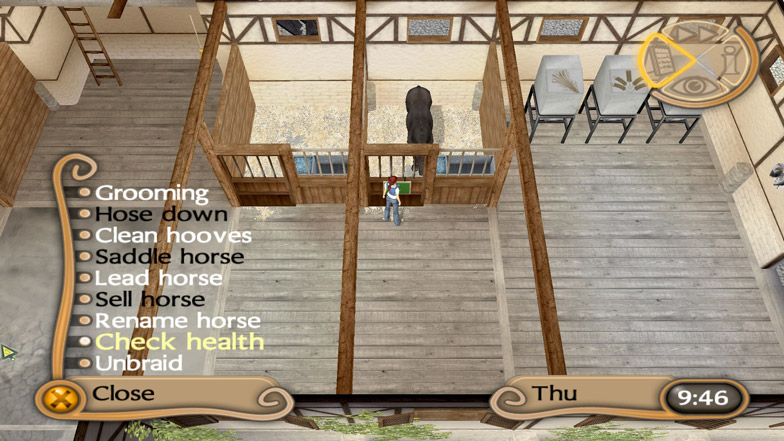 Considered one of the best Steam horse games of all time, My Riding Stables: Life with Horses is a highly well-rounded and realistic game. Some of its features are unique. For example, the game allows users to simulate horse caring beyond just cleaning and feeding, tend to cute little foals, renovate a riding school, and even rent out or sell horses for profit.
The game is ideal for those who love simulator games. While it is a horse-themed game, it is also deemed as a management game because it can take time to go through the story mode. The good thing is that there are various activities you can try so the game does not become too monotonous.
A gripe that some users have about it, though, is that there are only a few breeds to choose from, namely Hanoverian, Friesian, and Andalusian. Adding some more would have made the game deliver better playing experience, especially for those who know a thing or two about horses.
Secret of the Magic Crystals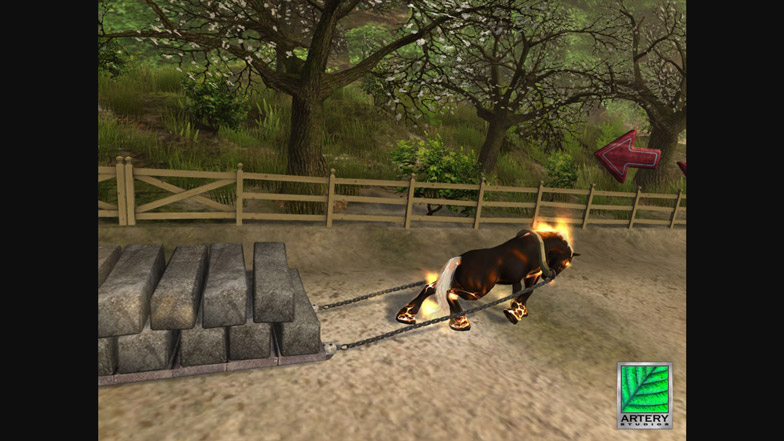 If you are looking for a unique horse game, then try Secret of the Magic Crystals. In it, you manage a horse-breeding farm, albeit in a fantasy setting.
The game is fairly simple. The objective is to acquire five magic crystals by grinding to buy, breed, and train a horse to eventually sell it then performing the tasks over and over again. Some players were able to complete the game in 20 hours.
You will be given five legendary breeds to choose from: Pegasus, unicorn, fire-steed, ice-steed, and demon-steed. To start the game, you will be asked to select a type of horse, which you level up by training in the Corral then sending to the Gate to race.
There are waiting times involved in the game, so some users play like to play it casually while doing other activities, like watching a movie or series. If this type of game is your preference, you can check out some of the other best casual games on Steam.
Horse Club Adventures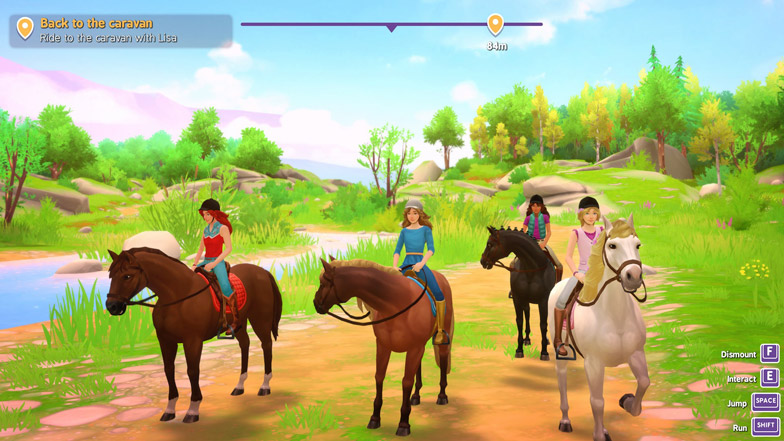 Although Horse Club Adventures was intended for young gamers, adults may also find it interesting, especially those who are looking for a casual horse game that has a wholesome and lovely open-world setting.
The game's plot revolves around four female protagonists who go an adventure in the idyllic Lakeside with their horses. While users can customize their animal companions, the options are still limited for now.
Its gameplay reminds players of the Harvest Moon series in that a calendar structure is used for its progression. There are several quests available each day, which you can opt to accomplish or not. After that, you can explore the open world, which is comprised of beaches, forests, waterfalls, and other aesthetic spots.
Like many of the other best horse games on Steam, Horse Club Adventures has a variety of races, although some of the mechanics are still a bit wonky. After all, the game focuses more on other quests.
Wildlife Park 2 – Horses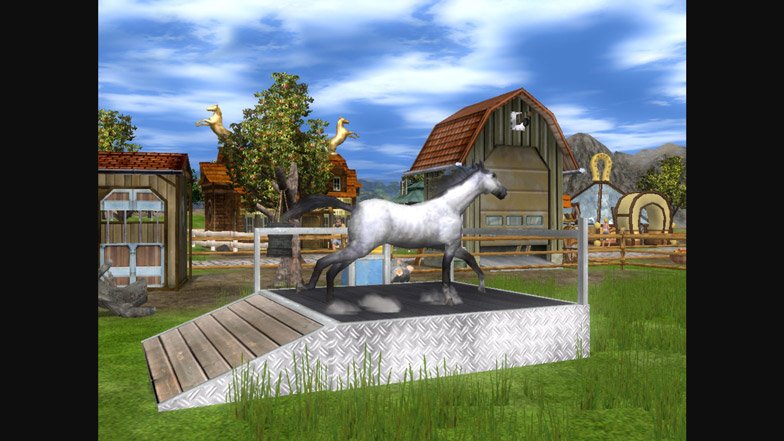 One of the oldest titles on this list, Wildlife Park 2 is a multi-awarded sandbox game with several expansion packs, including Horses.
The expansion pack offers users the opportunity to raise horses virtually, solve quests, and go on adventure on the back of the horses. There are 16 breeds of horses and ponies available. Just a word of caution, children might find it difficult to play the game because of its realistic breeding mechanics.
Numerous users gave the game positive reviews for varying reasons. These include scenarios that are well-researched and quests that are reality-oriented.
Wildlife Park 2 was first released back in 2006 and made its way to the Steam platform eventually. It allows you to become a zoo manager and take care of nearly 50 types of animals. That it received several awards is quite inspiring, considering it is an indie game. You can help aspiring videogame developers by checking out some of the best indie games on Steam.
Equestrian Training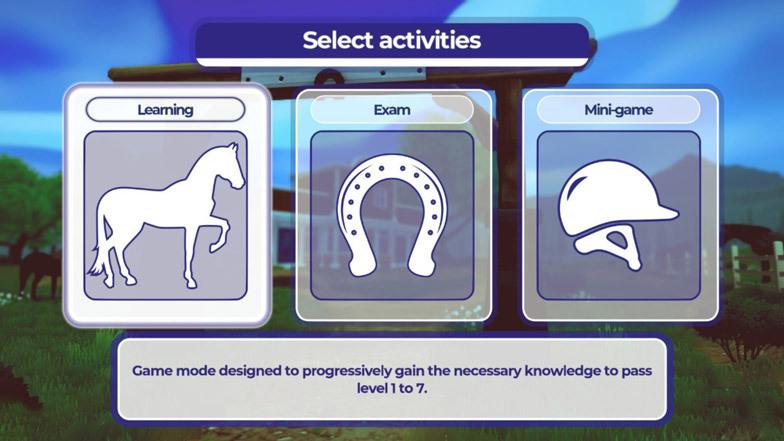 Do you want to try to study like an equestrian? Then the Smart Tale Games-developed Equestrian Training should be on your list of must-try titles.
The game features single-player or multiplayer (up to four players) modes that let users learn more about horses, horse-riding, and caring for the animals. The questions and trivia that number up to 2,500 are written by professionals and based on the official French horse-riding federation (FFE) diplomas, which are also called Galops.
Of course, there are mini-games that are split into three categories, namely endurance race, obstacle jumping, and grooming. These contests will test how well you have learned or mastered the concepts surrounding being an equestrian.
Jockey Rush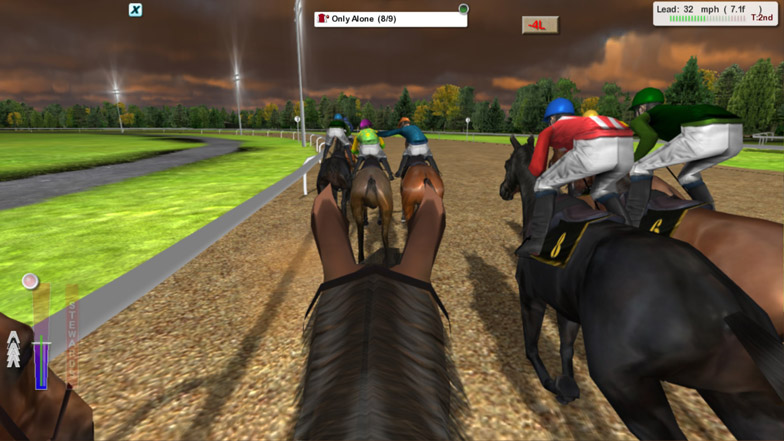 If you want a game that focuses on letting you experience solely being a jockey, then you should try playing Jockey Rush. It works like some of the best racing games on Steam.
There is no need to breed or train horses. You will just have to select which one you think is the best depending on their stats, running style, pace, and stamina. The races are pretty basic and can be played using a first-person view.
Aside from participating in race courses, you can also enter the battle mode where jockeys are allowed to kick and punch each other.
Starters Orders 7 Horse Racing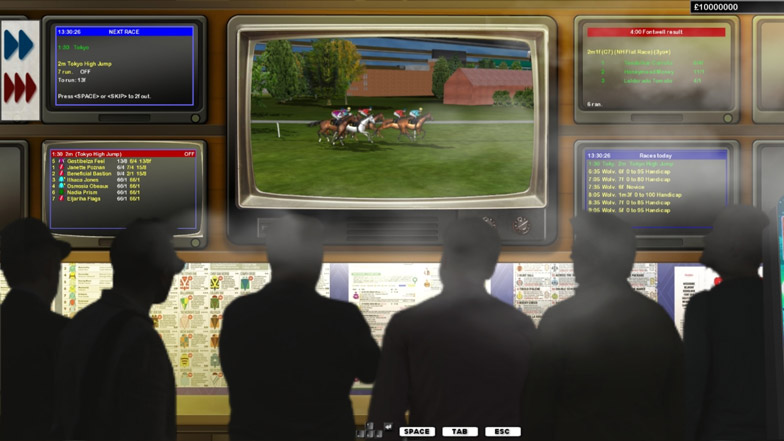 The game developer Strategic Designs Ltd., has become known for making accurate and in-depth horse racing strategy games. Its Starters Orders Horse Racing series is well-received by countless gamers around the world.
The latest installment, Starter Orders 7, was released on the platform in 2019, and has since been included in a lot of discussions on the best horse games on Steam. It builds on the success of previous iterations. But new features include exhaustive breeding mechanics, permanent horse records with historical stats, realistic race and event commentaries, Newspaper-style race and form cards, more than 100 racecourses, and an old-school style but realistic betting shop.
Starter Orders 7's gameplay involves training horses, building stables, taking the role of a jockey, and participating in races. It helps if you have some prior knowledge about the sport. And because there are few tutorials in-game, you might have to be resourceful in reading up on the sport if you want to do well.
An added bonus is that the game supports Oculus Rift, making it popular among VR enthusiasts.
DreamWorks Spirit: Lucky's Big Adventure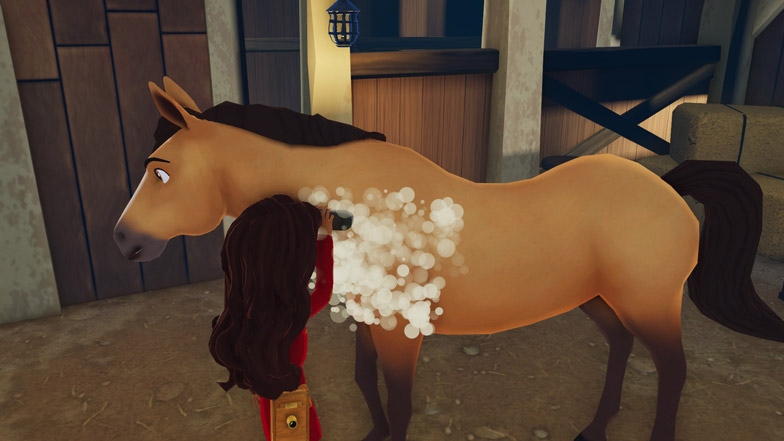 Similar to many of the best open world Steam games, DreamWorks Spirit: Lucky's Big Adventure features an incredibly massive wide-open frontier that has numerous quests. Also, there is a lot of wildlife to explore.
The single-player game puts you in the shoes of Lucky, who along with her faithful horse companion, Spirit. Together, they ride through Miradero to complete jobs and missions, participate in horse races, discover items to collect, check out hidden paths, and interact with a wide variety of game NPCs (non-player characters.)
The game is well-developed. It has colorful visuals, terrific framerates, an inspiring use of CGI, and a pleasing Country and Western soundtrack.
A downside to the game, though, is its lack of an in-depth or challenging plot. But that is probably because the game was designed for a younger audience. Even so, there are reasons for adults to enjoy the game. Additionally, you would need a controller as the game unfortunately does not support keyboard and mouse.
Qvadriga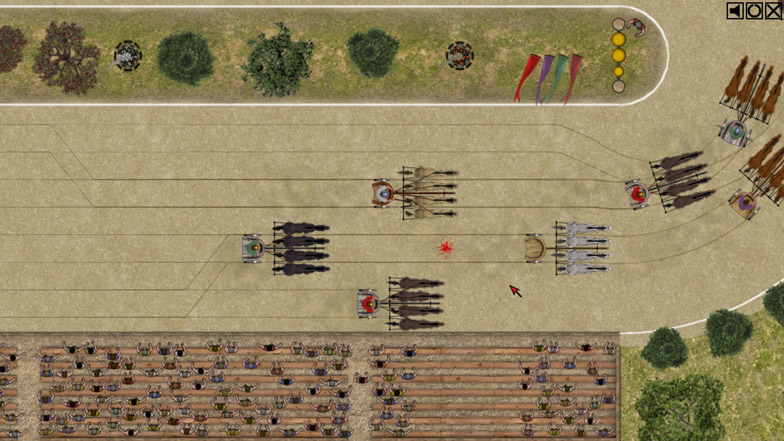 Have you ever dreamt of managing a chariot racing team? Then Qvadriga may be the game for you.
The game allows users to take control of chariots who participate in dangerous races in ancient Roman circuses. Players are tasked to train charioteers, supply chariots with the right equipment and horses, and select their preferred upgrade combinations that will give their team the best chances of winning.
But similar to how chariot races were conducted in the days of yore, "accidents" happen during the event. For this reason, the drivers have to be equipped with various actions that will protect them from enemy attacks and allow them to strike back. Be careful when you play, though, because the game's AI system is expertly programmed.
Qvadriga's circuses are somewhat historically accurate. The racetracks are modeled from real-life structures, such as the classic Greek oval hippodrome.
Bibi & Tina – Adventures with Horses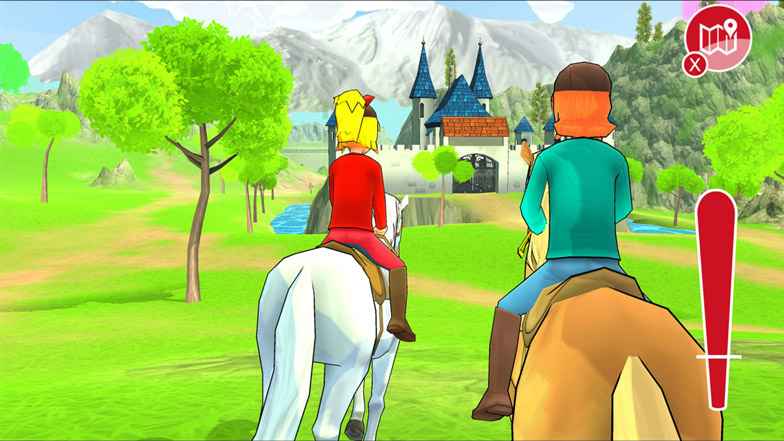 Another colorful adventure game rounds up our list of the best horse games on Steam. Bibi & Tina – Adventure with Horses takes users to Martinshof to participate in race competitions, complete missions, and train for the big derby, a race in through the corn labyrinth that is the game's main highlight.
When you are not training, you can free roam the vast open world, enjoy playing mini-games, or even go hunting for hidden treasures. The game also has a horse care feature, wherein you will have to provide your animal companion with sustenance, clean its hooves, and maintain its coats through a brushing mini-game.
Some users do not like the game's visual elements, as they feel outdated considering the game's price tag. It also does not help that you cannot see your character's face most of the time.
But a reason it is a great game is its solid mechanics. The horses handle well enough, especially during races. Racing is quite straightforward. You will only need to mash the button without going past the meter and the timing for jumps is just touch and go.