The Best Pistol in Modern Warfare 2 (MW2 Pistol Tier List)
When it comes to playing Call of Duty: Modern Warfare 2, ensuring you have the right loadout setup is absolutely essential.
Given the fast-paced nature of the game and the rapid time to kill, you need to ensure you have weapons in your arsenal that gives you a fighting chance.
Often, in close encounters, you need a weapon that kills your opponent in one or two shots, which is why pistols have already become so popular in this game.
But what is the best pistol in Call of Duty: Modern Warfare 2? This article will review each pistol you have access to help you choose the right one for your loadout and win those all-important close gunfights.
The Best Pistol in MW2
When choosing the best pistol in MW2, this choice is much more complicated than other guns in the game. As almost all of the pistols are extremely powerful in Call of Duty: Modern Warfare 2, some complement other weapons better and have therefore ranked higher on this list.
Basilisk
When it comes to choosing the best pistol in Call of Duty: Modern Warfare 2, you can't look past the Basilisk pistol. This revolver inflicts a serious amount of damage and sets itself apart from the others on this list, as it can kill an enemy with a single shot to the body if you are close enough.
That ability makes the Basilisk an excellent option as a close-range secondary for anyone that prefers to run a light machine gun, sniper, or assault rifle as their primary.
To get the most out of your Basilisk, ensure you use the Bryson HTA Trigger Action attachment, which will greatly reduce the standard trigger delay this pistol possesses.
Honourable Mentions
While the Basilisk is undoubtedly the best pistol in Call of Duty: Modern Warfare 2, there are a few other options you might want to run as your secondary weapon. A pistol is a fantastic option in MW2 due to the quick time to kill, and you could easily run one of these options if required.
P890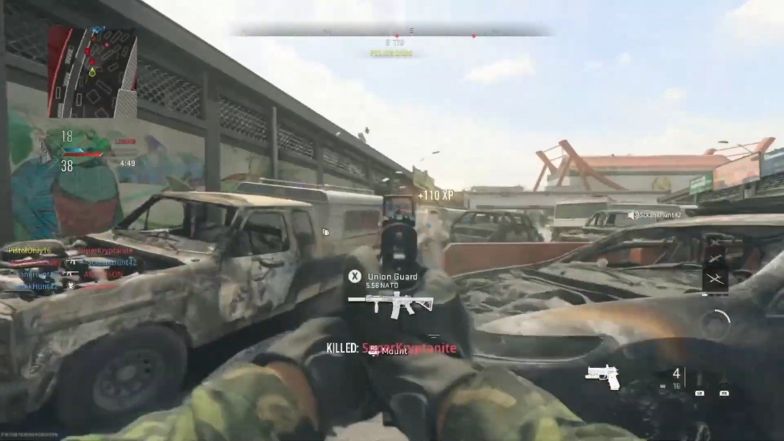 One pistol you may want to consider as your secondary is the P890 pistol. The P890 is a more traditional sidearm, which is based on the P220. One of the reasons this pistol could be a great addition to your loadout is that it packs plenty of damage close-up, and it is incredibly reliable in close-range gunfights.
The P890 can kill enemies with two hits to the body at the right range and has an excellent fire rate.
X13 Auto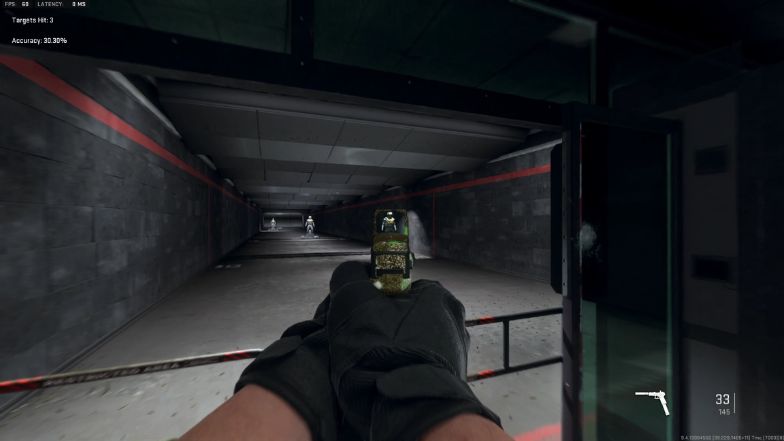 Another pistol you should give serious consideration to is the X13 Auto. As the name suggests, the X13 is an automatic handgun, making it the easiest to use. While the X13 Auto does not inflight much damage, there are a couple of attachments that can significantly improve this weapon.
You can add the Akimbo Grip for significantly better recoil, and the 50-Round Drum magazine means you will never be short on ammunition.
The smaller the map, the better for the X13 Auto, and this weapon's rating sways significantly depending on which map you are playing on.
.50 GS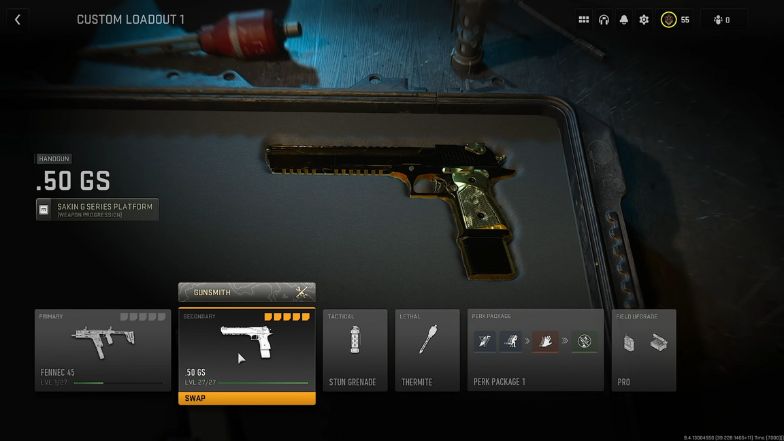 The final pistol you might want to consider running in Modern Warfare 2 is the .50 GS, which is the game's equivalent to the highly popular Desert Eagle.
The .50 GS fires the same type of bullets as the Basilisk, but you can only get one-shot kills if you hit your enemy in the head, which is why it ranks lower than the Basilisk.
However, it does have a high fire rate and often gets you a two-hit kill. Plus, who can resist that iconic Desert Eagle firing noise?
Ones to Avoid
When it comes to which pistols you should avoid, it is worth noting that there is only one weapon that makes this category, and it is definitely not the worse gun in the game. However, compared to the other options on offer, this pistol is probably the weakest and, therefore, the one you should avoid.
X12
While the X12 is certainly not a terrible pistol by any means, it does quickly become redundant as you start to rank your officer up. When you first start playing Call of Duty: Modern Warfare 2, the X12 can be an excellent addition to your loadout.
However, once you reach Level 10, you unlock the X13 Auto, a much stronger pistol. If you prefer a semi-automatic pistol, then the X12 is a weaker version of the P890.
As you can see, once you start unlocking other pistols, the X12 quickly becomes irrelevant.
Pistol Overall Tier List
Now, you have all the information you need when selecting which pistol you want to use as your secondary weapon in your custom loadout. Here is a quick breakdown of each pistol we discussed in this article, split into a tier list for you to bear in mind when choosing your favourite.
| Pistol | Ranking | Description |
| --- | --- | --- |
| Basilisk | S | This revolver inflicts a serious amount of damage and sets itself apart from the others on this list as it can kill an enemy with a single shot to the body if you are close enough. |
| P890 | A | The P890 can kill enemies with two hits to the body at the right range and has an excellent fire rate. |
| X13 Auto | A | The smaller the map, the better for the X13 Auto, and this weapon's rating sways significantly depending on which map you are playing on. |
| 50 GS | B | The .50 GS fires the same type of bullets as the Basilisk, but you can only get one-shot kills if you hit your enemy in the head, which is why it ranks lower than the Basilisk. |
| X12 | C | While the X12 is certainly not a terrible pistol by any means, it does quickly become redundant as you start to rank your officer up. |