When playing Call of Duty: Modern Warfare 2 multiplayer, having the right weapon with the best possible loadout is absolutely essential.
With such a fast time to kill and spawn systems that often mean you are thrown straight back into the action, you need to be confident that you have the right weapon in your hand to give you a fair chance of winning battles.
For many years, snipers have been one of the most popular weapons in Call of Duty. Although in recent years, they have not been as powerful, in MW2, they are back with a bang, and many players are running sniper loadouts in multiplayer.
There are very few more satisfying feelings than one-shot killing your opponent from a distance, sometimes without them even knowing you have them in your sights.
This article will identify the best sniper in Call of Duty: Modern Warfare 2 to give you the best chance of winning long-range gunfights and having a significant impact on your team.
The Best Sniper in MW2
Similar to marksman rifles, sniper rifles in MW2 are some of the strongest weapons in the game, and the right choice can be deadly at range.
If you utilise a loadout that provides plenty of movement speed, ADS speed, and handling, snipers can be an effective option in standard 6v6 game types, but where they really shine is within large game types such as Invasion or Ground War.
Within these game types, a good sniper can be the difference between winning or losing ground, turning over an objective, and winning or losing a match.
Let's take a look at the best sniper in MW2 for you to use in these game types.
SP-X 50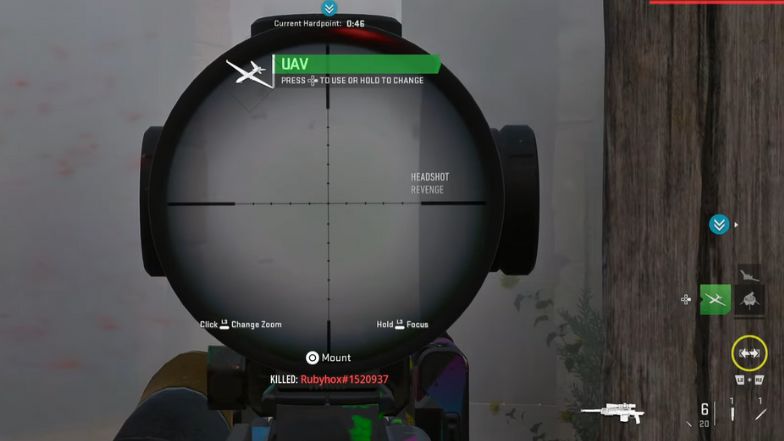 When it comes to picking the best possible sniper in Call of Duty: Modern Warfare 2, highly skilled, experienced snipers should select the SP-X 50. This certainly isn't the easiest sniper to get to grips with, and there are definitely other snipers on this list that are easier for beginners to use, but it has fantastic handling characteristics, which makes it our number one.
If you back yourself as an experienced sniper in the previous Call of Duty or first-person shooter games, then you will get a lot of joy out of using the SP-X 50.
It is worth noting that there is quite a big bullet drop at extreme range, but this issue only occurs at a significant range and can be rectified with the right SP-X 50 loadout.
Honourable Mention
As mentioned already, there are several snipers that are worth trying out in Call of Duty: Modern Warfare 2. In this title, players have been given a variety of choices when it comes to sniper classes, and each one has its own benefits based on what type of player you are and what your experience with sniping is.
Some snipers are harder to use, but once you get comfortable with them have many upsides, whereas others are easier to use but less effective in general.
LA-B 330
The LA-B 330 is another sniper that certainly deserves to be tested out in Call of Duty: Modern Warfare 2. Essentially, this sniper rifle is very similar to the SP-X 50 and operates in a very similar manner.
As a result, it has many of the same upsides as the SP-X 50, but it isn't quite as effective. For starters, the handling on the LA-B 330 is not quite as quick as the SP-X 50, which isn't ideal. Secondly, it is not actually that much easier to use than the SP-X 50 either.
The LA-B 330 certainly is a strong sniper rifle, but given how close it is to the SP-X 50, without being better in many key areas, it is the second-best weapon on this list.
MCPR-300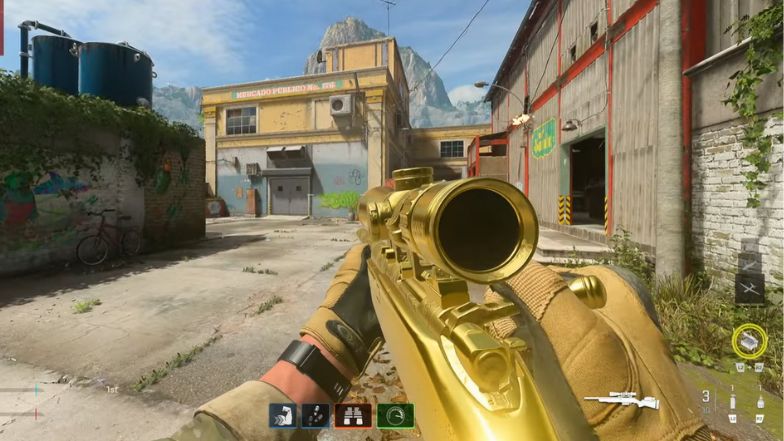 As we have touched on, both the LA-B 330 and the SP-X 50 are tricky sniper rifles to use if you are just starting out and have less experience.
For players that are not as confident in their sniping skills, the MCPR-300 is a fantastic option. While it certainly doesn't have the same potential or upsides as the SP-X 50, it is significantly easier to use, even at long range.
When you equip your loadout with this weapon, you will notice how easy it is to aim down your sight, lock in on your enemy, and pull the trigger.
The handling on the MCPR-300 is quite slow, but many beginner snipers won't mind that and will enjoy how consistently this sniper offers one-shot kills.
Ones to Avoid
Finally, we come to snipers you should avoid using in Call of Duty: Modern Warfare 2. In truth, all of the snipers are perfectly usable in MW2, but out of the four you can choose from, this sniper is probably the weakest.
That said, it is probably still worth a try, as you might find it suits your gameplay more than the three other options on this list.
The great thing about snipers in Call of Duty: Modern Warfare 2 is that every option is feasible, unlike other CoD games where some snipers were completely unusable.
Signal 50
The final sniper in Call of Duty: Modern Warfare 2 is the Signal 50. The Signal 50 is an anti-material semi-automatic rifle, similar to the GM6 Lynx from previous titles.
As this rifle is semi-automatic, that does mean the Signal 50 has an excellent fire rate, which is the fastest out of all the snipers in MW2.
Unfortunately, the recoil on the Signal 50 makes it very difficult to capitalise on the increased fire rate and hit your enemies with multiple bullets.
Sure, there are some attachments that you can add that will improve this, but those attachments also have downsides, which make the Signal 50 a difficult sniper to use effectively.
The Signal 50 is not a bad sniper rifle by any means, but with the high recoil and low damage, it is the weakest option in the game.
Sniper Overall Tier List
Now you have a comprehensive guide to which sniper rifles you should be using in Call of Duty: Modern Warfare 2. This guide should have highlighted to you why the SP-X 50 is the standout sniper in this title, and once you get up to speed with using it in games, you will quickly reap the rewards.
As mentioned, it is also worth trying out the other snipers on this list, just in case one of them feels more comfortable with your play style.
| Weapon | Tier | Description |
| --- | --- | --- |
| SP-X 50 | S | This certainly isn't the easiest sniper to get to grips with, and there are definitely other snipers on this list that are easier for beginners to use, but it has fantastic handling characteristics, which makes it our number one. |
| LA-B 330 | A | The LA-B 330 certainly is a strong sniper rifle, but given how close it is to the SP-X 50, without being better in any key areas, it is the second-best weapon on this list. |
| MCPR-300 | A | The handling on the MCPR-300 is quite slow, but many beginner snipers won't mind that, and will enjoy how consistently this sniper offers one-shot kills. |
| Signal 50 | B | Unfortunately, the recoil on the Signal 50 makes it very difficult to capitalise on the increased fire rate and hit your enemies with multiple bullets. |