With the right shotgun in your hands, you have the power to dominate your enemies in close and personal gunfights on Call of Duty: Modern Warfare 2.
However, with only four shotguns to choose from in MW2, which one is the best to choose for your next multiplayer game?
This article will show you the best shotgun in Call of Duty: Modern Warfare 2 so that you can take the fight to your opponents.
In recent games, the multiplayer aspect of Call of Duty has tended to be dominated by Snipers, SMGs, and Assault rifles. However, the Shotguns have gotten an impressive buff in Modern Warfare 2, and many players are starting to adopt them for certain game types.
The Best Shotgun in MW2
When it comes to running a shotgun in Call of Duty: Modern Warfare 2, you want to ensure it has plenty of damage, fast reload speed, and excellent mobility to get around the map. These attributes are what make a shotgun great, and if you are stuck with a heavy, slow weapon, or one that takes ages to reload between shots, you will find yourself losing more gunfights than you win.
In MW2, with such a fast time to kill, it is essential that you can finish off your opponents quickly at close range and then get to your next position before the enemy can retaliate.
Bryson 890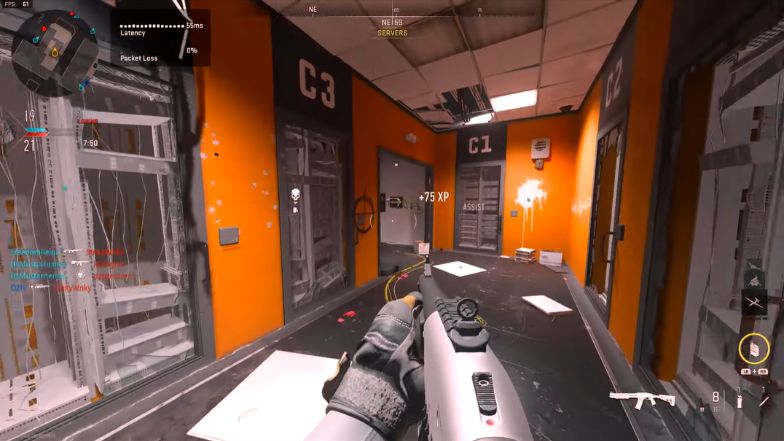 The best shotgun in Call of Duty: Modern Warfare 2 has to be the Bryson 890. With a fantastic magazine, excellent damage, quick reloading time, and accuracy, this weapon is perfectly built to match the MW2 meta of playing quickly and moving at speed.
The Bryson 890 outdoes the other shotguns on this list as it offers the best overall statistics for range, damage, fire rate, and reload speed, which allows you to use this weapon in several different scenarios and on various maps.
In simple terms, it is the upgraded version of the Bryson 800 shotgun, as it offers much faster reload speeds due to the detachable magazine.
Honourable Mentions
Aside from the Bryson 890, there are also a couple of other shotguns in MW2 that you might want to consider using. While the Bryson 890 is certainly the best shotgun in the game, there are a couple of other options that are also very strong and deserve your consideration.
Expedite 12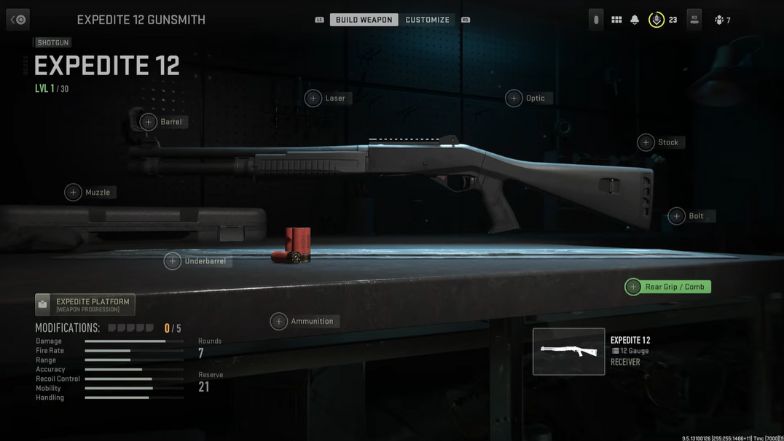 Another shotgun you might want to consider running in MW2 is the Expedite 12. Similar to the Model 860 in Modern Warfare 2019, the Expedite 12 has fantastic handling and a rapid-fire rate, making it a brilliant option for sprinting around the map.
With the right attachments, you can two-tap enemies for the kill and help improve this weapons range, which is very poor without the right attachments.
Bryson 800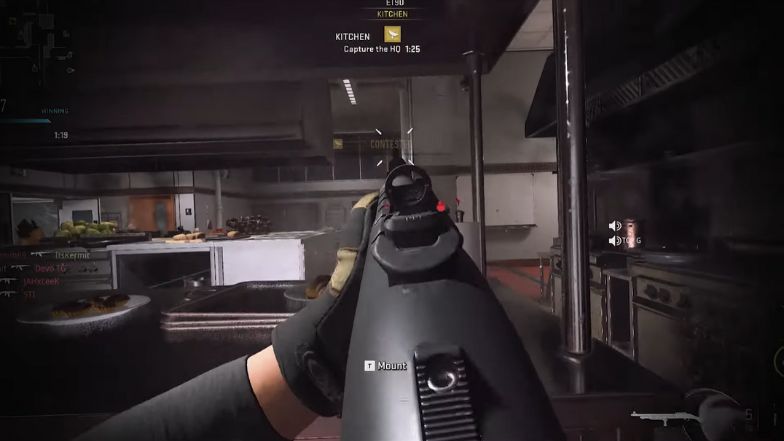 The Bryson 800 is a solid choice for any player in Modern Warfare 2, as it is extremely reliable and offers plenty of accuracy and range for a shotgun. It also has the second-highest amount of damage per shot and has a generous 9-round magazine.
All that makes this shotgun excellent for engaging in numerous gunfights at close range, helping clear out hardpoints of attack bomb sites.
The Bryson 800 also has plenty of customization options for you to pick from to turn it into a force to be reckoned with at close range or even a shotgun you can use from further away.
The only reason this weapon does not rank higher is that the fire rate is the weakest out of all of the shotguns in MW2. If you miss your first shot, you could be in trouble.
Ones to Avoid
Finally, we move on to the shotguns that you should avoid. With how strong the shotguns are in MW2 and how fast the game is played, there are no terrible shotguns, but there are certainly some you should try to use instead of others.
Let's look at the shotgun you should avoid using in MW2 and instead opt for one of the other weapon options on offer.
Lockwood 300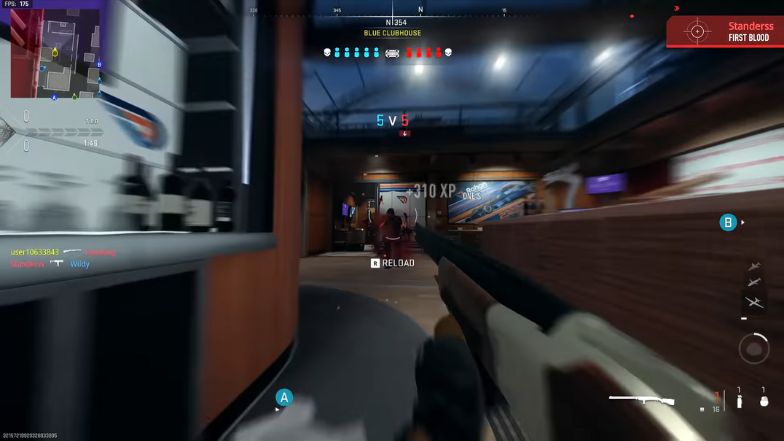 The final shotgun on this list, and the only one we would recommend not using in MW2, is the Lockwood 300. Essentially, the Lockwood 300 is MW2's version of the 725 shotgun in Modern Warfare 2019. That gun was extremely popular and highly rated, which is why it is so disappointing that the same cannot be said about the Lockwood 300.
Sure, this weapon offers plenty of range and more than powerful enough damage for a Shotgun, but the lack of ammunition makes it much worse than the other shotguns you can pick from.
Players with excellent patience and accuracy might find this weapon viable, but with only two shells per reload, it is impossible to rank this shotgun any higher, especially with how crowded and fast-paced maps in MW2 can get.
Shotgun Overall Tier List
Now you have all the information you need to select the right shotgun for your style of play. With the right attachments, almost all of the shotguns in Call of Duty: Modern Warfare 2 can be fantastic weapons to add to your loadout and offer plenty of power and mobility in close-range gunfights.
If you are a fan of run-and-gun gameplay, you will definitely want to give one of these shotguns a try sooner or later.
| Weapon | Tier | Description |
| --- | --- | --- |
| Bryson 890 | S | With a fantastic magazine, excellent damage, quick reloading time, and accuracy, this weapon is perfectly built to match the MW2 meta of playing quickly and moving at speed. |
| Expedite 12 | A | Similar to the Model 860 in Modern Warfare 2019, the Expedite 12 has fantastic handling and a rapid fire rate, making it a brilliant option for sprinting around the map. |
| Bryson 800 | A | The Bryson 800 is a solid choice for any player in Modern Warfare 2, as it is extremely reliable, and offers plenty of accuracy and range for a shotgun. It also has the second highest amount of damage per shot, and has a generous 9-round magazine. |
| Lockwood 300 | C | This weapon offers plenty of range and more than powerful enough damage for a Shotgun, but the lack of ammunition makes it much worse than the other shotguns you can pick from. |