The Kastov-74u has quickly risen to become one of the most popular guns in the game and one that professional players have deemed too strong.
The Kastov-74u is so powerful that it got removed from professional play, as pro players found it was too strong to use competitively.
But that doesn't stop you from using it in multiplayer matches to dominate the opposition and reach the top of the leaderboard.
Equipped with elite-level mobility and damage, the Kastov-74u offers you a top-tier MW2 assault rifle that many weapons cannot compare to, and the perfect tool for ranking up quickly.
This article will discuss the best Kastov-74u loadout in Call of Duty: Modern Warfare 2.
The Best Kastov-74u Loadout in MW2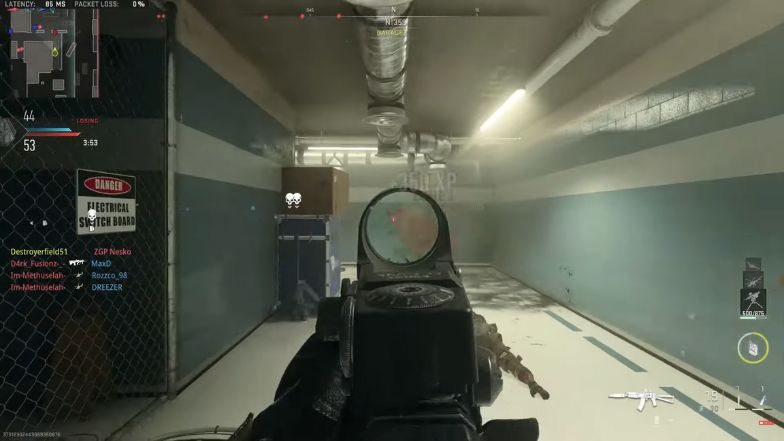 Barrel: BR209 Barrel
Magazine: 45-Round Mag
Muzzle: Echo line GS-X
Rear Grip: Demo-X2 Grip
Stock: FT Tac-Elite Stock
The reason the Kastov-74u is such an effective weapon in the current game meta is due to how mobile and powerful it can be. With that in mind, we have created a loadout that helps improve these benefits even further, making the Kastov-74u one of the most formidable weapons you can use.
Barrel: BR209 Barrel
The Kastov-74U bares a striking resemblance to the AK74U from Call of Duty Modern Warfare 2019 and therefore requires similar attachments to turn it into a high-performing weapon.
The first attachment we have included is the BR209 Barrel, which will greatly improve ADS and movement speed.
This is a great attachment that allows you to run and gun around the map and quickly lock in and fire at any enemies that cross your path.
Magazine: 45-Round Mag
Secondly, we have included the 45-Round Mag to help you get more shots off before having to reload. When using this weapon, you will find yourself engaging in plenty of gunfights, often one after the other.
The last thing you want to do is stop or hide to try and reload, and this magazine allows you to put more shots into your opponents before having to reload.
Muzzle: Echo line GS-X
Next up, we have added the Echo line GS-X muzzle, which provides you with improved accuracy while firing, an essential addition to ensure you land plenty of shots and beat your opponents in close gunfights.
Another added bonus is that it also suppresses the sound your weapon makes to ensure you fly under the opponent's radar.
Rear Grip: Demo-X2 Grip
To ensure that recoil is lowered even further, the Demo-X2 Grip is a great option for the Kastov-74u. With less recoil, you can be more confident taking on gunfights from range, in the knowledge that recoil will not prevent you from winning the battle.
Stock: FT Tac-Elite Stock
Finally, we have included the FT Tac-Elite Stock. This stock further reduces the Kastov-74u's recoil, which is essential for making this weapon more effective at mid-range.
This stock option does reduce the ADS speed slightly. That is okay, though, as the BR209 Barrel makes a huge improvement in ADS, which means this side effect is eradicated.
Alternative Kastov-74u Build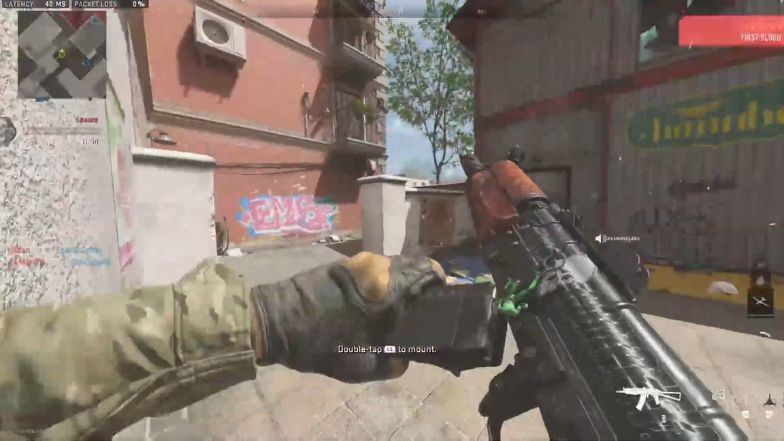 Stock: Markeev R7 Stock
Rear Grip: Demo-X2 Grip
Barrel: BR209 Barrel
Muzzle: XTEN Havoc 90
Underbarrel: Merc Foregrip
If you want to try an alternative Kastov-74u, you might want to give this loadout a go. This loadout also focuses on movement speed and ADS while increasing bullet velocity. This loadout is excellent for close encounters and could give your team the edge in objective-based games like Hardpoint.