14 Best Anime Games for Xbox Series X / S
Image credit: CyberConnect2 / Microsoft Store
Anime has managed to penetrate a large part of Western culture. Ever since the 1990s, we have seen a rising interest in animes and mangas in both the US and Europe. That said, there is still only a niche audience for most animes, with only a few of them garnering mainstream attention.
All of this has led to one problem for Xbox users: The lack of anime games. While Nintendo and the PlayStation consoles have a lot of anime games due to their Japanese origins, Xbox is a console that has almost always been behind its competitors when it comes to Asian releases.
Luckily, there are still quite a few games about anime that you can enjoy on the Xbox. One large reason for this is the backward compatibility features that you get with the console, allowing you to play a lot of older games along with the newest releases.
Here, we have sifted through all of the anime games that can currently be played on the Xbox. In the end, we have come up with a list of the 14 best anime games for Xbox Series X / S.
NARUTO SHIPPUDEN™: Ultimate Ninja® STORM 4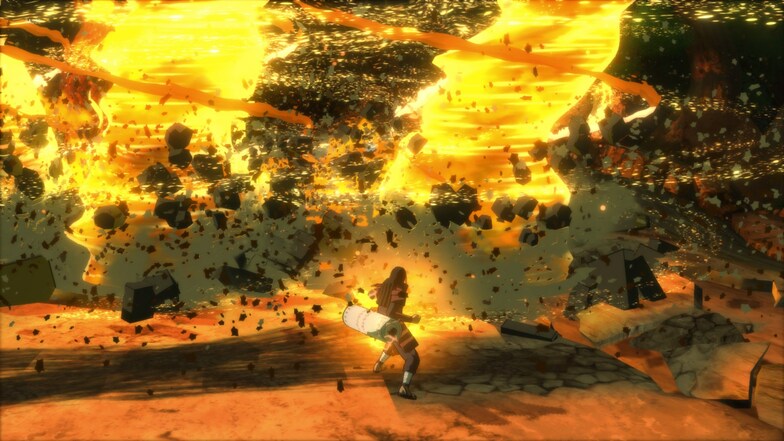 We begin with a game about an anime that even those not involved in the anime culture have probably heard about at some point. Naruto's popularity has meant that there have been a lot of Naruto games released on Xbox over the years. From all of those, we have found Ultimate Ninja STORM 4 to be the best one.
Like most games about anime, this game is about fighting as well. You get to pick one of the characters and fight another character from the franchise. You can play the game in single-player mode where you get to recreate some of the greatest fights that have taken place in the series. You can also for multiplayer where you can compete against friends or strangers online.
The developers completely changed the combat system for Ultimate Ninja STORM 4, and we found the new combat mechanics to be much more immersive and balanced than the previous entries.
NieR: Automata
NieR: Automata is one of the most regular games on our lists. It has been mentioned many times, most notably in the list of the best JRPGs for Xbox.
Since most of the Western audience was not aware of the NieR franchise before the release of Automata, they really don't have an idea of just how deep its lore runs. We are sure that many of you will be surprised to learn that NieR has its very own anime and manga.
Since the release of Automata, the developers have also remastered a Japan-only prequel to the game and released it to Western audiences. Known as NieR Replicant, we would recommend that you play that game once you are done with Automata.
DRAGON BALL Z: KAKAROT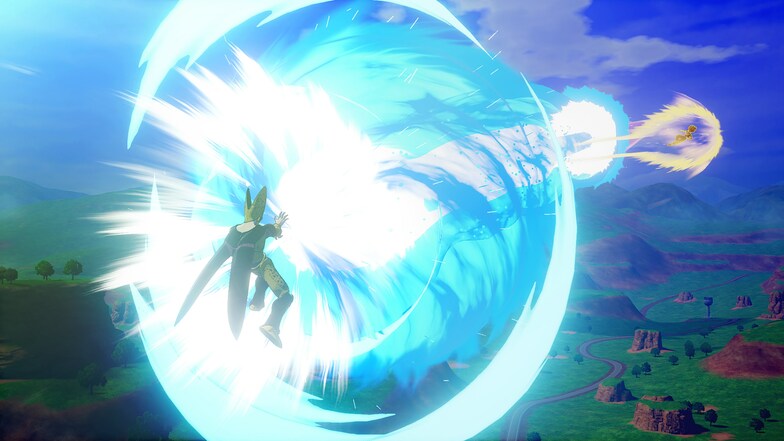 Apart from Naruto, the other anime that has become hugely popular in the West is the Dragon Ball franchise. The anime has also garnered significant popularity in the rest of Asia, which has meant that there have been countless Dragon Ball games throughout the years. It also means that there are multiple DB games on this list.
When it comes to the Series X, we think that DRAGON BALL Z: KAKAROT is the best game from the franchise. While the games have experimented with things other than fighting in the past, none of the experiments have truly worked out until KAKAROT.
To be fair, fighting is still the main part of the game. However, you will not also spend time training, eating, and forming connections with other characters in the Dragon Ball universe as you play your way through the story.
There is one major problem with the game. There is no multiplayer mode. That's a shame because the fighting mechanics in the game are really good. There isn't even a co-op mode, making the game single-player only.
Attack On Titan 2
Both of the Attack on Titan games are based on the anime of the same name. The first game could only cover the anime up to a certain point, so the second game is here to take you to the end.
For those that have seen the anime, you will have a pretty good idea of what to expect. You will get to meet all of your favorite characters (and not-so-favorite ones too). You will also be able to fight the Titans and all of the other enemies from the series itself.
One important thing to note is that the anime is not covered to the end in the base game. In order to play the game to its conclusion, you will need to purchase the Final Battle expansion.
One Piece: Burning Blood
We have already said once before in this post that most anime games tend to be based on fighting. That makes sense, as simply recreating the story may not add anything new to the game. With a fighting game, it is at least possible for players to slowly master their characters and display their prowess online or against their friends.
One Piece: Burning Blood is one such game. In Burning Blood, there are over forty characters for you to play. These characters will form your crew, and you will be able to swap characters in and out of your roster at your will.
At the same time, while fighting is what you will primarily do, there is a story that you get to play. In Burning Blood, players get to play through the Marineford arc and have the choice of playing the story through the eyes of one of four characters. Of course, fans of the series will already know how the story ends, but that does not mean that they cannot enjoy it once again in a more interactive manner.
Tales of Vesperia: Definitive Edition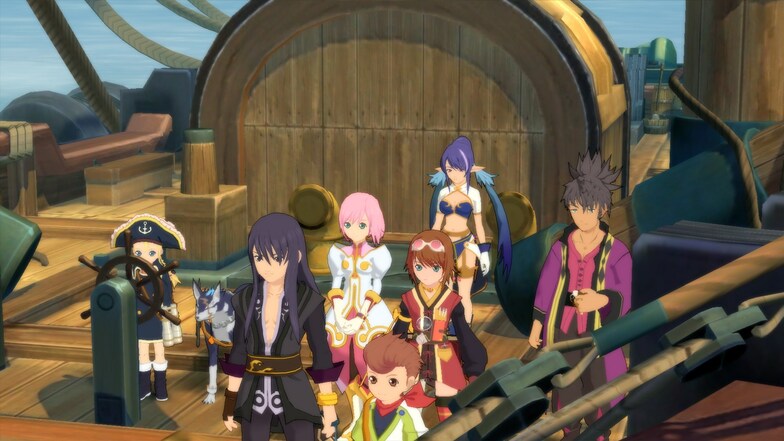 Tales of Vesperia is one of the better games made for the Xbox. It has made numerous of our lists, including the one on the best Japanese games for Xbox Series X / S.
Tales of Vesperia manages to combine amazing action combat with an even better story. To be honest, it is extremely difficult to explain the plot of the game due to how complicated it is. To put it simply, it is about a power struggle within an empire, as told through the eyes of two friends.
What elevates Tales of Vesperia into a great game is its combat. There is a lot of depth to it, and it is not something that you can master within a few minutes of picking up the game. Chances are that it will take you many hours to learn everything there is to learn about it, and only then will you be able to make full use of your character.
Dragon Ball Xenoverse 2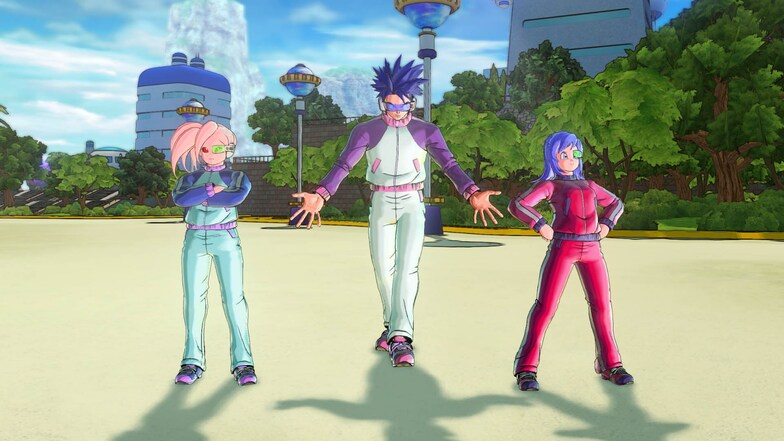 This is the second Dragon Ball game on our list. While it does not manage to compete with KAKAROT when it comes to the depth the game provides, it is a great game in its own way.
The best thing about Xenoverse 2 is that it allows you to create your own avatar. This avatar can then be used to fight characters within the Dragon Ball universe. This avatar is your own fighter, and you will be responsible for developing it and learning new skills.
Xenoverse 2 also takes the Dragon Ball experience online. It is possible for you to play with or against other players. However, the player base has become quite low since the release of the game, and it will be a bit difficult for you to find a lot of players to play with.
TERA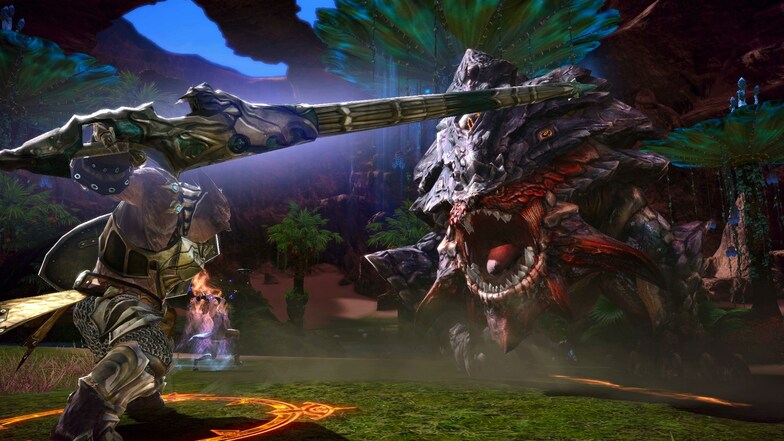 TERA may be based on an MMO, but it is one of those few games that is not primarily based on fighting. TERA is an MMO and one that places a heavy focus on social features.
Of course, there is a significant amount of fighting in TERA too. However, the game tries to focus as much on player skills as possible. This means that the fighting in the game has a very high learning curve, and it will take a while before you will be able to hold your own in TERA.
You can either play the game solo and take on AI, or you can head into PvP battles to test yourself against other players. It is also possible to team up with other players to complete quests. Simply put, TERA is a classic MMO that fans of the series will be able to play. Apart from the lore being based on the anime, you should expect everything that you would from a classic MMO.
One last thing to remember about TERA is that it is also free to play. On top of that, there are no significant pay-to-win elements in the game, with cosmetical upgrades being the primary way developers make money.
Mega Man Legacy Collection 2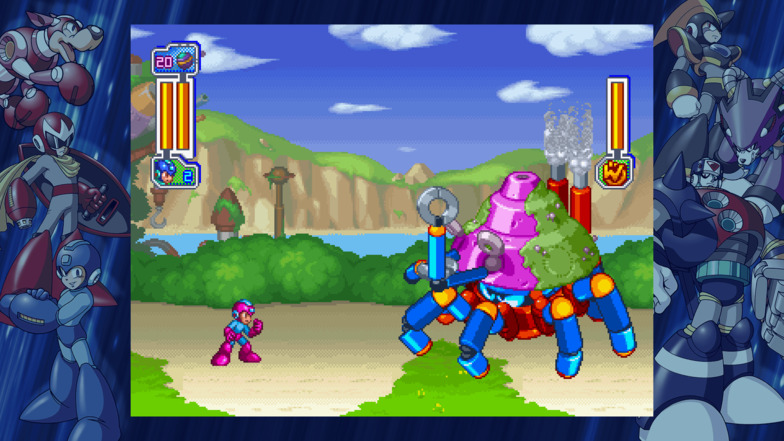 Mega Man games were quite popular back in the day. In the late 2010s, developer CAPCOM decided to bring those games to modern gamers by releasing them on the newer generation of consoles.
The games were released in the form of collections, with each collection having a few games from the series. Both of the collections released so far are great for nostalgia (if you played the original games). The collections also provide a lot of additional content that was previously only available in select regions and/or generally difficult to come by.
If you did not play any Mega Man games as a kid, or if you are a kid and these games look like a relic of the past, we would recommend that you ignore them. However, those interested in Mega Man and other classic games will definitely get a kick out of playing this collection.
Forgotten Anne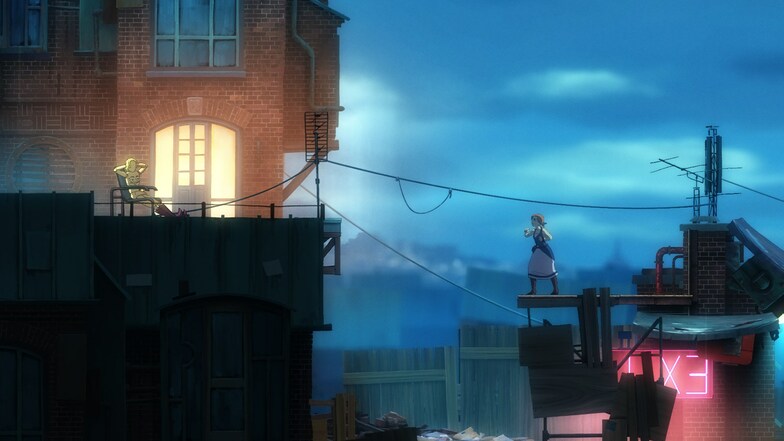 Forgotten Anne does a great job of combining a thought-provoking story with fast-paced gameplay. With an unforgettable soundtrack, Forgotten Anne is a platformer that managed to hit all the right spots for fans of the genre.
The primary goal of the game is to get Anne home safely. As she goes through each level, she discovers more about the world around her. With a rebellion going on in her land against its ruler, Anne has to fend for herself as she struggled to control Anima, a source of energy for the Forgotten Lands.
Yu-Gi-Oh! Legacy of the Duelist
There have been multiple Yu-Gi-Oh! releases, but the one that makes our list of the best anime games for Xbox Series X and S is Legacy of the Duelist.
Those that have seen the anime (or collected the trading cards) will find themselves right at home in this game. It does not try to change or modify the anime in any way. In fact, the entire game is about the card battles that take place in the Yu-Gi-Oh! universe.
You can compete against the characters of the Yu-Gi-Oh! universe. You can also play against your friends or random strangers online. The card game is played without any alterations to the ruleset, so experienced players should find themselves right at home.
Arslan: The Warriors of Legend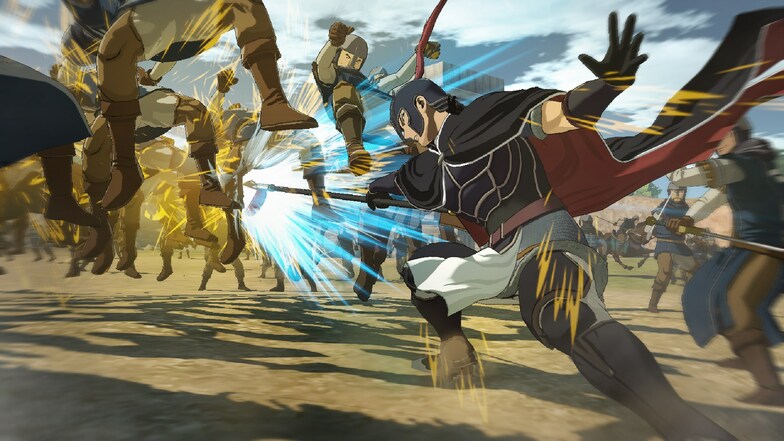 For diehard fans of anime who have watched countless hours of it, this will quite possibly be the weirdest game on the list. This is because the game combines Arslan anime with the Warriors series.
While it may not seem like a good idea at first, the game somehow works. Using elements from both series, the game revolves around taking out large armies through skill and tactics. Voice actors fill in the story quite well, and those that have never watched the anime will also be able to follow along as a result.
It is also possible to play the game in co-op mode. However, we found the co-op gameplay to be jittery and fraught with problems. Arslan: The Warriors of Legend is a great game, but we would recommend that you play it solo.
One Piece: World Seeker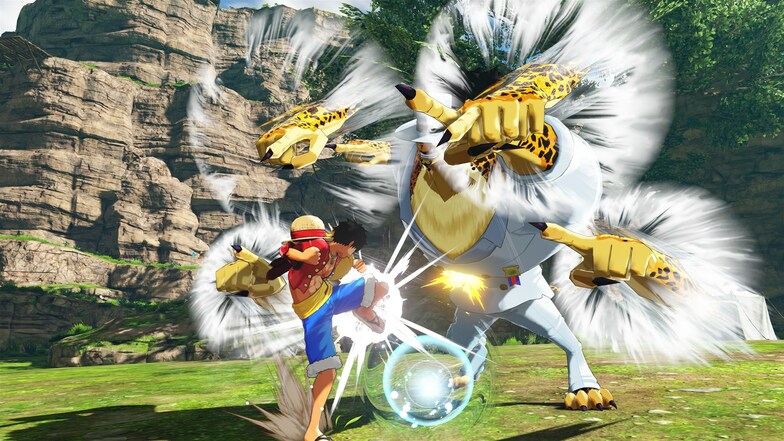 This is the second One Piece game on this list, and it is almost completely different from the first. While Burning Blood primarily focused on fighting and considered the story as an afterthought, World Seeker takes the reverse approach.
You play the role of Monkey D. Luffy after he lands on an island. Using gum-gum powers, you will need to explore the island and discovers all of its secrets. While there will be combat along the way, the game is more about providing a brand new One Piece experience, one that has never been seen even in the animes.
MY HERO ONE'S JUSTICE 2
We end our list of the best anime games for Xbox Series X / S with a game that is totally based on an anime and stays true to it in every way. All of the characters are meant to be a carbon copy of their anime counterparts, and there are numerous ways to customize them so that they look like they did at different parts of the series.
That said, MY HERO ONE'S JUSTICE 2 is an arena fighting game (just like its predecessor). That means that most of what you will be doing is using the characters to fight both AI and other players. If you are looking to indulge in the story of the game, you are sadly out of luck.
Still, the game manages to provide decent combat mechanics. It also has a lot of characters, allowing for more varied and strategic gameplay than other fighting games of this type.