While there have been many genres that have not been developed that well for the Xbox, fighting games are not one of them. Fighting games have always been a staple of consoles. Each generation has had a few games that stood out above the rest and provided fans of the genre with something new.
The great thing about the Series X and S is that both of the consoles have fantastic backward compatibility options, allowing console owners to play games both made for the Series X generation and the previous ones.
As such, picking games that could be considered better than all of the other fighting games is a very difficult job. However, we have sifted through all of the major releases (and most not-so-major ones) and listed the 20 best fighting games for Xbox Series X / S.
Mortal Kombat 11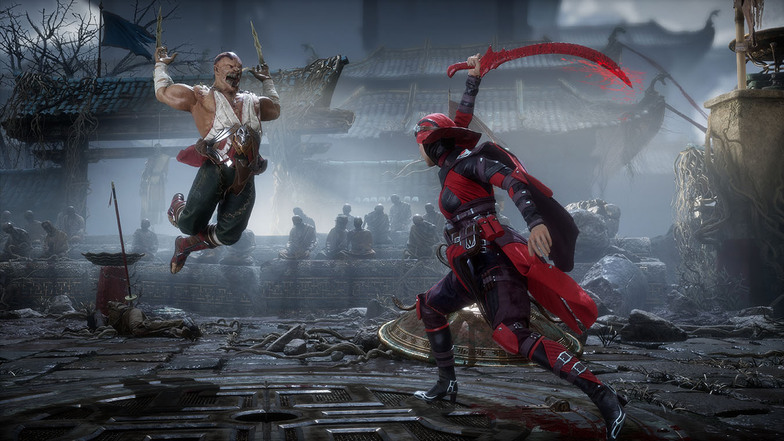 We begin our list with Mortal Kombat 11. It is obvious that a list of the best fighting games will not be complete without having at least one game from the franchise as a part of it. The good news is that Mortal Kombat 11 manages to perfectly combine what was great about the past games with new features to make a product that is truly great.
Mortal Kombat 11 was also a part of our list of the best action games for Xbox. It has a total of 37 characters. It features some of the most well-known characters of the game and adds a few new ones with interesting and unique move sets.
There are also two storylines for you to play through. Both of them primarily revolve around fighting, but they provide enough single-player gameplay for you to get the hang of things. Of course, the bread and butter of the game is the multiplayer. With both local and online multiplayer present, there is endless replayability for a fan of fighting games.
Dragon Ball FighterZ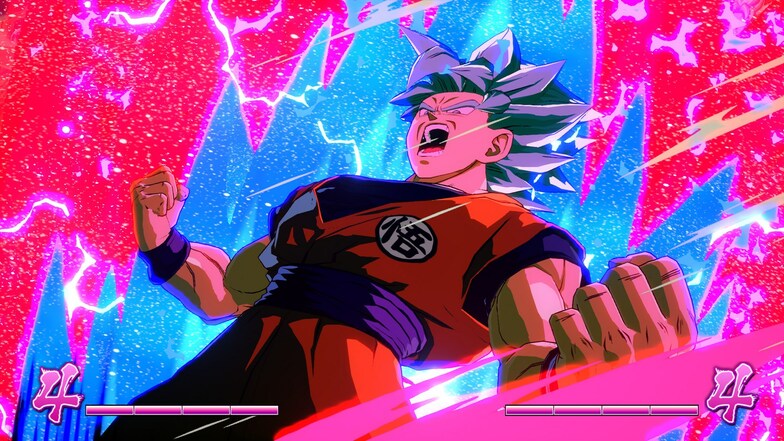 There have been a lot of Dragon Ball games over the years. Some of them have been great, some of them have been okay, and others have been terrible. There are multiple games from the Dragon Ball universe for players to pick from when it comes to the Series X and S, but the best game for fighting fans is Dragon Ball FighterZ.
The game has all the favorite characters from the Dragon Ball universe. On top of that, there is an exclusive story mode that players can play through. When it comes to multiplayer, players can opt for 1v1 combat or engage in a 3v3 battle.
Just to be clear, this is a game that is designed with multiplayer in mind. While the story mode allows for a few hours of gameplay, most of your time will be spent either in local or online battles with other players.
While the graphics are nothing to sing praises of, the gameplay is quite tight. The character move sets are a bit difficult to master, but that makes it all the more rewarding when you finally do so.
Injustice: Gods Among Us
There have been a few Injustice games on the Xbox. While there are games in the series that came after Injustice: Gods Among Us, we have found this entry to be the best in the series.
To be clear, this is not a fighting game like others on the list. Instead, this is primarily an action game where you will spend most of your time fighting AI enemies. There is no online component to the game, and even the visuals look quite dated as the game came out in 2013.
However, the reason why Gods Among Us has made this list is that it provides amazing gameplay coupled with a good storyline. You also get to play as some of your favorite heroes from the DC universe, meaning that this is one of the few games where you can be both Batman and Superman (or the Joker, for that matter).
Tekken 7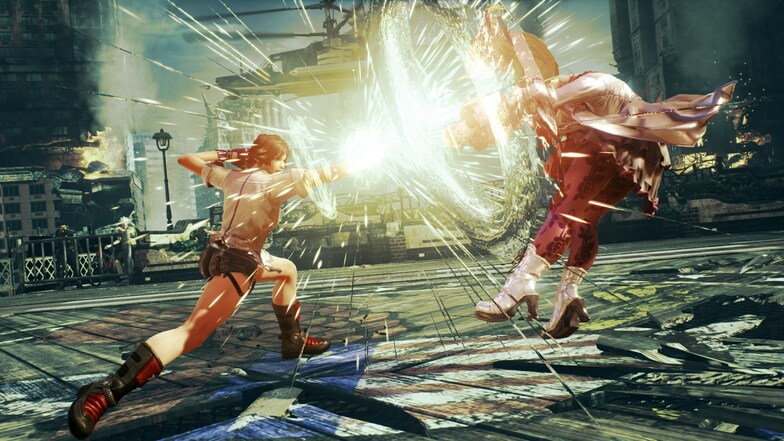 The next entry on our list of the best fighting games for Xbox is Tekken 7. This is another game that no one will be surprised by, as Tekken is one of the most famous fighting game series of all time.
Tekken 7 takes the game's universe to the next level, allowing you to play with more characters and in more locations than previous entries. The game's fighting mechanics have not changed that much from the previous entries in the series. However, there are a few new additions and new characters with unique move sets.
Online and local play is one of the main reasons to opt for Tekken 7. In fact, it made our list of the best party games for Xbox. Tekken 7 is also one of the main games for people that want to play competitively (in leagues and tournaments). However, that also means that the game has a very high skill ceiling with many skilled players. As such, online play for beginners might be a little tough.
Streets of Rage 4
We go from one iconic fighting games series to another one. Streets of Rage games were immensely popular in Japan back in the day. That popularity has slowly moved to the rest of the world, with many people opting to play some of the classic titles in the series.
Streets of Rage 4 is littered with both Japanese and 90s references and themes. The game itself is not exactly about fighting other players, but rather a beat 'em up style game that has you go through a story fighting a lot of AI-controlled enemies.
One of the things that the game is immensely famous for is its electronic music. While it can be difficult to distill the music down to one genre, what we can confirm is that it mixes perfectly with the setting of the game. If you are looking for a hit of nostalgia, Streets of Rage 4 is it.
Soulcalibur VI
The Soulcalibur games are a series of fighting games that have been based around using weapons to fight enemies. The sixth entry in the series does the same thing that many other games have done on this list: Keep the basic formula the same as the last few games, and make key improvements in a few areas.
In this game, the biggest change has been made to the battle mechanics. That may seem like a huge part of the game to change, but most of the mechanics are still the same. The two major changes actually come in the addition of a few additional mechanics such as the ability to block your opponent's attacks.
Killer Instinct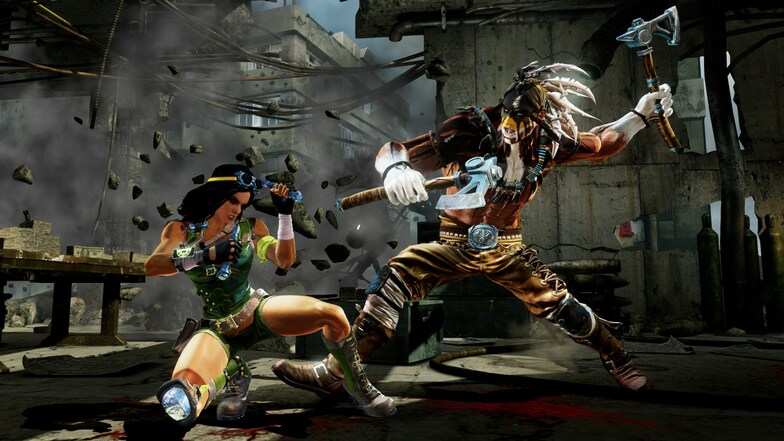 Up until now, most of the games on our list of the best fighting games for Xbox Series X and S have been household names. These are games that have enjoyed a decent fan base and are well-known by many players in the fighting genre.
Killer Instinct, rather unfortunately, has slipped under the radar since its release. While the game has enjoyed a small and dedicated player base, most people have overlooked the game and gone for the bigger names. This is why Killer Instinct was a part of our list of the most underrated Xbox games.
With a lot of characters to choose from, Killer Instinct is a great multiplayer fighting game. While the singleplayer can be a bit lacking, the diverse set of characters allow for a lot of counters and playstyles. As such, those looking for a new challenge will love Killer Instinct.
UFC 4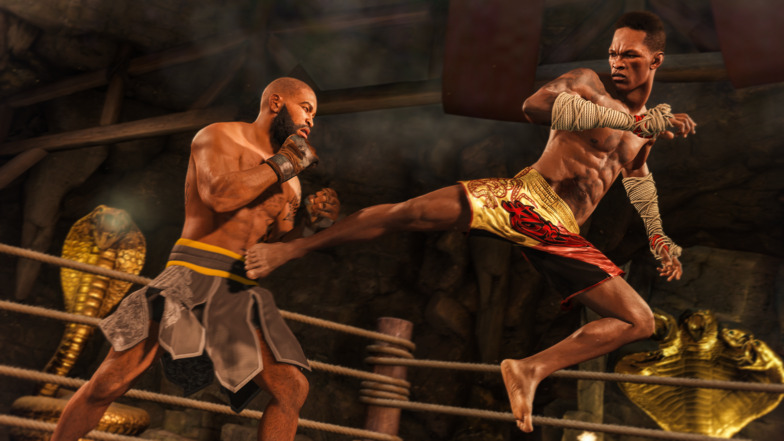 UFC 4 is a sports game developed by EA. That statement alone should tell you a lot about the features of the game. For example, it should come as no surprise that you can develop your own UFC fighter and progress through the career mode.
What's surprising is that the career mode is not the only way to develop your fighter. Your fighter will progress no matter which game mode you take part in. This is a great way to alleviate some of the boredom that a select few players may feel when going through the game.
As for the fighting mechanics, they are standard UFC. You will have to compete within the UFC ruleset and try to take out your opponent before they take you out.
For Honor
For Honor is a game that is a regular on lists like this. This is because the game has managed to provide one of the most complete medieval war experiences to date. Since it came out in 2018, it has allowed players to engage in one of the most realistic and authentic depictions of classical warfare ever.
For Honor is also a game that has been enhanced for the Series X, allowing you to play it at 4K. The visuals look downright stunning, and the fidelity that you can enjoy if you have a TV that supports it will probably leave you breathless. From all the games on this list, we will venture ahead and say this is the one with the best graphics.
Rivals of Aether
Rivals of Aether is a game that tries to draw from the fighting games of old. This is true for both the art style and the mythology of the characters. The fighters are based on four different ancient elements: Earth, Air, Fire, and Water.
The game can be played online or locally. The maximum number of players that can play the game is four, with each player making use of one of the elements. While there isn't a lot of depth to this game as a result, this is an extremely fun game to play with a few friends.
Rivals of Aether is an indie game. This shows when you play it, and chances are that you will eventually get bored of it. However, this is a game with a unique approach and should provide something new to those that play a lot of fighting games.
Brawlhalla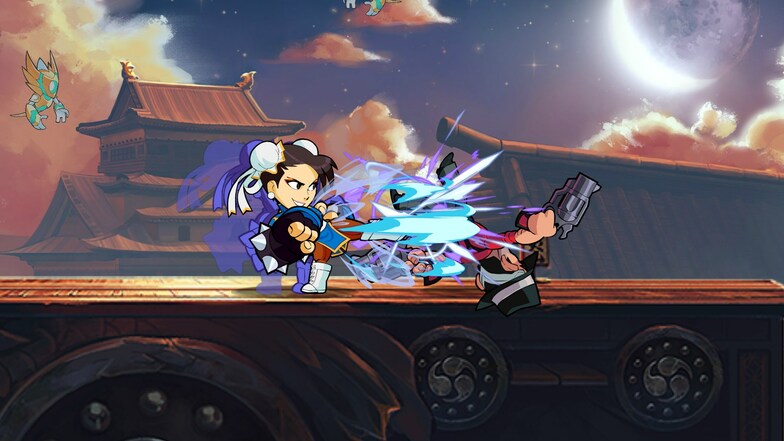 Brawlhalla is a game that is well-known in the fighting world. In fact, it may be the most accessible fighting game for Xbox. For one, it is free to play. Secondly, while there is a huge skill ceiling, the game is rather easy to pick up.
Just like many of the other games on this list, Brawlhalla is a game that is meant to be played online. Up to eight players square off on a single battlefield and all of the battles have endless possibilities.
Since Brawlhalla is free and there are no pay-to-win elements in the game, the developers charge the players for permanently using fighters of their choice. There is a rotation of fighters that are available for free, but those looking to master a single character will need to pay up.
Marvel vs Capcom Infinite
The title alone should tell you what kind of a game to expect. Marvel vs Capcom combines the two franchises and allows you to use a bunch of characters from the two games. Unfortunately, we did not find the fighting mechanics of the game to be anything to write home about. That said, this is the only game that has a set of characters this diverse.
Once again, the main reason to play the game is for its online and local multiplayer. While there is a short story for you to play through, it is nothing too special. When it comes to multiplayer, both Xbox and PC users can engage in crossplay. However, this does not extend to other consoles.
Lastly, the graphics do look fairly outdated, even for a game that came out in 2017. As such, we would recommend this game to fans of the two franchises who have enjoyed Marvel vs Capcom games in the past.
WWE 2K23
There have been a lot of games on our list of the best Xbox fighting games that focus on the online side of things. With WWE 2K23, we have a game that can be played in single-player mode, for hours and hours.
Everything from the career mode to the Creation Suite is present. There is also the MyGM mode, which allows you to run your own show and set up matches. If you wish, you can play each individual match. If you want, you can simulate those matches. Your success depends on just how spectacular of a match can you make it.
There is also a MyFACTION mode, allowing you to build your own faction and upgrade it. There is the option of online play, but there is more than enough content for you to play alone.
ACA NeoGeo: The Last Blade 2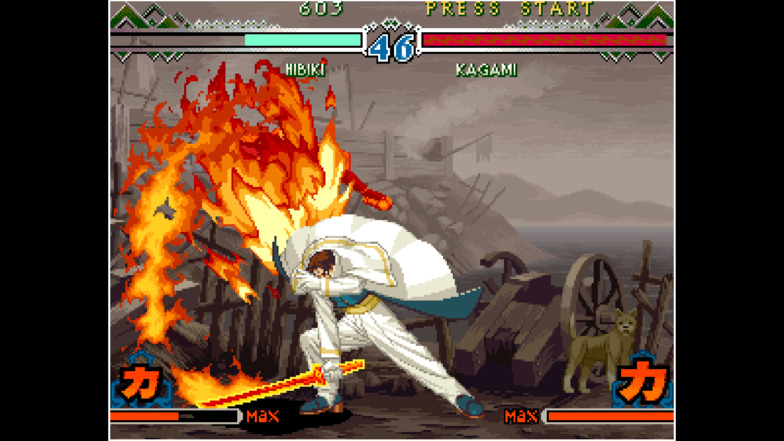 The Last Blade 2 was released by SNK all the way back in 1998. The ACA NeoGeo project has re-released a lot of classic games for modern consoles, with The Last Blade 2 being one of them. When it comes to fighting games, The Last Blade 2 has legendary status. As such, we would recommend both new and old players to try this out at least once.
If you have already played the original game, then you know what to expect. In fact, the primary reason for you to play The Last Blade 2 would be nostalgia. If you have never played the game before, then we would suggest you dive in and take a look at how the entire genre began and took shape.
Ultimate Marvel Vs. Capcom 3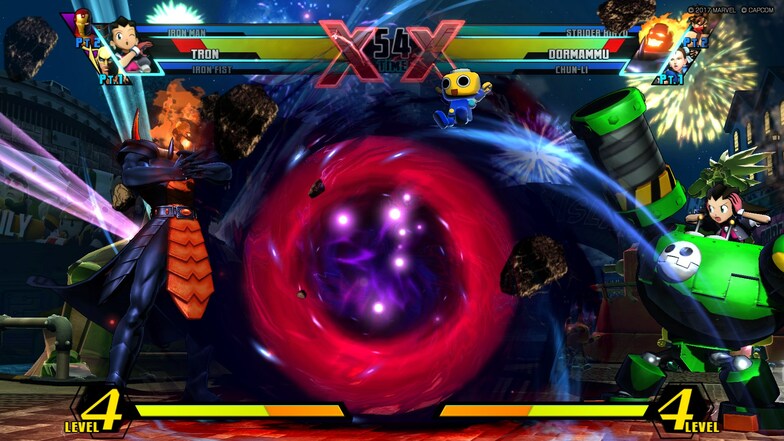 This is the second Marvel Vs. Capcom game on our list of the best fighting games for Xbox Series X and S. Just like the previous MvC game on our list, this is not something that looks particularly great. Although it plays at 60 FPS at 1080p resolution, it is clear that the game came out more than a few years ago.
However, the one major reason to play the game is that it has suprisingly good combat mechanics. The fighters are all well-balanced, and thus allow for a lot of diverse strategy in 3v3 tag battles. The tag battles add a lot of depth to the game, as you can opt for fighters that complement each other or are completely different in case you get countered.
There is the option of both local and online multiplayer. However, we found that there weren't a lot of players still playing the game. As such, you might want to make sure that you can find online players near you before you pick up the game.
Nickelodeon All-Star Brawl
Just as the name suggests, Nickelodeon All-Star Brawl has all of your favorite characters from the Nickelodeon universe. Not only can you play some of your favorite fighters such as the Teenage Mutant Ninja Turtles, but you can also play characters such as Spongebob Squarepants (and Patrick, Squidward, and the rest).
Although the game has humorous undertones, do not think for one second that this isn't a serious fighting game. All of the characters have unique move sets that can take a while to master. On top of that, each character has been balanced with the rest of them to make sure that there isn't a huge difference in their abilities. Of course, some fighters are still more powerful than others.
Naruto Shippuden: Ultimate Ninja Storm 4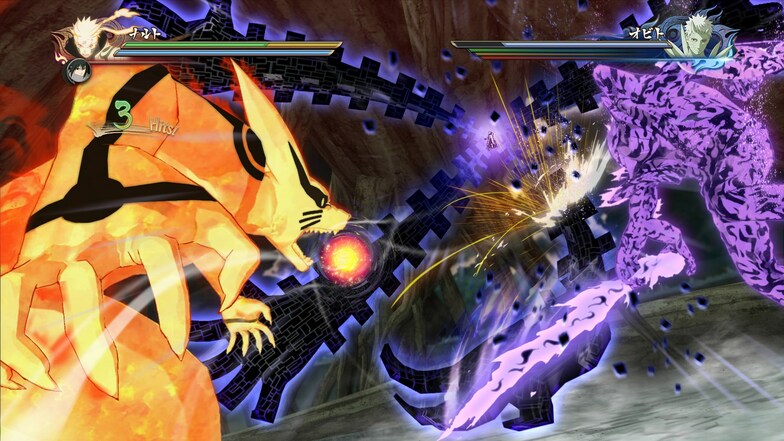 Like we discussed in our list of the best anime games for Xbox, there have been a lot of Naruto games released on the Xbox. Out of all of them, we have found Ultimate Ninja Storm 4 to be the most complete and fun representation of the Naruto universe.
What we like about the game is that despite it being a pure fighting game, there is a surprisingly engaging story for you to play through. The story is based on the Naruto universe, but is unique enough that fans of the franchise will not have experienced something like this before.
Once you are done with the story, you can hop onto the multiplayer mode and use some of your favorite characters in fights. While it can be a bit tough to find online matches for this game in certain regions, the wait is worth it.
Samurai Showdown II
With Samurai Shodown II, we have another classic game on our list of the best fighting games for Xbox. Just like The Last Blade 2, this game was a pioneer in the genre. It was also made by the same developer (SNK), a studio that has become synonymous with the development of the fighting game genre.
Both the first and second iterations of the Samurai Shodown series is available for you to play on the Microsoft Store. What is great about the game is that it allows for online play between two players as well. This is a feature that is often not included in re-releases of classic games, so the developers have to be commended for adding it.
The Witcher 3
The Witcher 3 may seem like the odd one out on this list, but it is a game that primarily has you fight a bunch of enemies. On top of that, there have been way too many games that focus on multiplayer, so we wanted to include a few games for the singleplayer afficionados as well.
The Witcher 3 is primarily an action RPG. However, there is a lot of melee combat in the game, and you will be surprised by just how complex it can be. As you play through the story, you will be able to develop your character and upgrade the weapons at your disposal.
Once you are done with the singleplayer, you can hop onto the multiplayer and do everything from quests with your friends to challenging them to a duel.
Street Fighter 30th Anniversary Collection
We end our list of the best fighting games for Xbox Series X / S with another classic entry. However, this entry is not one game, but twelve. The collection includes some of the best Street Fighter games from the days of the arcade gaming machines and early home consoles.
On top of that, the developers have added a multiplayer mode that allows you to play the arcade games with other people online. With these twelve games, you can see how one of the most renowned series in the genre slowly developed to become what it is today.
Apart from the games, there is also the addition of the Street Fighter Museum. The Museum takes you through the development of the series and provides a lot of interesting facts about the games. Although those who have not played a lot of Street Fighter may not enjoy what the collection has to offer, we would definitely recommend this game to all fans of the genre.