The 5 Best Battle Royale Games on Xbox Series X / S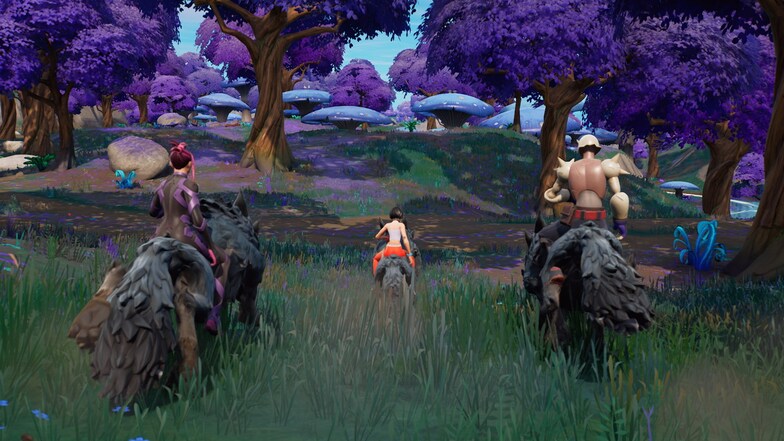 Image credit: Epic Games / Microsoft Store
Battle royale games exploded in popularity after the release of H1Z1. Since those days, they have been in a weird place. On one hand, the top BR games have been some of the most popular games on earth. On the other hand, these games mostly lose popularity quite quickly.
Another problem in battle royale games is the fact that due to the large number of players required for each game, titles that fail to maintain a strong player base usually end up having to resort to extreme measures such as going free-to-play and/or adding bots.
Because of this, finding the right game to play can be a bit difficult. Despite that, there are a handful of titles that have managed to rise above the shortcomings of the genre and enjoy a decent run of popularity.
Here, we have gone through all of the battle royale games currently available and listed the 5 best battle royale games for Xbox Series X / S.
Fortnite
We begin our list with Fortnite. Despite its slightly controversial nature and many hardcore gamers shunning it, Fortnite has managed to be one of the most-played games for years.
Originally, Fortnite was a battle royale game that also allowed players to build structures. These structures could be used to defend in battles or gain an advantage in certain situations. Now, there are modes that both allow building and forbid it.
Fortnite has everything from a large player base to various game modes that are populated at all times of the day. While there is a competitive scene on Fortnite, it is mostly on PC.
The number of players who are good at this game is truly astounding. It is not difficult to imagine that there will be an eleven-year-old who is going to absolutely destroy you in many games. As far as multiplayer features go, this is the best game you can play. That is why it was on our list of the best online multiplayer games for Xbox.
Call of Duty: Warzone
We continue our list of the best Xbox battle royale games with COD: Warzone. Just like Fortnite, the game has managed to maintain its player base without any problems.
This is the standard Call of Duty experience, but with players fighting to be the last one standing. There are numerous game modes that can be played. Some of them offer a standard BR experience, albeit with numerous options to reenter once you die.
Others offer more of a TDM-like experience where players can reenter the battlefield numerous times before they have to leave. Finding a game is never difficult, and you will once again find numerous skilled players.
Due to the tight gameplay mechanics and basically endless fun it offers, Warzone was on our list of the best FPS games for Xbox.
PUBG: Battlegrounds
PUBG: Battlegrounds seems like the forgotten child of the BR genre. As the player base began to dwindle, the developers had to make many compromises. The first was the addition of bots, followed by the game going free-to-play.
Despite that, PUBG is still a great battle royale that can be enjoyed as long as you don't mind having a lot of bots on the server. It is basically what catapulted BR to the mainstream, and it offers solid gameplay with numerous game modes.
Considering the game is free, there is no harm in giving it a try. While new content additions are rare nowadays, there are still a few new game modes that are added occasionally.
CRSED: F.O.A.D.
CRSED: F.O.A.D is a battle royale experience unlike any other. There are seven champions for players to select. Then, the players drop into four different zones and move into the center.
The game has everything from superpowers and magic to weird weapons that should not nearly be as lethal as they are. This game is the second part of Cuisine Royale and brings numerous improvements over its predecessor.
Although the game has a decent player base, it has flown under the radar for many fans of the genre. As such, you may be hard-pressed to find a game at odd times of the day. That said, this is still a game that you should at least try. And just like all of the other games on this list, it is free.
Apex Legends
EA has made many attempts to enter into the battle royale genre since it became popular. Most of them ended up failing or having only moderate success. Apex Legends, however, has managed to capture a large audience and thrive.
The fundamental concept is similar to all the other games. However, there are numerous characters for players to pick from, all of which have special powers. There is a story underlying the game, although it does not impact the game when you are playing.
With a changing roster of maps each season, there is a lot the developers do to make sure the game stays fresh and exciting. The combat is layered due to the additional abilities, allowing for a really high skill ceiling. Overall, Apex Legends does just enough to make it unique amongst all the other BR games out there.